Cookies "Snowball" taste similar to oatmeal, it is also quite crispy and crumbly. To prepare this type of cookie, butter, semolina, soda and flour are used. However, butter can be replaced with margarine, and soda with baking powder.
In order for the finished pastry to resemble a snowball, it must be sprinkled with powdered sugar. It can be prepared at home by simply twisting the sugar in a coffee grinder or you can buy ready-made powder in the store. Sprinkle cookies should be when it has cooled, otherwise the powdered sugar will simply melt on it and it will not be visible at all.
Ingredients:
Butter – 90 g.
Manka – 20 g.
Sugar – 4 tbsp. l.
Salt – 1 pinch.
Powdered sugar – to taste.
Soda – 0.5 tsp
Vinegar 9% – 0.5 tsp
Flour – 200-250 g.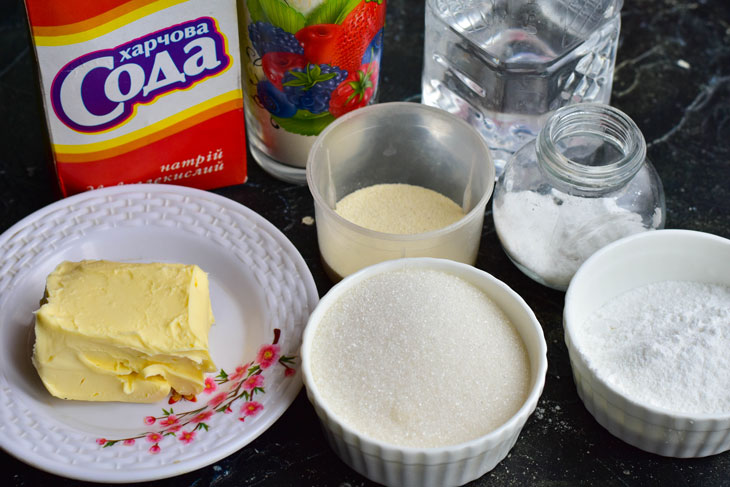 Cooking:
1. Place softened butter in a large mixing bowl. Immediately add salt and sugar to it.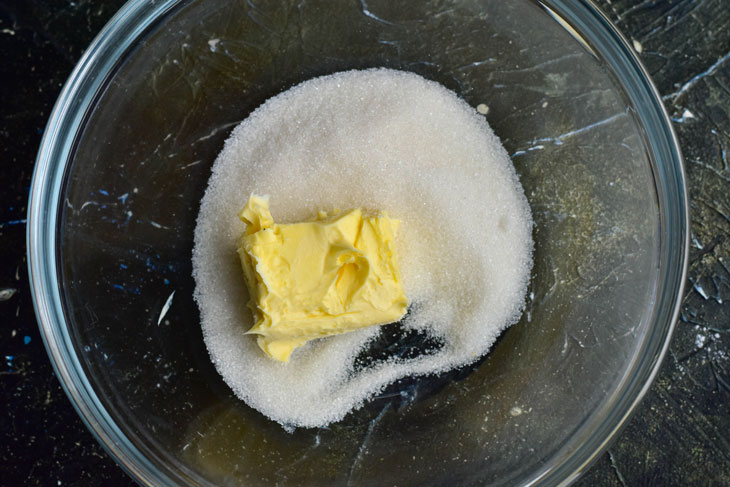 2. Quench the soda with vinegar and add it to the previous ingredients.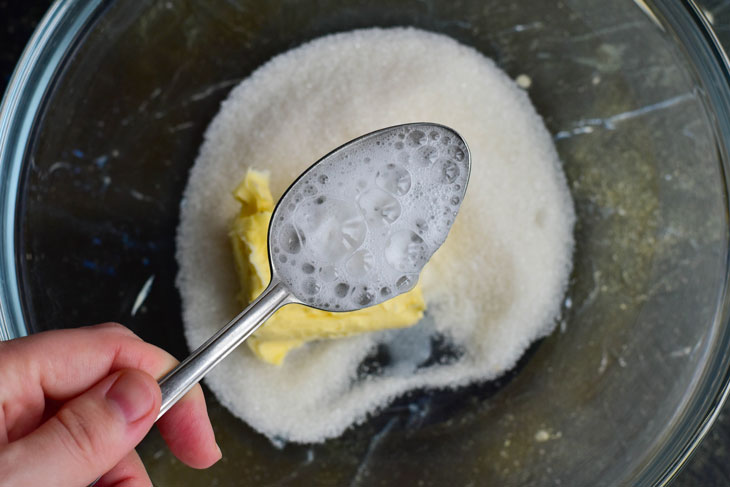 3. Mix flour with semolina.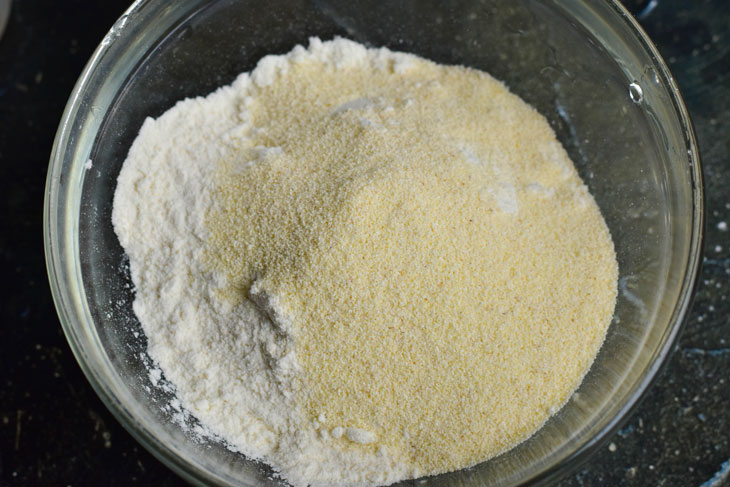 4. Gradually add flour with semolina to a bowl with butter and sugar.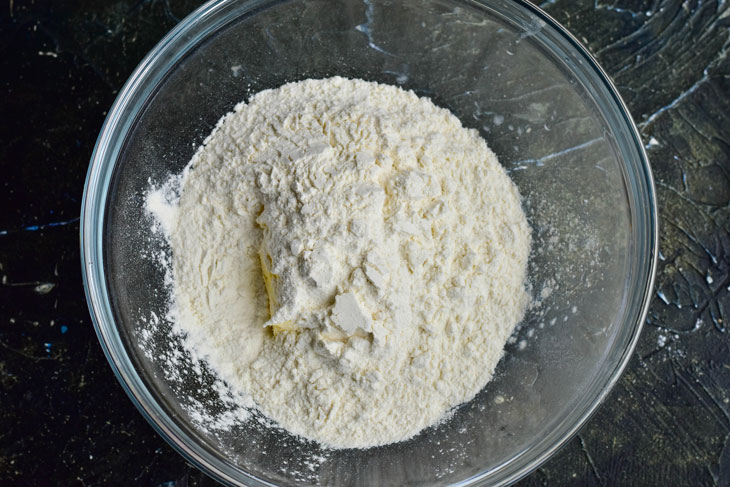 5. Knead the dough with your hands. It must be elastic. If there is little flour, then add a little more, if, on the contrary, a lot, then add 2-3 tbsp. tablespoons of water in the dough.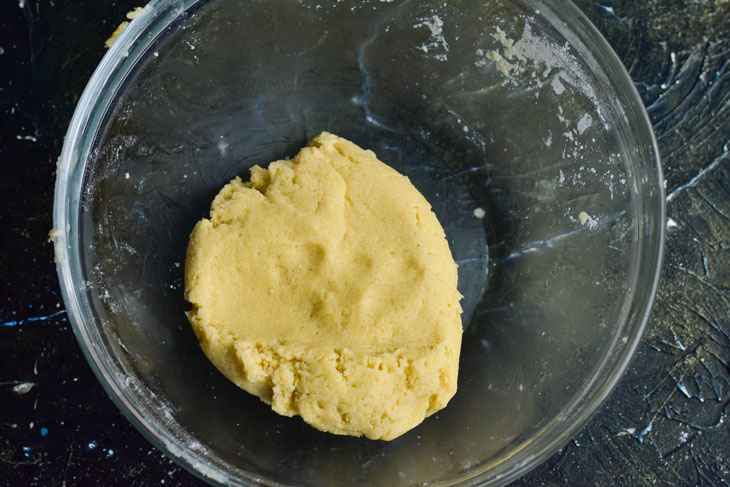 6. Put the dough on the table and roll it out with a rolling pin. Cut it into rectangles or squeeze circles with a glass.
The dough can be rolled out with a sausage and simply cut into pieces with a knife.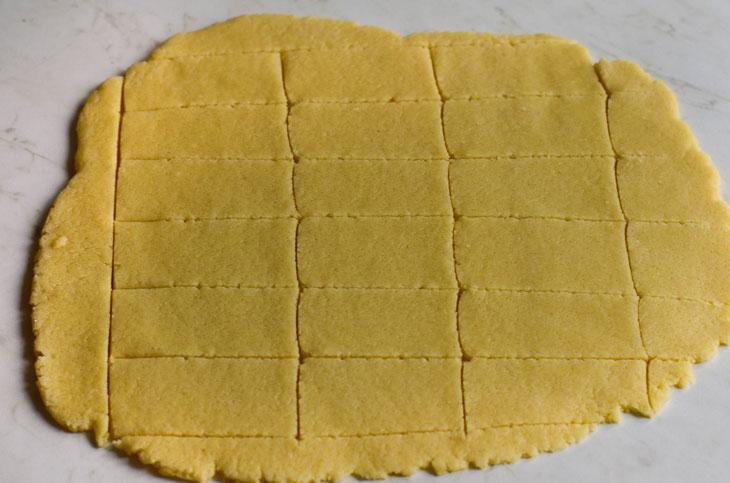 7. Transfer the cookies to a baking sheet, which is covered with parchment paper.
If parchment paper is not available, then grease a baking sheet with oil.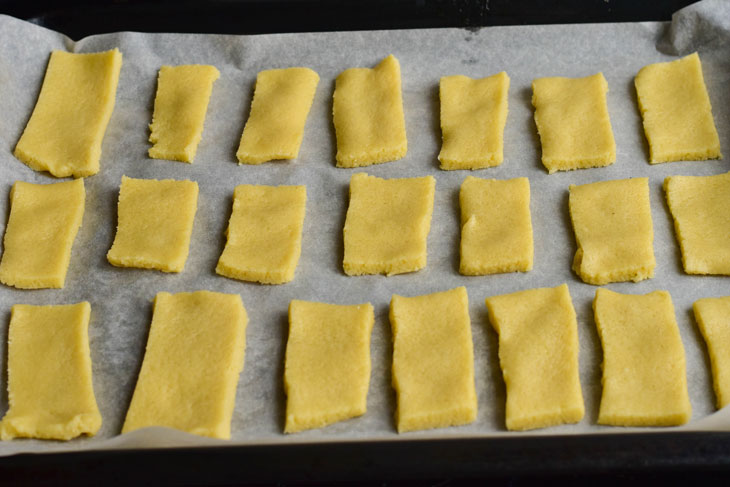 8. Send the cookies to the oven preheated to 190 degrees for 20 minutes. Cool the finished cookies, and then dip each one in powdered sugar.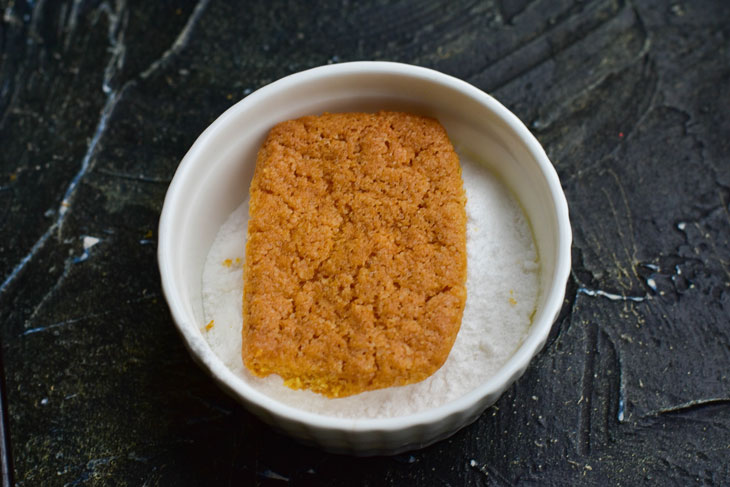 Lay the cookies on a plate and serve them to the table.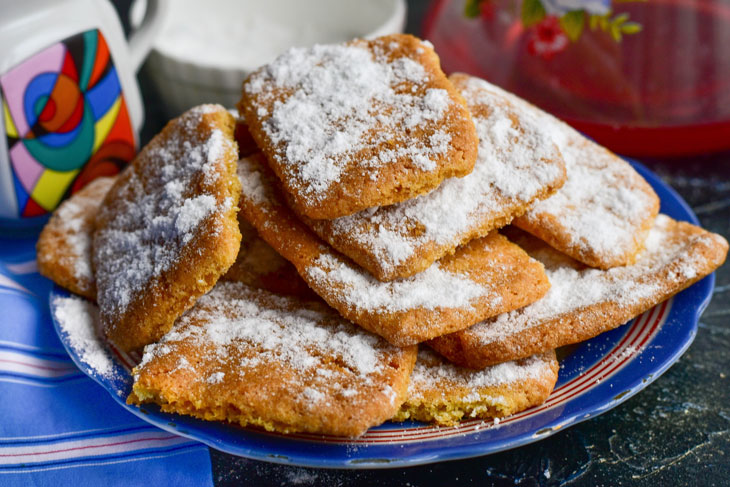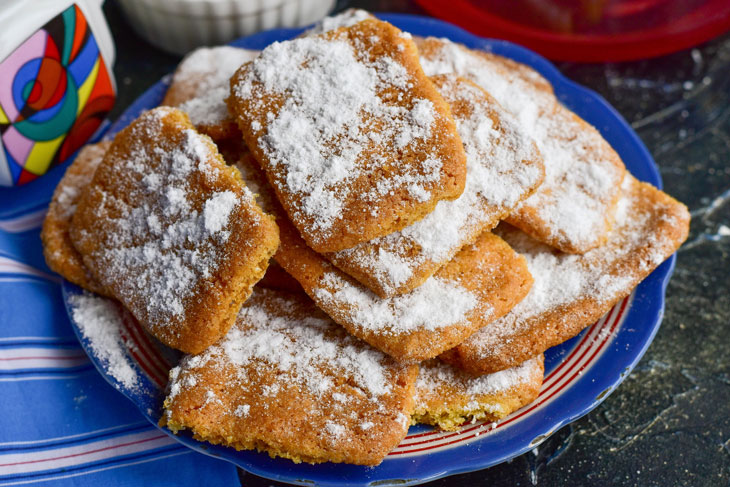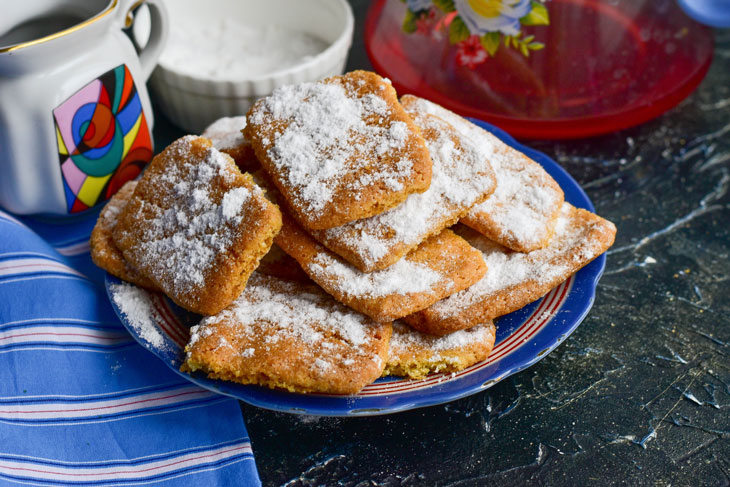 Enjoy your meal!