Delicate milk rice porridge with prunes will certainly appeal to both children and adults. This porridge can be prepared for breakfast or dinner. It is good not only hot with fragrant butter, but also cold with tea or coffee will be no less tasty.
Let's prepare the products according to the recipe for making rice porridge with prunes.
Ingredients:
Round grain rice – 120 g.
Filtered water – 250 g.
Whole milk – 350 g.
Vanilla sugar – 10 g.
Prunes soft pitted – 150 g.
Salt, sugar, butter – to taste.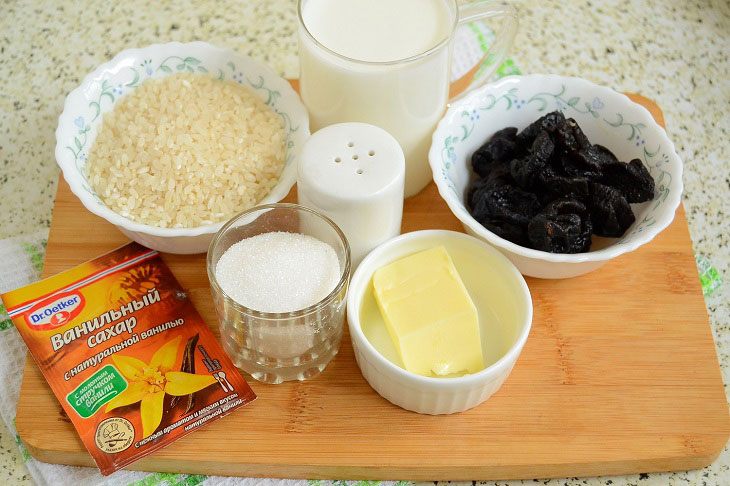 How to cook:
1. Wash the rice well in warm water several times. We pour the washed rice into a saucepan with a thick bottom, pour in the filtered water according to the recipe and put it on the stove. From the moment of boiling, cook the rice for 15-18 minutes.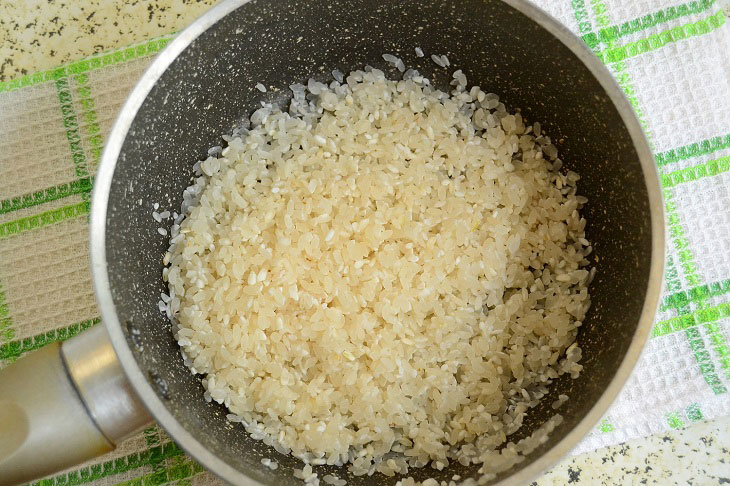 2. My prunes under running water and pour boiling water. Leave for half an hour to make it soft. Then we drain the water.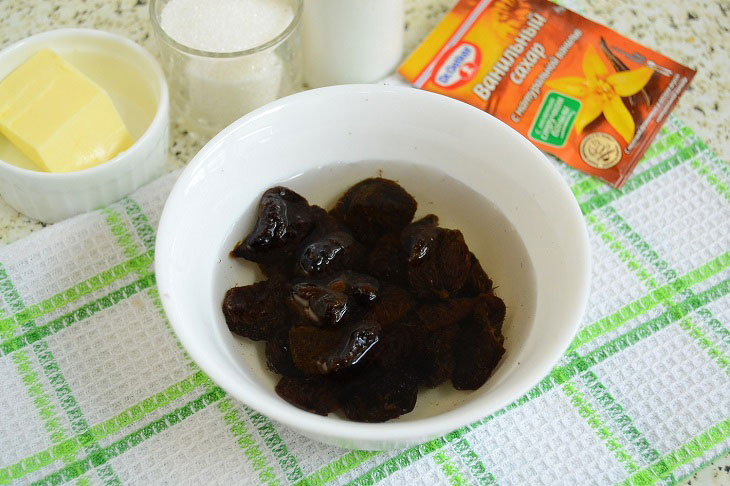 3. We cut the prunes into small pieces.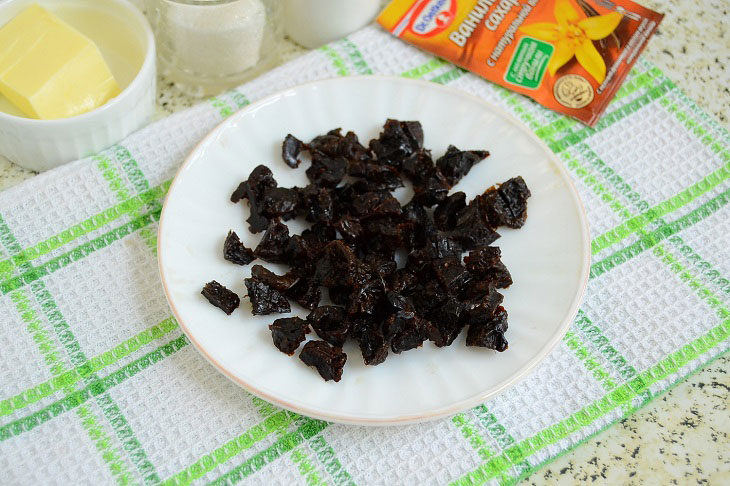 4. The rice is almost ready, all the liquid has been absorbed into the cereal.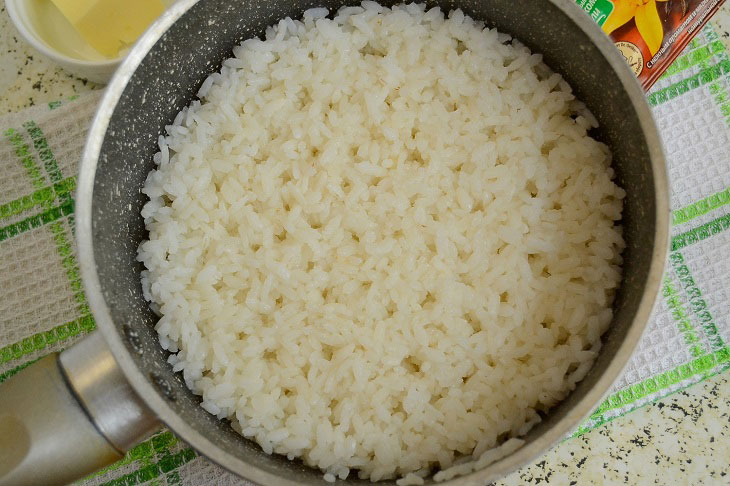 5. Pour hot milk into a saucepan with rice and cook over medium heat for about 12-15 minutes, stirring the mass with a spoon to avoid burning.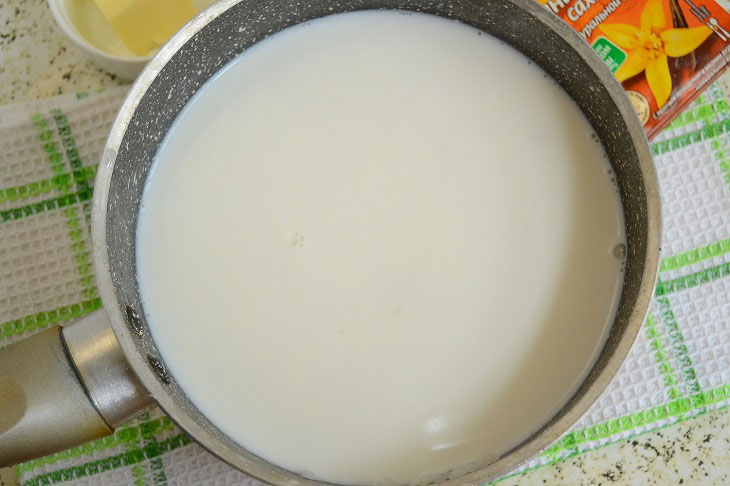 6. At the end, pour pieces of dried fruit, add a little salt and add sugar and vanilla sugar to taste. Stir the porridge, let it boil and turn off the heat. Cover the container with a lid and leave it alone for 12-15 minutes.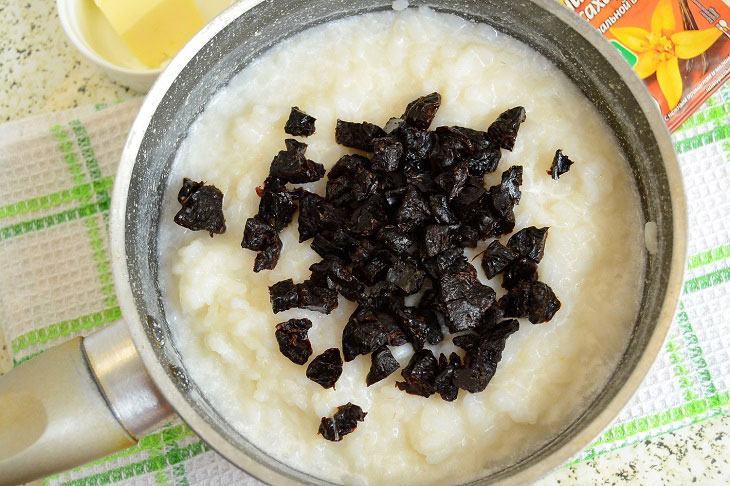 Rice porridge with prunes is ready. We lay out fragrant hot porridge in bowls, add butter to taste and desire and serve immediately.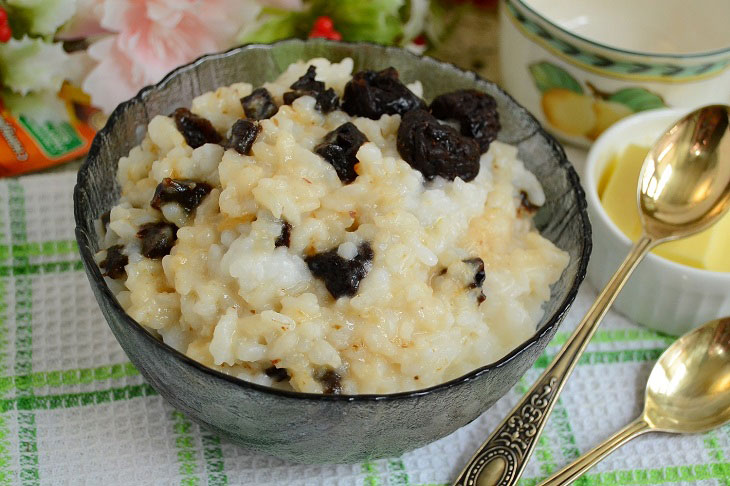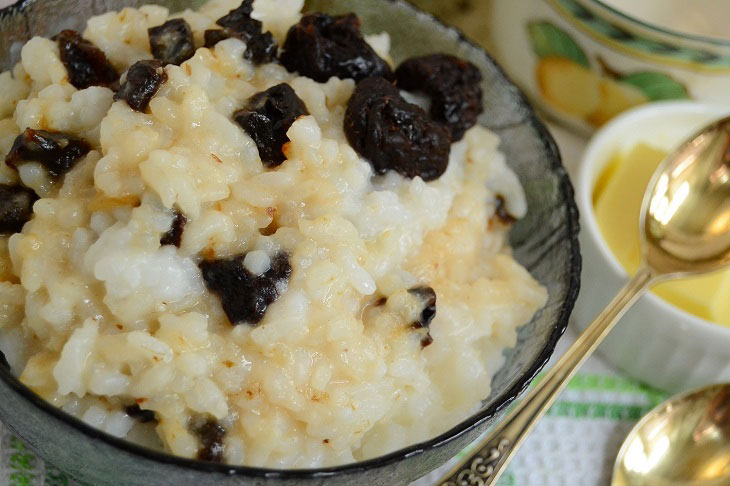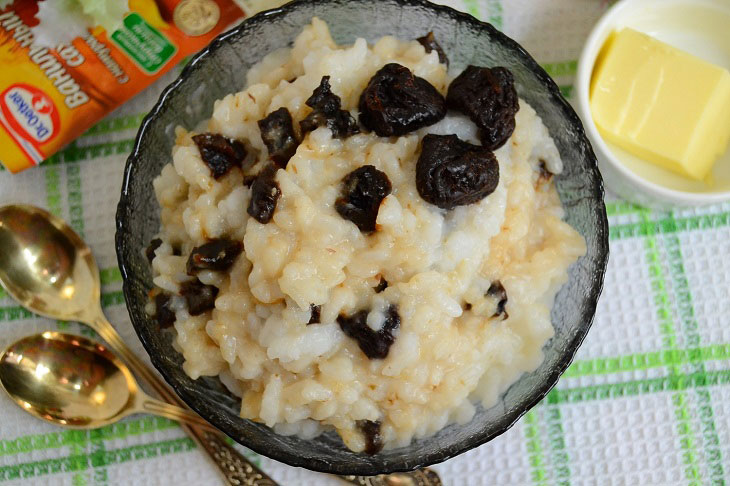 Bon appetit!