If you want to cook some unusual first course for lunch, then potato soup with dumplings will be just that. Despite the fact that it is prepared without the addition of meat, it turns out to be rich and quite satisfying in taste. Most likely, this is due to the fact that dumplings are added to the soup. It is thanks to them that the first dish comes out like this.
I would like to note right away that you don't need to be afraid that you should knead the dough, since this is not necessary at all. It is enough to beat the chicken egg, water and flour in a bowl with a fork. The resulting mass, rather liquid in consistency, should be put in a boiling soup with a spoon. In addition to dumplings, roasted onions and carrots are also added to the soup, it is thanks to it that the soup acquires a beautiful yellow color and looks more attractive.
Ingredients:
Potatoes – 3 pcs.
Onion – 0.5 pcs.
Carrots – 1/3 pc.
Egg – 1 pc.
Water – 25 ml.
Flour – 1.5 tbsp. l.
Salt – to taste.
Ground pepper – to taste.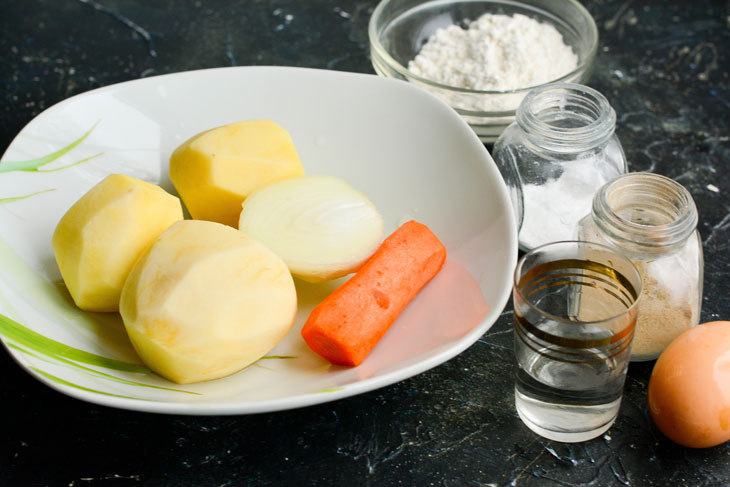 Cooking:
1. Peel all vegetables. Cut potatoes into small cubes. Put it in a saucepan, fill with clean water.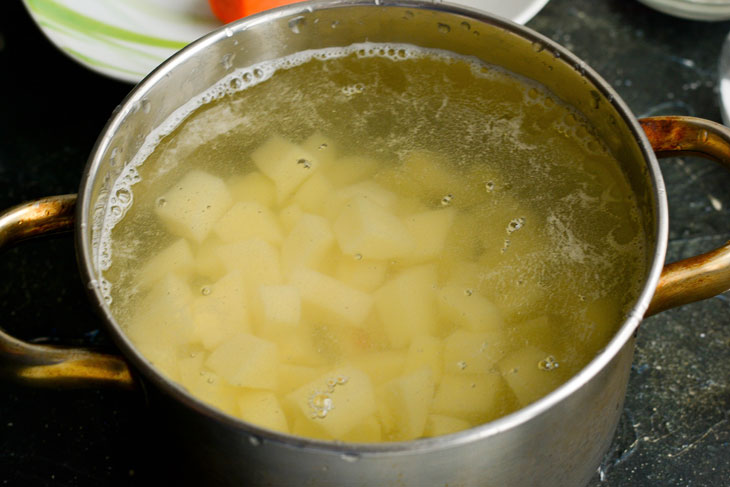 2. Add salt and send the pan to high heat. When the broth boils, collect the foam with a spoon. Simmer it for 20 minutes, while reducing the heat to a minimum so that the broth does not boil away during cooking.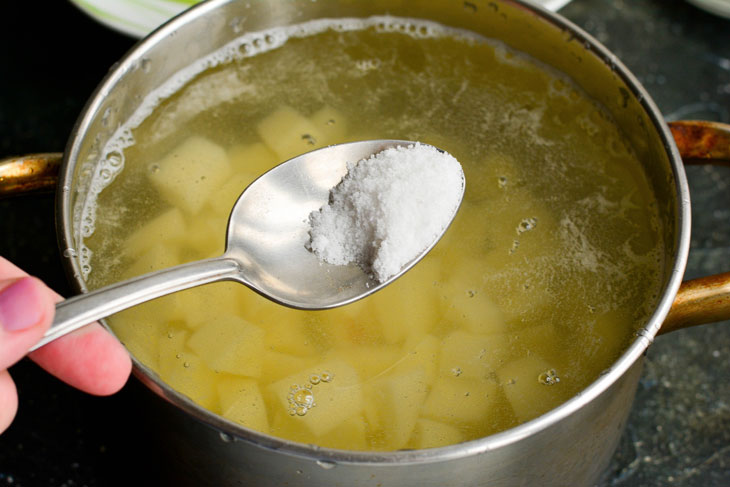 3. Grate the carrots on a fine grater, and cut the onion into small cubes.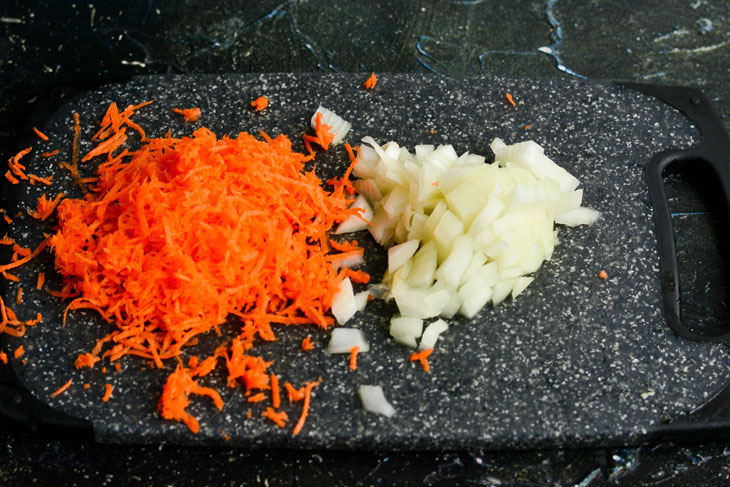 4. Fry the chopped vegetables in a pan, pouring a little vegetable oil into it.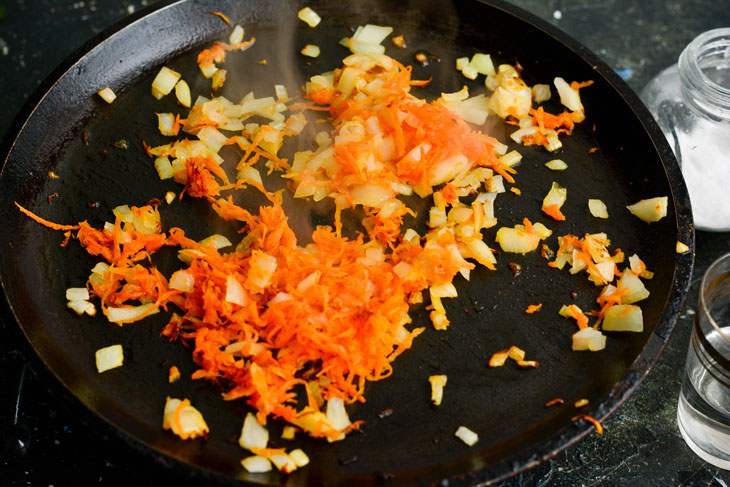 5. In a bowl, combine flour, egg.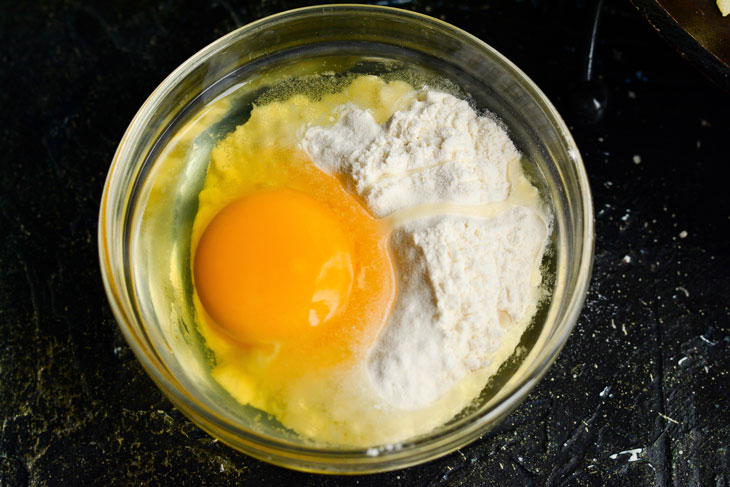 6. Add water.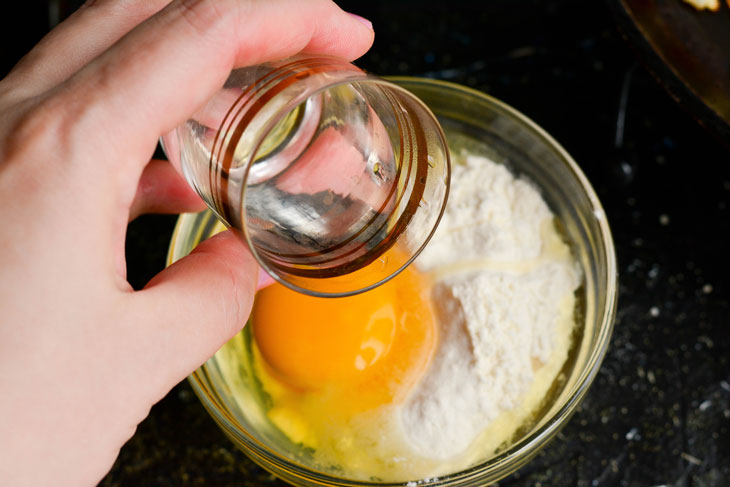 7. Now mix the egg, flour and water very well with a fork.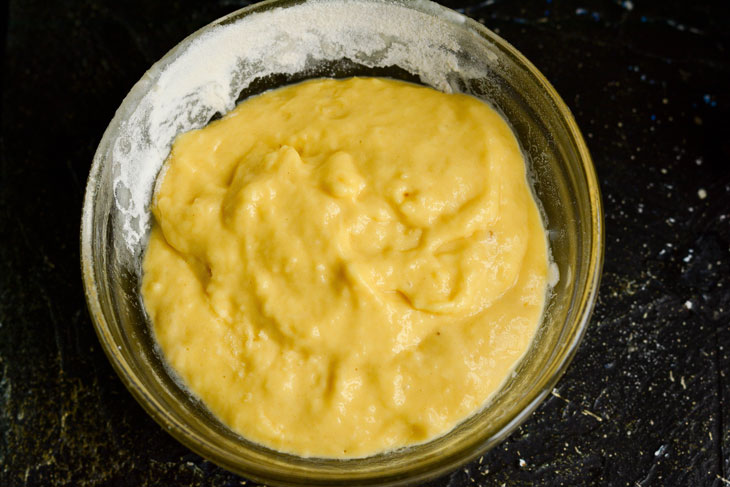 8. Put the roasted vegetables into the soup.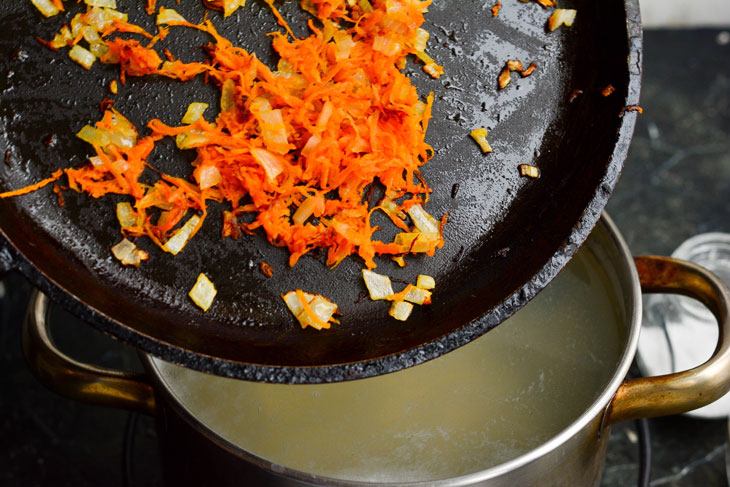 9. Boil the soup for another 5 minutes.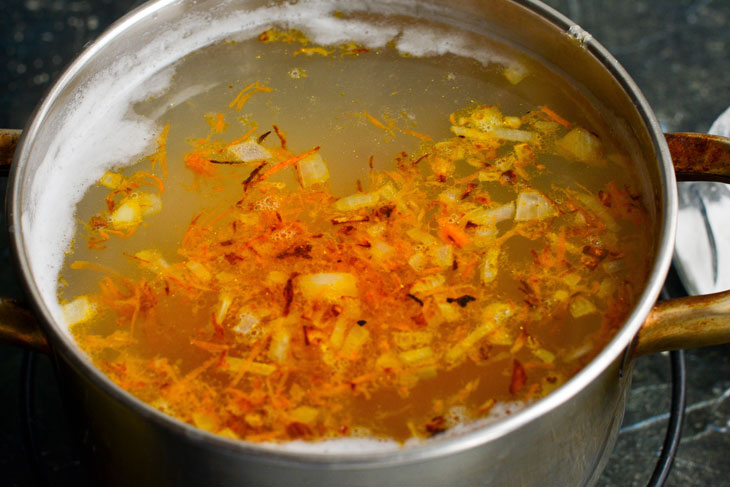 10. Now, using a spoon, put the dough a little bit into the boiling soup.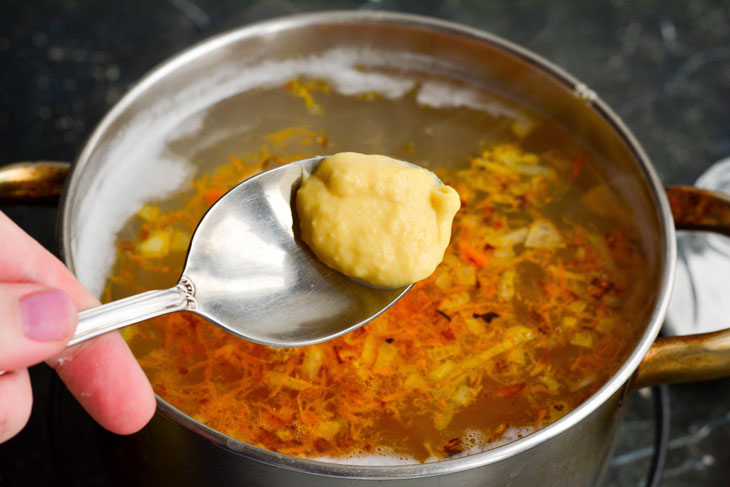 11. Add ground pepper.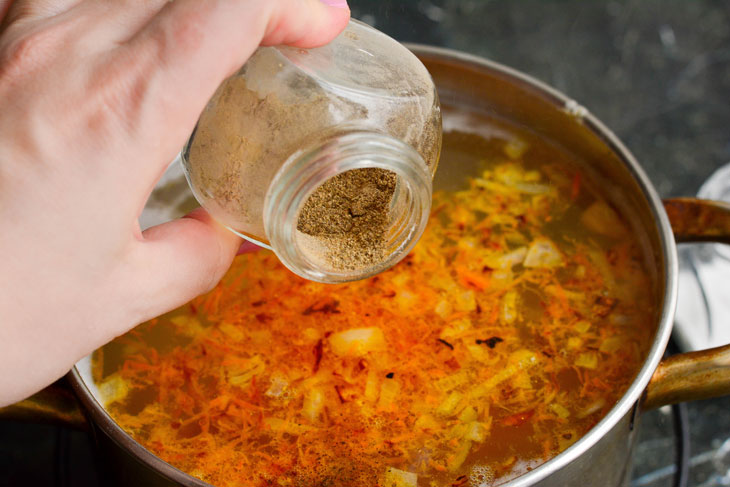 12. Cook the soup for another 10 minutes, and then turn off the heat and let it brew for another 5 minutes.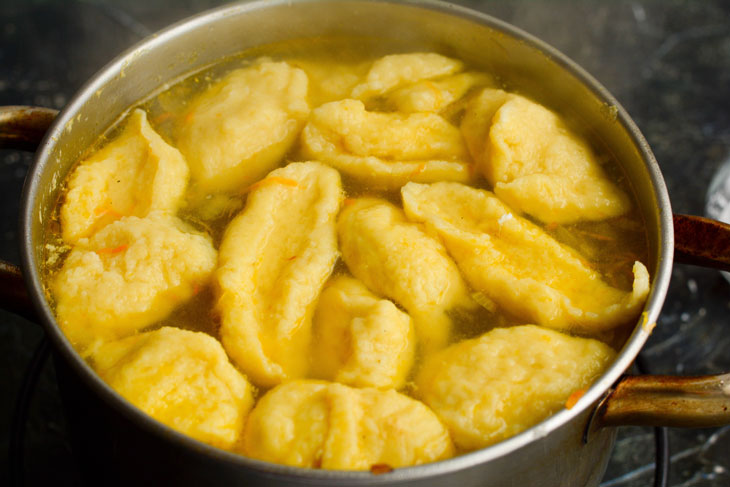 Here is such a potato soup with dumplings!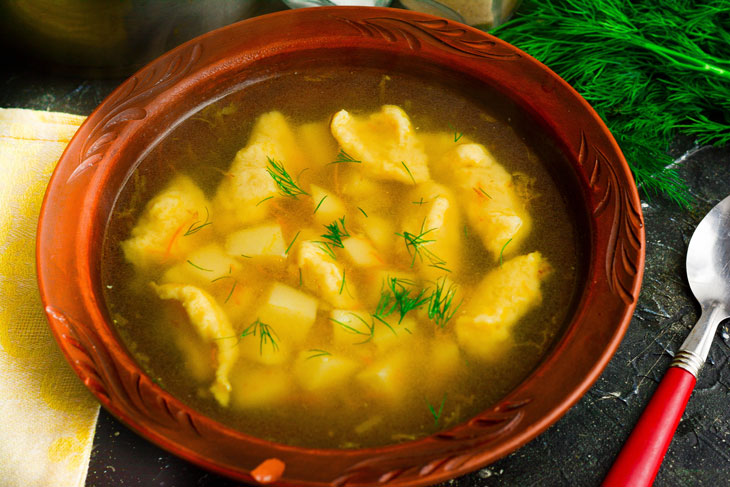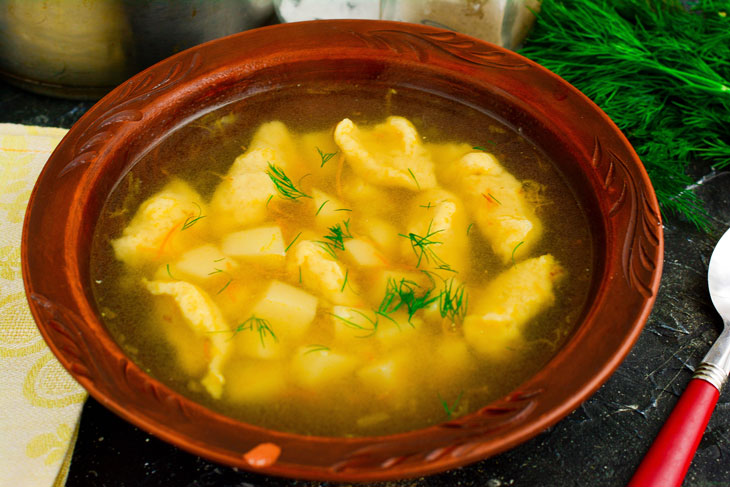 Bon appetit!