Bob chorba is a thick and quite hearty bean soup with vegetables, a dish of Bulgarian cuisine.
In addition to beans, the soup includes spicy onions, fragrant garlic, juicy tomatoes, carrots and, of course, bell peppers.
The spices add a special flavor to the soup. There is a whole "bouquet" of them here – ground paprika, freshly ground black pepper and dried mint.
Ingredients:
Water – 1.75 liters.
Dried beans – 200 g.
Onion – 1 head.
Garlic – 2 cloves.
Large tomato – 1 pc.
Bulgarian pepper – 1 pod.
Carrot – 1 pc.
Freshly ground black pepper – to taste.
Salt – to taste.
Ground paprika – 1.5 tbsp. l.
Dried mint – 2 tsp
Sunflower oil – 4 tbsp. l.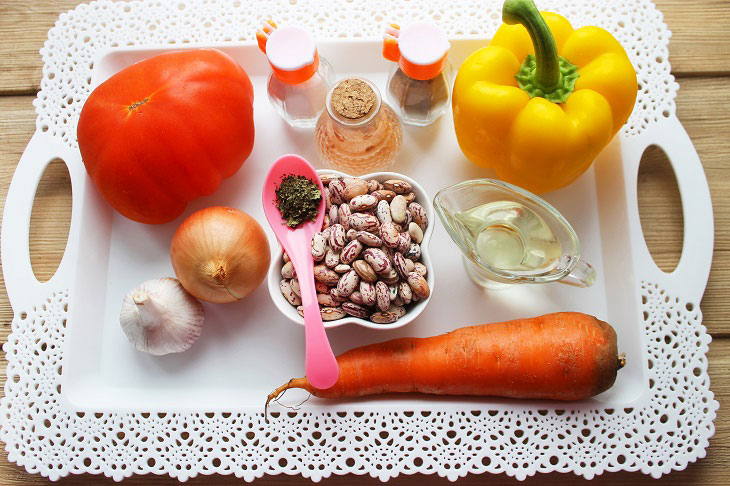 How to cook:
1. Sort the beans and rinse thoroughly under running cold running water, putting them in a colander.
Then put the beans in a deep bowl and cover with cold water. Leave for 8-10 hours, overnight. Then drain the liquid away.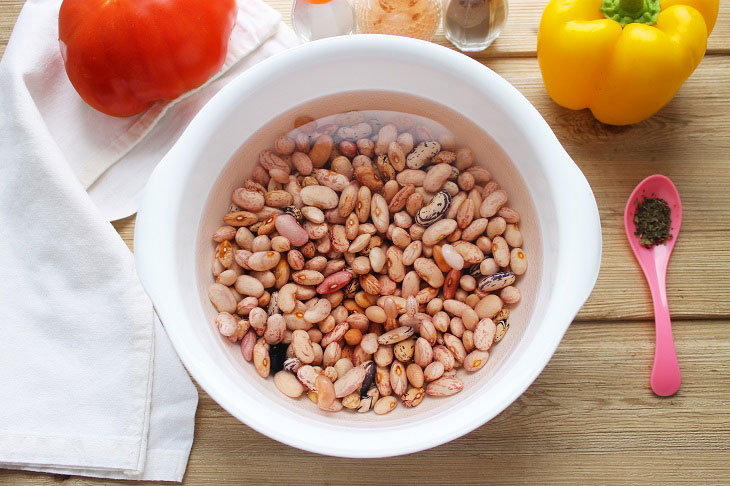 2. Place the beans in a bowl.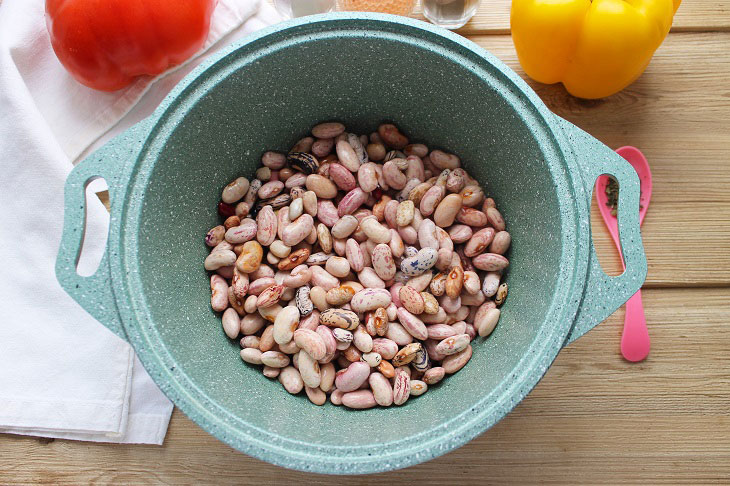 3. Fill with water – 750 ml. Put the pan on the fire, heat to a boil and cook over medium heat for 5 minutes.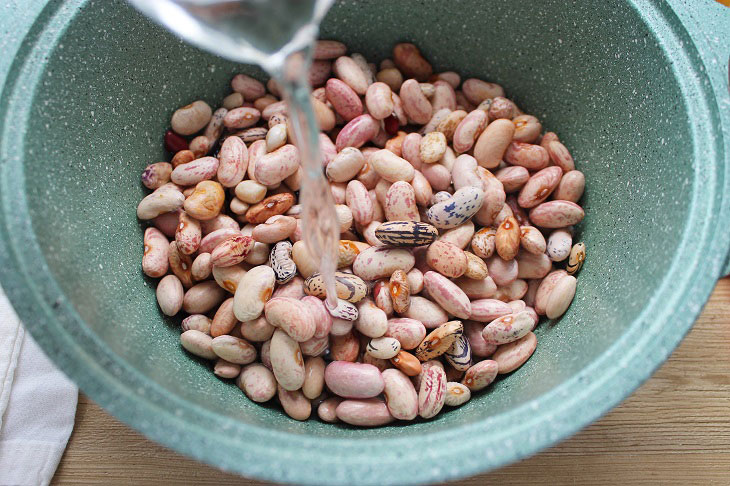 4. Then drain all the water away, and add 2 tablespoons of sunflower oil to the pan. Stir.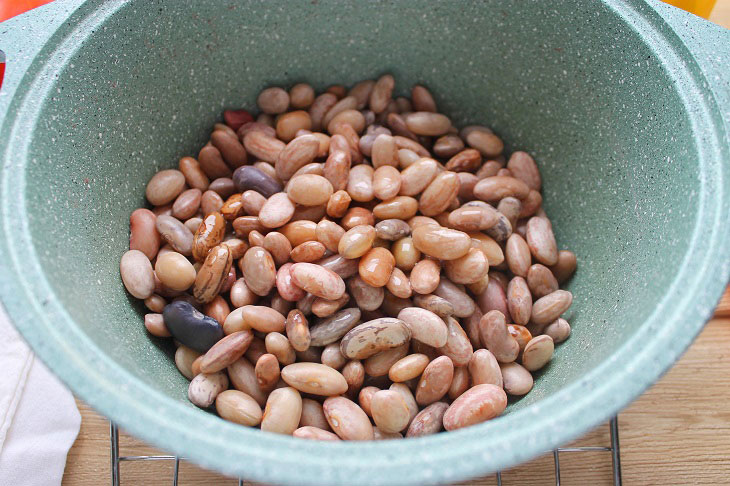 5. Put the pan on the fire and fry the beans, stirring constantly, for 2 minutes.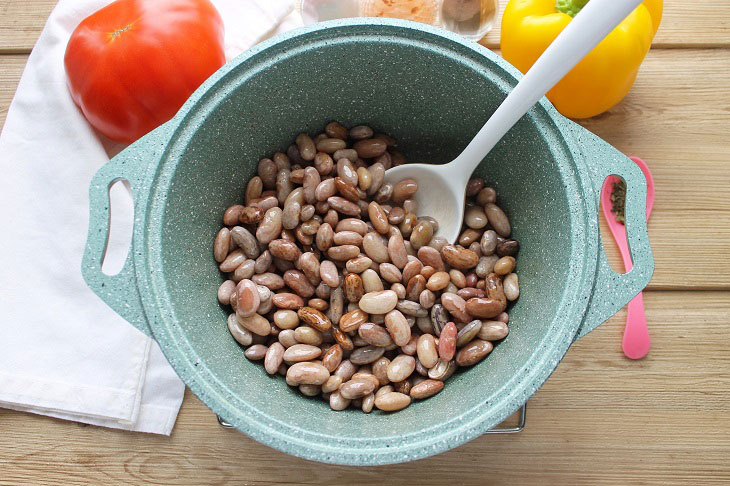 6. Pour in 1 liter of hot boiled water. Let it boil and cook over low heat for 45-50 minutes.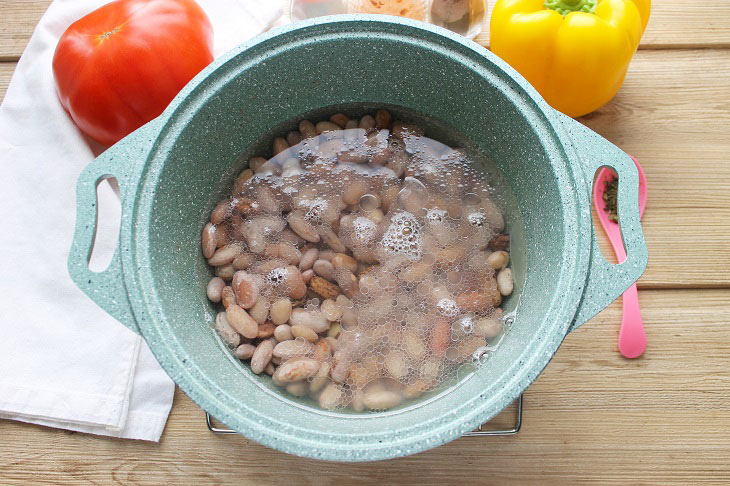 7. While the beans are cooking, prepare the rest of the ingredients. Peel the onion, wash and cut into small cubes. Peel and chop the garlic cloves too – you can chop with a knife or pass through a press.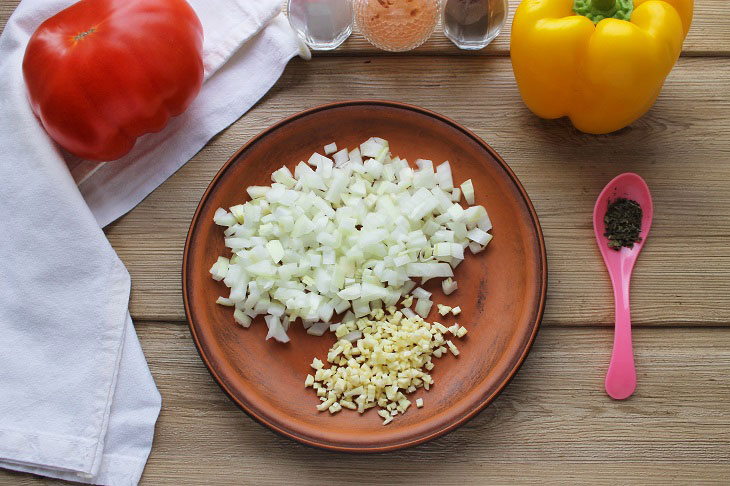 8. Wash the carrots with a vegetable brush, peel and grate on a coarse grater.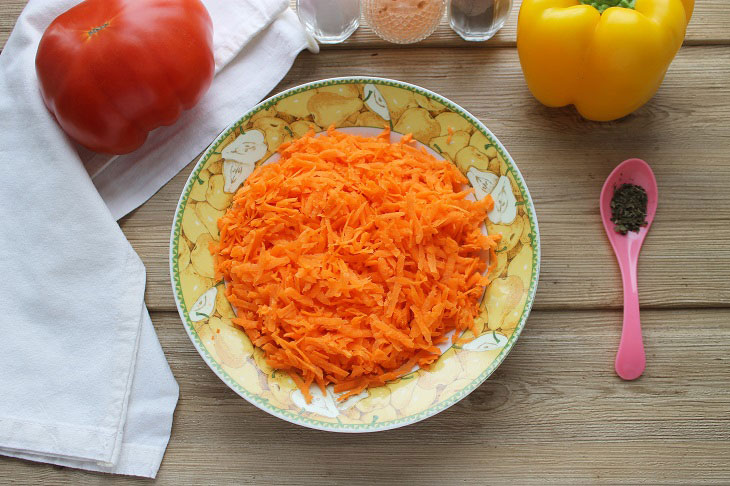 9. Wash bell pepper and tomato. Remove the seeds from the pepper. Cut vegetables into cubes or strips.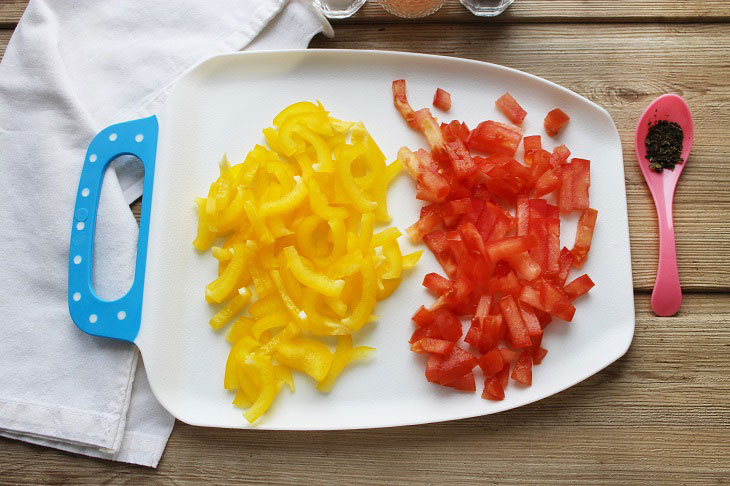 10. In a frying pan, heat the remaining 2 tablespoons of sunflower oil and fry the onion, garlic and carrots in it for 6 to 8 minutes.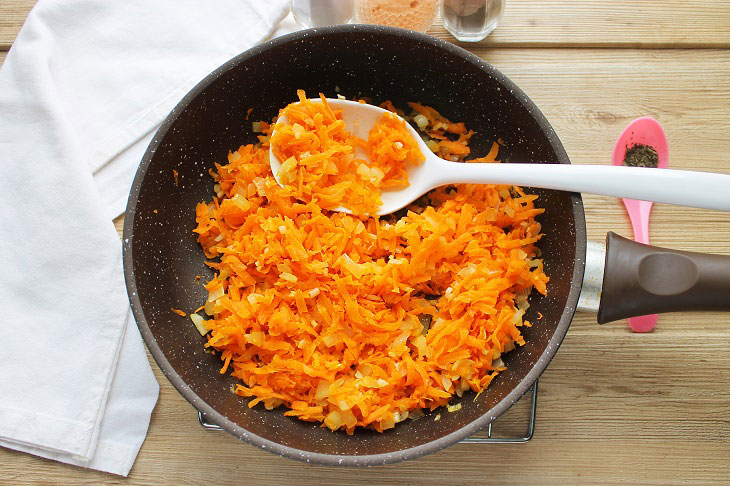 11. Add tomatoes and bell peppers to the pan.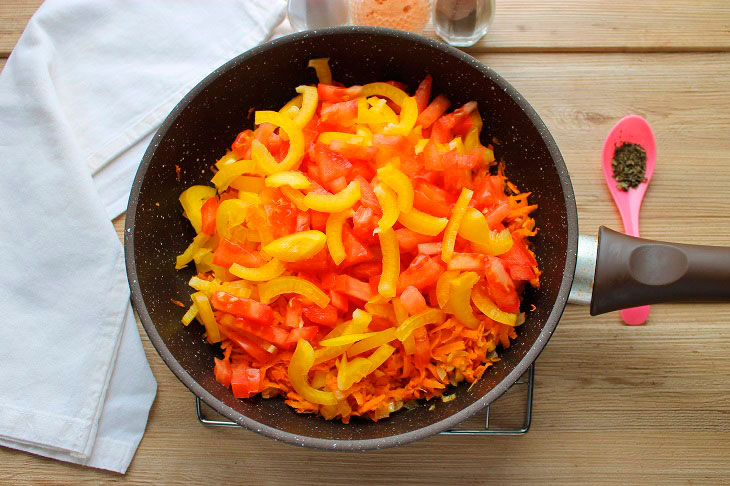 12. Add mint, paprika, ground black pepper and salt. Stir. Cover and simmer for 5 minutes.
You can make bob chorba spicier by adding fresh hot peppers to the soup. If desired, you can add leaf celery, and seasonings – savory.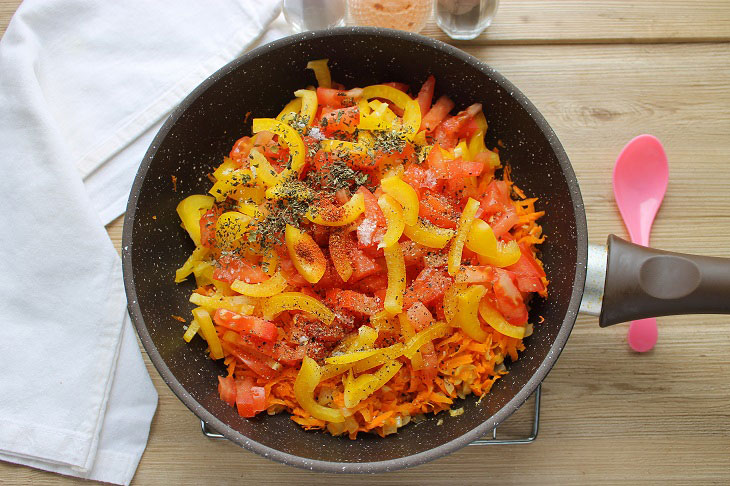 13. Then transfer the contents of the pan to the pot with the beans. Bring back to a boil and simmer the soup over low heat for another 20 to 25 minutes.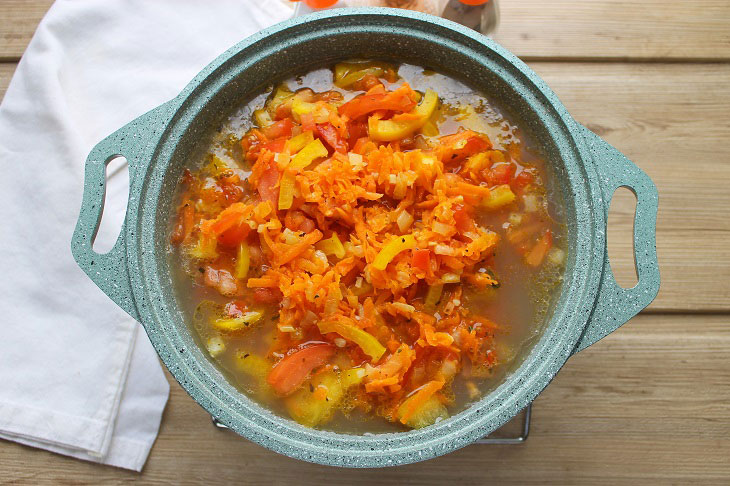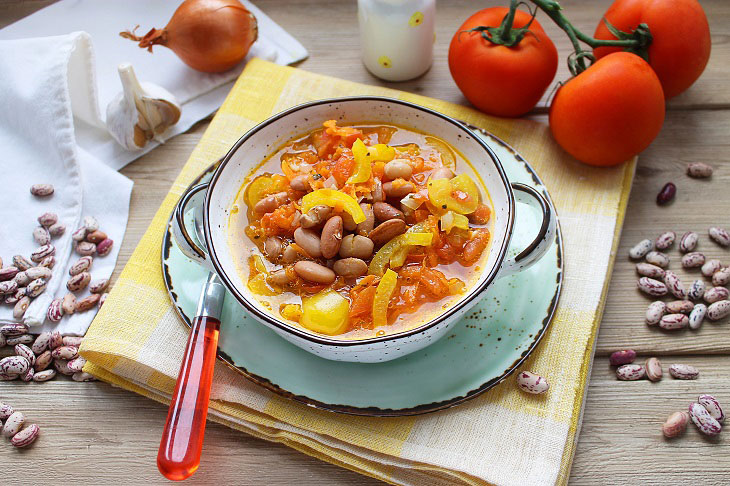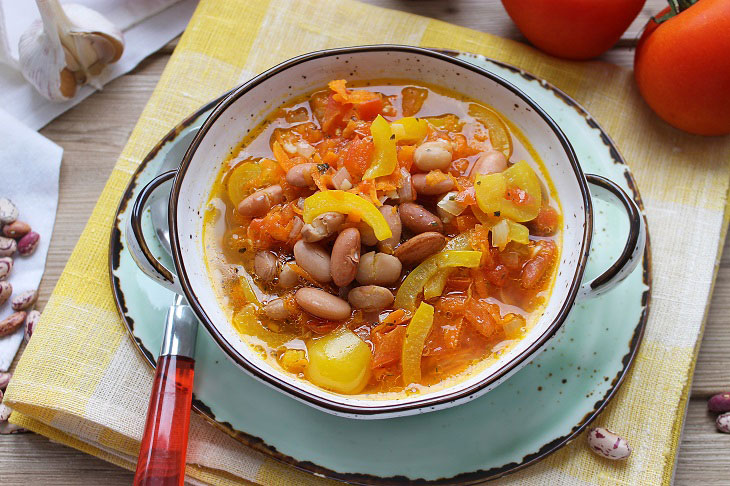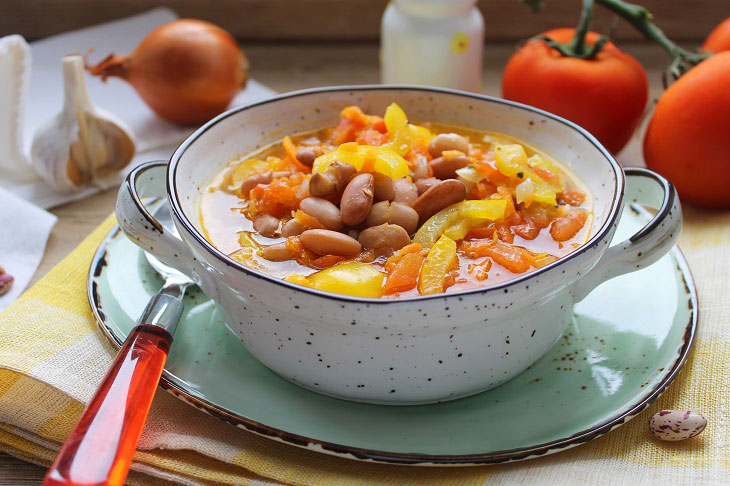 Bon appetit!