For lovers of tasty and juicy fish, a recipe for pollock stewed in tomato sauce is perfect. Such a dish perfectly diversifies boring food, it is perfect for almost any side dish. Pollock in tomato sauce turns out to be very tasty, spicy and juicy, perfectly satisfies hunger.
It's no secret that fish is very healthy, pollock is one of those types of fish that contain the greatest amount of useful substances. A big plus is that pollock has quite a few bones, which is why it is not scary to give it even to small children.
Ingredients:
Tomato paste – 1 tbsp. l.
Pollock – 1 pc.
Flour – 3 tbsp. l.
Onion – 1 pc.
Carrot – 1 pc.
Water – 50 ml.
Vegetable oil – 50-60 ml.
Salt and pepper – to taste.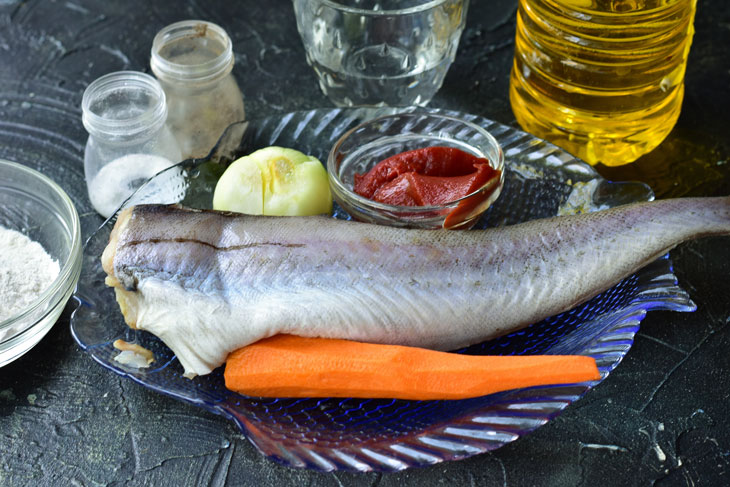 How to cook:
1. If pollock carcasses are frozen, they must first be thawed in a natural way. After that, it is necessary to clean pollock from scales and entrails, remove all fins and tails. Rinse well with water and dry a little. To do this, you can use a paper towel or napkins. Next, you need to cut the fish into pieces, but they should not be too thin. Pieces need to be salted and pepper a little to taste.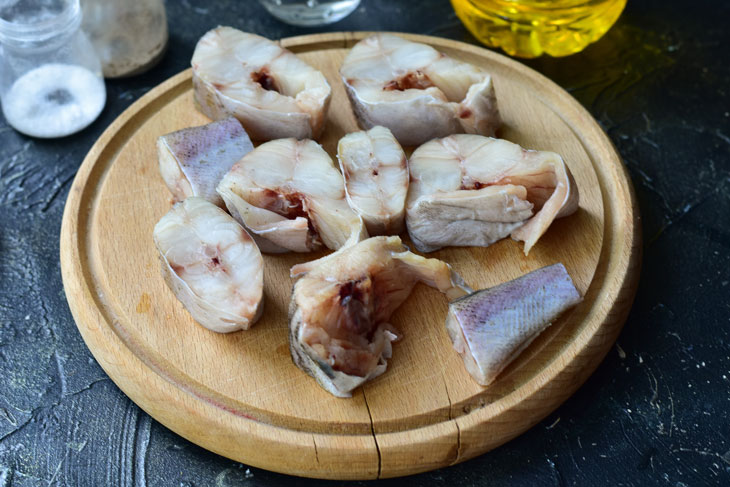 2. Next, you need to peel and chop the onions and carrots in a convenient way.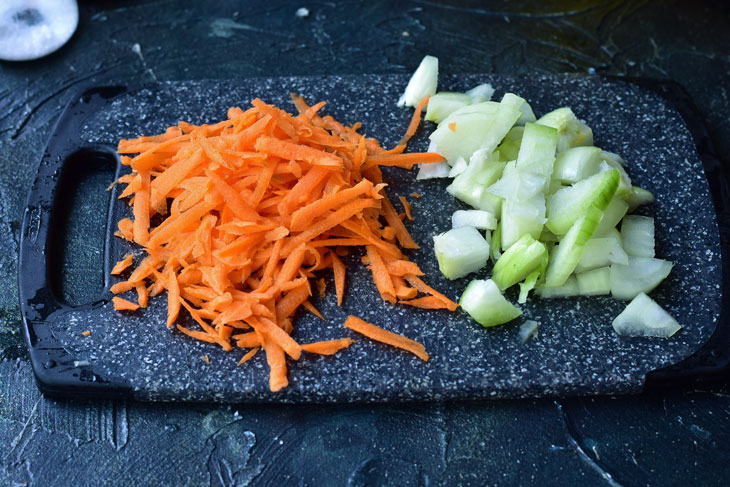 3. Then put them in a prepared pan with vegetable oil and fry a little, about five to seven minutes.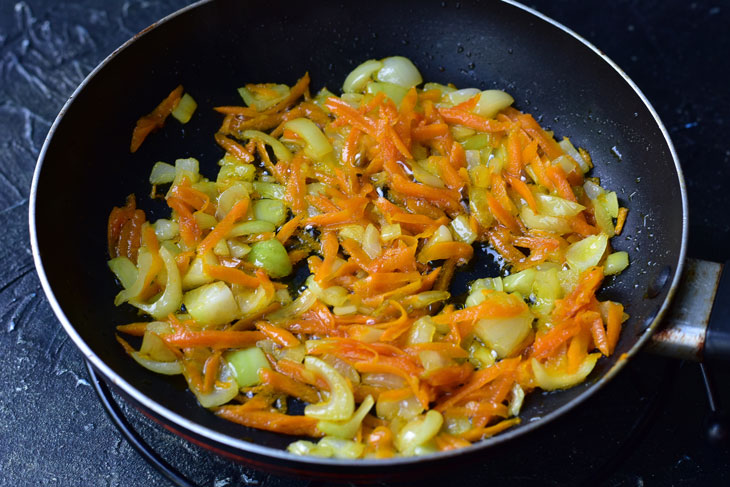 4. Next, add one tablespoon of sifted flour to the pan, mix thoroughly so that there are no lumps.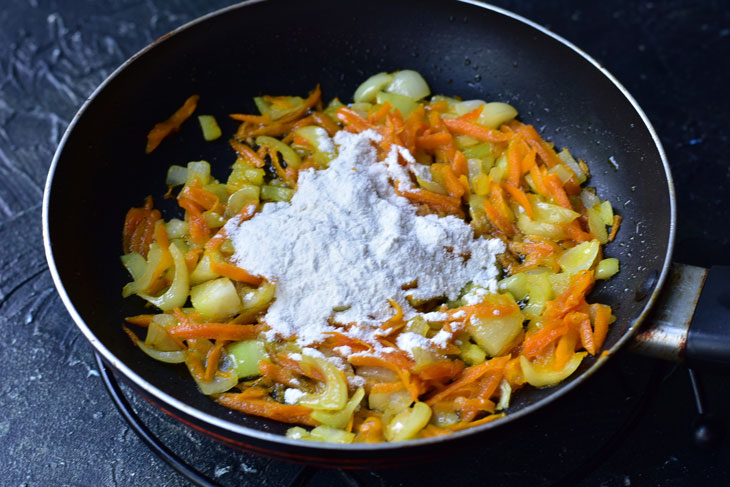 5. Approximately one minute after adding flour, you can add tomato paste and small amounts of salt and pepper. Next, it will be necessary to add about a glass of boiling water to the pan and, without closing the lid, simmer the contents of the pan for about five minutes.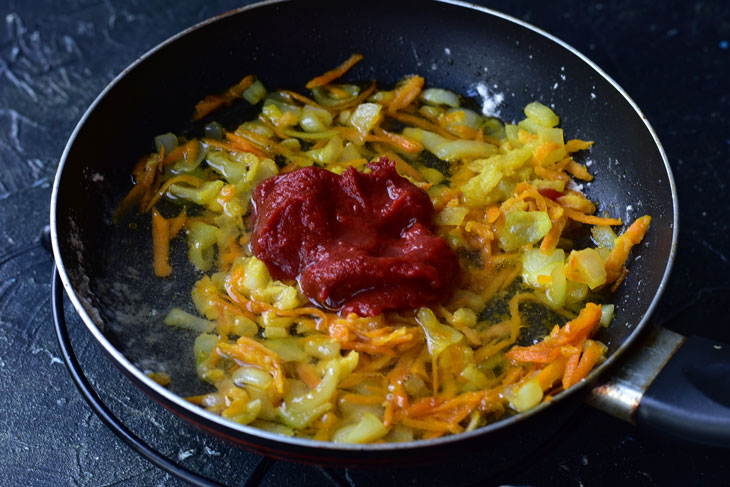 6. Meanwhile, the fish must be rolled in flour.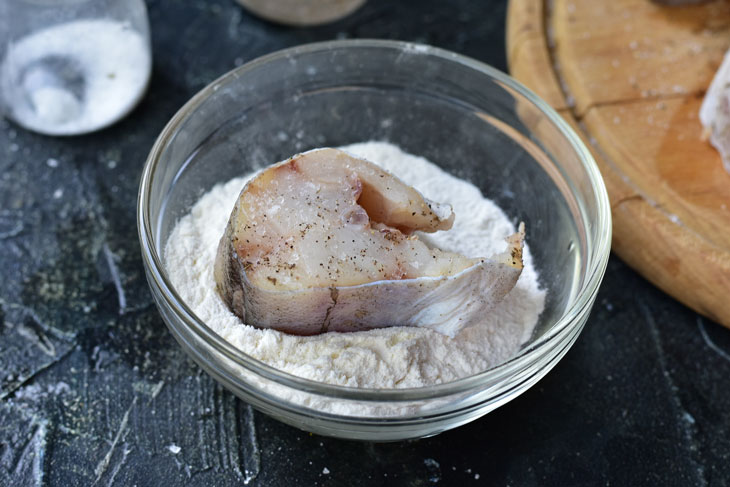 7. Fry the fish in a hot skillet. It is enough just to achieve a golden beautiful crust.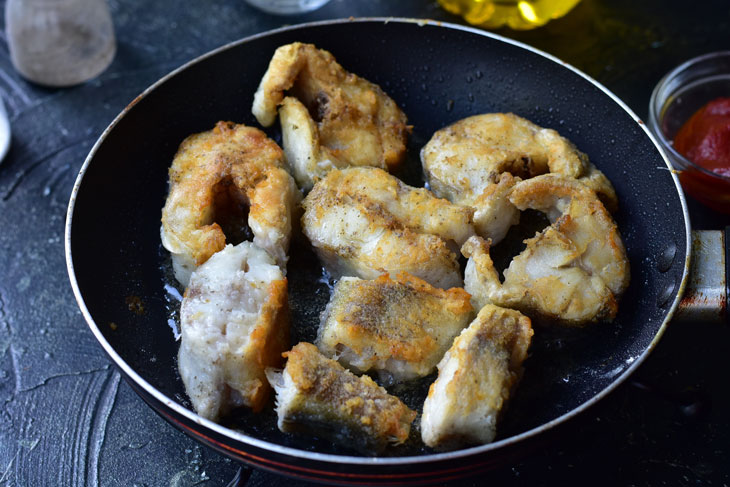 8. After that, the fried fish pieces should be poured with tomato sauce and simmer for 5-7 minutes, after closing the lid tightly.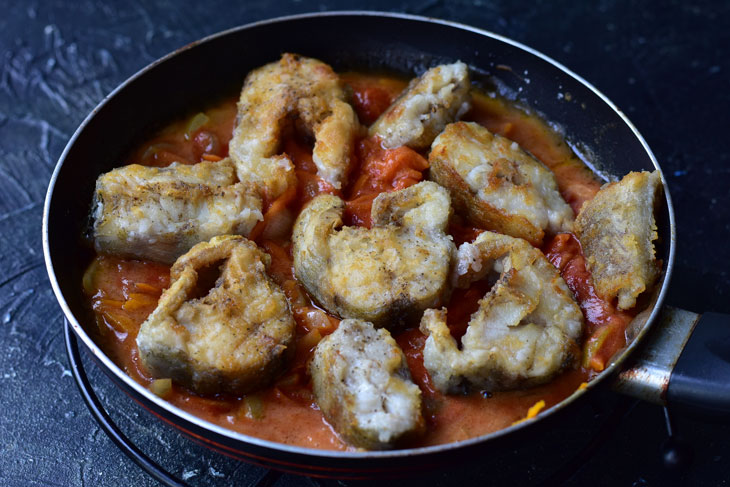 Pollock in tomato sauce is ready.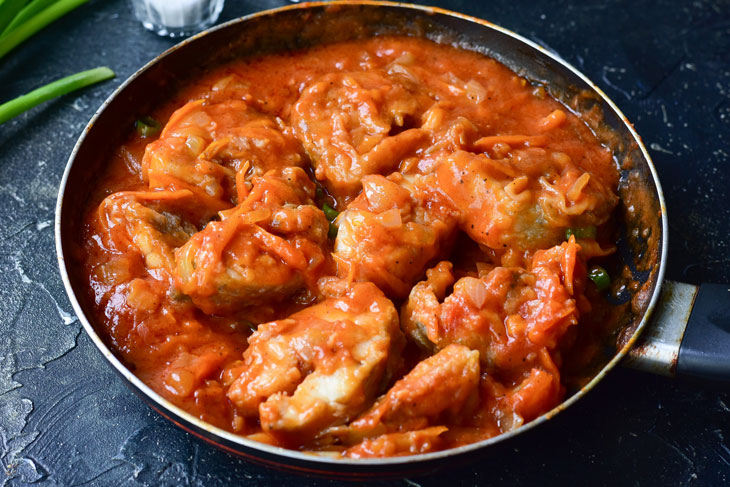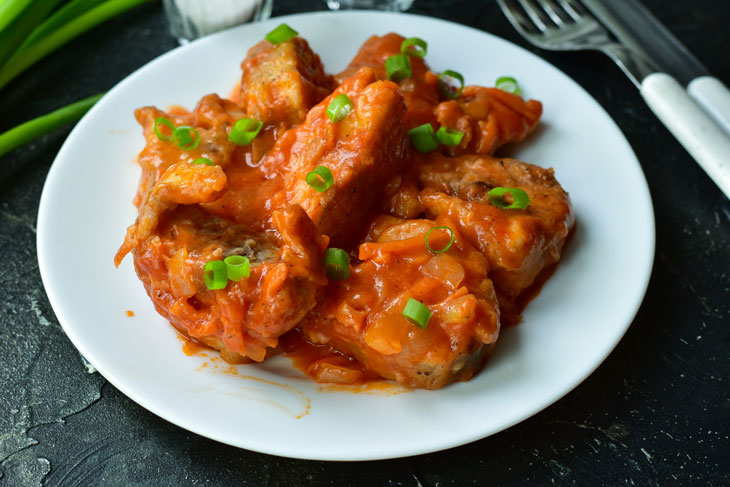 Bon appetit!