Squid cutlets are an easy dish that you can make for your family for lunch or dinner. Minced meat for cutlets is made from squid carcasses, onions and a long loaf soaked in milk. The link is the egg. In addition, fragrant dill greens are added to the minced meat, thanks to which the cutlets are very juicy. Spices used classic – black freshly ground pepper and salt. And squid cutlets are fried in sunflower oil.
Ingredients:
Fresh frozen squid – 4 pcs.
White bread or stale loaf – 200 g.
Onion – 1 head.
Milk – 100 ml.
Egg – 1 pc.
Dill greens – 5 branches.
Refined sunflower oil – for frying.
Freshly ground black pepper – to taste.
Salt – to taste.
Breadcrumbs – optional.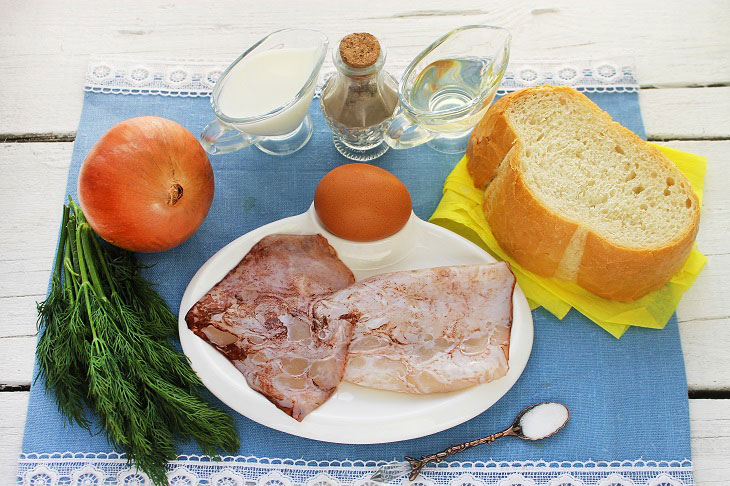 Cooking time: 1 hour 20 minutes. Servings Per Container: 4.
How to cook:
1. Defrost squid. Remove the insides and take out the cartilaginous "arrows" – gladius. Rinse carcasses with cold water. Put the squid in a bowl and pour boiling water for a couple of minutes.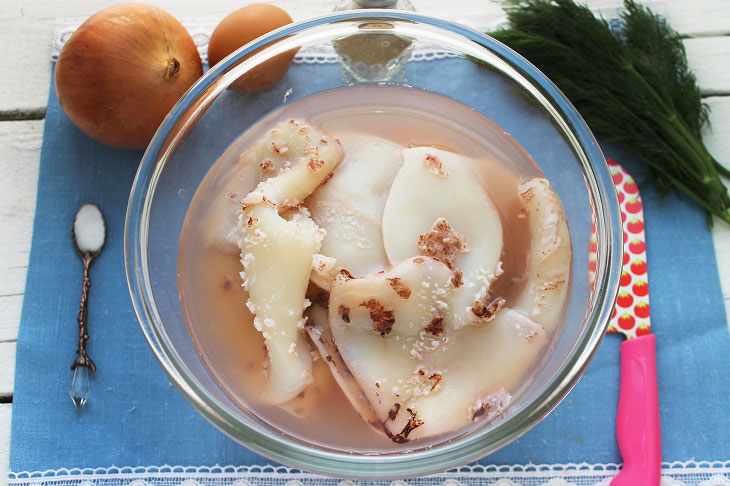 2. Then peel them off the skin and rinse again.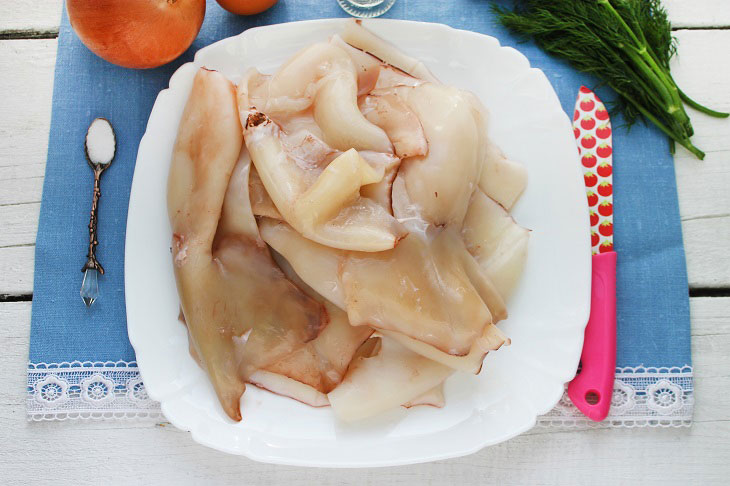 3. Cut off the crusts from the loaf (bread). Cut into large cubes.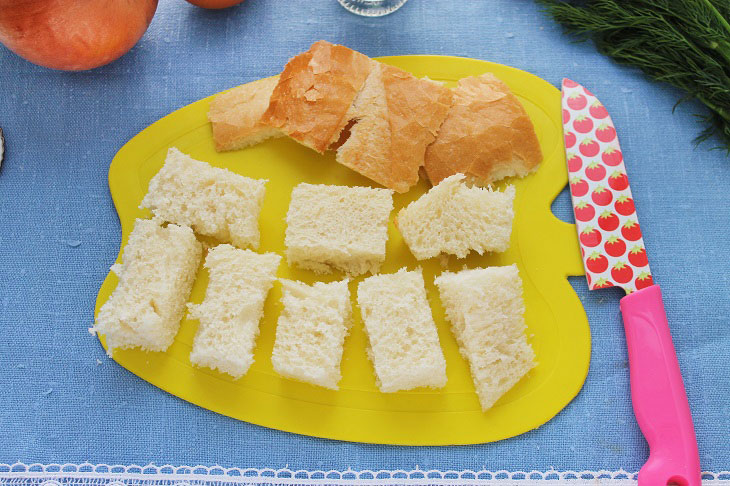 4. Put the pulp in a bowl and pour milk over it.
You can also soak bread or loaf in warm water.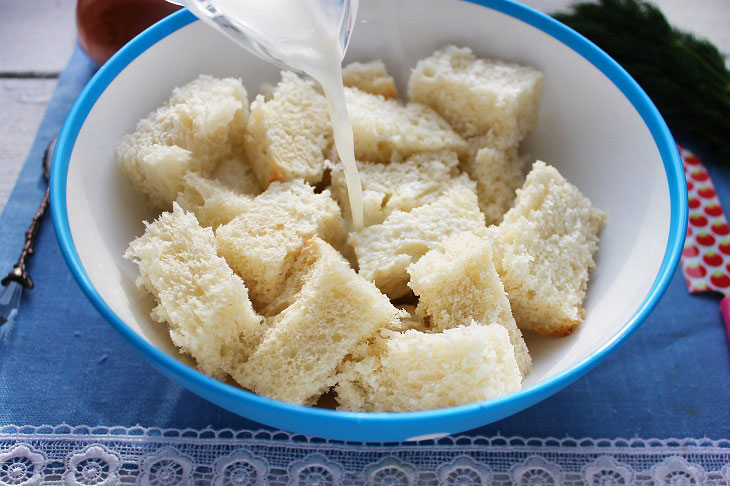 5. Peel the onion, rinse and cut into large cubes.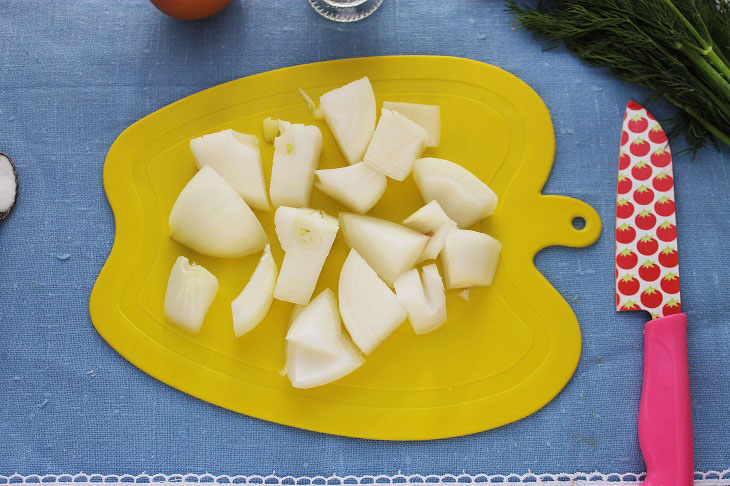 6. Squeeze out the milk from the loaf. Scroll through the meat grinder squid, onion and loaf.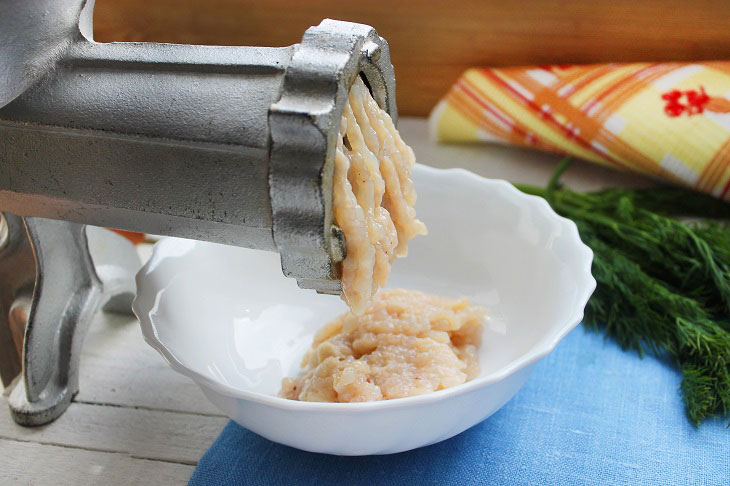 7. Beat the egg into the minced meat, season with black pepper and salt to taste.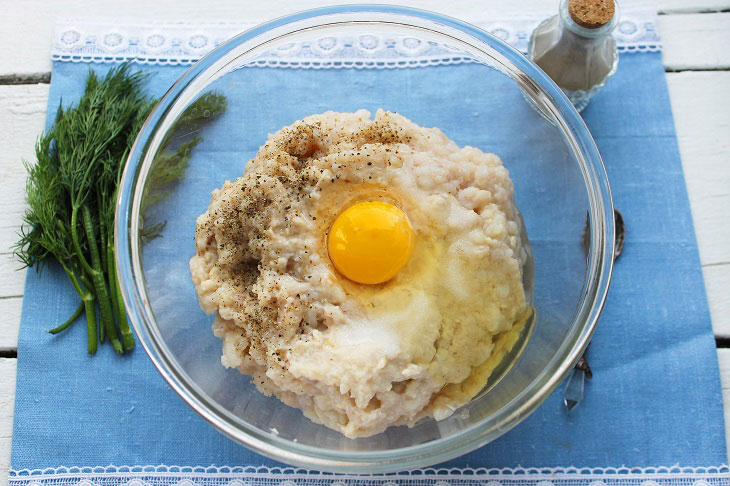 8. Rinse the dill, dry and chop finely. Add to bowl.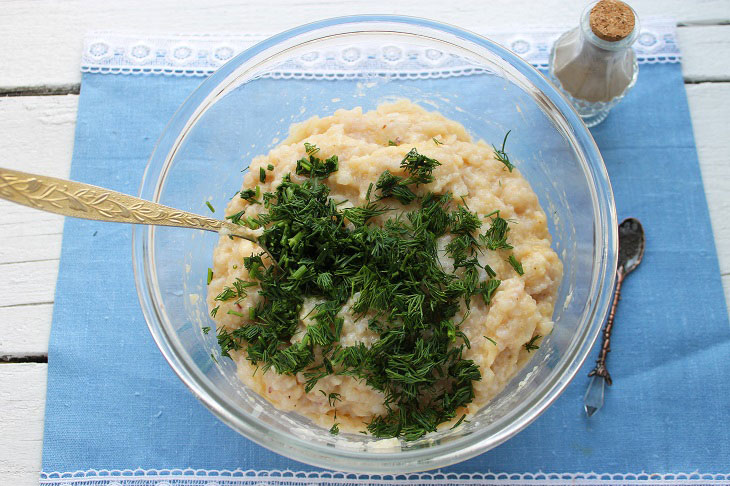 9. Mix the minced meat very well. The more thoroughly and longer you mix it, the juicier and more magnificent cutlets will turn out.
Place the minced meat in the refrigerator for half an hour so that all the ingredients are "combined".
Then form round patties by wetting your hands with cold water. If you fry the cutlets in a non-stick pan, you can skip the breading. Otherwise, roll the cutlets in breadcrumbs.
If you get a runny minced meat, put it in the pan in the form of pancakes and fry on both sides.
Heat the sunflower oil in a frying pan and fry the cutlets on it on both sides until golden brown.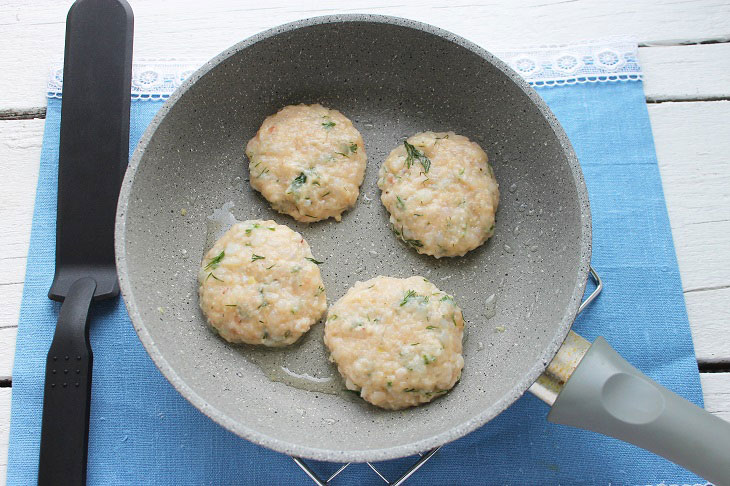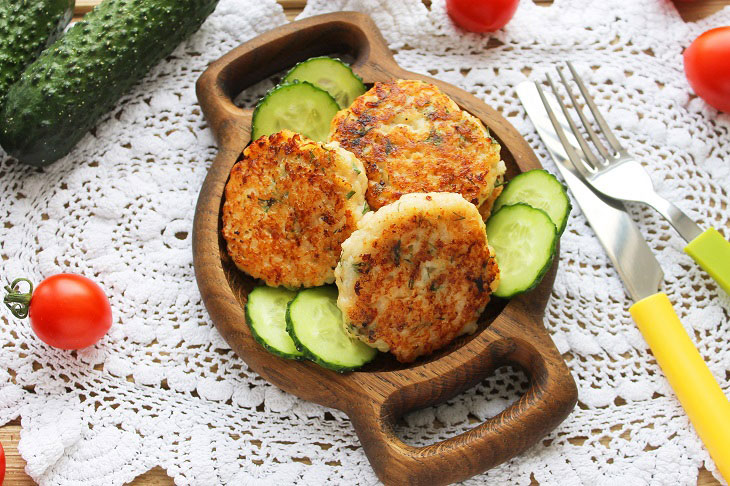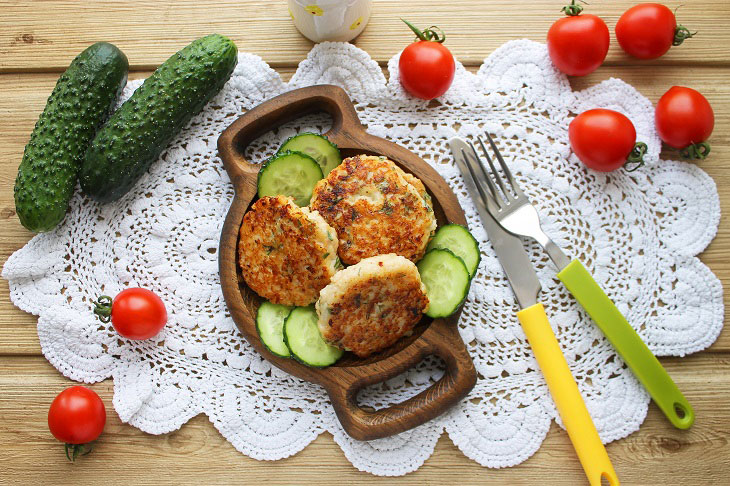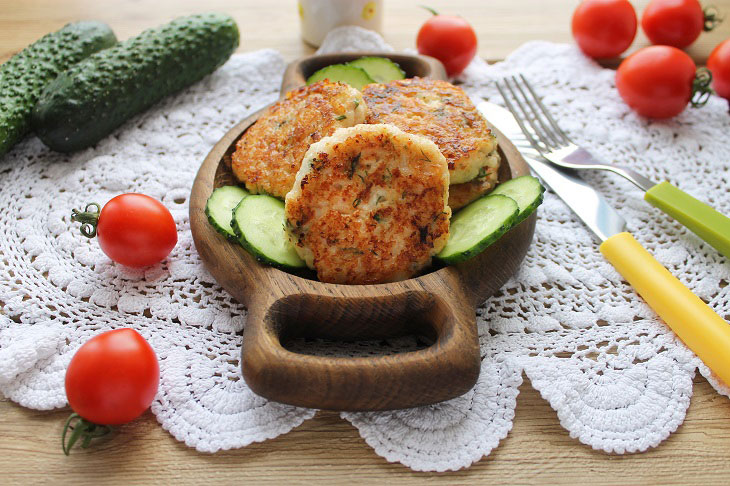 Bon appetit!