Sea fish mackerel is very popular. It is impossible to spoil it, it is delicious in any form. Mackerel is boiled, baked, stewed and marinated. We offer you a recipe for cooking mackerel in an unusual marinade. At first glance, the combination of ingredients seems doubtful, but we assure you this recipe will become your favorite. The cooking method is very simple, does not require heat treatment, and even a novice cook can handle pickling.
For the recipe, choose a high-quality large carcass, preferably without a head. The skin of the fish must be intact. For the marinade, you can use green grape vinegar or an apple analogue. Honey is preferable with a neutral taste, spices can be selected according to your preference.
Ingredients:
Mackerel – 1 carcass.
Honey – 1 tbsp. l.
Lemon – 0.5 pcs.
Onion – 1 pc.
Salt -1 tbsp. l.
Apple cider vinegar – 2 tbsp. l.
Boiled water – 2 tbsp. l.
Cumin -1 tsp.
Thyme – 1 tsp
Nutmeg – 1 tsp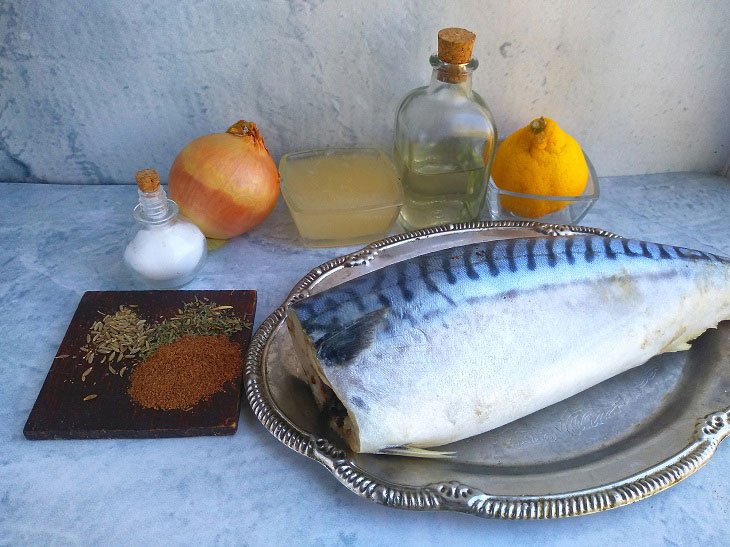 How to cook:
1. Peel the onion from the husk, cut into thin half rings. Place it in a bowl to mix the marinade.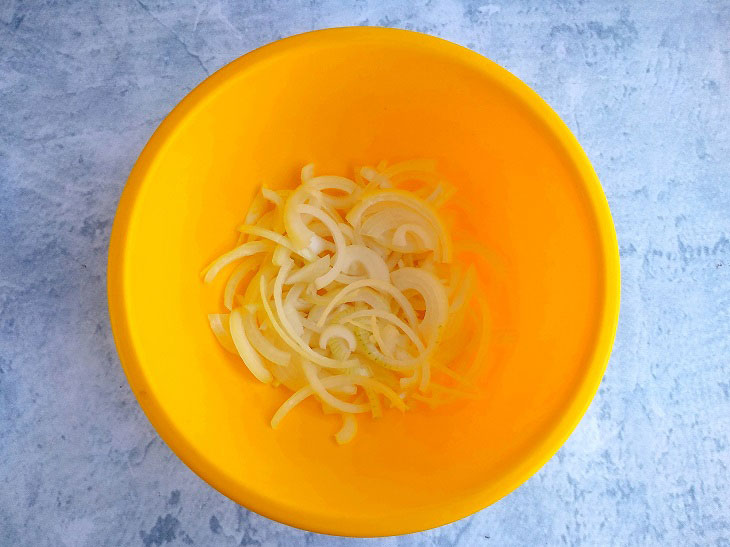 2. Cut the lemon into semicircles, remove the seeds. Lay on top of the onion.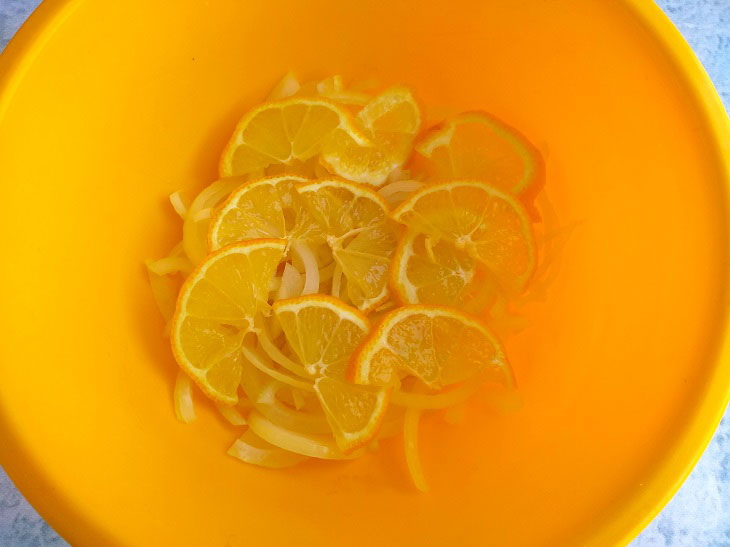 3. Add spices and salt. Mix the contents with your hands, lightly grinding the components.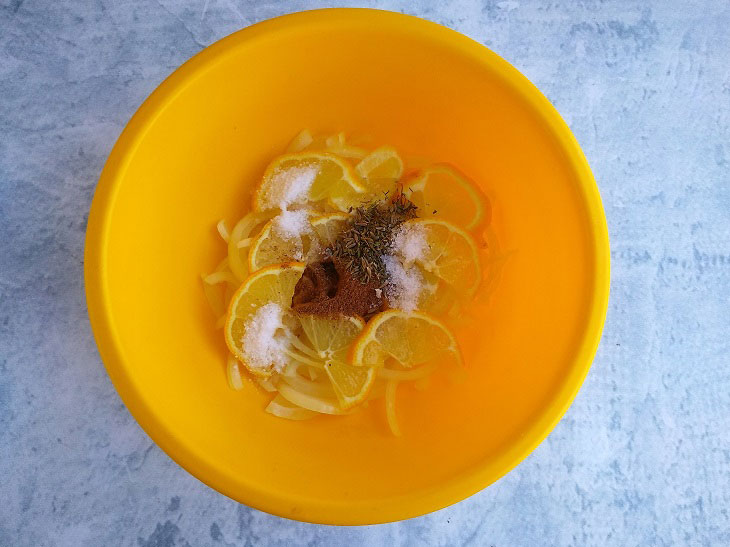 4. Pour vinegar, water, add honey. The marinade is ready.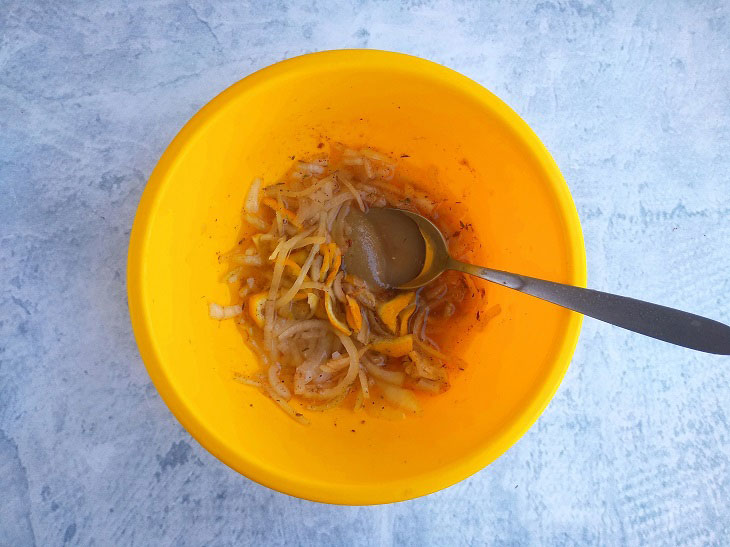 5. Remove the fins from the mackerel, gut the fish. Remove the black film from the abdomen with a paper towel.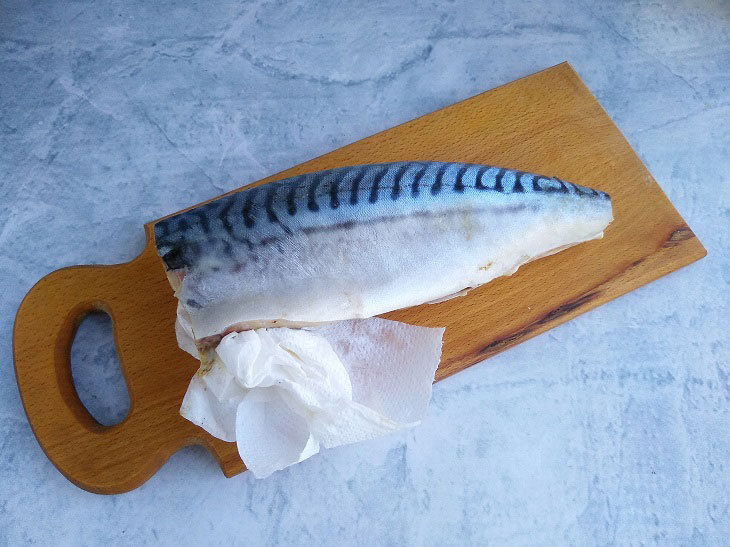 6. Mill the fish. Remove small bones.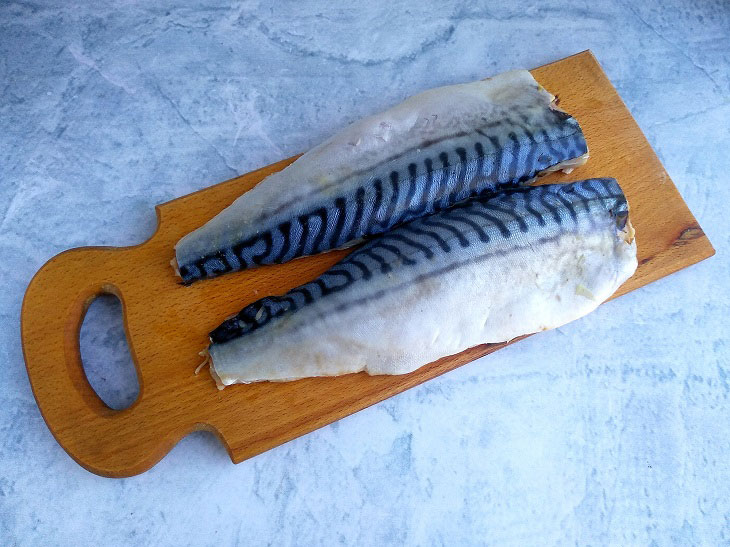 7. Cut the fillet into pieces 1.5 cm wide.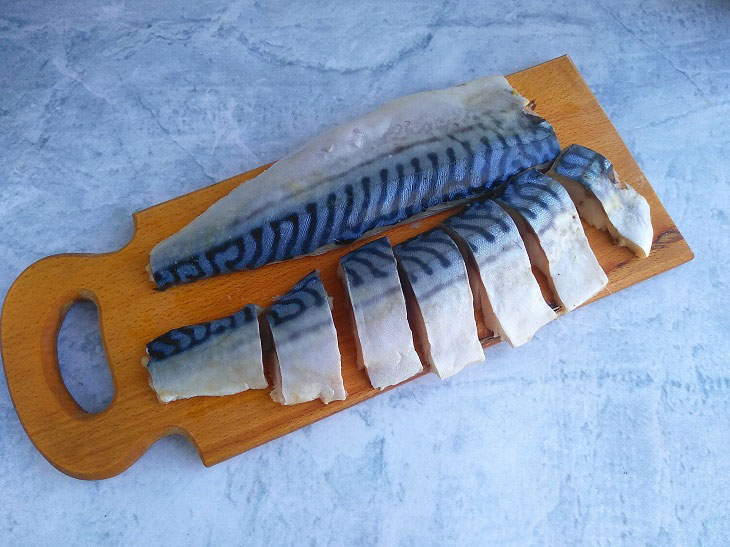 8. Put the mackerel in the marinade, mix, leave for 30 minutes at room temperature.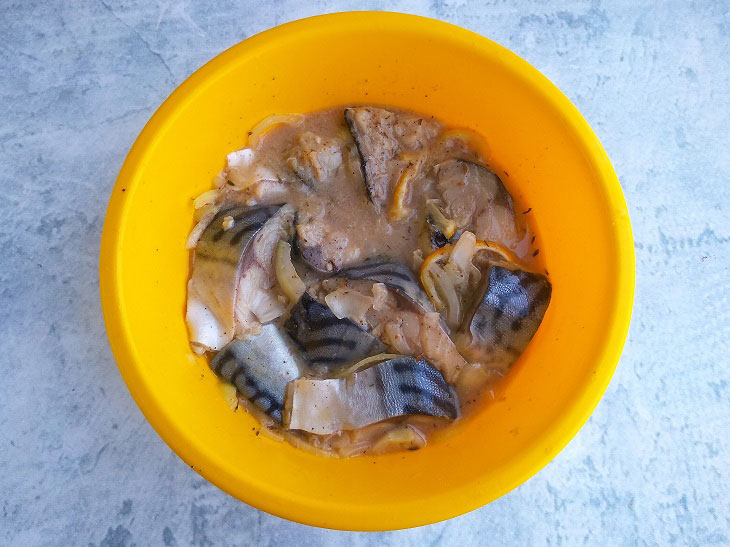 9. Remove the fish from the marinade, dry with a paper towel. Put the mackerel on a serving plate, decorate each piece with a purple onion, spread finely chopped multi-colored bell pepper around.
Drizzle fish with olive oil and serve.
Mackerel has an excellent medium-salted taste with spice aroma and appetizing appearance. It is not a shame to serve such fish on the festive table as an appetizer or to diversify the daily menu with its help.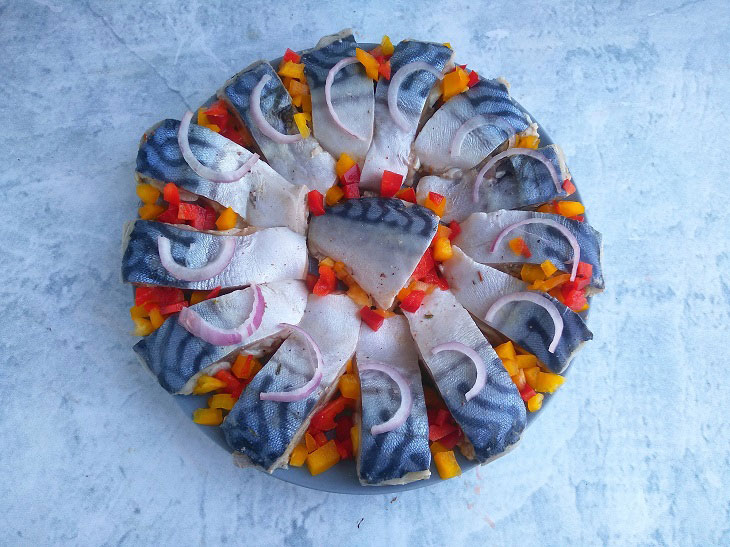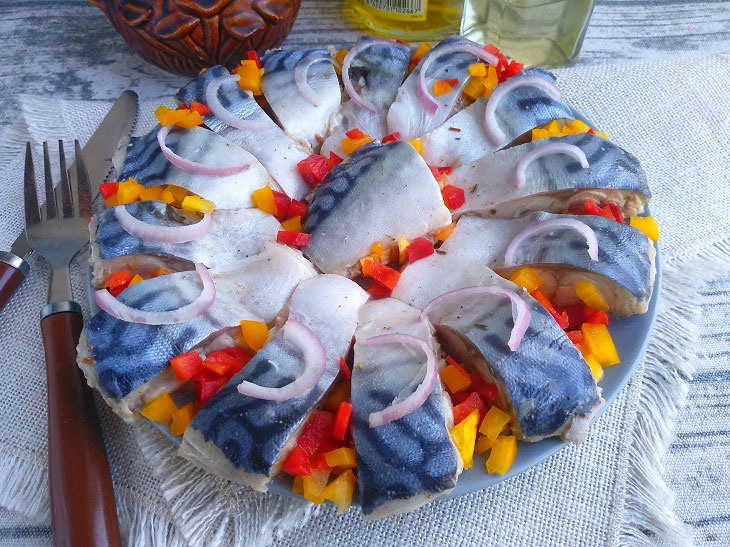 Bon appetit!