Delicious sea fish flounder is very easy to prepare. There are no scales on its surface, the fish is easily cleaned and milled. A broth with a pungent odor is obtained from flounder, so soups and fish soup are not prepared from this fish. Flounder can be fried, baked, grilled or stewed with various sauces. We offer you a recipe for cooking flounder with vegetables and herbs in the oven. The fish is tender, juicy and fragrant and just melts in your mouth.
For a vegetable set, choose fresh seasonal vegetables. Flounder goes well with zucchini, potatoes, broccoli and tomatoes. To bake a dish, use a heat-resistant mold made of metal, ceramic or silic1.
Ingredients:
Flounder – 1 kg.
Broccoli – 2 inflorescences.
Zucchini – 0.5 pcs.
Garlic – 2 cloves.
Red onion – 1 pc.
Tomato – 1 pc.
Vegetable oil – 0.5 tbsp. l.
Mayonnaise – 1.5 tbsp. l.
Salt, pepper – to taste.
Fresh cucumber, greens – for serving.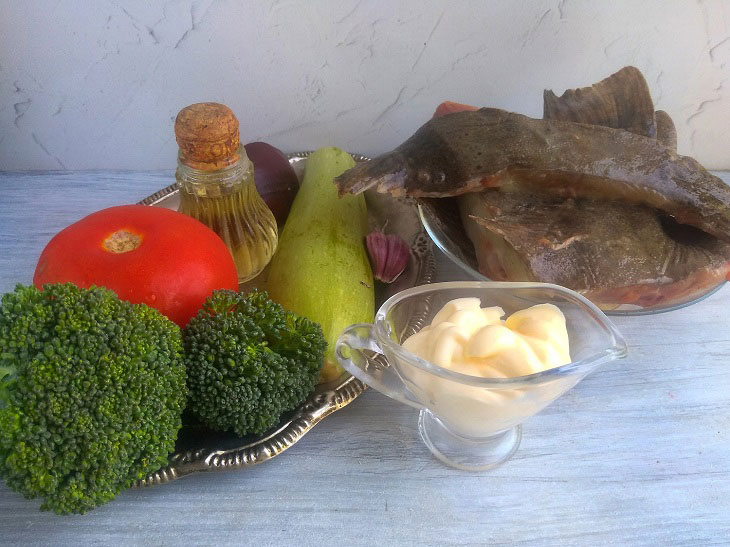 How to cook:
1. Lubricate the baking dish with vegetable oil, lay the prepared flounder steaks. Salt and pepper the fish. Top with a little mayonnaise.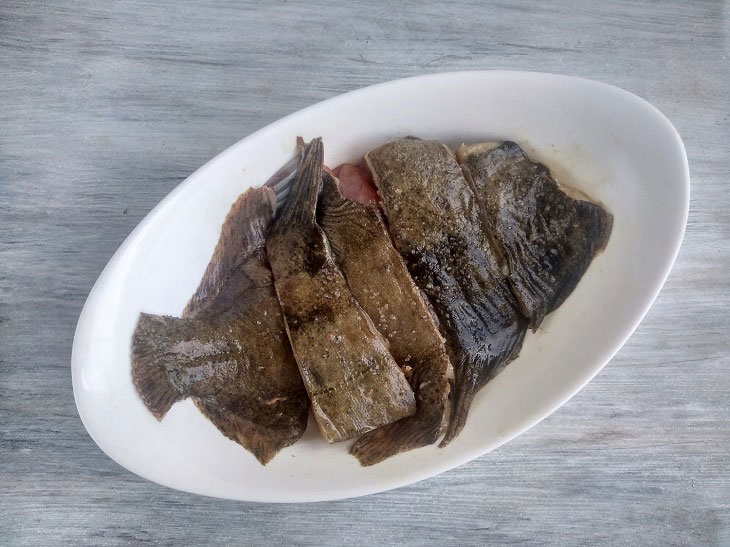 2. Remove the husk from the onion and cut it into feathers. Chop the garlic into slices. Put the onion and garlic on top of the flounder.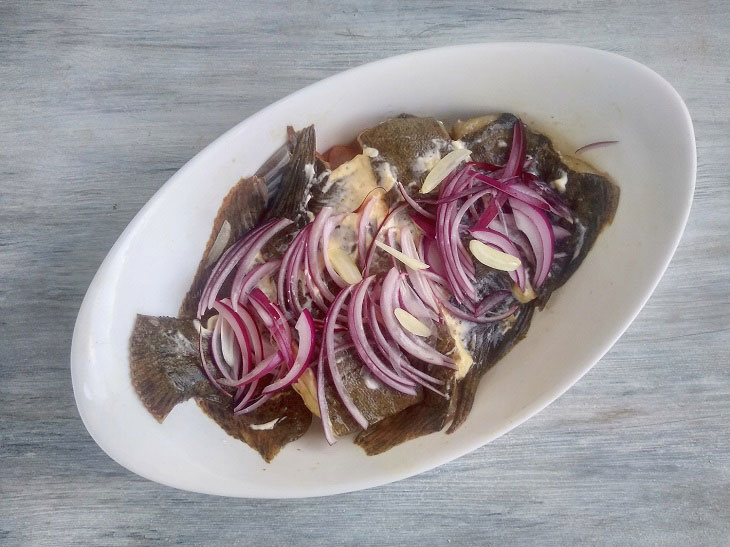 3. If you have a young zucchini, then you can not peel it. Remove ends. Cut the vegetable into semicircles. Lay the zucchini in the next layer. Lightly grease with mayonnaise.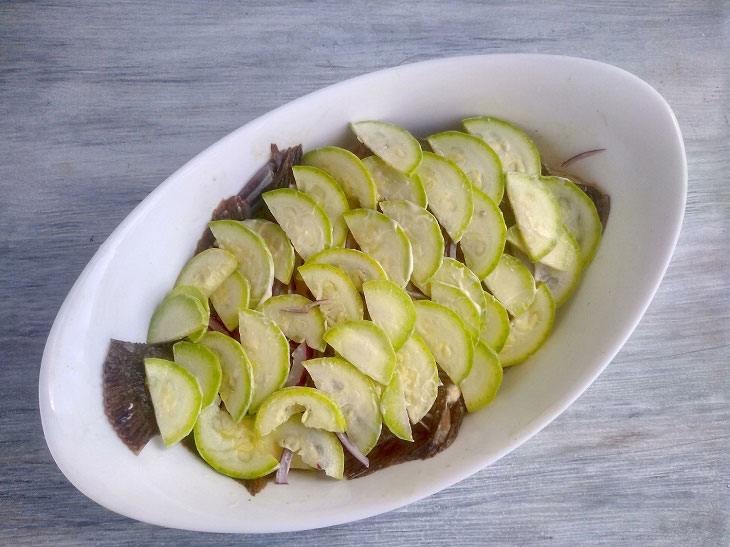 4. Rinse broccoli, pat dry and separate into florets. Put on flounder. A little salt, pepper. Apply mayonnaise.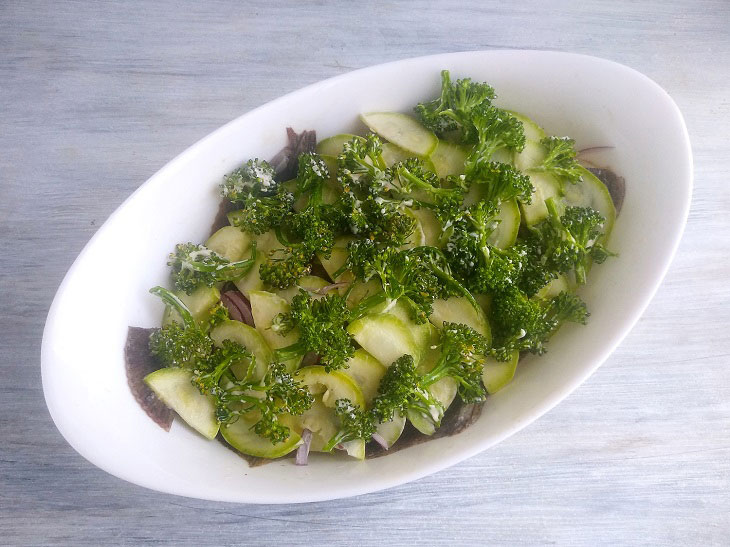 5. Cut the tomatoes in half, remove the sepals. Cut the vegetable into thin slices and lay out the last layer.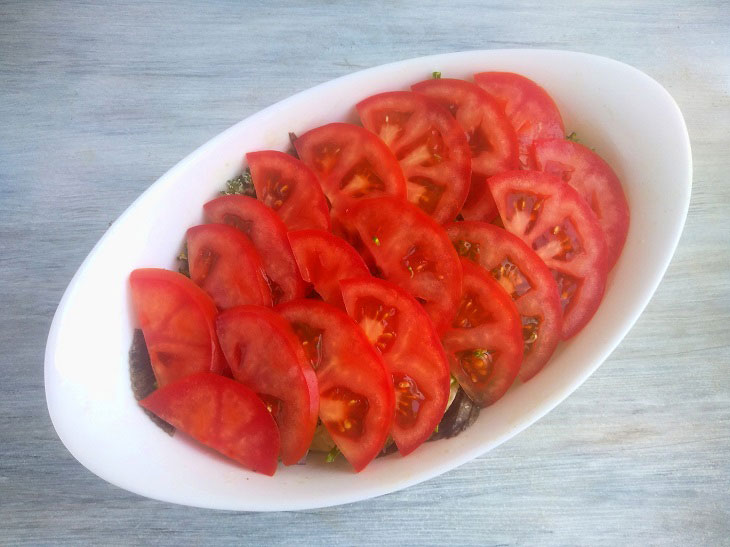 6. Pepper the top layer. Salt is not necessary.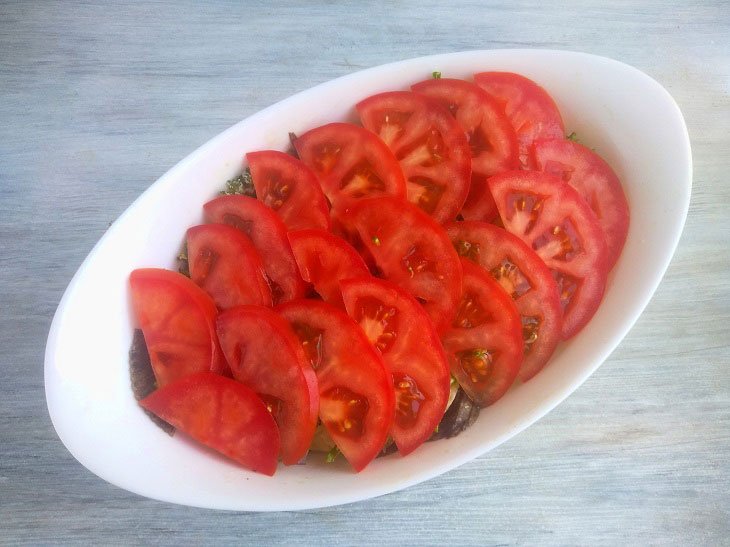 7. Bake flounder and vegetables in the oven for 35-40 minutes at 190-200 degrees.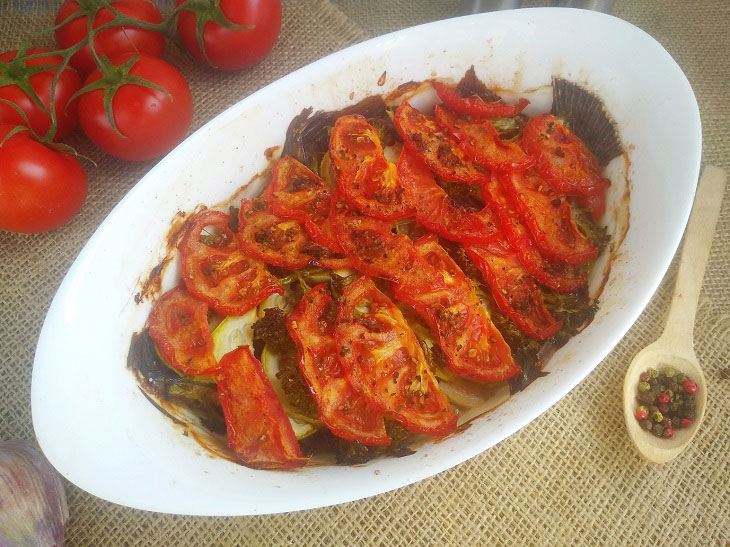 8. Put the fish with vegetables on a serving plate, garnish with fresh cucumbers and herbs.
Juicy tender flounder with the smell of aromatic herbs and vegetables looks appetizing and has an excellent taste. This recipe gives you fish and a side dish at the same time. The dish can be served hot or cold.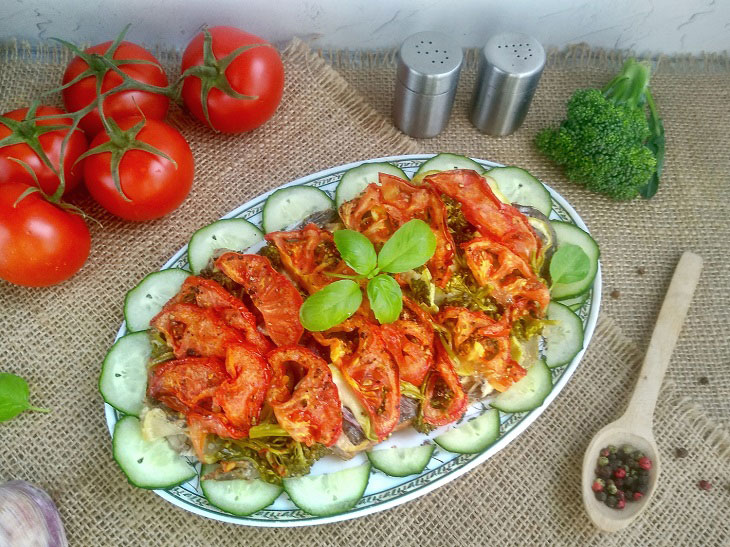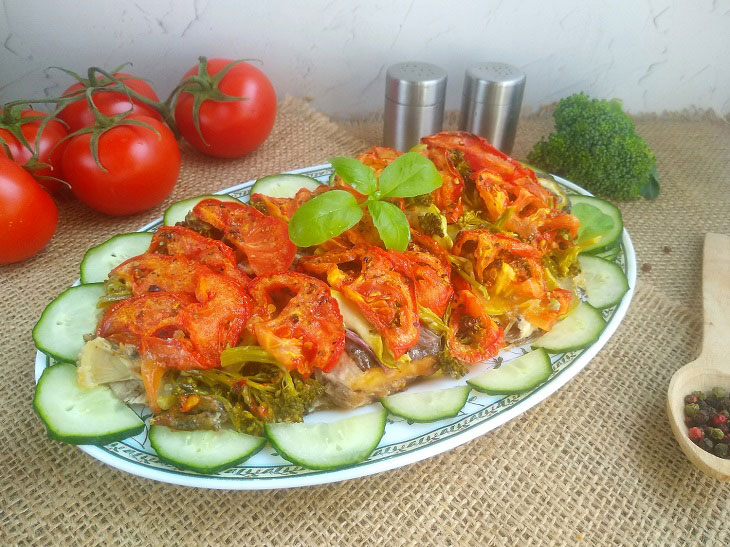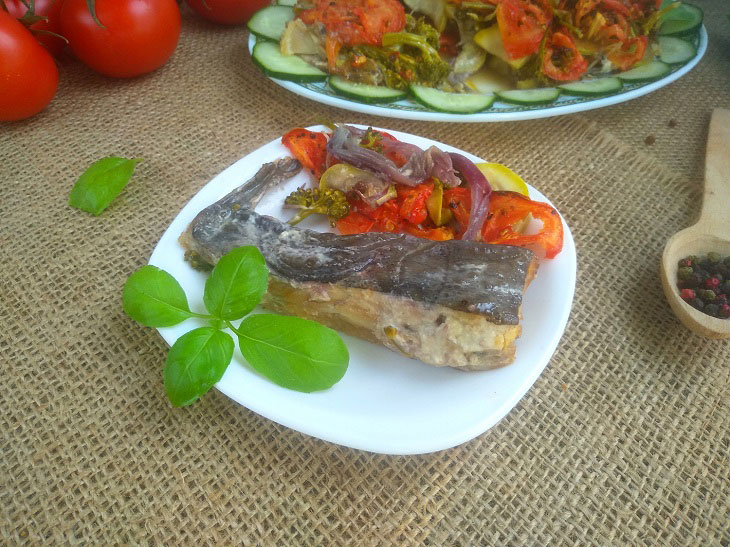 Bon appetit!