A very tasty, tender and satisfying dessert will be an excellent addition to a family meal, as well as a light snack.
Ingredients:
Persimmon – 1 pc.
Cottage cheese – 150 g.
Sour cream – 50 ml.
Sugar – to taste.
Walnuts – 2 pcs.
How to cook:
1. Let's prepare the ingredients. You need to take into account your taste preferences when choosing ingredients for dessert. You can not use sugar at all or replace it with honey if there is no allergy to the latter product. We added only half a teaspoon of sugar to the curd cream, because the persimmon was too sweet. In general, for this dessert, you need to choose well-ripe, soft and sweet fruits.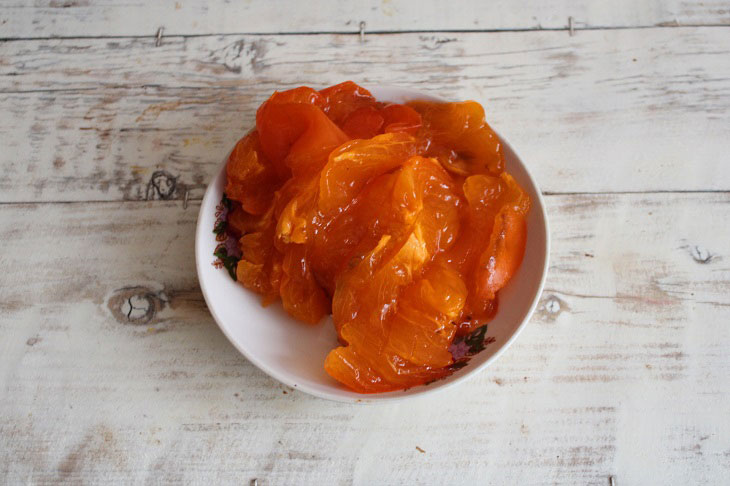 2. My persimmon, remove the bones, if desired, you can remove the skin. We got a seedless fruit, but the skin was not removed, it, together with the pulp, turned into a homogeneous mass.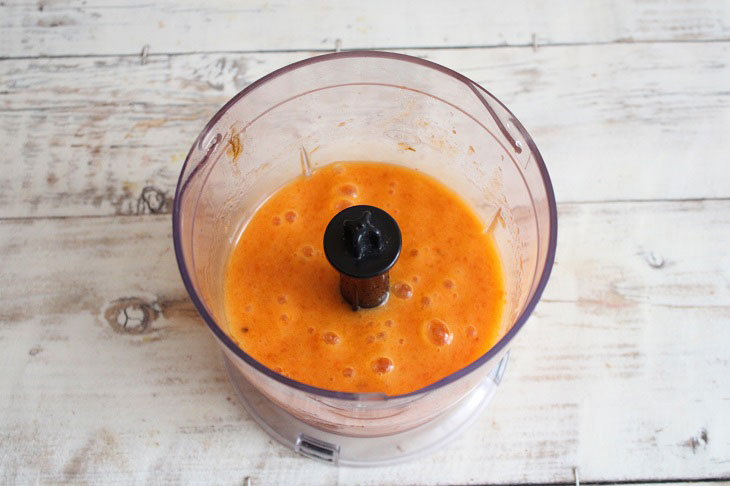 3. The blender bowl after grinding the persimmon does not need to be washed. With a blender, we also grind cottage cheese with sour cream and sugar into a curd mass.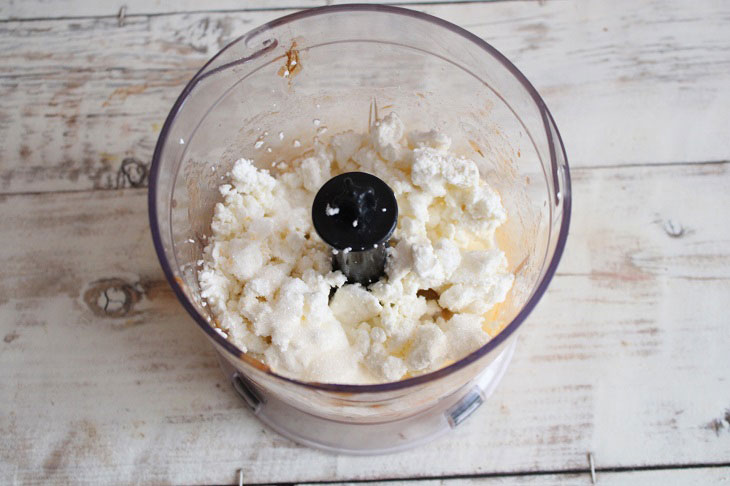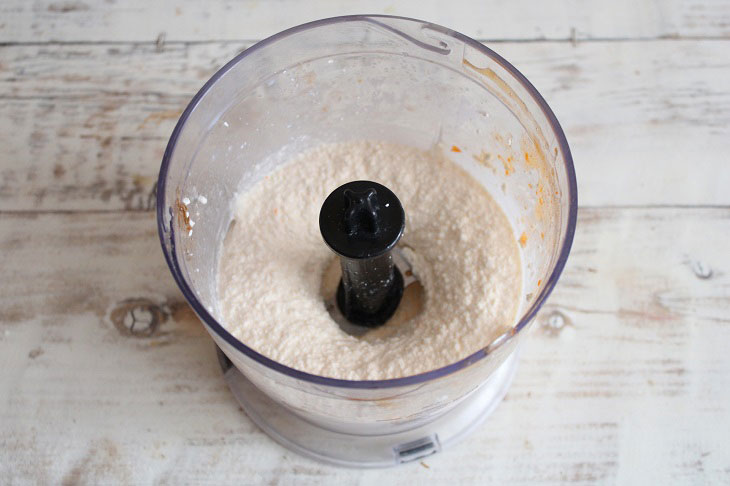 4. We free the walnuts from the shell and chop finely with a knife.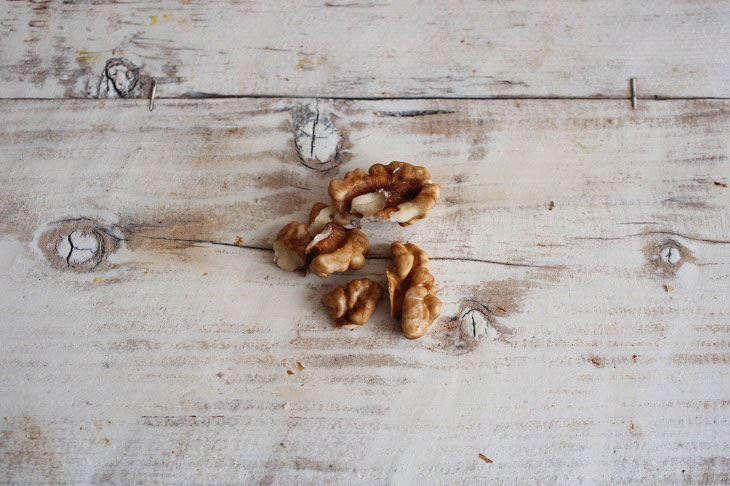 5. Put fruit puree and cottage cheese in layers in bowls. It should be borne in mind that the curd mass is much heavier than the fruit mass, so it will sink a little into the fruit layer.
Sprinkle with crushed nuts on top. Before serving, the dessert can be slightly cooled.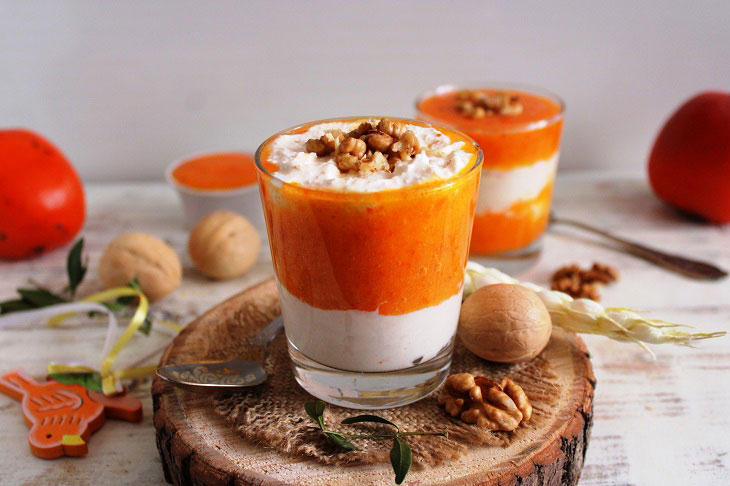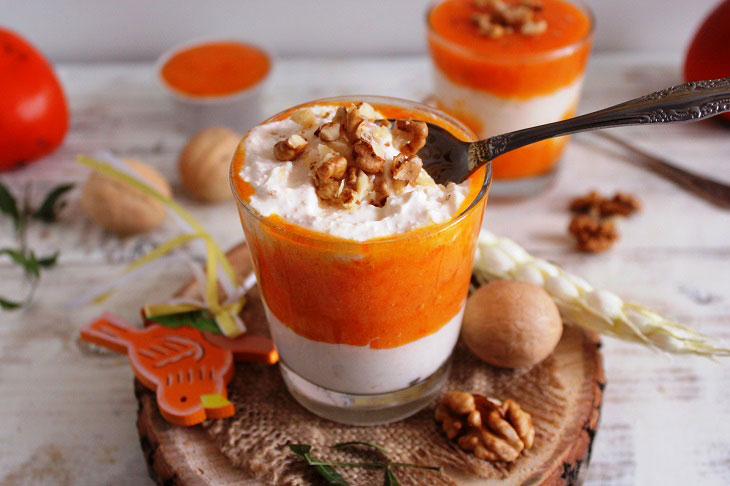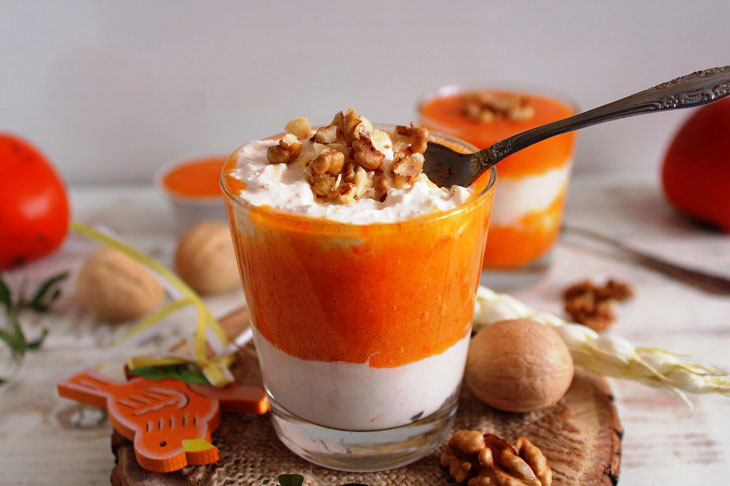 Bon appetit!