Donburi is a yummy meat that can be safely made on an ordinary weekday or cooked for some holiday. Guests will definitely appreciate such a treat, especially since it can be safely served without anything, as it comes with rice. The meat according to this recipe always turns out to be very juicy, appetizing and you can safely cook it both in advance and right before serving.
When choosing products, special attention should be paid to the expiration date of the meat, it should be odorless. By the way, you can use not only chicken fillet, but also pork, if you like it more. Turkey fillet is also suitable, it will practically not differ in taste from chicken. Beef will also be appropriate, if, of course, you eat it, but the rest of the meat is not. What to serve with Donburi? Yes, whatever you like. So you can safely prepare a salad of fresh tomatoes and cucumbers, or, for example, it can be fresh cabbage with cucumbers. And for lovers of something more exotic, some original sauce will do.
Ingredients:
Chicken fillet – 150 g.
Egg – 1 pc.
Boiled rice – 100 g.
Breadcrumbs – 2-4 tbsp. l.
Vegetable oil – 40-50 ml.
Salt, pepper – to taste.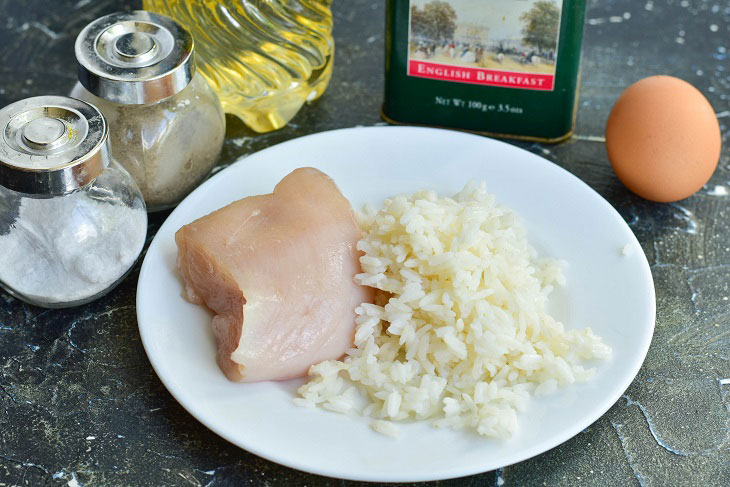 How to cook:
1. So, cut the chicken fillet, it is desirable that it be plates such as for chops. You don't need to cut the meat.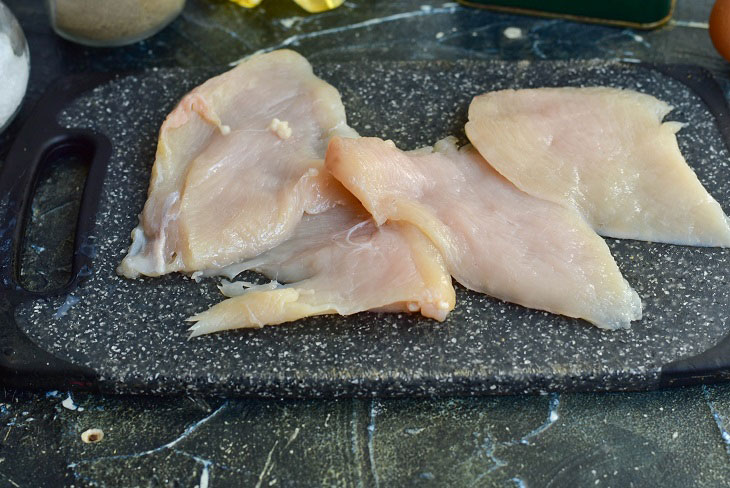 2. Now sprinkle breadcrumbs on both sides of each piece of meat. You can simply roll the meat in them, if this procedure is acceptable.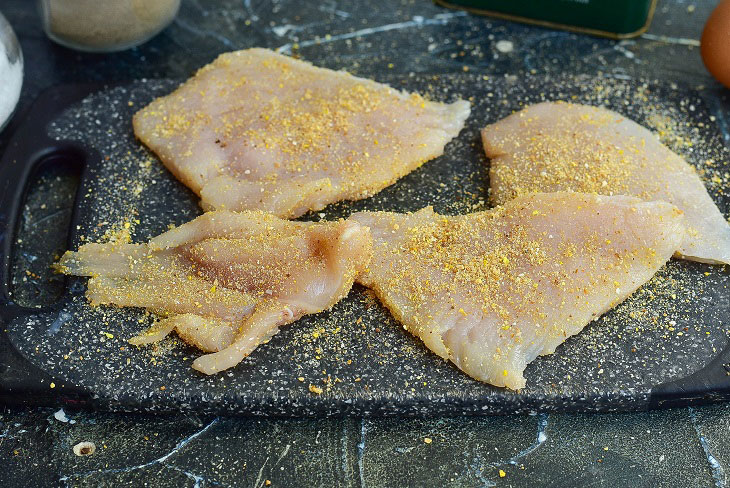 3. Put the chicken fillet in the pan, just heat the vegetable oil in advance. By the way, you can safely use lard instead.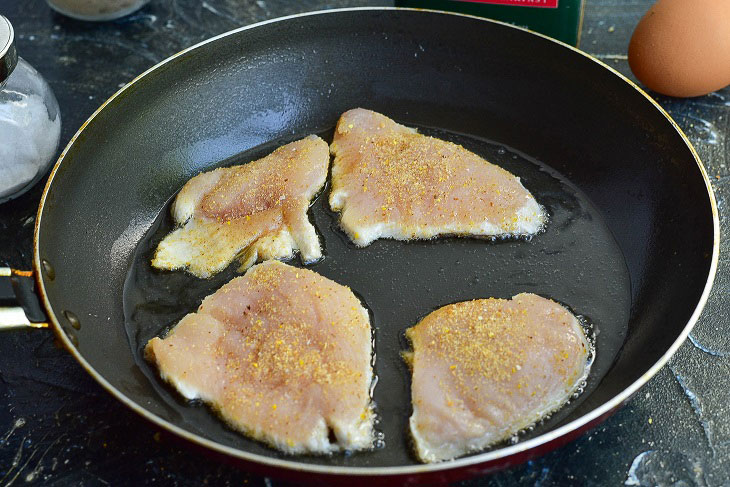 4. Add salt and pepper to taste.
If you want, then feel free to take also those spices that you like. You may want to add those that are quite spicy.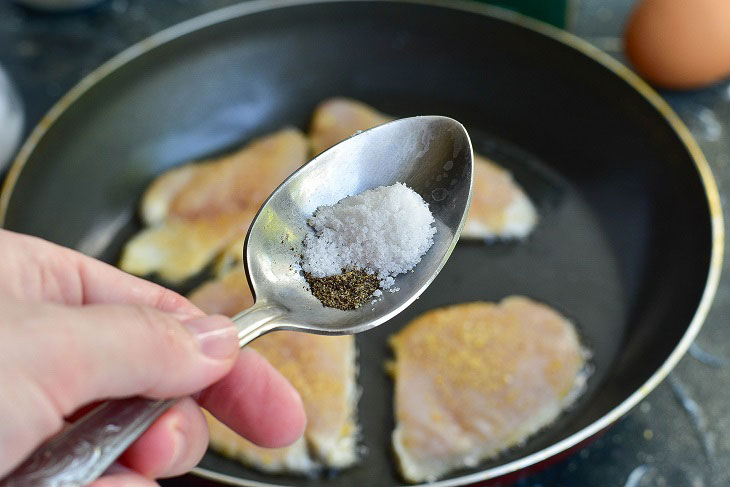 5. In a separate bowl, beat the egg with a fork.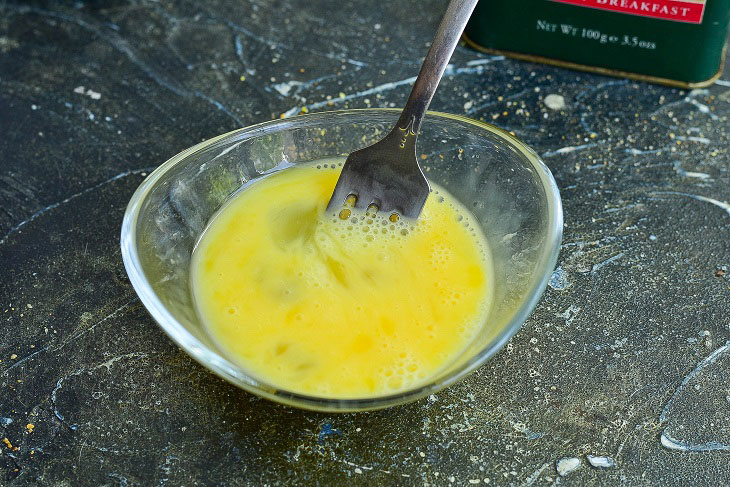 6. When the meat is fried on one side and turned over to the other, pour the egg mass into the pan.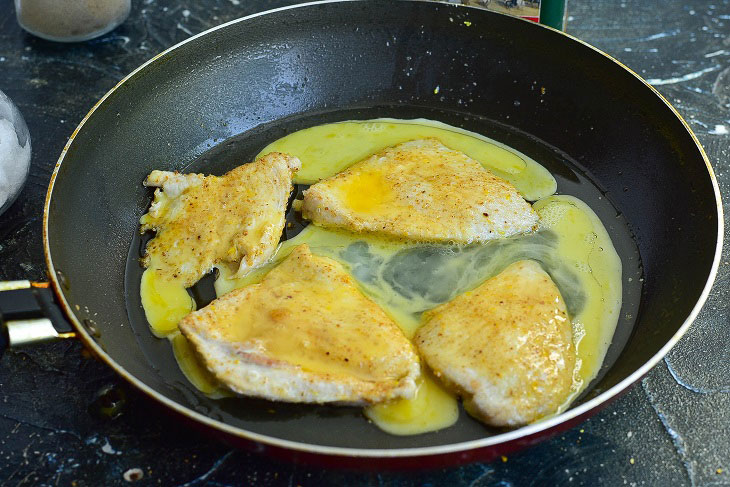 7. Add some salt.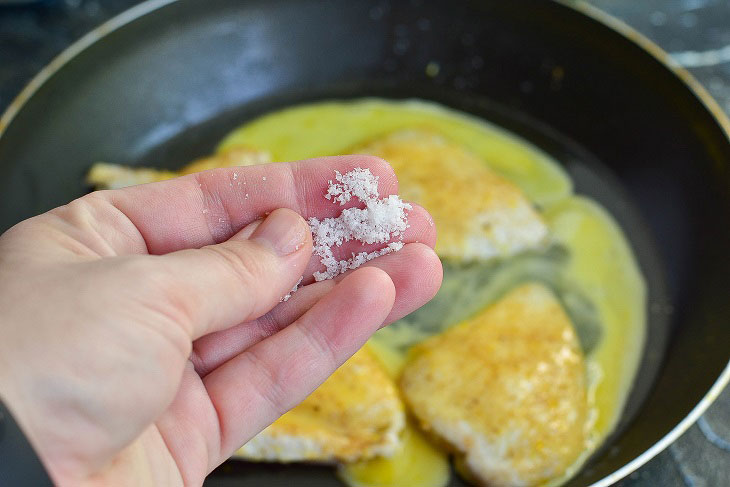 8. Now cook the dish until the egg is well fried. Put boiled rice in a bowl on the bottom, and on top of it Donburi from chicken fillet and eggs.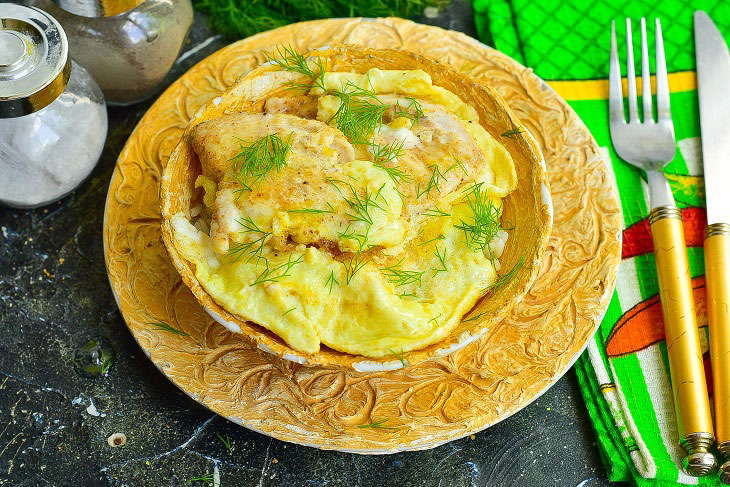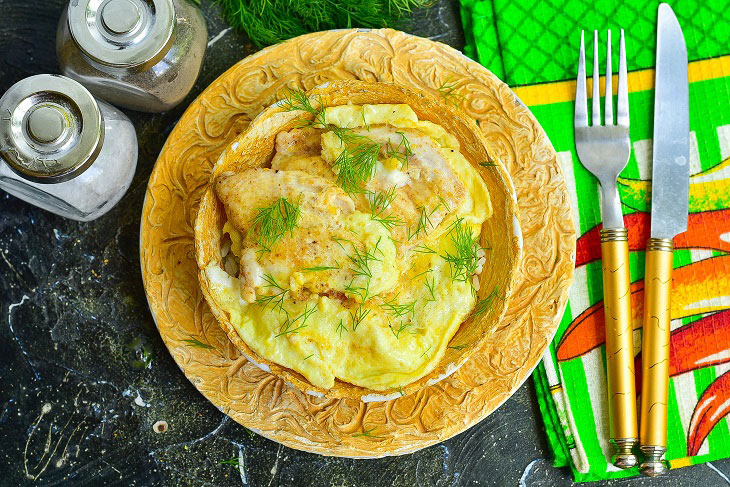 Bon appetit!