A casserole made from ready-made buckwheat porridge turns out to be very tasty. For its preparation, you can buy any meat. In this recipe, chicken was used, however, you can safely opt for beef or pork. It is better that the meat was boneless, well, or in extreme cases, just cut the flesh from it.
It is best to serve the finished casserole hot to the table. Preservation or any vegetable salads from fresh vegetables are suitable as additions.
Ingredients:
Buckwheat – 1 tbsp.
Chicken fillet – 1 pc. (by weight approximately 350 g).
Onion – 0.5 pcs.
Carrot – 1 pc.
Salt – to taste.
Ground black pepper – to taste.
Vegetable oil – 1-2 tbsp. l.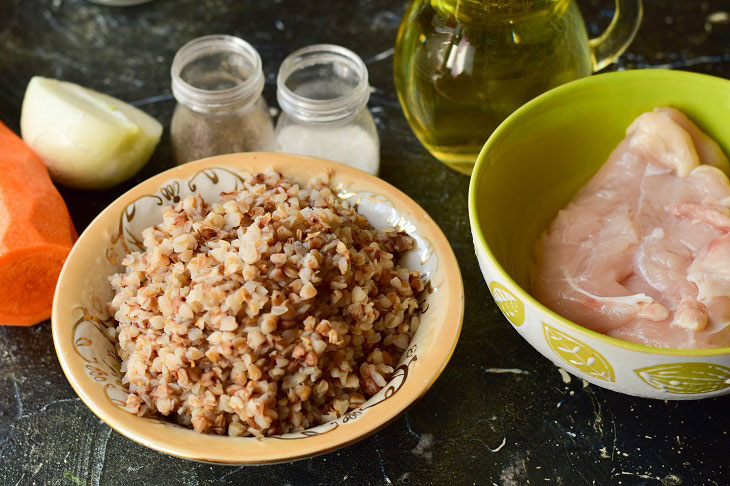 How to cook:
1. Wash buckwheat well, fill it with water. Now send the cereal in a saucepan to the fire. When the water boils, add 0.5 teaspoon of salt and cook the buckwheat until fully cooked. In time, this procedure will take at least 30-40 minutes. You can use a multi-cooker-pressure cooker for cooking cereals, in which case the buckwheat will be ready in 15-20 minutes.
Put half of the finished porridge in a baking dish, which is greased with vegetable oil.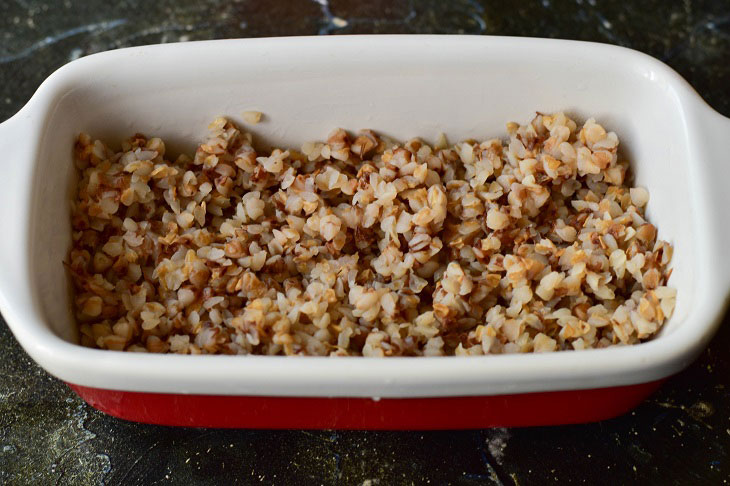 2. Chop the onions and carrots in a convenient way and fry the vegetables in a pan until soft. Lay the vegetables on top of the buckwheat.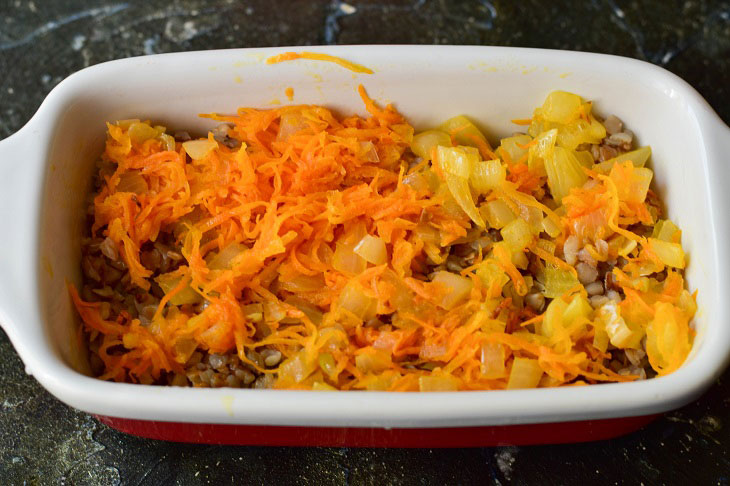 3. Now twist the chicken fillet or the meat on which you have chosen in a meat grinder. Fry the meat in a pan (it should just change color), pouring a little vegetable oil into it. Spread the minced meat on top of the roasted vegetables.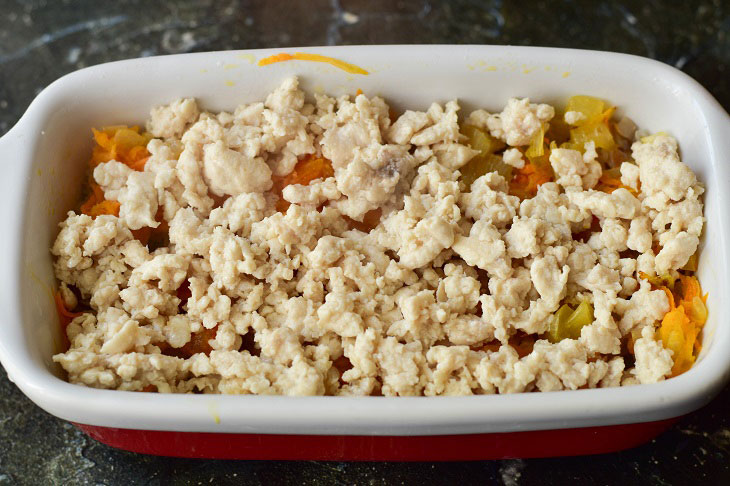 4. Now put the remaining buckwheat on top of the meat.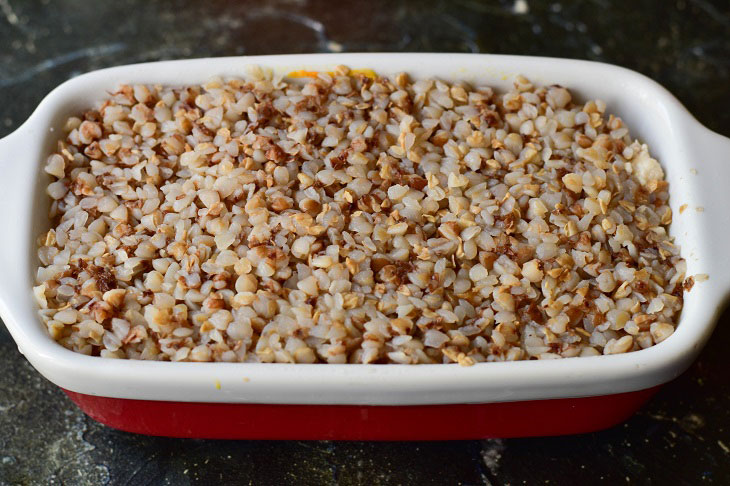 5. Send the casserole to the oven preheated to 190 degrees for 40 minutes. After 15-20 minutes, you can cover the top with foil.
Serve the casserole from the finished buckwheat porridge immediately to the table. You can top it with sour cream or mayonnaise and sprinkle with chopped herbs.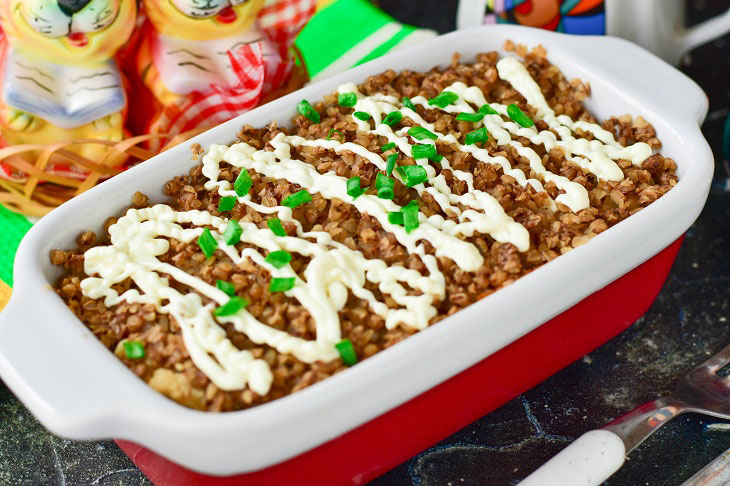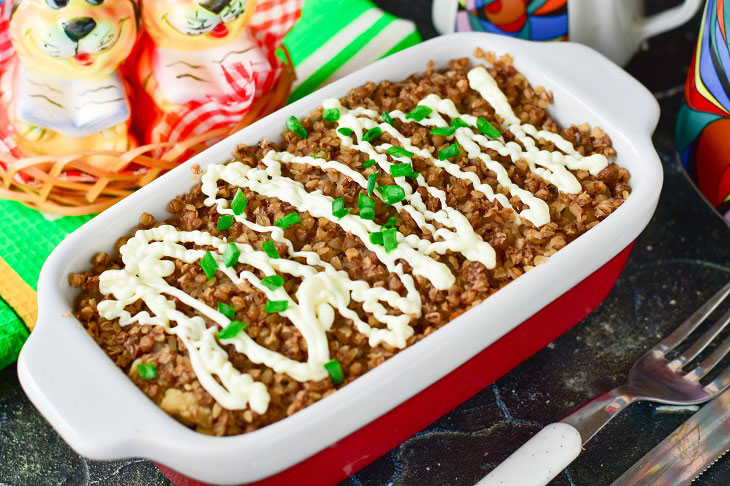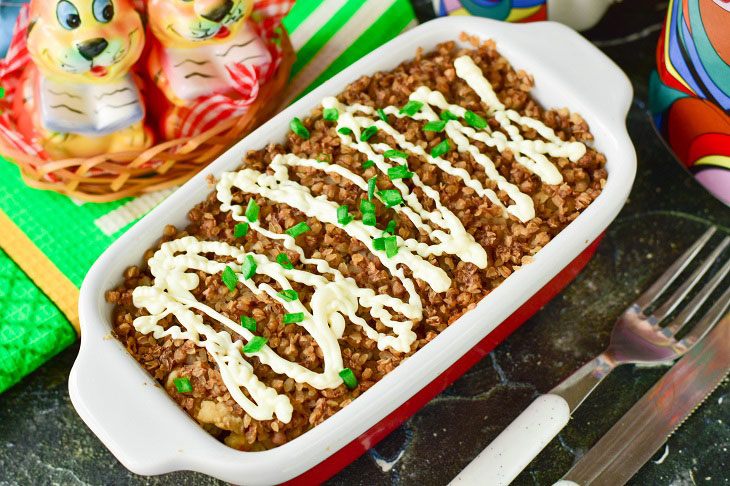 Enjoy your meal!