Royal potatoes with chicken fillet should be cooked for dinner or for the arrival of guests. It is prepared simply, but it turns out to be excellent and quite satisfying in taste.
When choosing products, it is worth buying chicken fillet as meat. If it is not on sale, then take the turkey. Hard cheese should not be a cheese product, since it does not melt in the oven, and it does not taste very good either. It is best to bake potatoes in a ceramic form. If this is not available, then you can use an ordinary baking sheet, only in this case, the dish on the table will have to be served in portioned plates. It is better to buy potatoes that are yellow in color inside. The most common onion will do, but if you like purple more, then you can take it.
It is advisable to serve ready-made potatoes to the table immediately after they are cooked. To it, you can safely make a salad of those fresh vegetables that you love the most. But, you can just cut the vegetables and not make any salad out of them, but serve them on a flat dish.
Ingredients:
Potatoes – 4-5 pcs.
Onion – 1 pc.
Chicken fillet – 300-400 g.
Hard cheese – to taste.
Salt, pepper – to taste.
Mayonnaise – 1-2 tbsp. l.
Vegetable oil – 1 tbsp. l.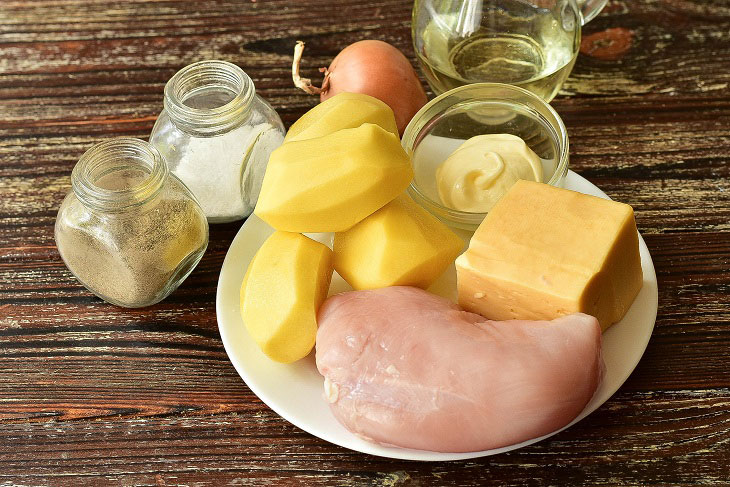 How to cook:
1. Cut the chicken fillet into small pieces. Put it in the form right away.
2. Salt and pepper the meat, you can still mix it well so that the spices are evenly distributed.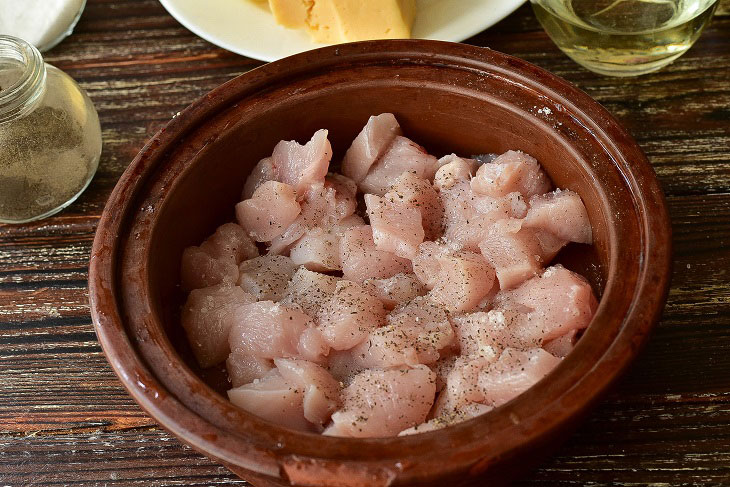 3. Cut the onion into rings or half rings.
This procedure depends on what size it is, if it is too large, then you need to cut it into half rings, if it is small, you can also cut it into rings.
Lay it on top of the chicken pieces.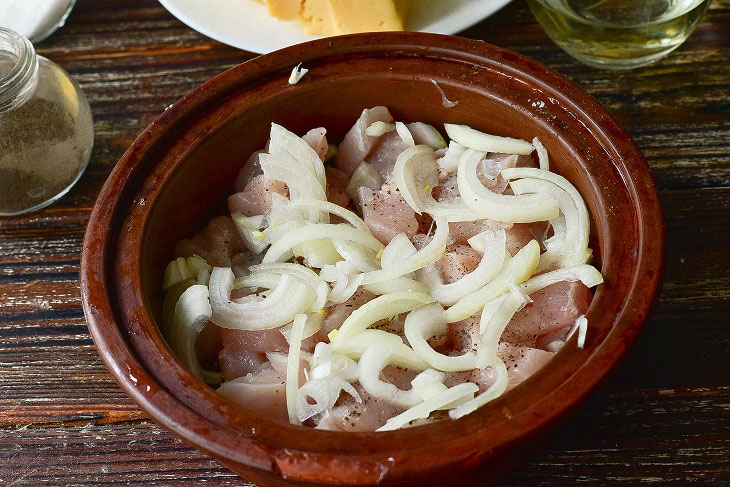 4. Cut the potatoes however you like. Put it on the bow. Salt, pepper and stir very gently.
In general, you can put the chopped potatoes in a bowl, salt, pepper, mix, and then put them in a baking dish.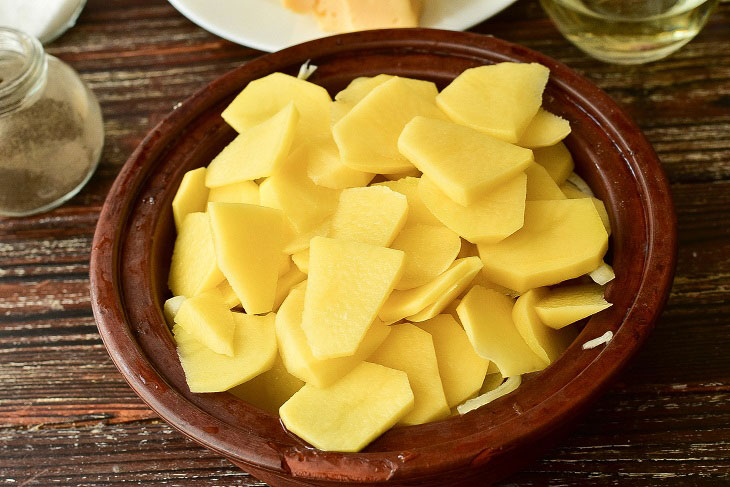 5. Pour in vegetable oil. You can safely replace it with olive or cream. If there is none at home, then use lard.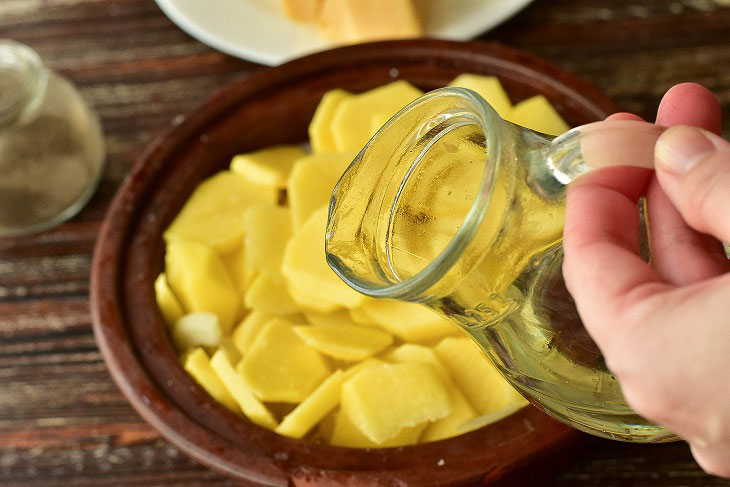 6. Lubricate the potatoes with mayonnaise. You can replace this sauce with sour cream if you like.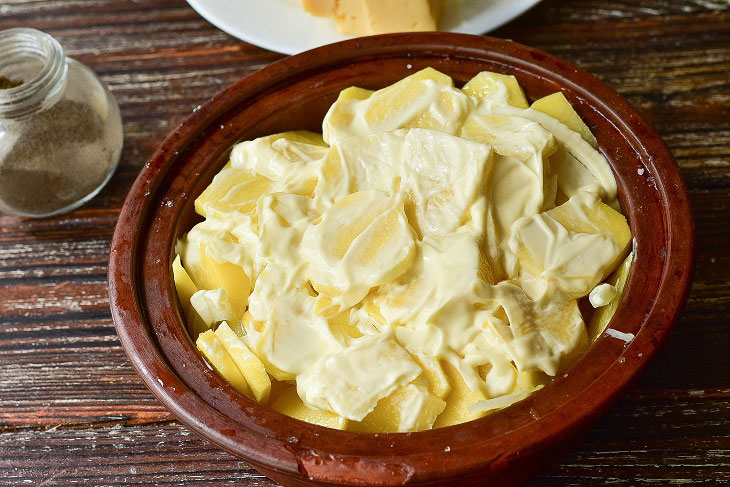 7. Send the form to the oven preheated to 190 degrees for 60 minutes. You can cover it with a lid or foil on top so that nothing burns when cooking.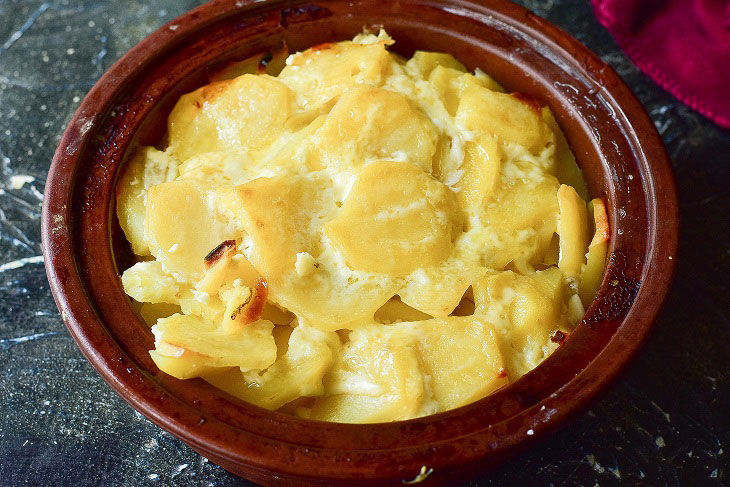 8. Grate the cheese, put it on the potatoes, wait until it melts. If this does not happen, then you can send the form to the turned off oven for literally a minute.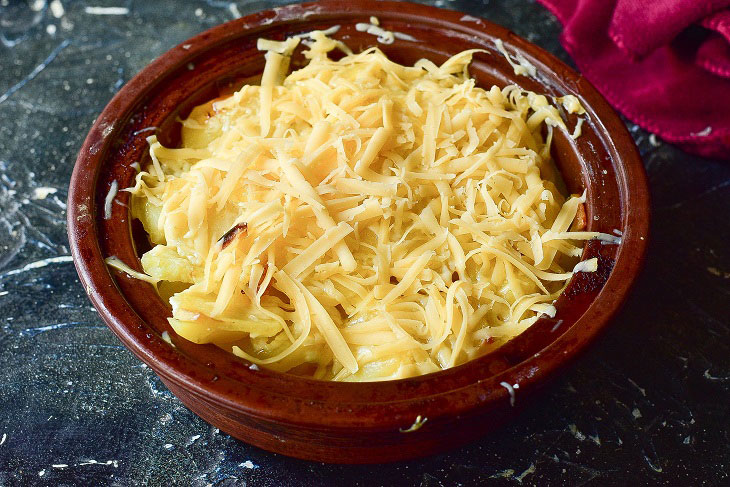 Here is such an appetizing and original royal potato with chicken fillet!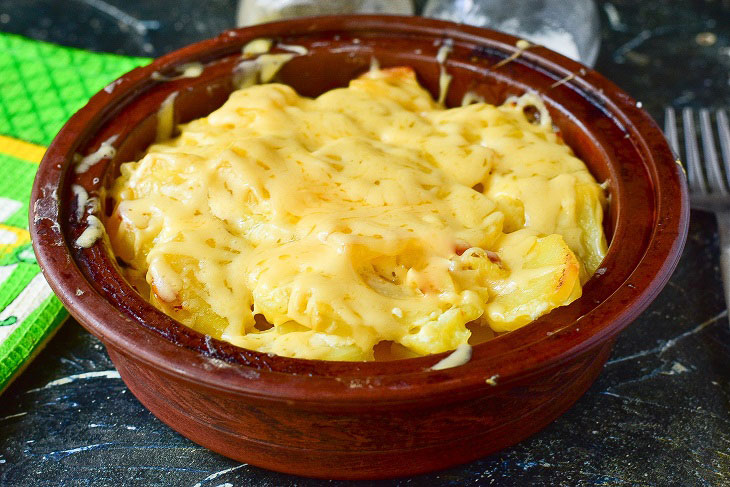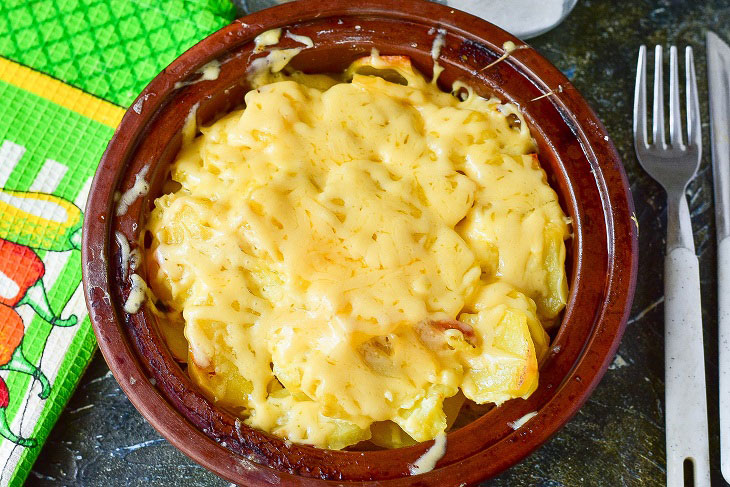 Bon appetit!