Easter cake with raisins can be prepared for Easter. It turns out it is always soft, airy and very tasty. The recipe is not too difficult, since the dough does not need to be sewn up by hand for a long time. Also, if you have a bread machine, you can safely entrust this procedure to her. In this recipe, it is kneaded by hand.
It is best to bake Easter cakes in metal molds, since in paper ones it is difficult to ensure that they are not too fried from below. You can decorate ready-made Easter cakes with the icing that you like best. In this recipe, protein glaze was taken. If you don't want to bother with its preparation, you can simply melt a bar of white chocolate. As a decoration, any brightly colored powder is suitable.
Ingredients:
Milk – 0.5 tbsp.
Butter – 50 g.
Egg – 1 pc.
Sugar – 1.5-2 tbsp. l.
Salt – a pinch.
Yeast – 1 tsp
Flour – 300 g.
Raisins – to taste.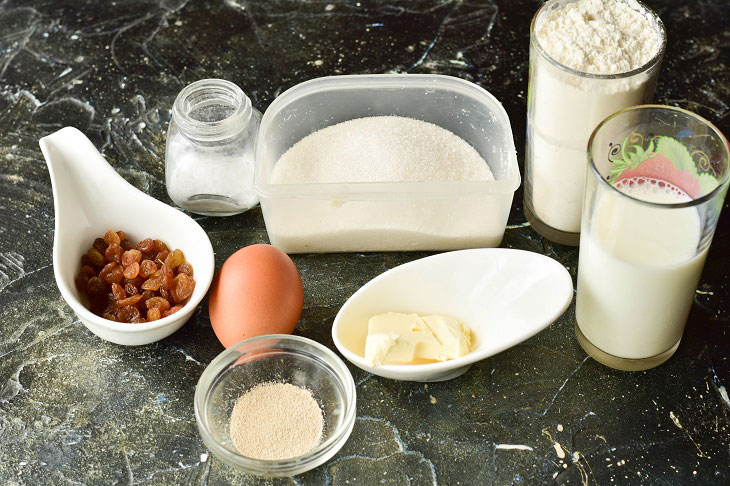 How to cook:
1. Pour the specified amount of milk into the bucket.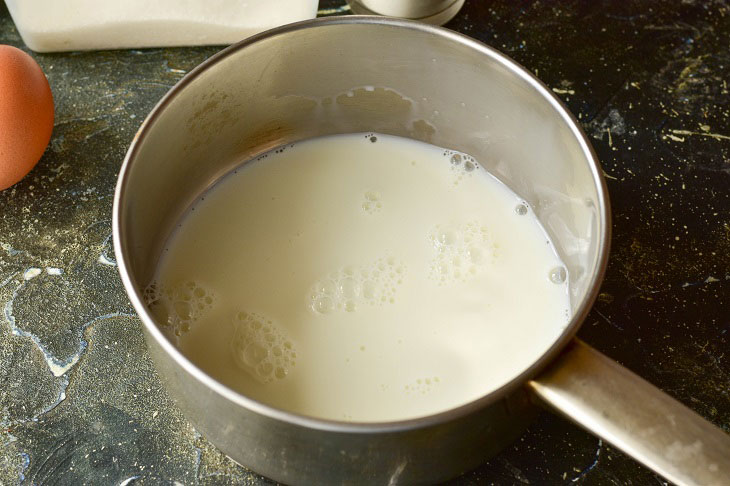 2. Now lay out a piece of butter.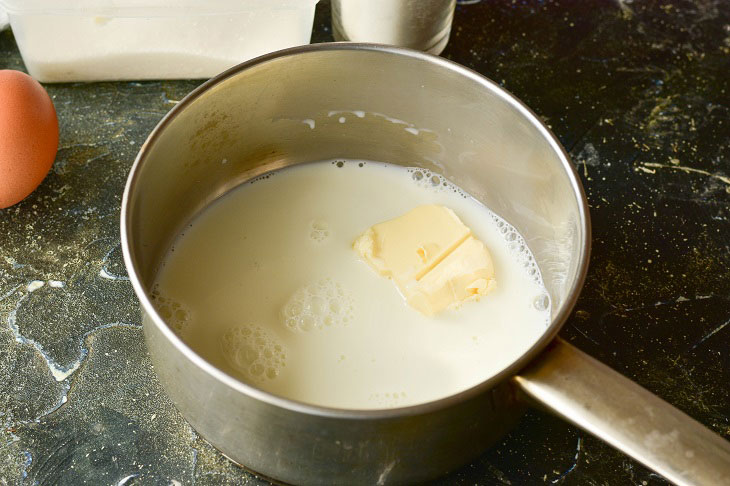 3. Heat everything over the fire until the oil melts. Add salt and sugar. Stir.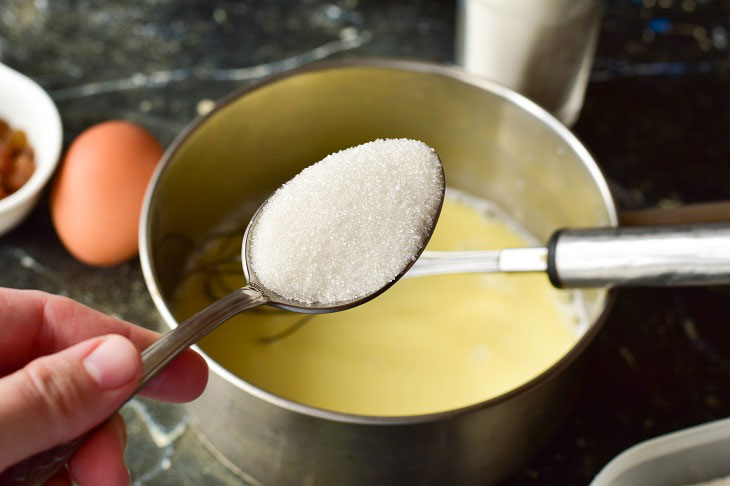 4. Crack in the chicken egg. Stir. It is more convenient to do this procedure with a kitchen whisk.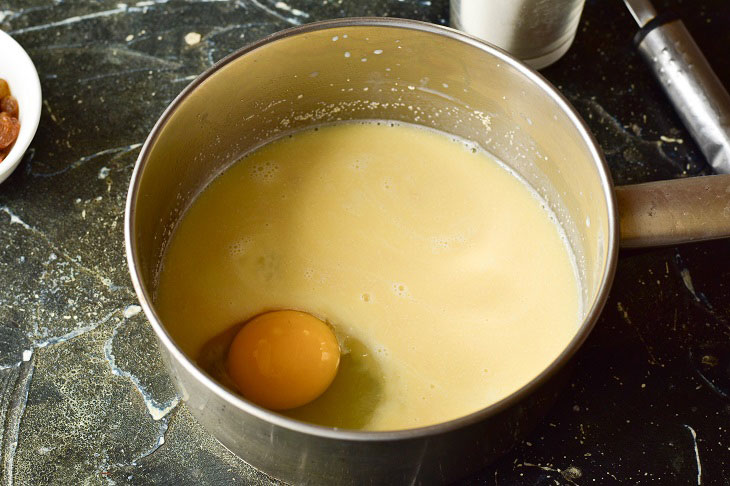 5. Now add dry yeast to the warm milk-cream mass.
If you are used to using fresh wet yeast, then you can stop the choice on them, only their expiration date and freshness are important.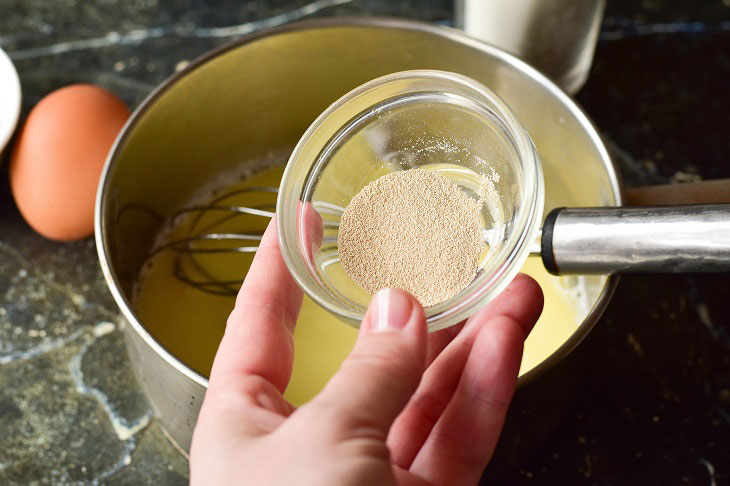 6. Pour the flour in parts. It must be of the highest quality.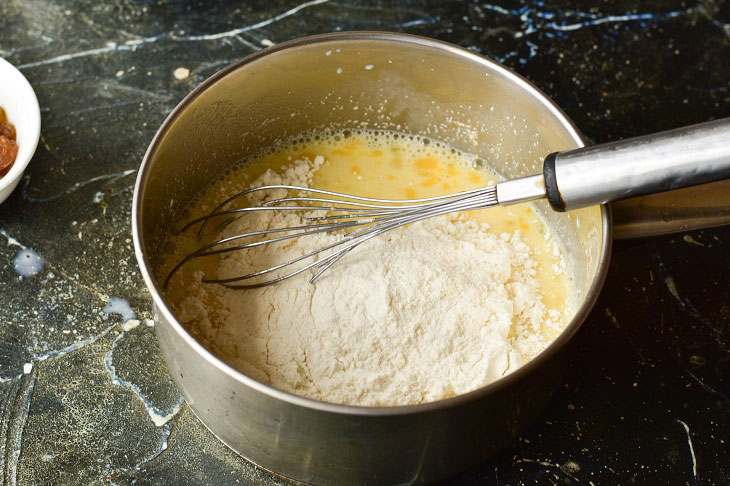 7. Knead the dough with your hands. Follow this procedure the way you are used to.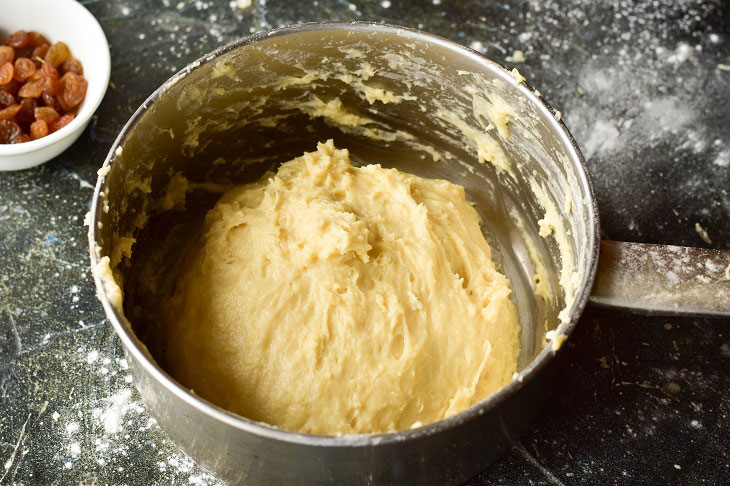 8. Leave it for an hour in a warm place. It is better to preheat the oven a little in advance, and then send the dough into it, turning it off.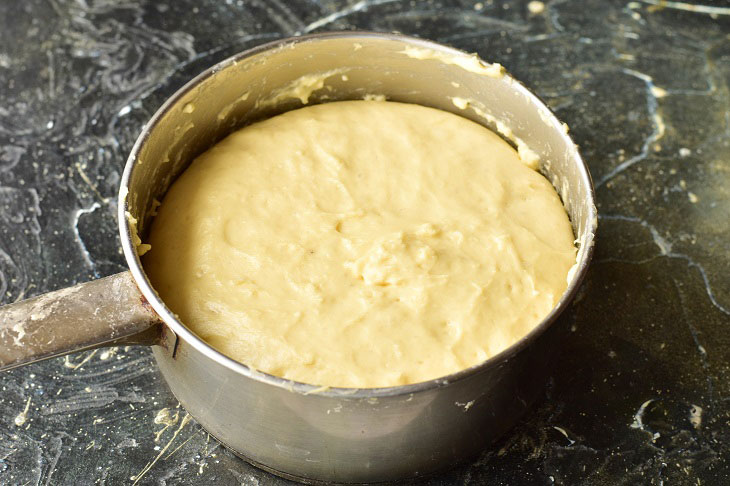 9. When the dough has risen, add the raisins. Mix well.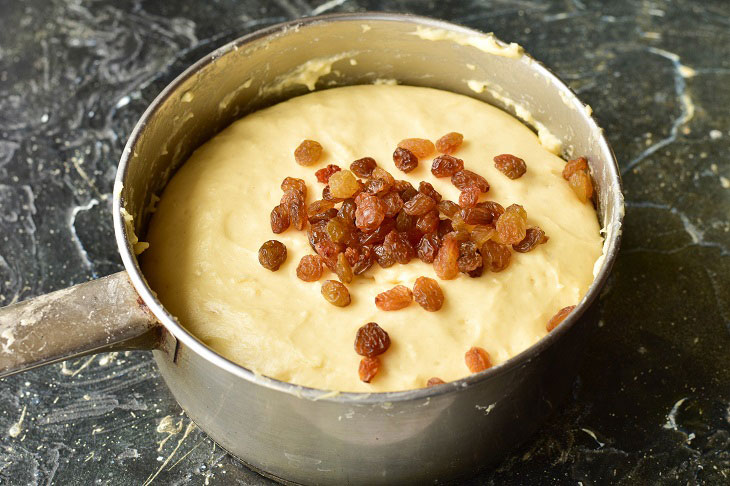 10. Now spread the dough into the forms in which you plan to bake Easter cakes. Leave them for 20 minutes, covered with a towel on top.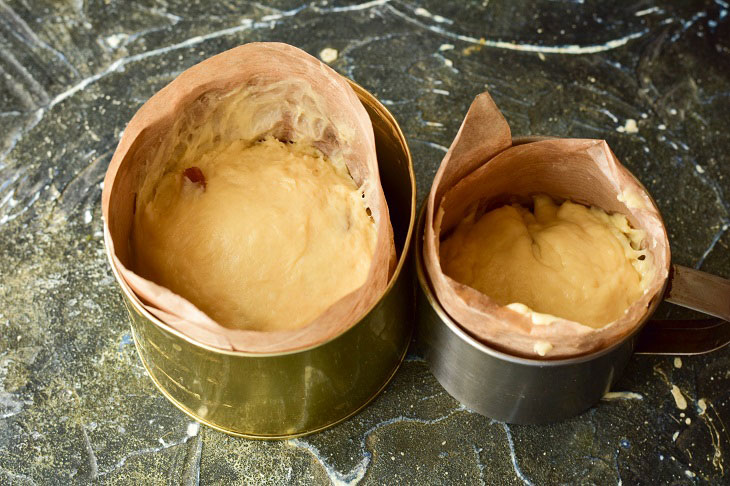 11. Then send the Easter cakes to the oven preheated to 190 degrees for 25-30 minutes.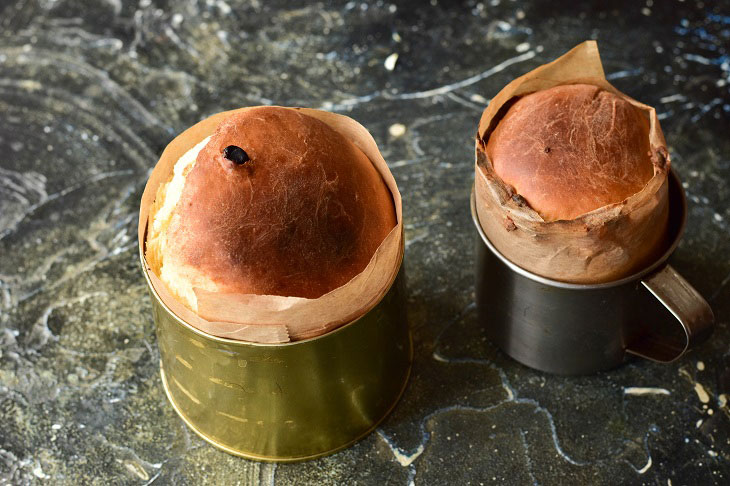 12. Lubricate the finished cooled cakes with any glaze.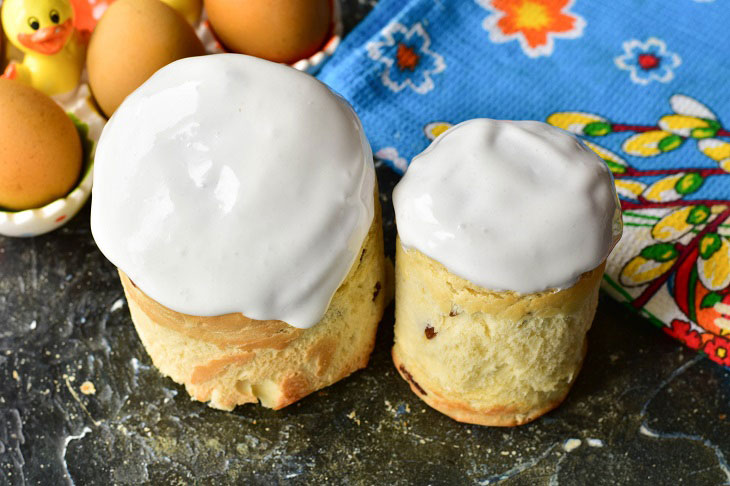 13. Finish off by decorating the cookies however you like. The easiest and fastest option is confectionery colored topping.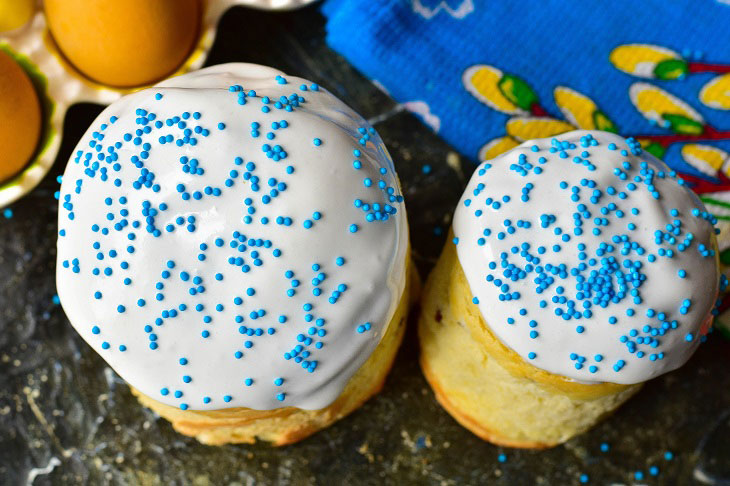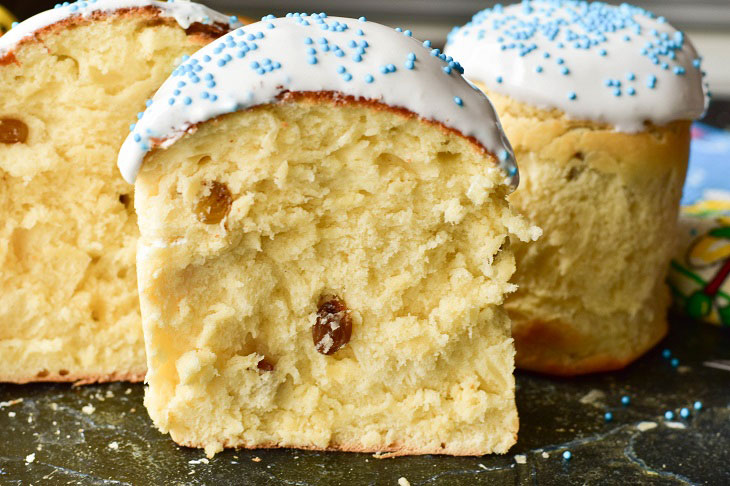 Enjoy your meal!