Bagels cookies are a universal pastry that is not ashamed to be served on the festive table. And by combining toppings, you can make countless variations of these delicious cookies. Try Raffaello bagels with coconut filling and unusual taste.
For the dough you will need a mixture of coconut and wheat flour. Coconut flour can be purchased at organic food stores or ground coconut flakes in a coffee grinder. Butter can be replaced with a coconut analogue, and sugar with honey or organic syrup. The filling is prepared according to the principle of custard with coconut flakes. You can use colored coconut if you like. Coconut milk is ideal for the filling, which can be replaced with cow's milk or 10% cream.
Ingredients:
Yogurt – 80 ml.
Coconut flour – 50 g.
Butter – 50 g.
Egg (yolk) – 1 pc.
Flour – 210 g.
Vanillin – 1 g.
Sugar – 30 g.
Baking powder – 10 g.
For cream:
Egg (yolk) – 1 pc.
Starch – 40 g.
Milk – 200 ml.
Sugar – 60 g.
Coconut flakes – 40 g.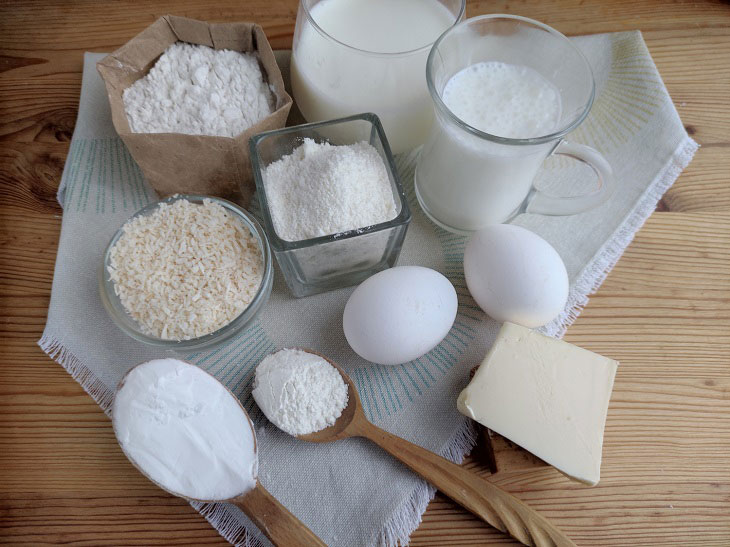 How to cook:
1. Prepare cream. Mix egg yolk, sugar and starch.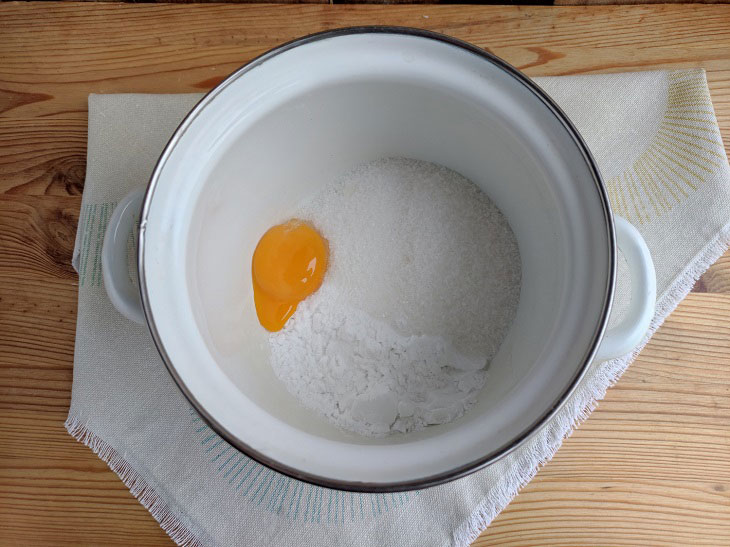 2. Pour milk in parts, beat the mass lightly with a whisk.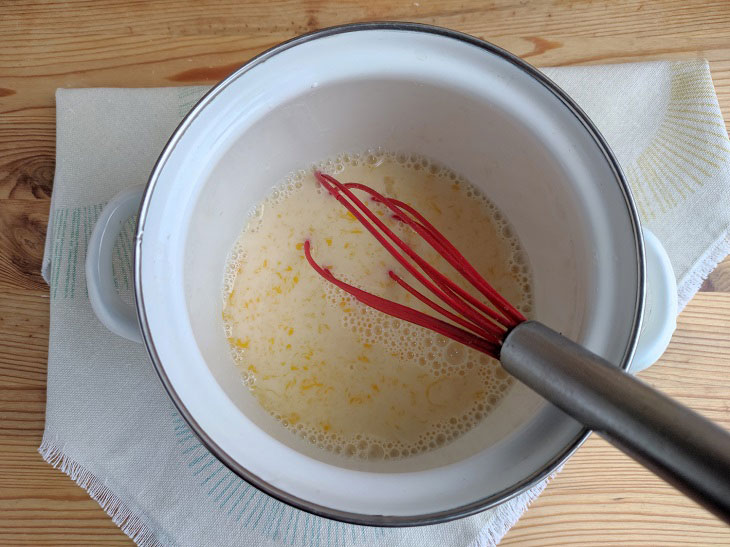 3. Put the pan on the fire with a divider. Bring the mixture to a boil with constant stirring. The cream should be thick. Add coconut flakes, stir. Tighten the filling with a film in contact and cool.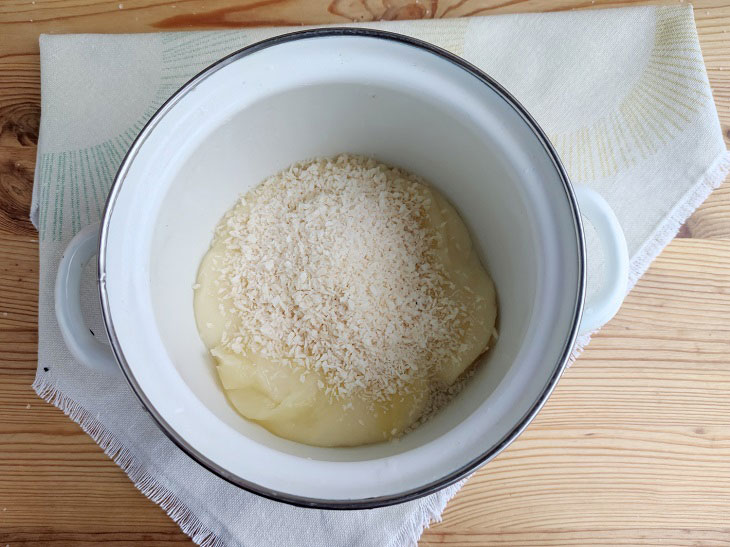 4. Prepare dough. Put warm butter in a bowl, add sugar and yolk.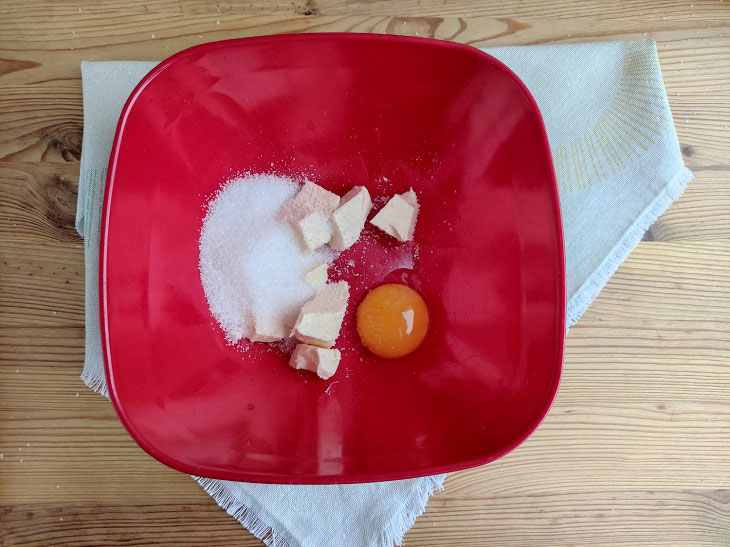 5. Pour in the yogurt and beat with a whisk.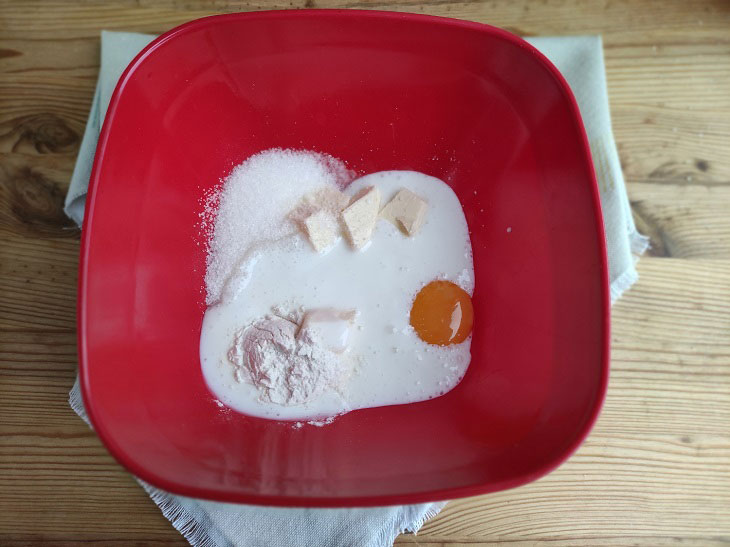 6. Add salt, baking powder and coconut and wheat flour. Knead the dough. Put it in a food bag and chill in the refrigerator for half an hour.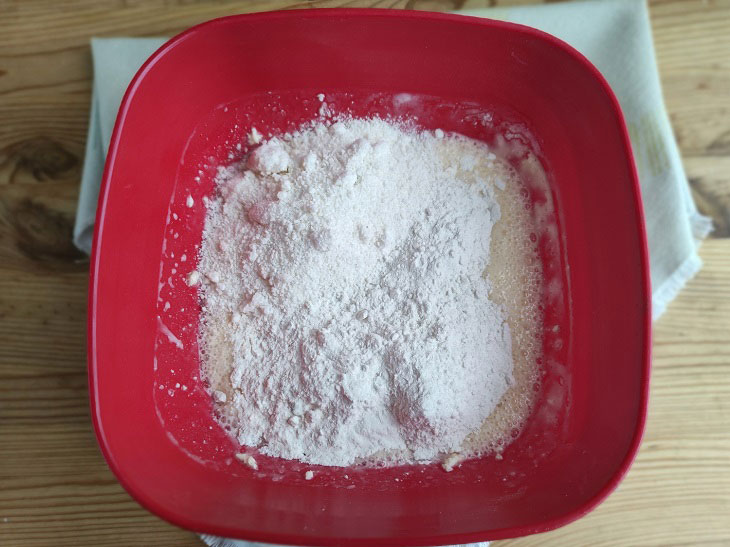 7. Make a circle with a thickness of 2-3 mm from the dough. Cut into 4 pieces with a knife. Each part is divided into three sections.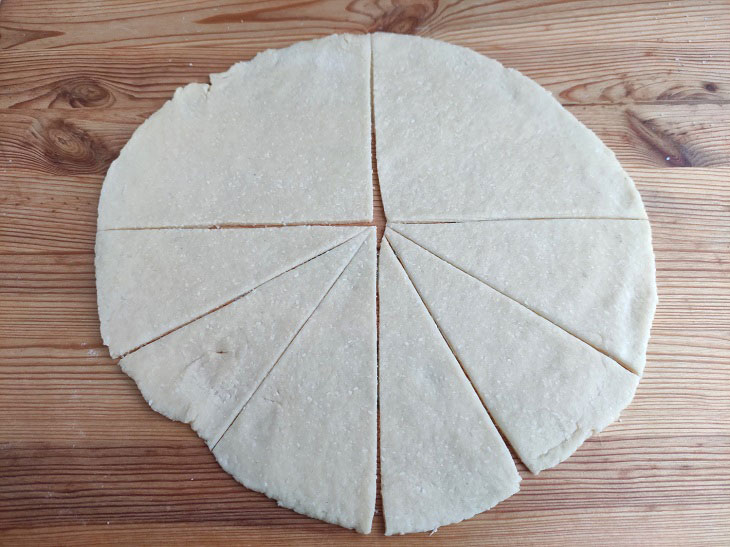 8. Put one teaspoon of filling on the widest part of the sector.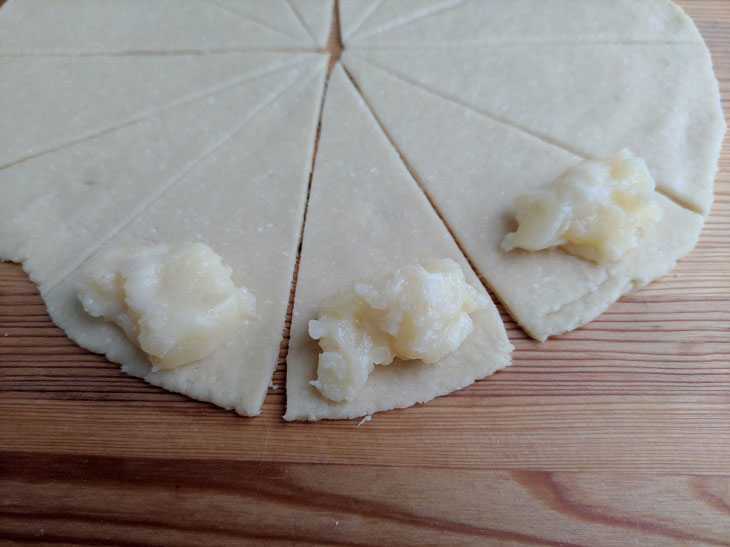 9. Roll up the bagel.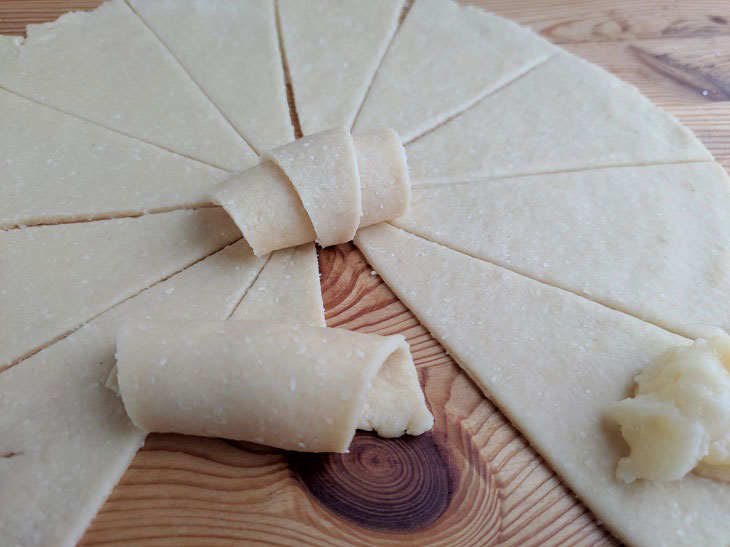 10. Line a baking sheet with a non-stick mat. Transfer the rolls to a baking mat and cook in the oven for 25 minutes at 200°.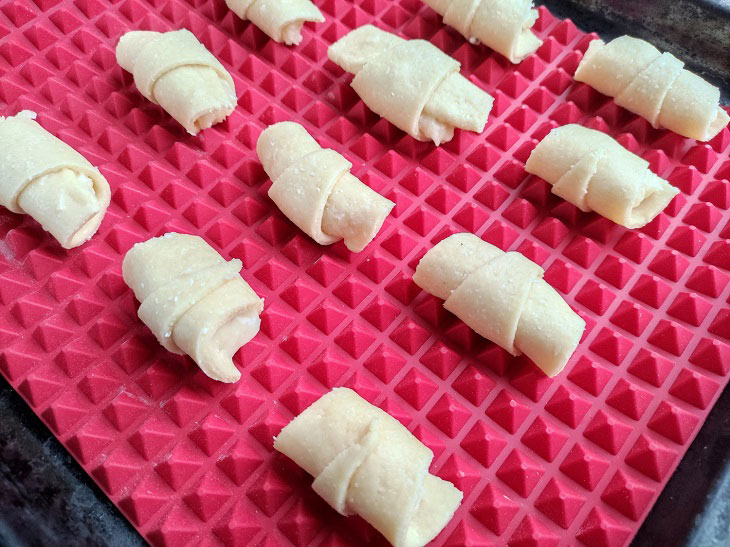 11. Transfer the finished products to a serving plate, sprinkle with powdered sugar or dried coconut milk.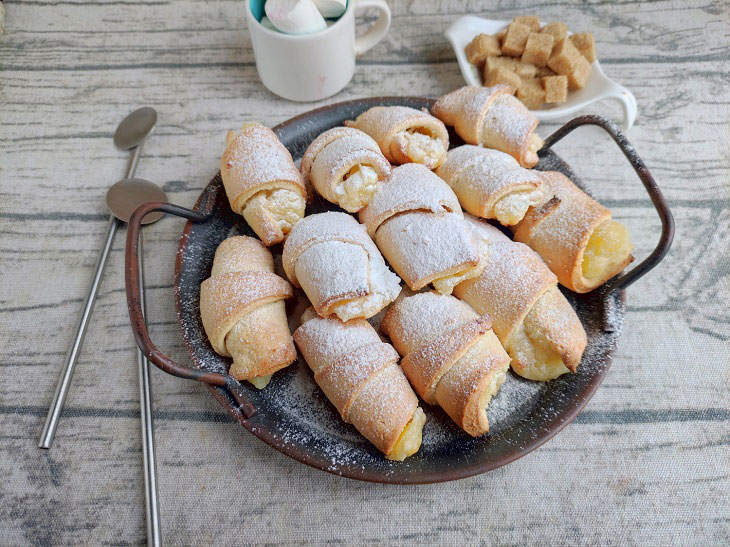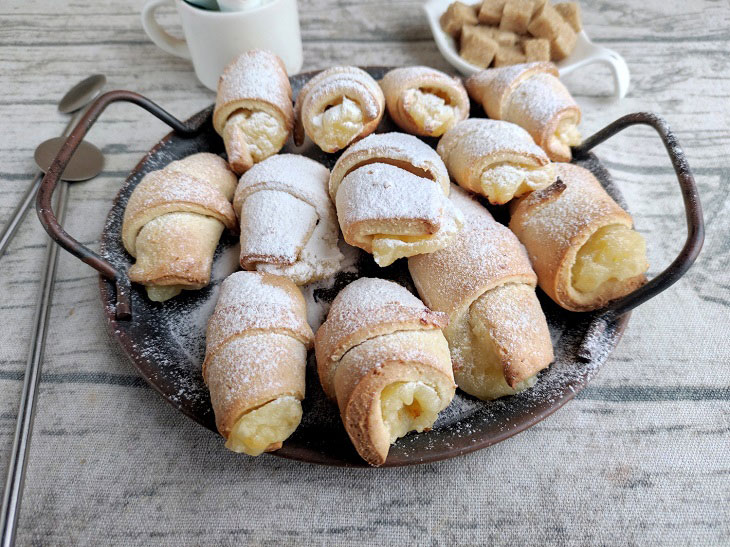 Bon appetit!