Eggplant and cucumber salad for the winter is a great option for a delicious, mild preparation that can be prepared at home without much effort. In this salad, eggplant goes well with cucumbers, sweet peppers and onions. Vegetables stewed in tomato puree turn out tender and soft, and all because they are cut into large pieces, and therefore do not turn into solid vegetable puree, as in some salads.
Ingredients:
Cucumbers – 350 g.
Eggplant – 700 g.
Tomatoes – 700 g.
Onion – 150 g.
Sweet pepper – 350 g.
9% vinegar – 35 ml.
Vegetable oil – 100 ml.
Salt – 0.5 tbsp. l.
Sugar – 45 g.
How to cook:
1. First of all, prepare tomato puree for the salad, to prepare it, wash the tomatoes, cut the stalk from them, cut them in half or into quarters and grind with a blender until a homogeneous tomato puree is formed (if there is no blender, you can use a meat grinder).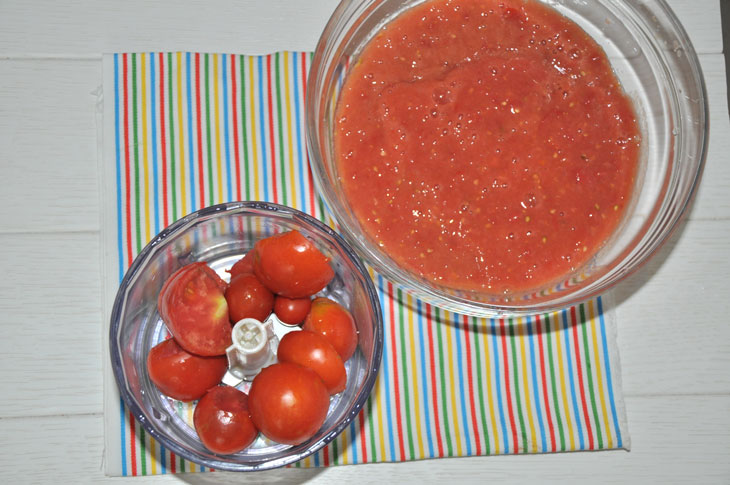 2. Wash the eggplant and cut into large pieces, put in a deep bowl or basin, add a little salt, mix and leave it for a while so that they let the juice flow.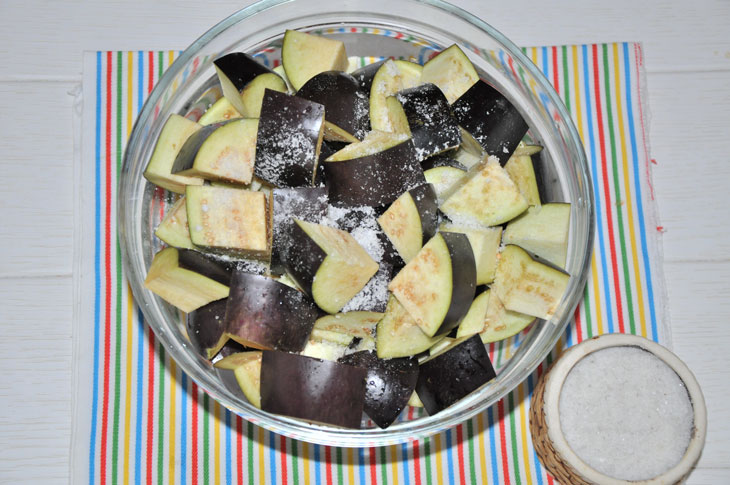 3. Then prepare the rest of the necessary vegetables for the salad. Cut the peeled and washed onion into medium half rings.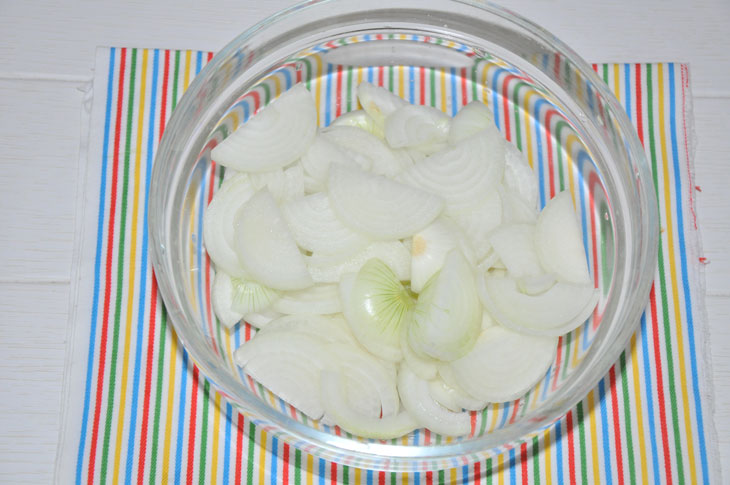 4. Pour the finished tomato puree into a large saucepan, add chopped onion to it, boil from the moment the tomato boils for 5 minutes under an open lid.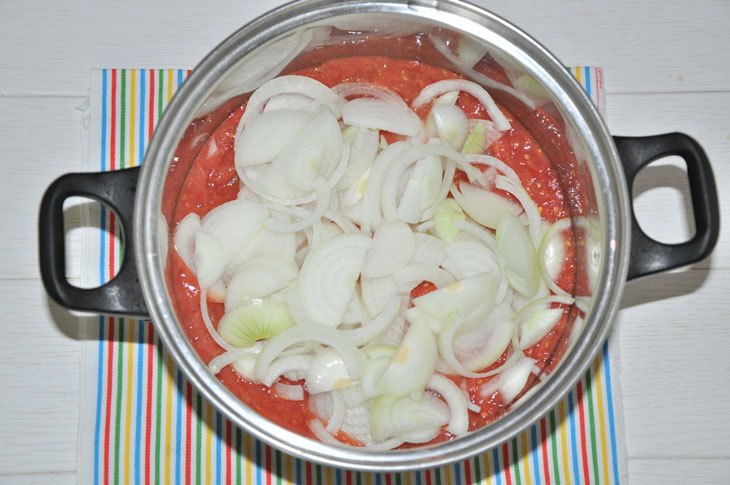 5. In the meantime, cut the cucumbers into halves.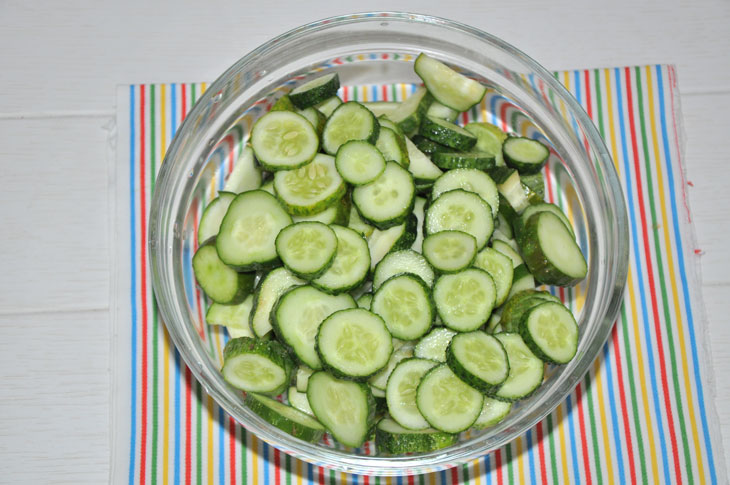 6. Remove seeds from sweet pepper, wash and cut into large pieces.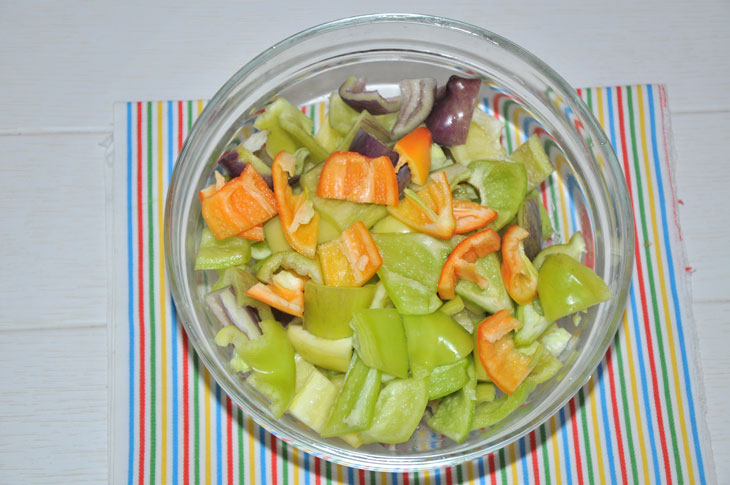 7. After 5 minutes, add chopped cucumbers to the onion and tomato.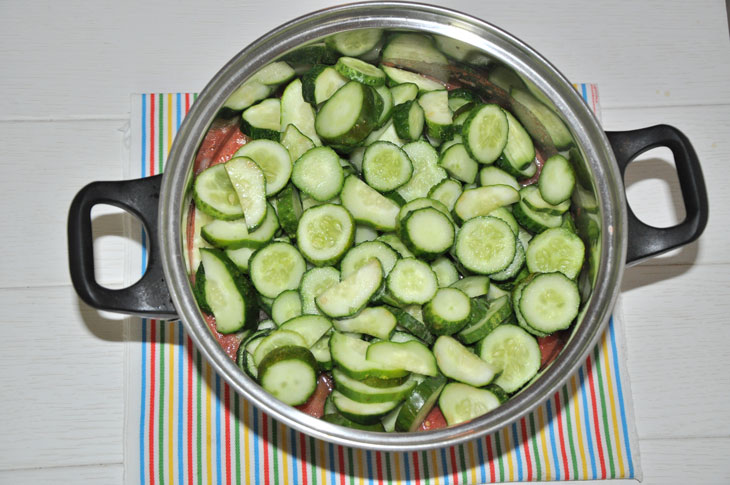 8. Then chopped bell pepper.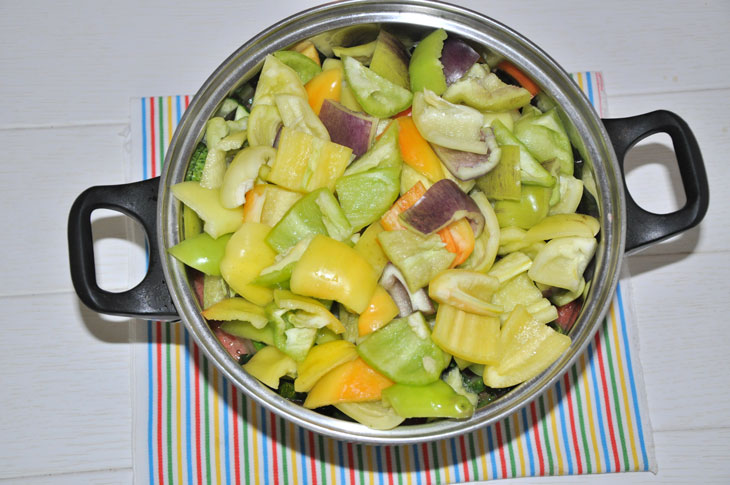 9. And eggplant, after squeezing them. Thoroughly mix all the vegetables so that they are evenly distributed among themselves, cover the pan with a lid and cook the salad over low heat without opening the lid, but only stirring the vegetables from time to time for 20-25 minutes.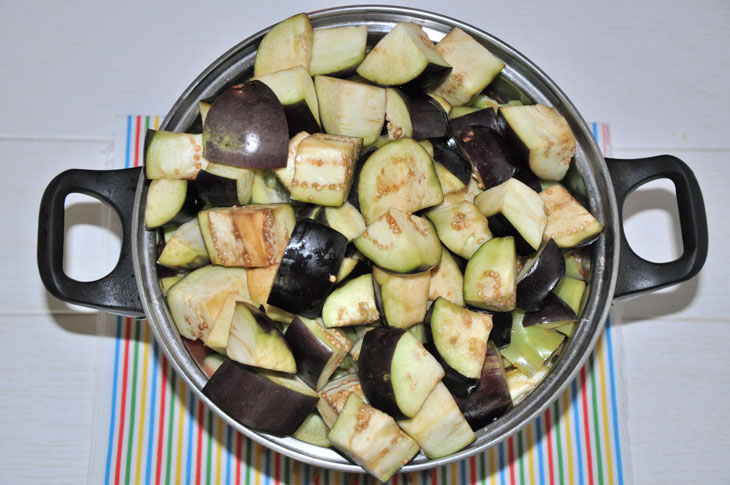 10. After the vegetables are almost ready, add salt and sugar to the salad, pour in the vinegar and vegetable oil, mix and simmer for another 5 minutes with the lid open.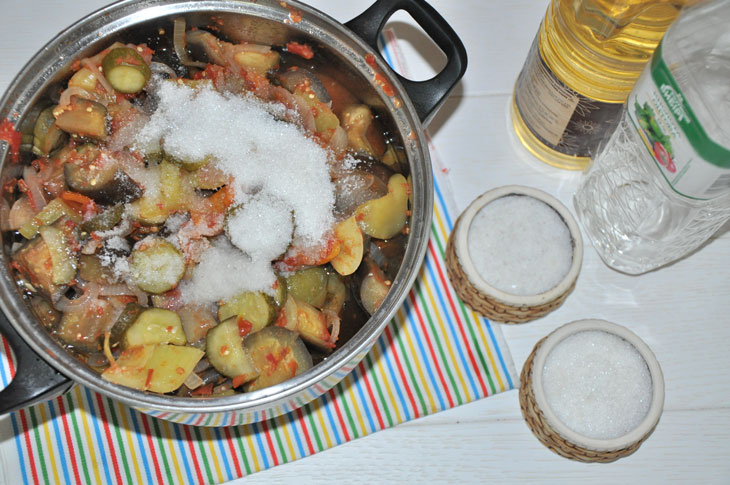 11. Arrange the hot salad in pre-sterilized dry half-liter jars, roll up and wrap until it is completely cool.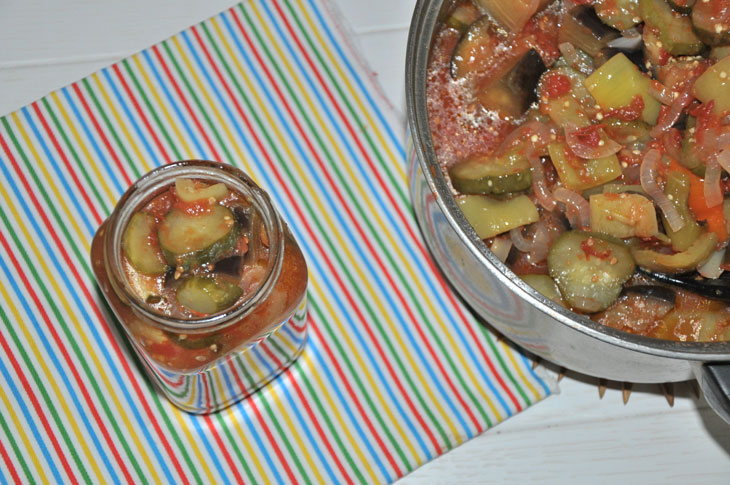 Take out the cooled preservation for storage in the basement or cellar. Such a salad of eggplant and cucumbers turns out to be juicy, fragrant and very tasty. In winter, this is a great addition to mashed potatoes or pasta.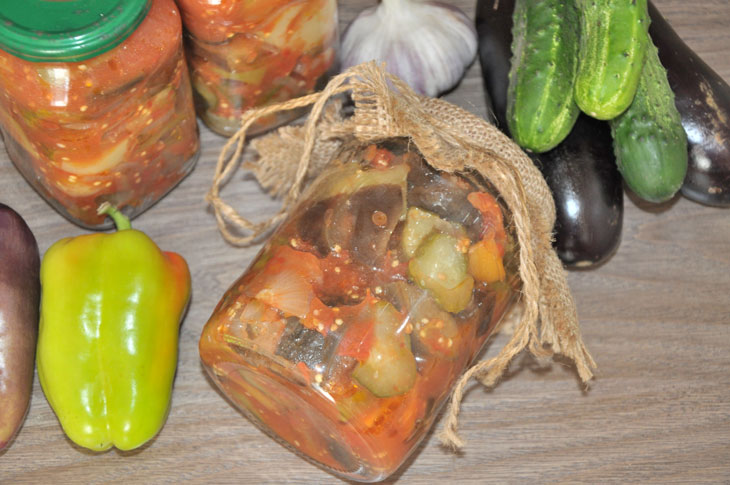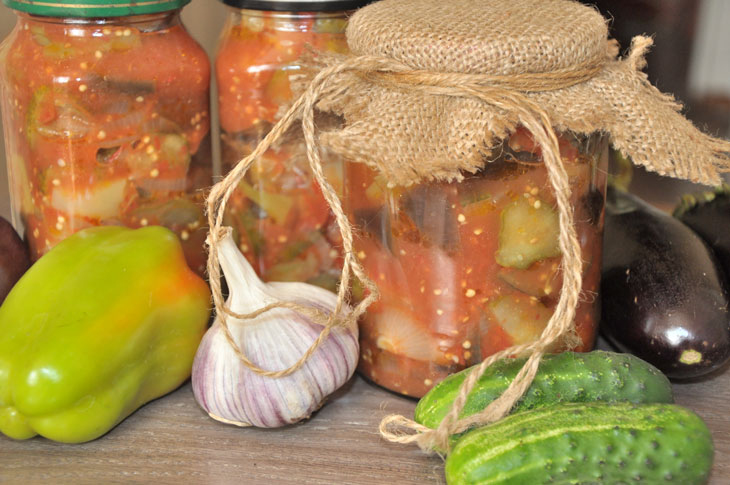 Enjoy your meal!