In the season of vegetables, you always want to experiment in the kitchen and surprise your family with healthy and tasty dishes. An eggplant fan with tomatoes and cheese is exactly what you were looking for. The combination of ripe eggplant with fragrant tomatoes, garlic and melted cheese is something. This dish looks elegant and spectacular, so feel free to invite guests. In the summer-autumn period, it is quite easy and even budgetary to cook an eggplant fan. All vegetables are inexpensive and always on the market, so you can buy a fresh crop of necessary products.
Ingredients:
Eggplant – 500 g.
Tomatoes – 250 g.
Onion – 150 g.
Sweet pepper – 200 g.
Hard cheese – 100 g.
Garlic – 2-3 cloves.
Olive oil – 2 tbsp. l.
Parsley – to taste.
Salt, black pepper – to taste.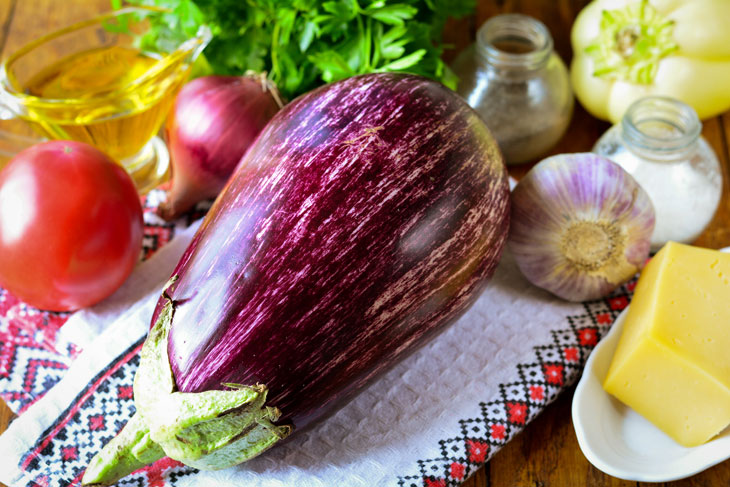 How to cook:
1. Wash eggplant, cut lengthwise and in half. I have one large eggplant, so for 2-3 servings it will be enough.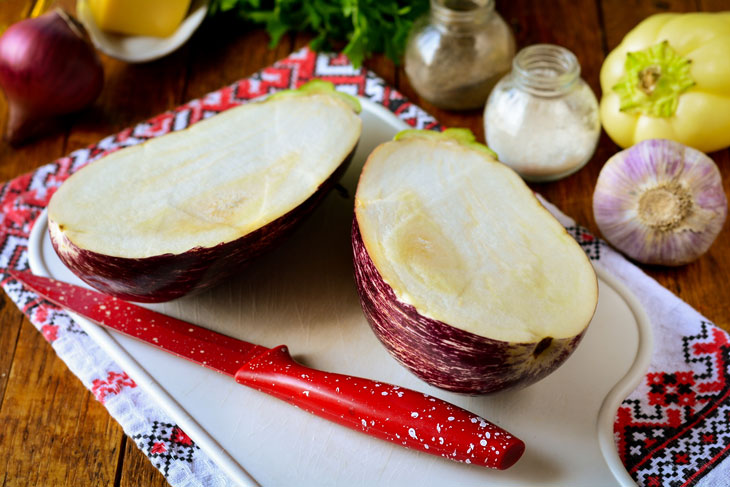 2. Cut each half of the eggplant lengthwise into slices about 0.5 cm thick. Thus, the fan will be well cooked completely in the oven, the eggplants will be baked.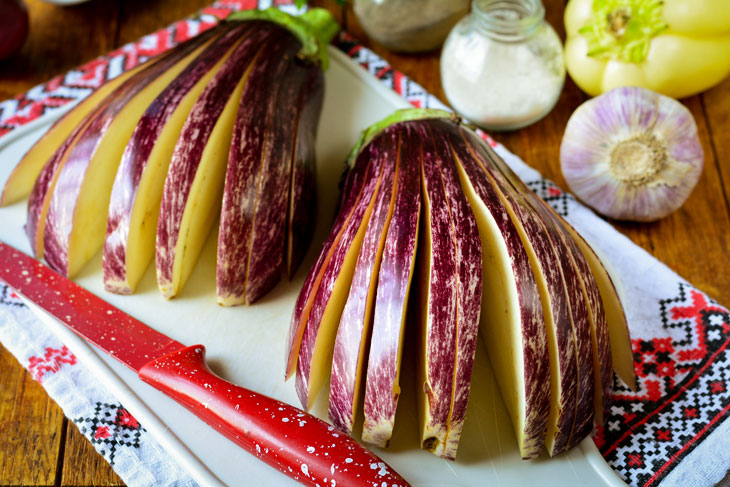 3. Salt and pepper the eggplants to taste, leave in a bowl for 15-20 minutes to release the bitter juice.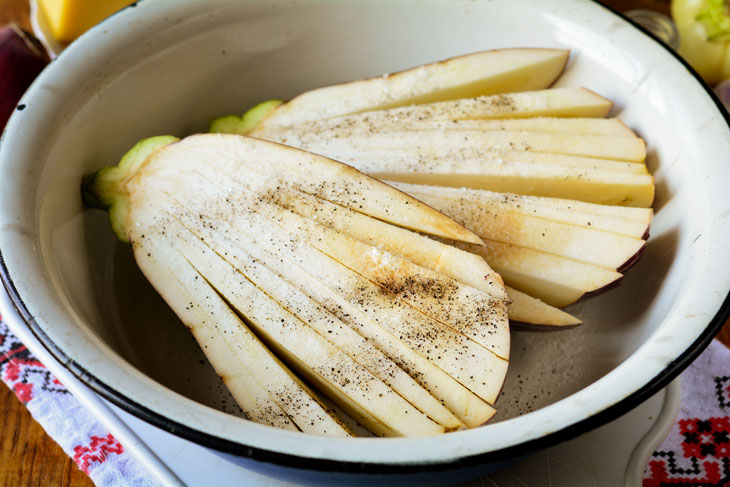 4. In the meantime, prepare the filling: cut sweet peppers into strips, cheese into slices, tomatoes and onions into half rings.
Onions can be used both purple and white regular.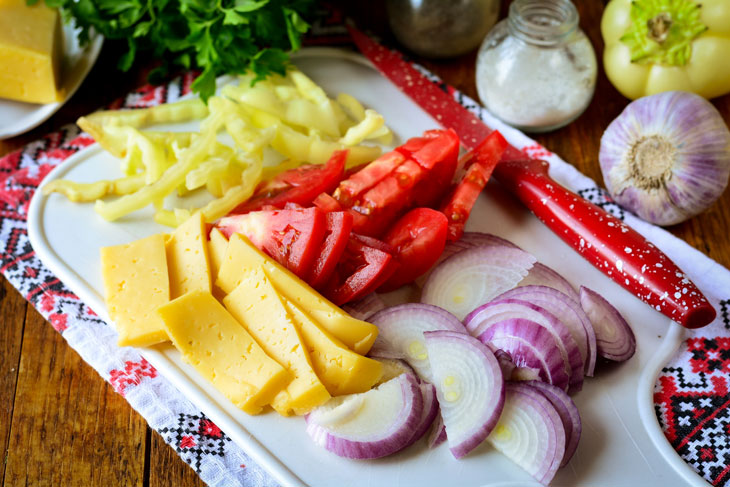 5. Put the eggplants on a baking sheet, spread evenly the filling of cheese, tomatoes, peppers and onions between the strips.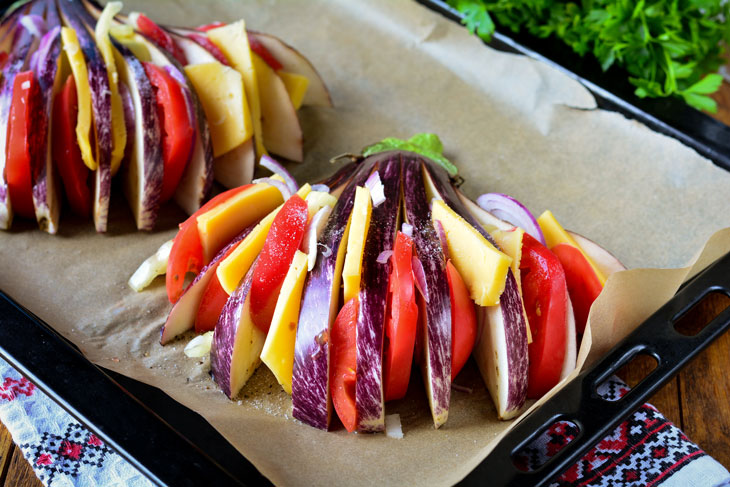 6. Squeeze all the garlic through the garlic maker and spread evenly over the eggplant fans. The appetizer will turn out spicy and more fragrant. Drizzle the eggplants with olive oil and put the dish in the oven to bake.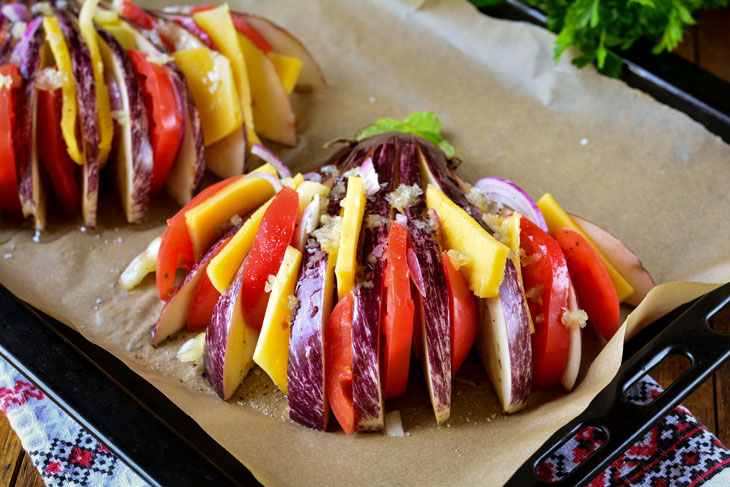 The finished dish can be served immediately to the table. It remains only to sprinkle with finely chopped parsley.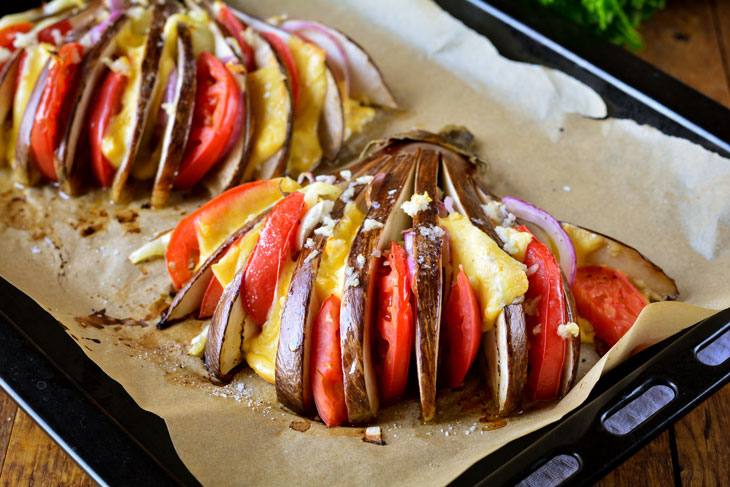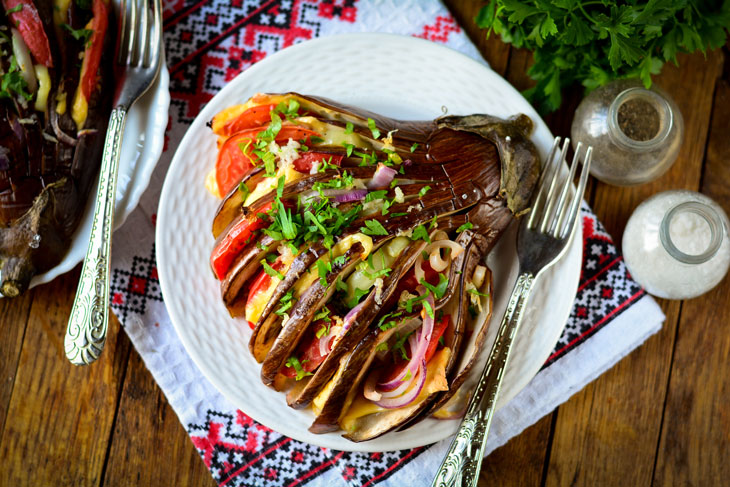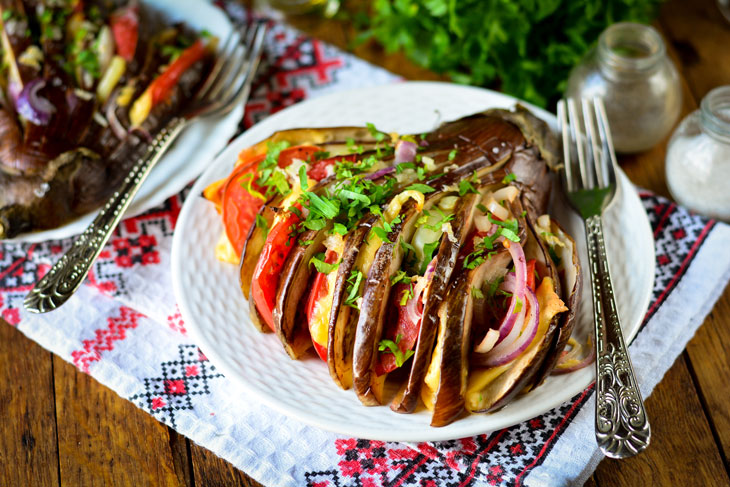 Enjoy your meal!