Surely in your family not a single lunch or dinner is complete without a tasty, healthy and satisfying side dish.
Prepare delicious buckwheat with pumpkin, which can be served as an independent second course on fasting days and not only, or complemented with stew with gravy. Read the master class and delight your family with delicious and healthy food.
Ingredients:
Pumpkin – 200 g.
Onion – 140 g.
Buckwheat – 100 g.
Vegetable oil – 25 g.
Italian herbs – 1 tsp
Salt – to taste.
Ground black pepper – to taste.
Water – 200-250 ml.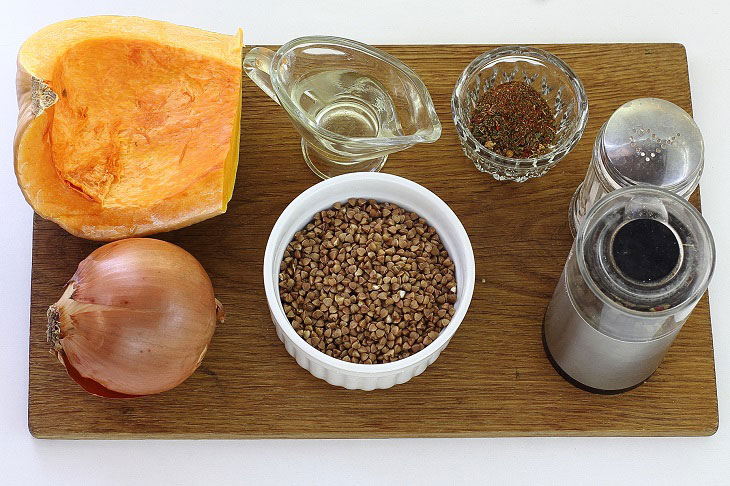 Cooking time: 60 minutes. Servings Per Container: 2.
How to cook:
1. Peel the pumpkin from the peel and seeds. Rinse and dry well with a paper towel. Cut into small pieces.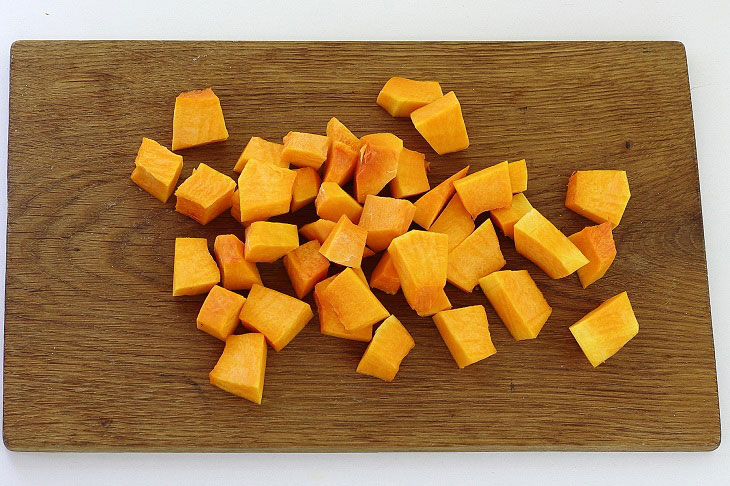 2. Take a deep frying pan or thick-walled pan or cauldron. Pour in the odorless oil and heat well over moderate heat. Add pumpkin pieces. Fry for 3-5 minutes over high heat. After that, reduce the flame of the burner and cook for 5-8 minutes under the lid, so that the pumpkin becomes a little soft.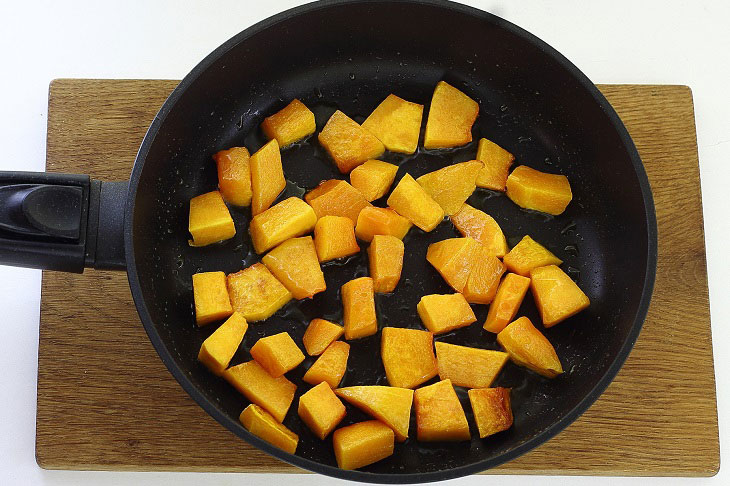 3. In the meantime, peel and wash the onion. Cut into cubes. Add to pumpkin. Stir. Fry over medium heat for 4-5 minutes.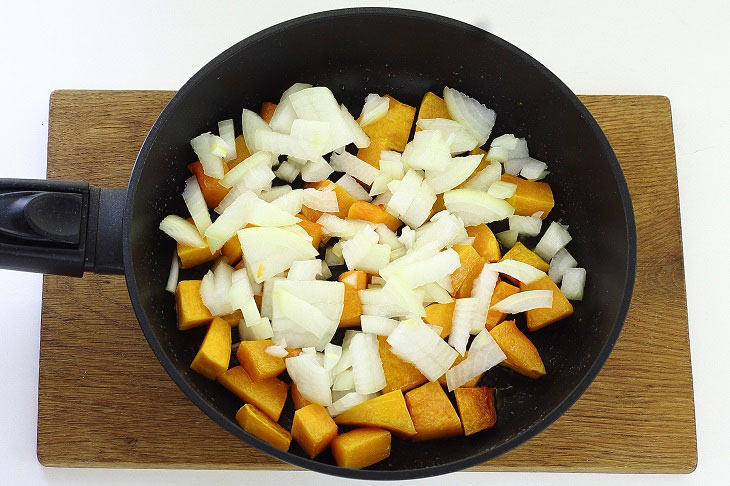 4. Rinse buckwheat well, remove bad grains. Pour over vegetables.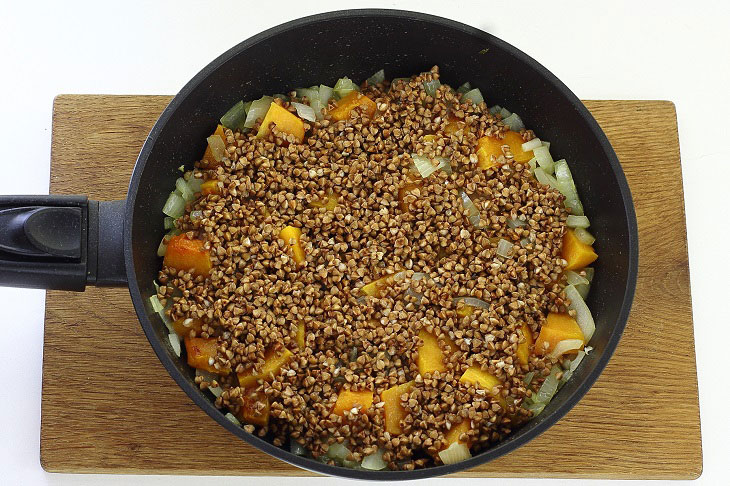 5. Boil water in a kettle. Pour boiling water into the pan. Add salt, ground pepper, Italian herbs. You can choose spices according to your taste.
Stir and bring to a boil. Reduce heat, cover and cook for 15-25 minutes until all ingredients are cooked through. During this time, all liquid should be absorbed.
If the buckwheat is not ready yet, and there is no liquid anymore, add a little more boiling water and cook until the desired result.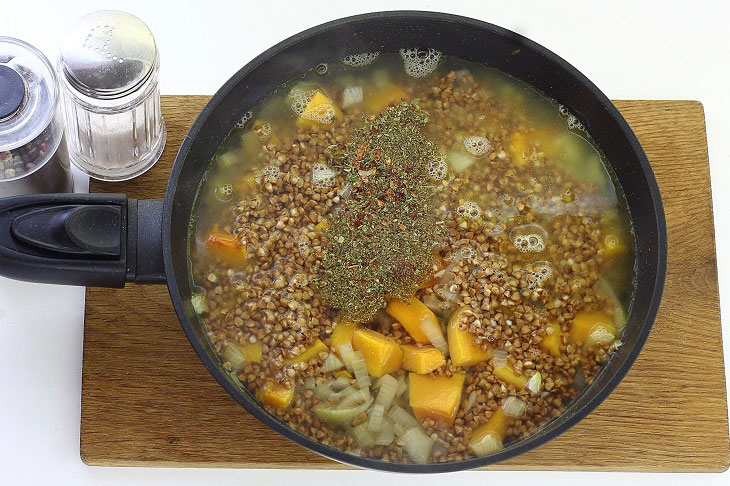 Buckwheat with pumpkin is ready.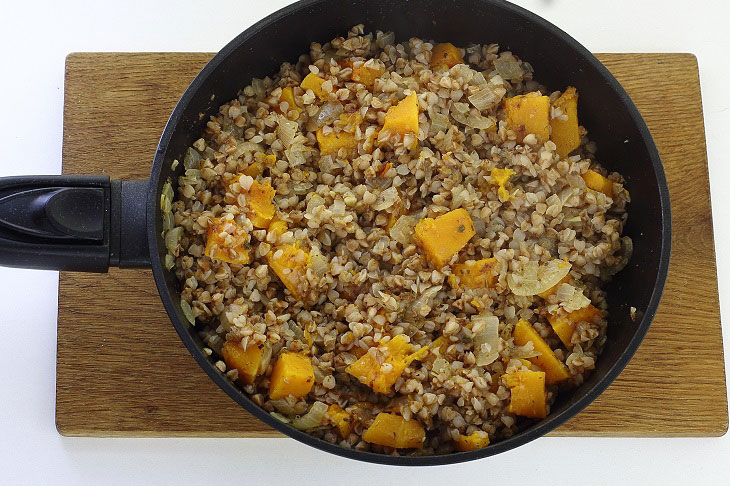 Serve immediately, garnished with fresh herbs. Buckwheat porridge with pumpkin harmonizes well with fresh vegetable salads.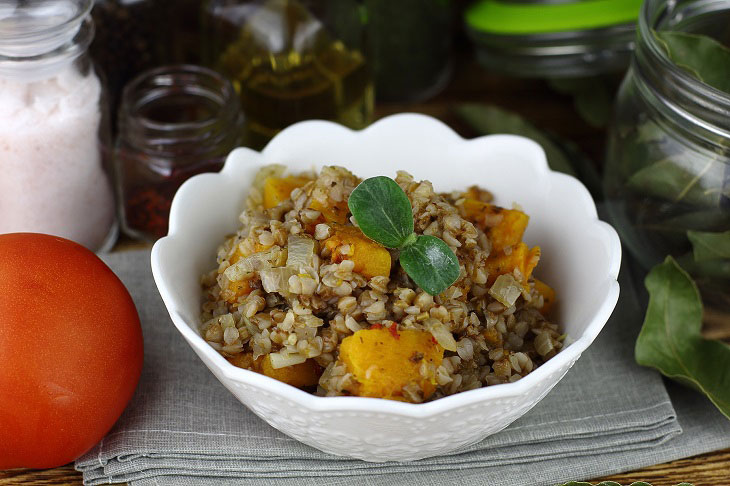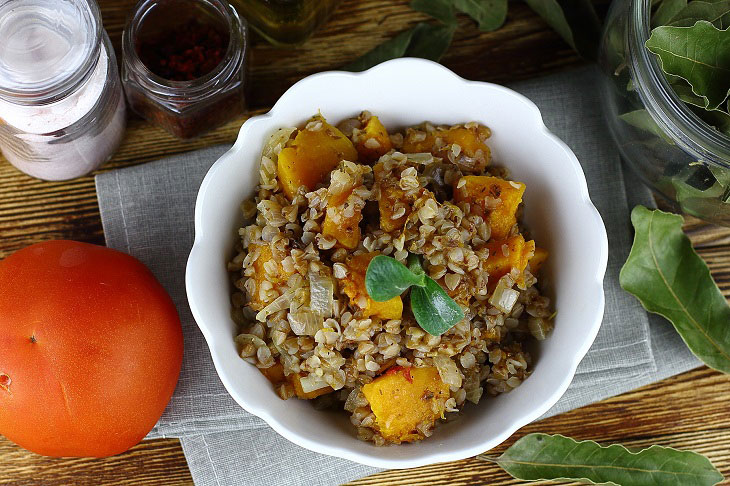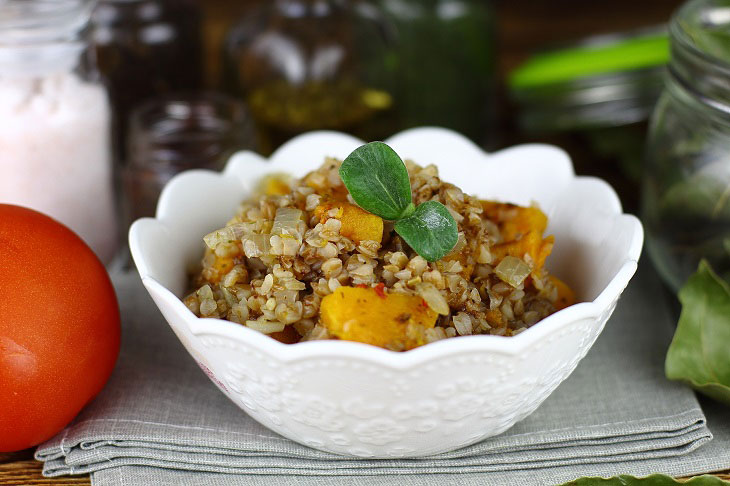 Bon appetit!