Eggplants fried like mushrooms are quite tasty and satisfying. The dish is in perfect harmony with any side dish, meat and fish dishes. It is very tasty to make a sandwich with such eggplants and eat it for breakfast or a snack.
Ingredients:
Eggplant – 400 g.
Egg – 1 – 2 pcs.
Onion – 200 g.
Vegetable oil – 30 g.
Dried dill – 0.5 tsp.
Salt – 1 – 2 pinches.
Ground black pepper – to taste.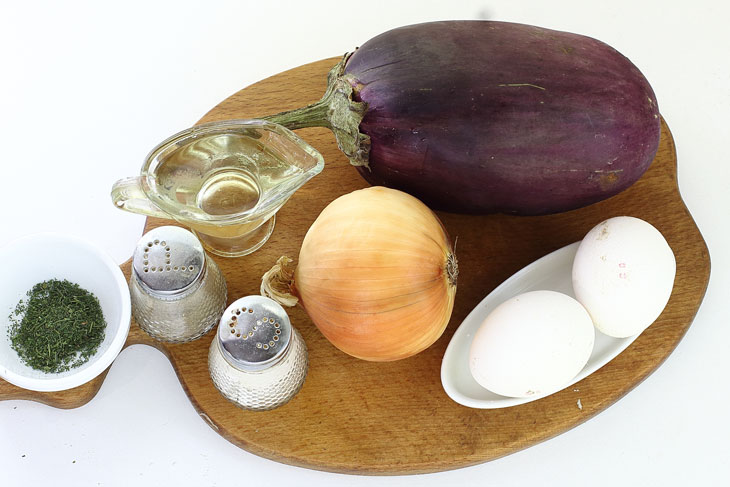 How to cook:
1. Rinse eggplant, dry with a napkin. To peel. Cut into cubes.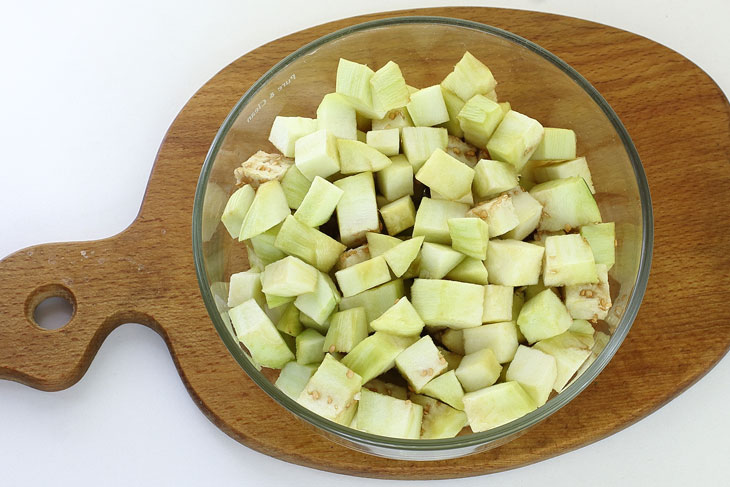 2. Crack in a large egg or 2 small ones. To stir thoroughly. Leave for 40-50 minutes so that all the egg mixture is absorbed into the eggplant pieces. Stir occasionally.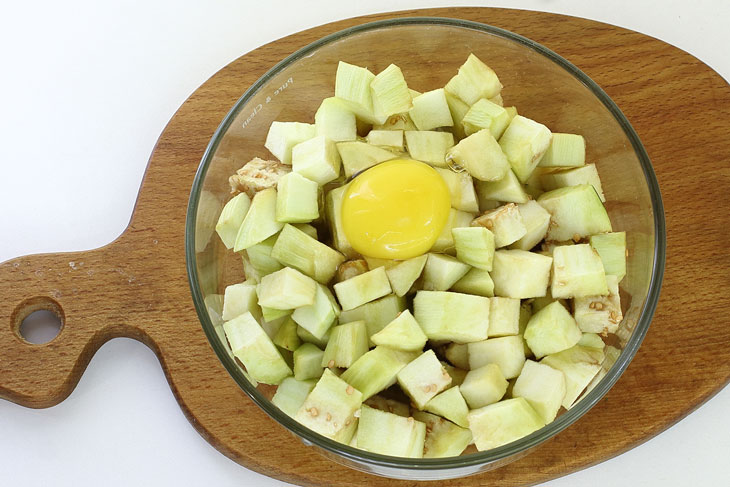 3. Pour oil into the pan. Warm up well. Lay out eggplant.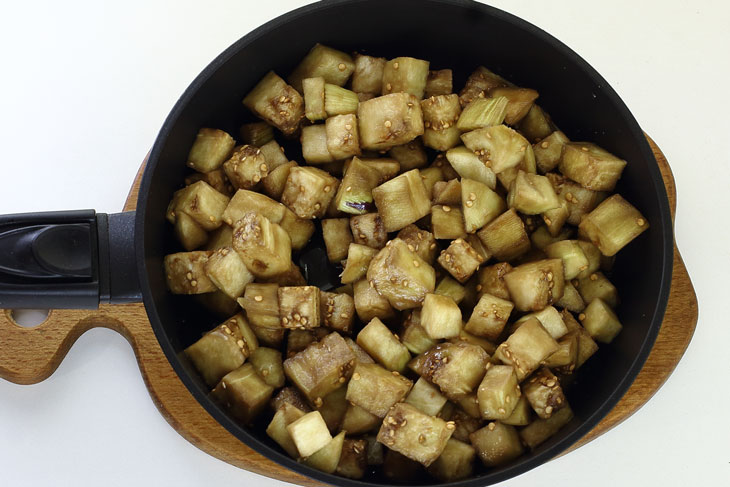 4. Peel the onion, cut into cubes. Add to eggplant. Mix.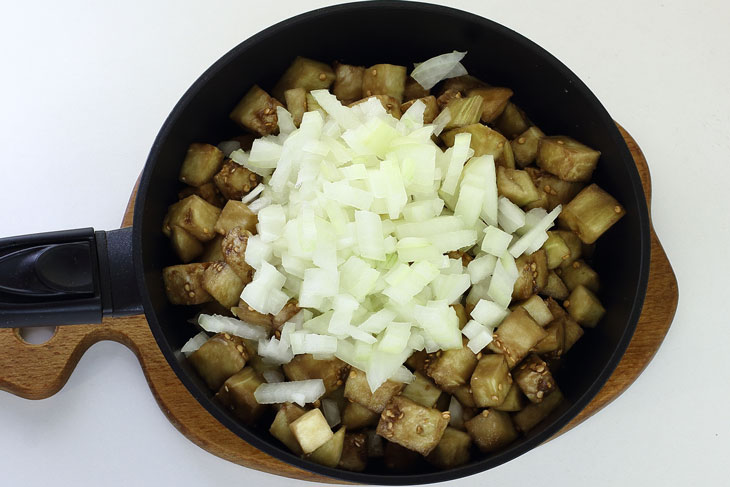 5. Fry over moderate heat until golden brown, stirring occasionally.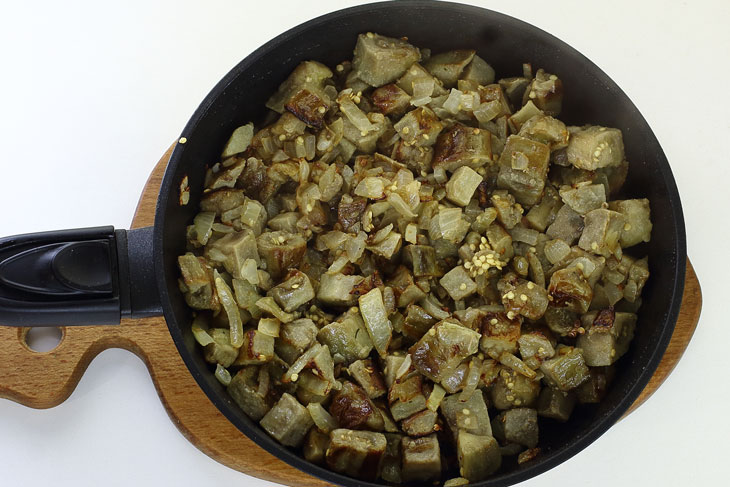 6. Add salt, pepper, dill. Mix. Reduce heat and fry for another 4-5 minutes.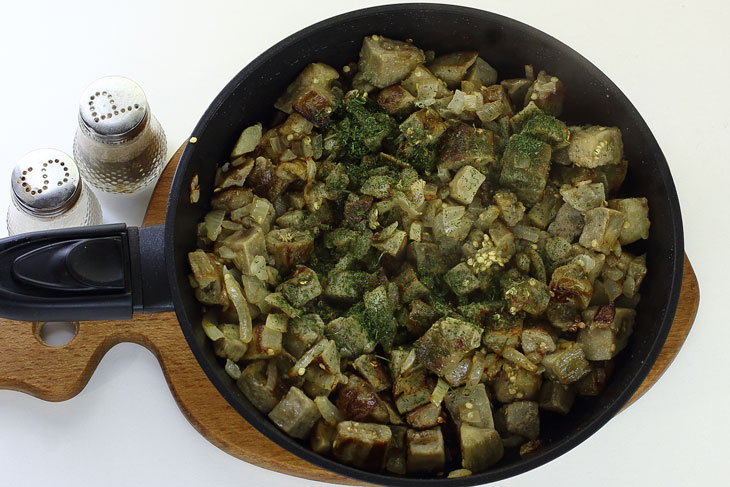 Eggplants fried like mushrooms are ready.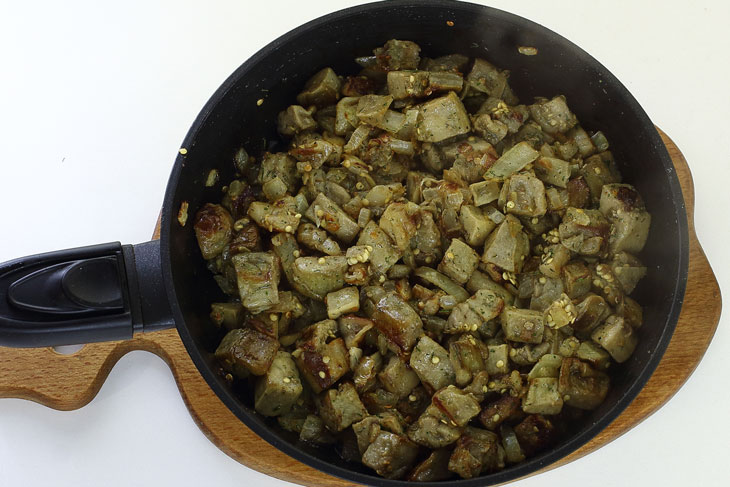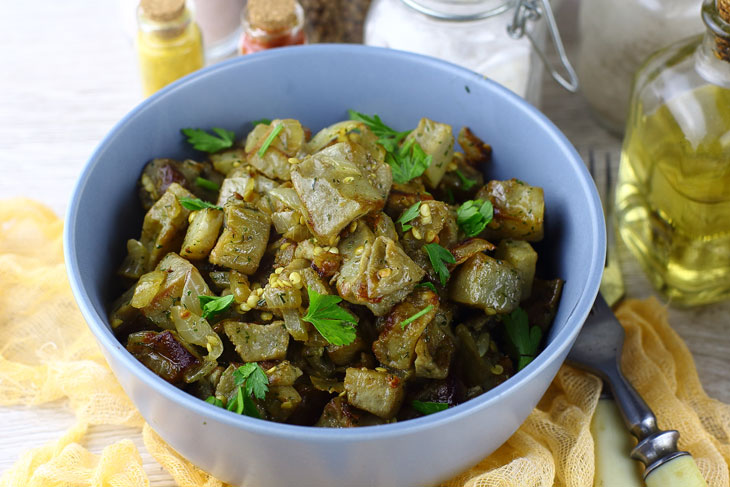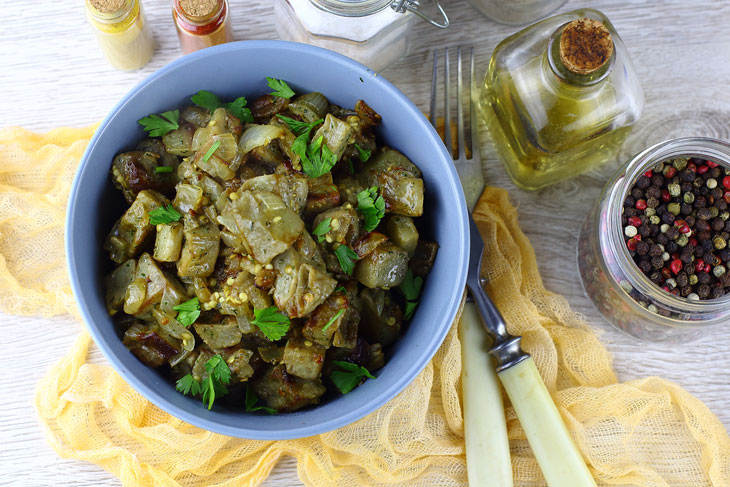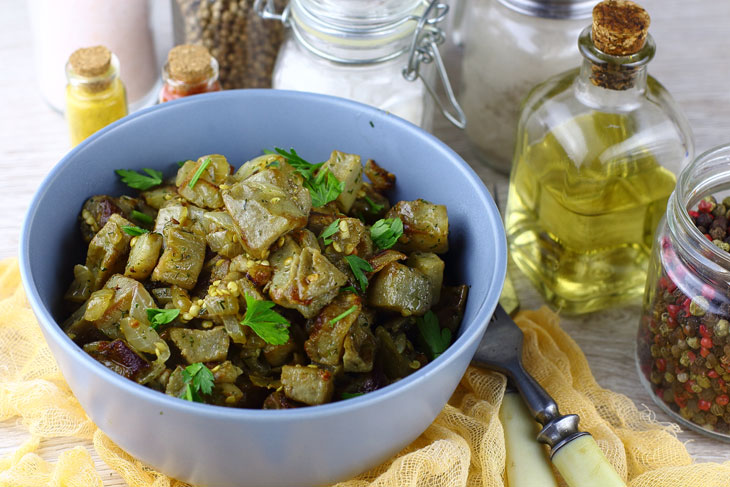 Enjoy your meal!