Eggs "Parmante" is an affordable and budget-friendly dish, and everyone, both adults and children, will like the original serving.
Prepare for dinner and serve in a serving bowl for every1. For cooking, use small ceramic molds – ramekins. If a large company gathers at the table, then you can bake the dish immediately in a large frying pan and immediately double the amount of food. The combination of mashed potatoes with eggs is tasty and satisfying, and when baked it turns out very fragrant.
A dish with a French accent will make your dinner festive and memorable.
Ingredients:
Potatoes – 350-400 g.
Chicken eggs – 2 pcs.
Butter – 40 g.
Sour cream – 1.5-2 tbsp. l.
Breadcrumbs – 1 tbsp. l.
Salt, black pepper – to taste.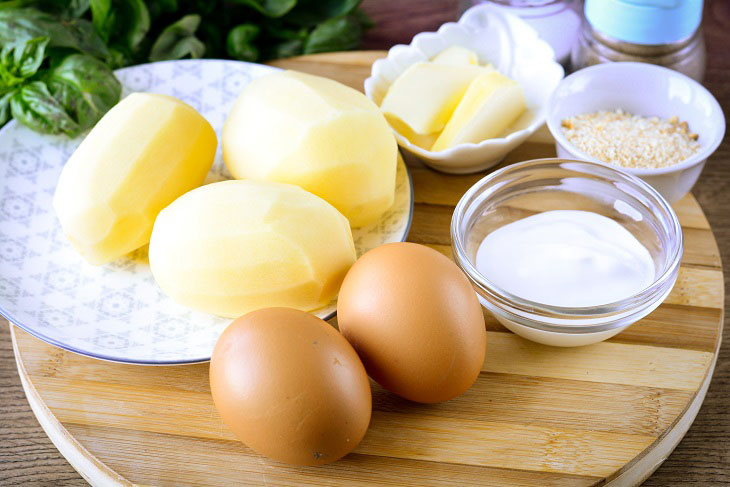 How to cook:
1. Peel the potatoes and put them in a saucepan, cover with cold water. Put to boil on the fire, when it boils, make medium power and salt to taste. Simmer until potatoes are tender, about 25 minutes.
2. Drain the water from the fully cooked potatoes, add 35 grams of butter to the pan.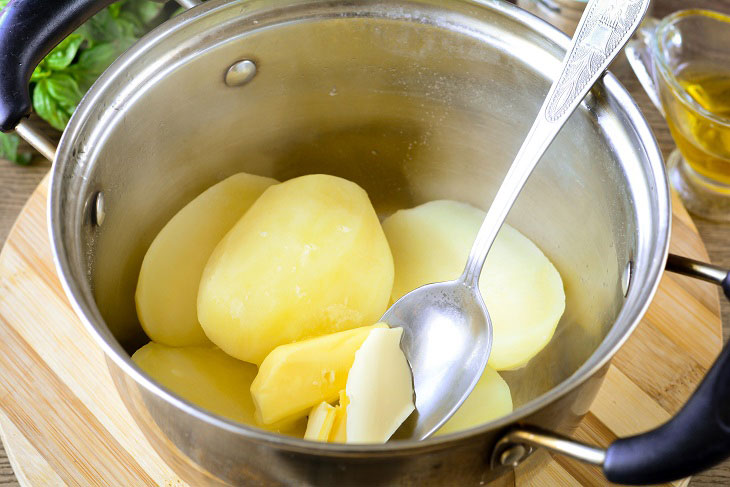 3. Mash the mashed potatoes so that the mass is soft and uniform.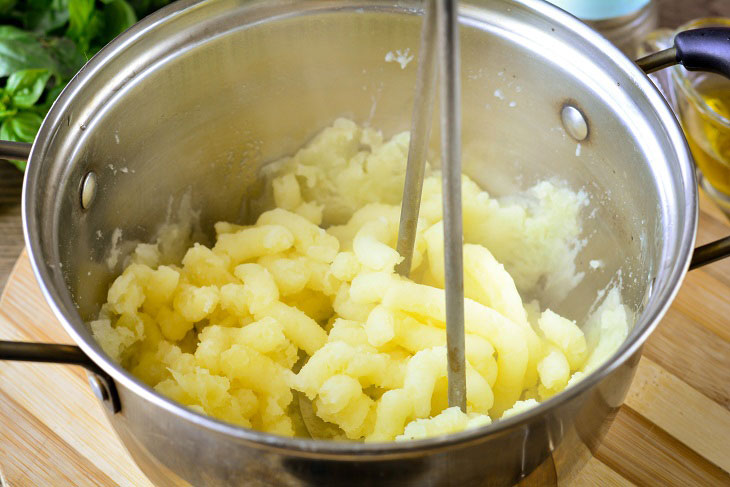 4. Mix the mashed potatoes and taste.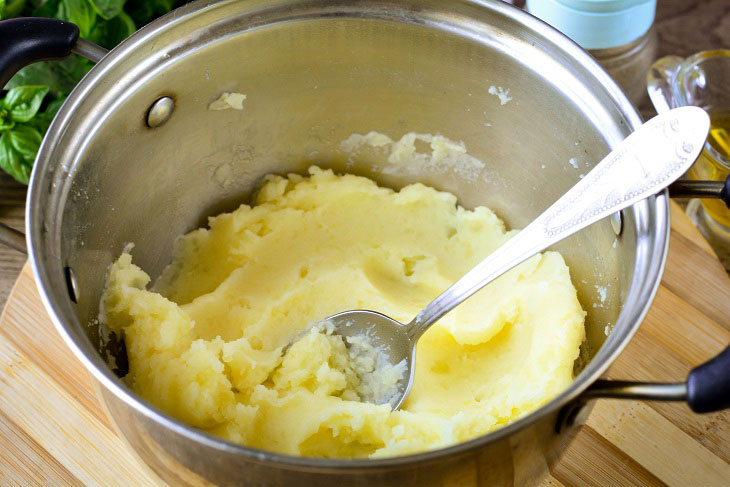 5. Grease the baking dishes with the remaining butter, then sprinkle with breadcrumbs.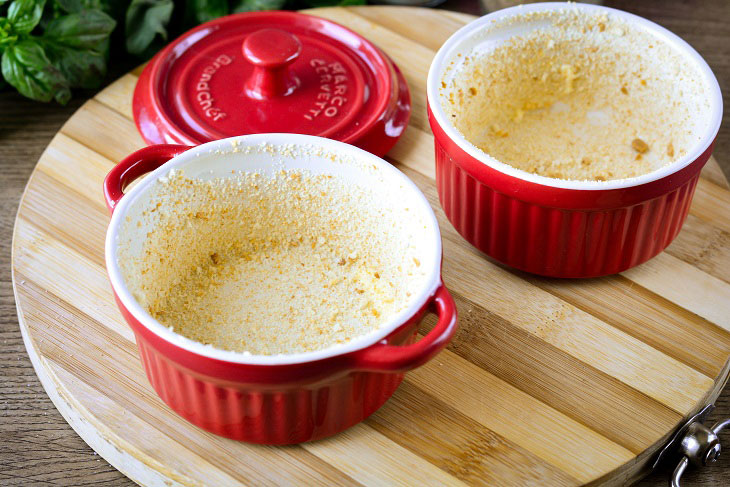 6. Pour the mashed potatoes into the baking dish, making a well in the center.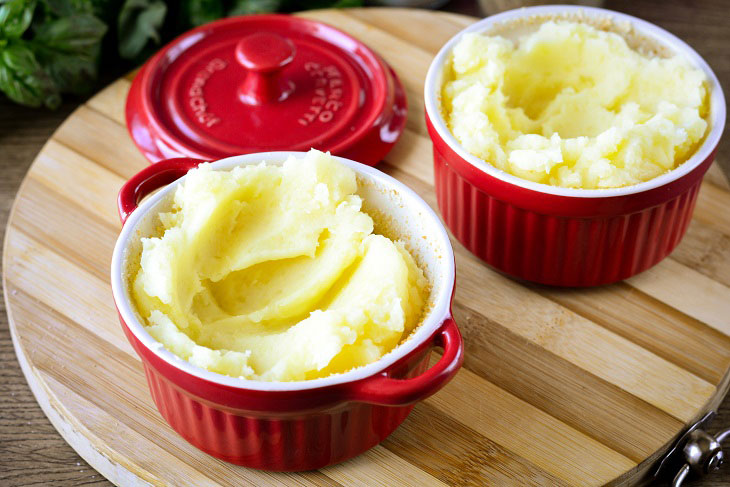 7. Beat in the chicken eggs, they will just be in the center. Salt and pepper to your taste.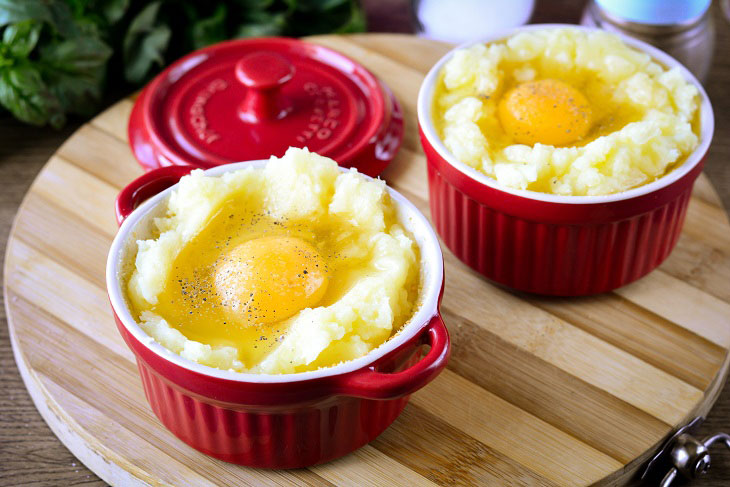 8. Put a little sour cream on top – the dish will be much tastier. Send the eggs to the oven to bake.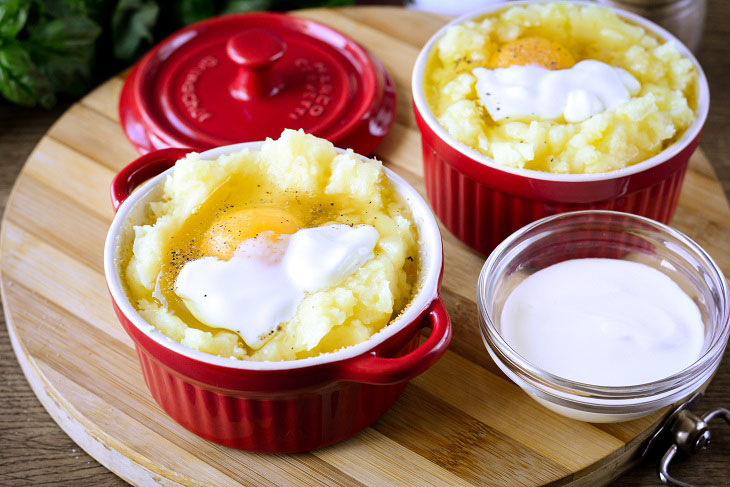 9. Bake the dish for 20-25 minutes in the oven at 180C. The potatoes will brown on top and the eggs will be fully cooked.
Ready eggs "Parmante" immediately serve to the table. It turned out very tasty.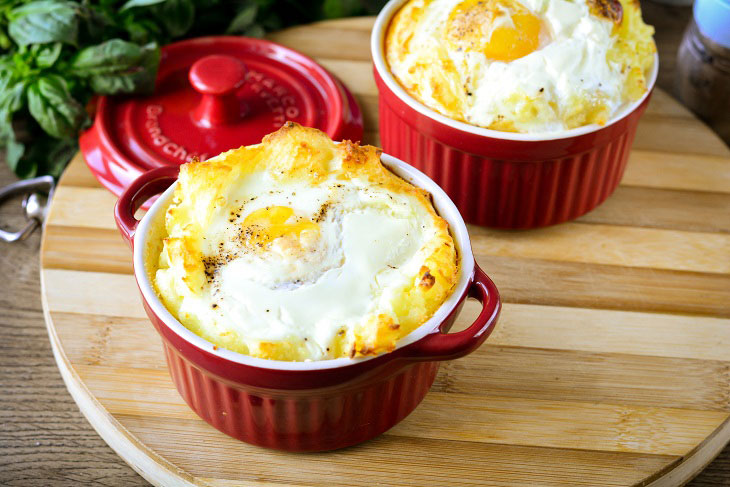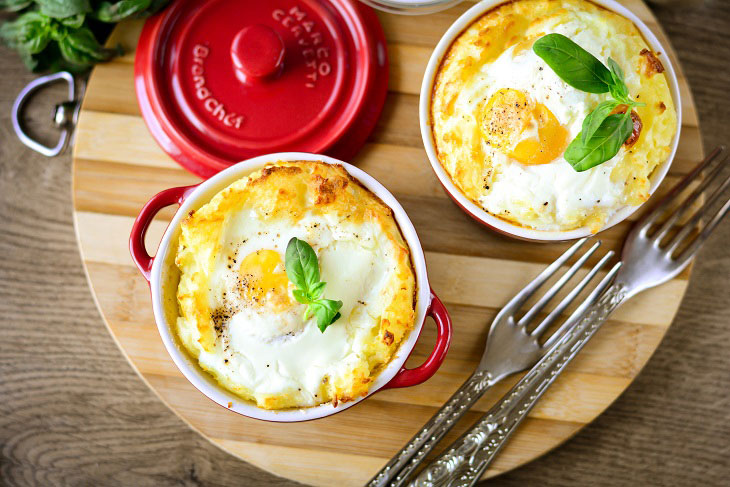 Enjoy your meal!