Traditional Christmas cakes are best prepared ahead of time, because the ripening time for a real English Christmas cake is 4-6 weeks. During this time, the rich fruit filling impregnates the dough with an appetizing aroma, and the texture of the pastry becomes tender and buttery. During ripening, the cake should be soaked in alcohol – rum or cognac.
For the recipe, you can choose dried fruits, candied fruits and nuts in any proportions, focusing on the total weight of the entire filling. The composition of traditional spices is allowed to vary. Cognac in the recipe can be replaced with rum or brandy.
Ingredients:
For test:
Milk – 200 ml.
Flour – 350 g.
Sugar – 150 g.
Honey – 2 tbsp. l.
Butter -120 g.
Baking powder – 2 tsp
Eggs – 2 pcs.
Ginger – ¼ tsp
Turmeric – 0.5 tsp
Nutmeg – ¼ tsp
Cardamom, cinnamon – on the tip of a knife.
Salt – 1 pinch.
Vanilla sugar – 10 g.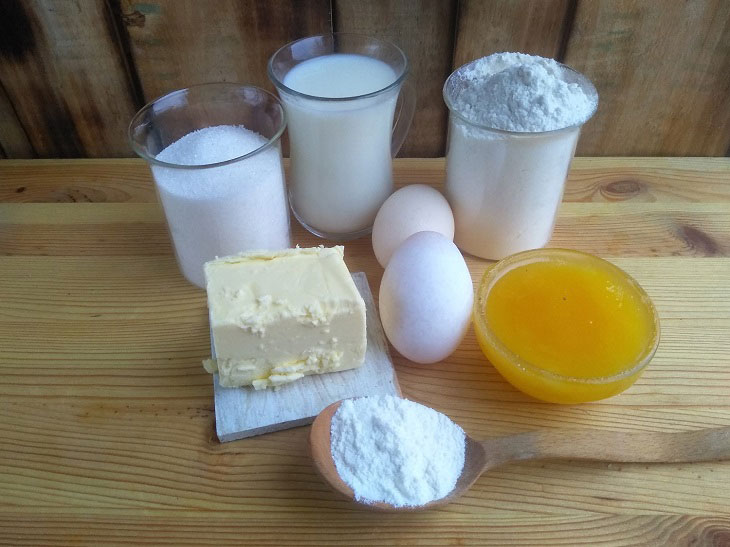 For the filling (weight 370 g):
Nuts – 70 g.
Candied pumpkin – 50 g.
Dates – 40 g.
Prunes – 40 g.
Raisins – 90 g.
Zest of lemon, orange -3 g.
Dried apricots – 70 g.
Dried bananas -5 g.
Cognac – 70 ml + 30 ml for soaking.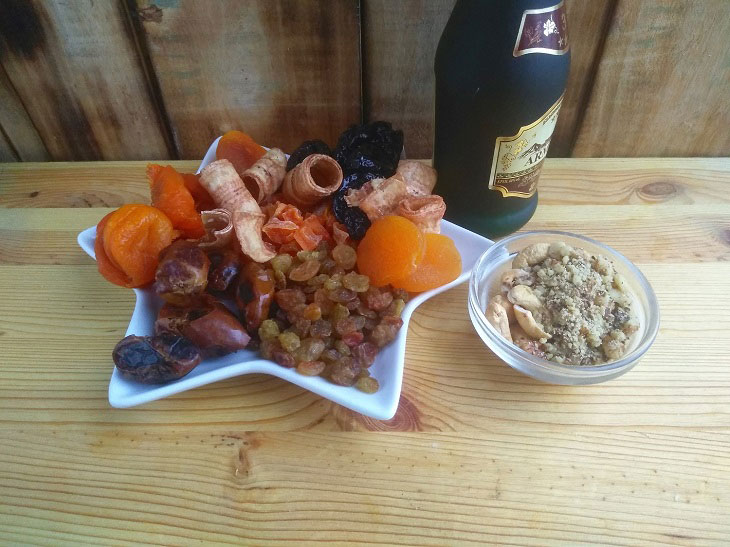 How to cook:
1. Remove pits from dates. Cut dried fruits into small pieces, mix together, pour in cognac, leave to infuse for one day under a lid at room temperature.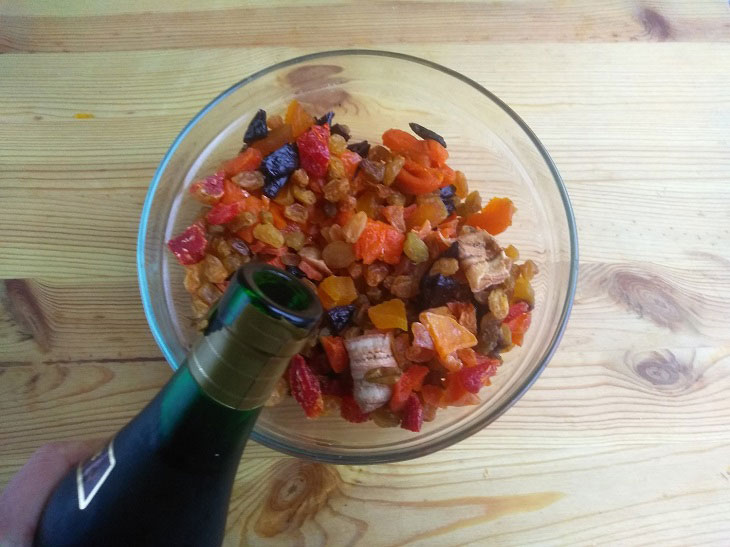 2. Put salt, sugar, honey and diced butter into a non-stick pan.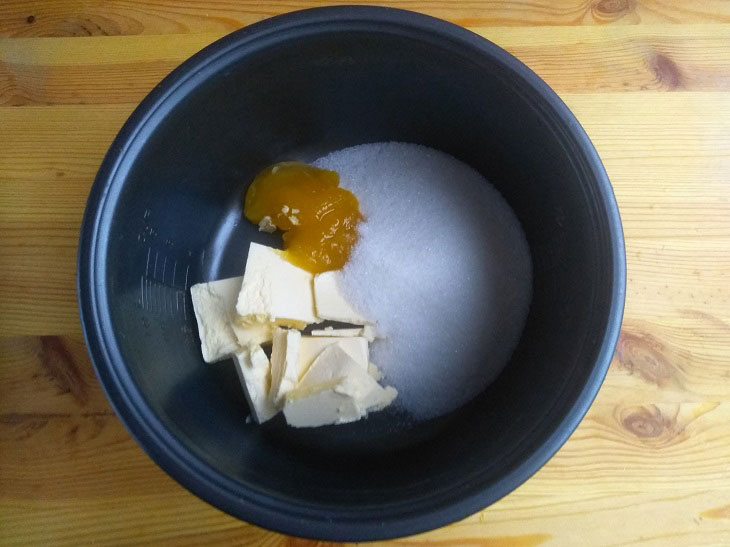 3. Introduce milk and dried fruits with cognac. Bring the mass to a boil.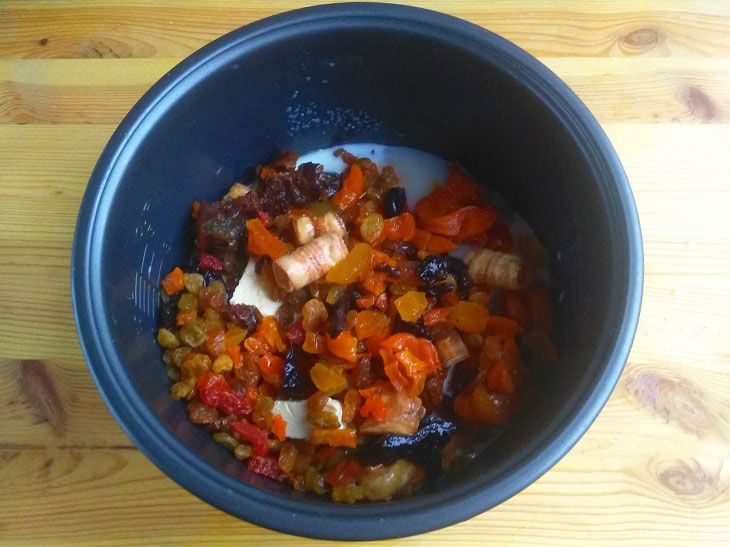 4. Pour chopped nuts and baking powder. Mix the mass.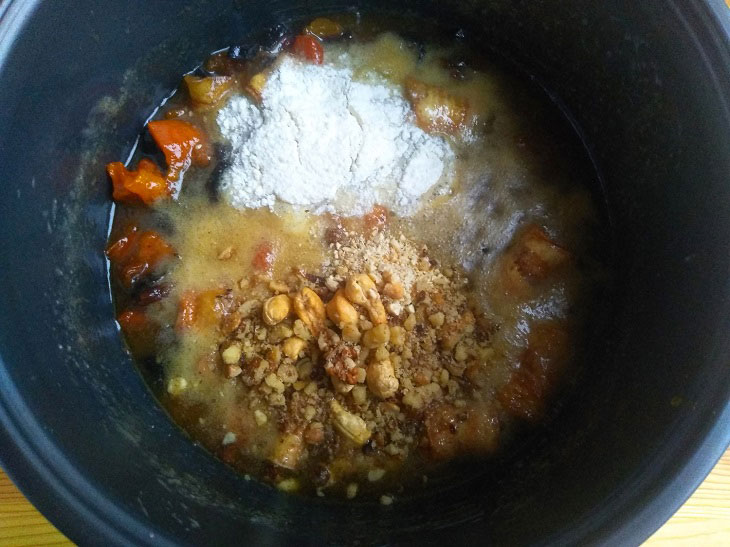 5. Add sifted flour, knead a viscous dough. Cool it down to room temperature.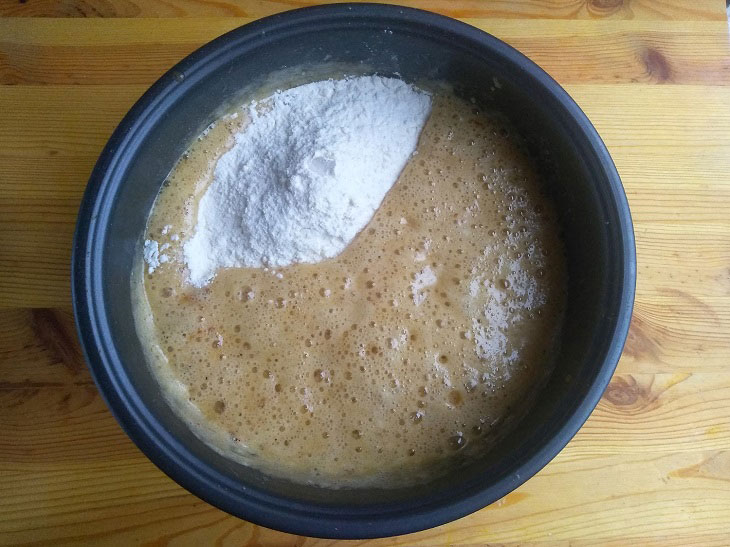 6. Beat the egg with dry spices.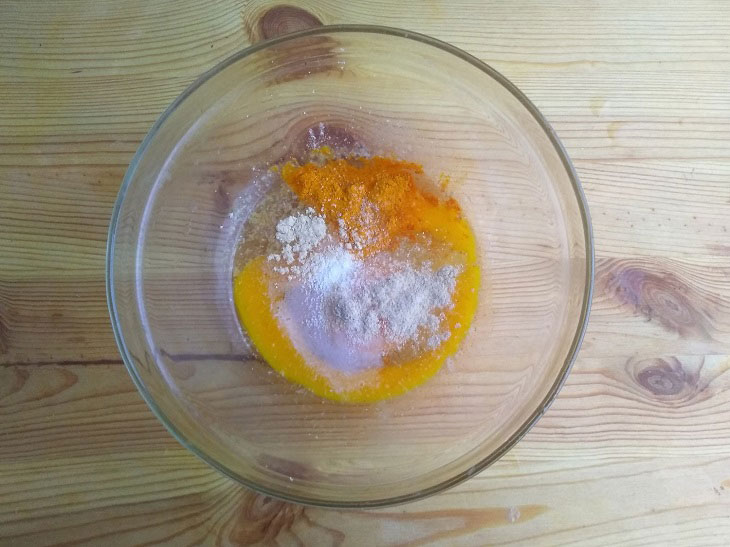 7. Add the egg mass to the dough, mix with a spatula.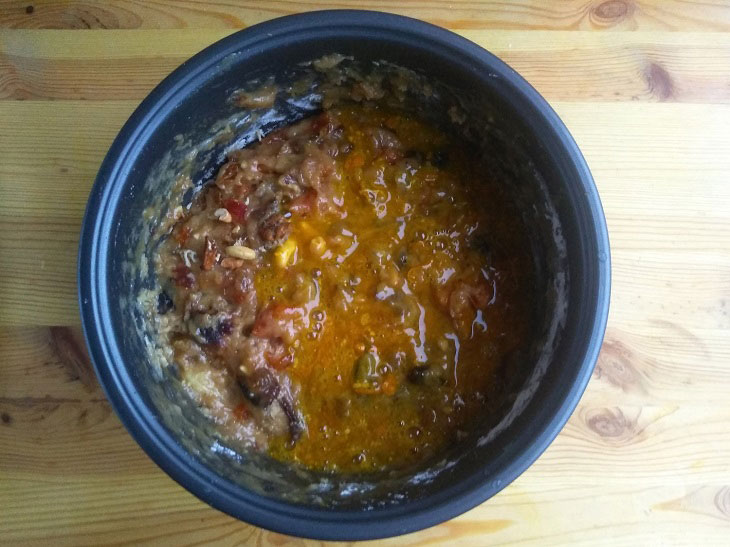 8. Put the dough into an oblong shape with high sides. Bake in the oven for 1.5 hours at 170 degrees.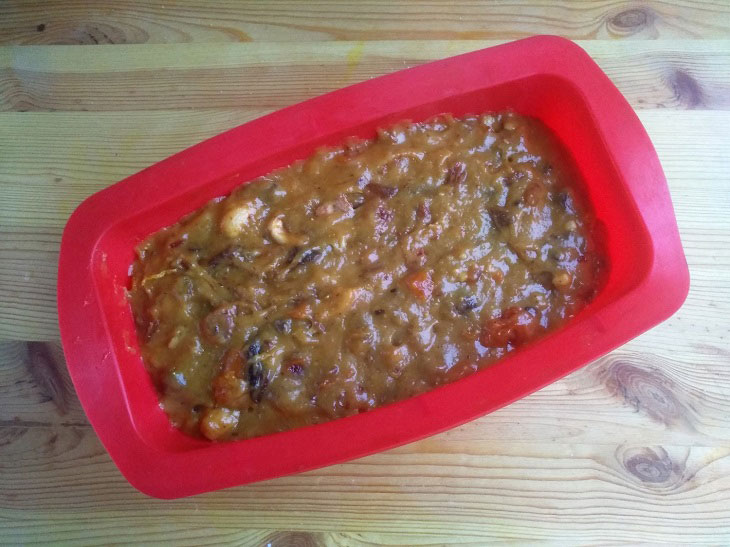 9. Cool the finished cake in the form, grease with cognac on all sides, wrap in parchment paper in 3 layers.
Can be served the next day or left to mature. The longer the cake is on ripening, the richer its taste will be. Lubricate the cake with brandy should be every week.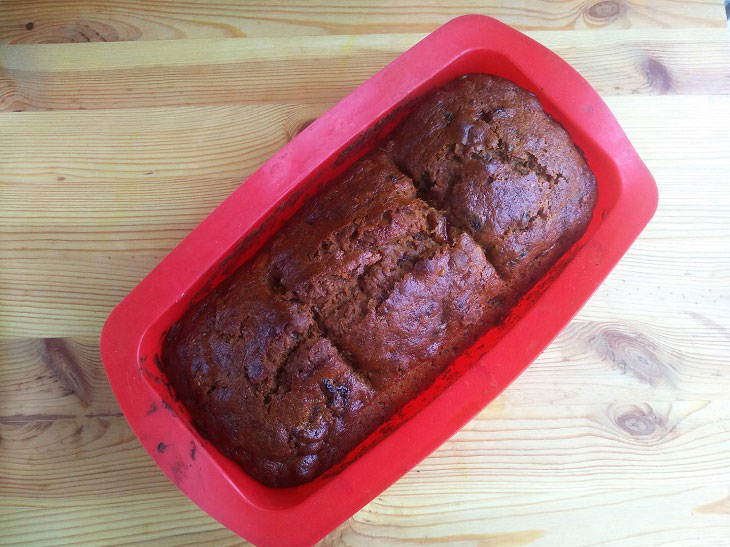 10. To serve, transfer the pastries to a substrate, decorate with cookies, marshmallows, berries and tangerine slices on top.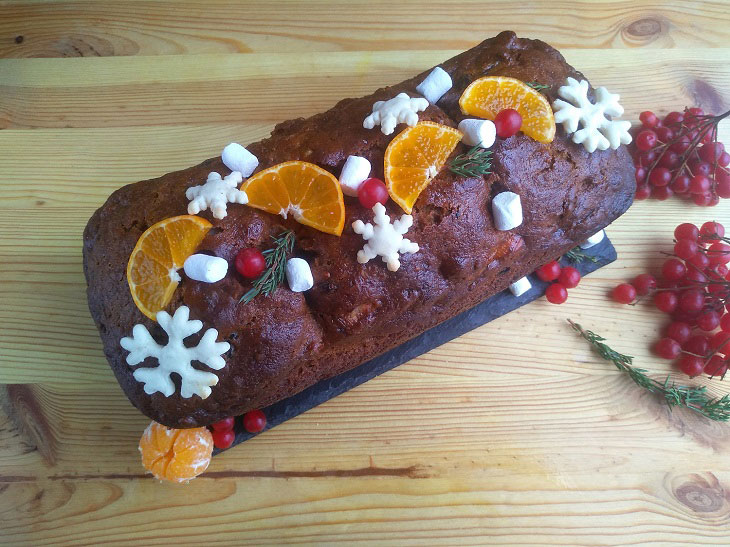 11. Sprinkle the cake with powdered sugar through a sieve.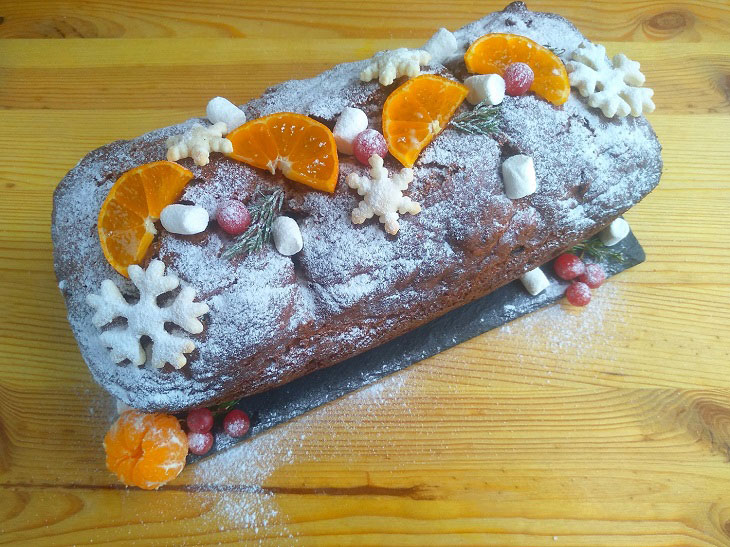 An English cupcake will decorate the Christmas table and will be appreciated by your guests and loved ones. Baking is cut into small thin slices and served with mulled wine.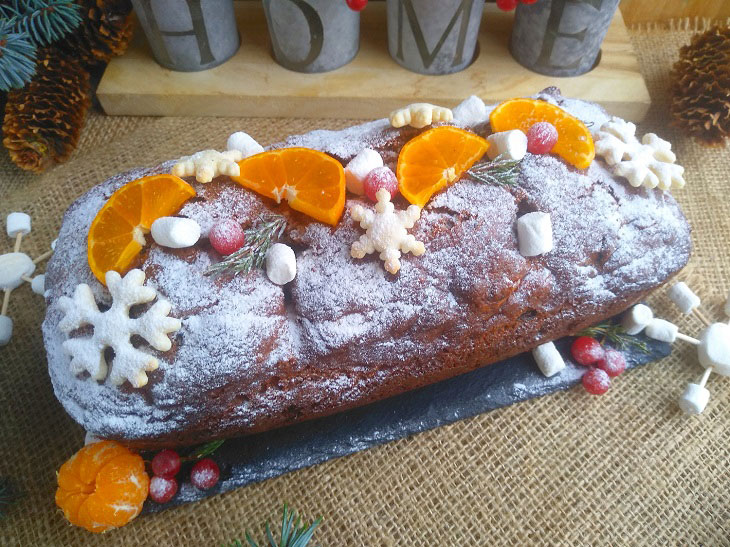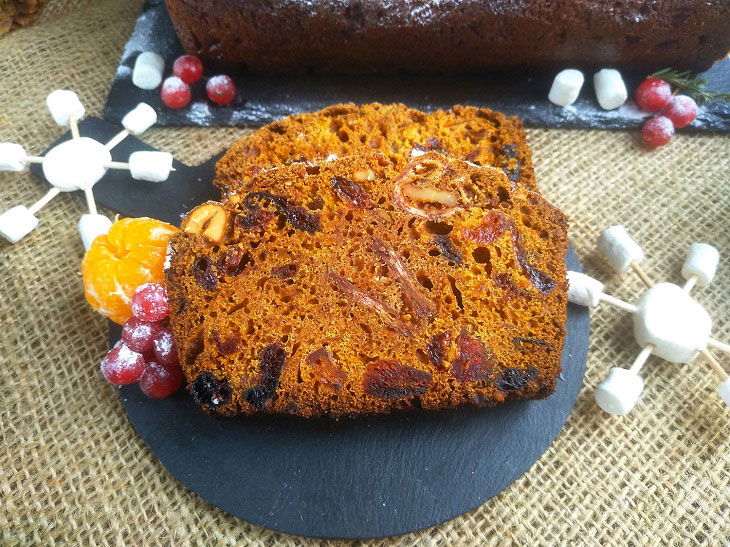 Enjoy your meal!