Romanian walnut biscuits are very tasty and rather unusual in appearance pastries that can be prepared not only for tea for your family members, but also for guests. They will definitely be delighted with such a Romanian sweet, and everyone will definitely like it without exception. These cookies are filled with walnuts and whipped egg whites. However, when choosing nuts, you can safely opt for peanuts.
It is best to serve ready-made Romanian cookies to the table after it has stood for a while and cooled down.
Ingredients:
Chicken egg – 2 pcs.
Butter (or margarine) – 70 g.
Sugar – 4 tbsp. l.
Sour cream (used in this recipe with 15% fat) – 1 tbsp. l.
Twisted lemon – 1 tbsp. l.
Walnuts (you can use peanuts or hazelnuts) – 100 g.
Premium flour – 1.5-2 tbsp.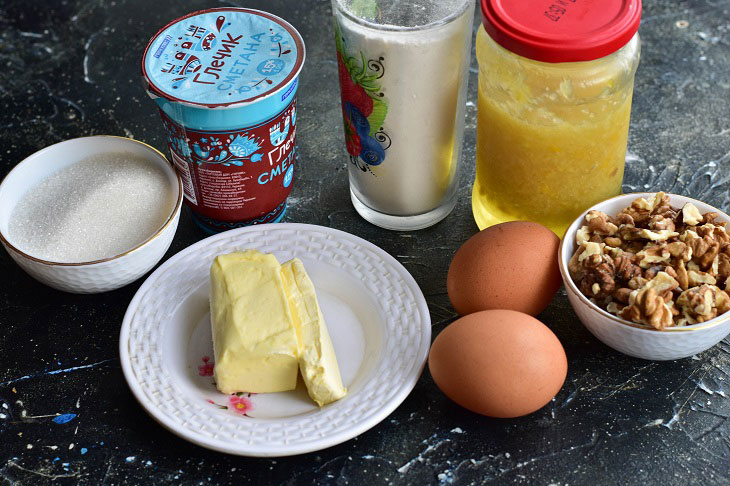 How to cook:
1. Pour flour into a bowl and add butter, preferably at room temperature.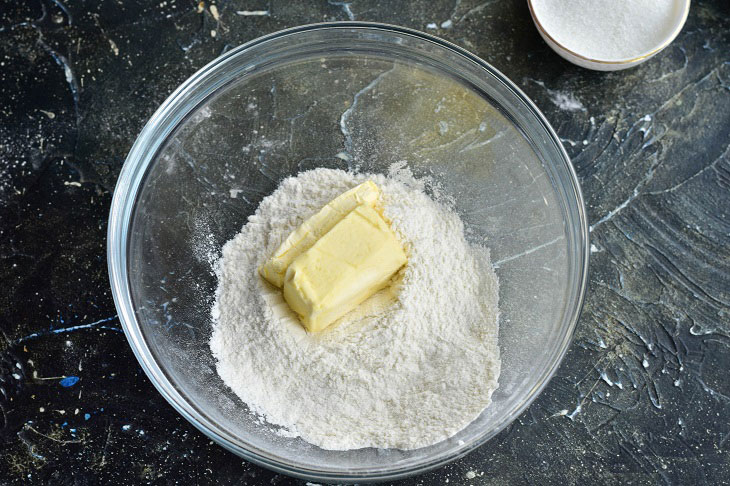 2. Put sour cream there.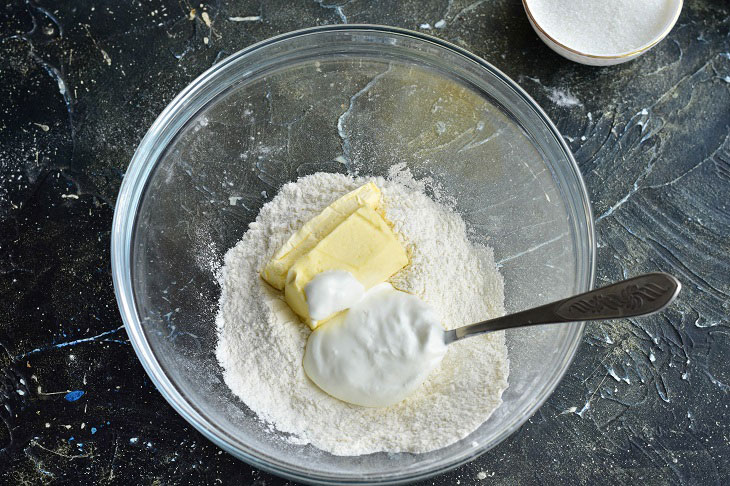 3. Add the egg yolks, which are very carefully separated from the proteins (they will be needed to prepare a delicious filling).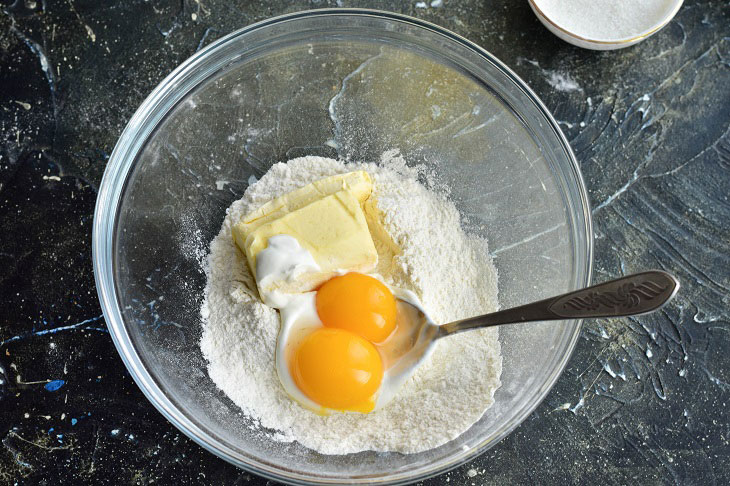 4. Add minced lemon.
If you have a whole lemon, then you can simply squeeze the juice from it and grate the zest on a fine grater.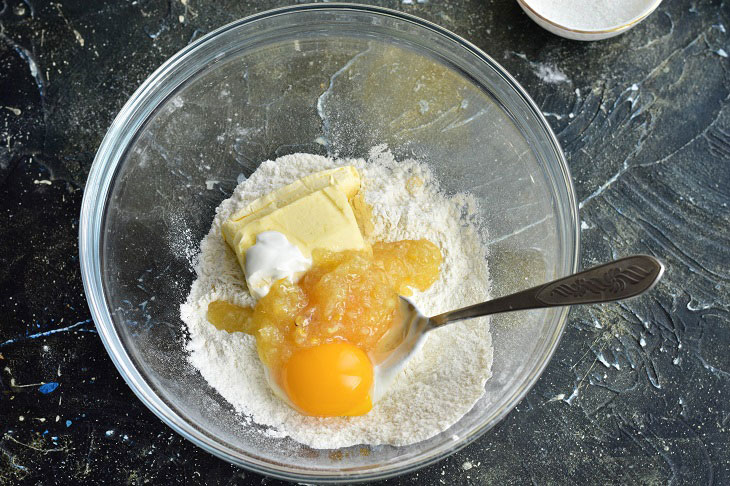 5. Now knead the dough with your hands. Be sure to add the flour gradually. You may need a little more or less flour.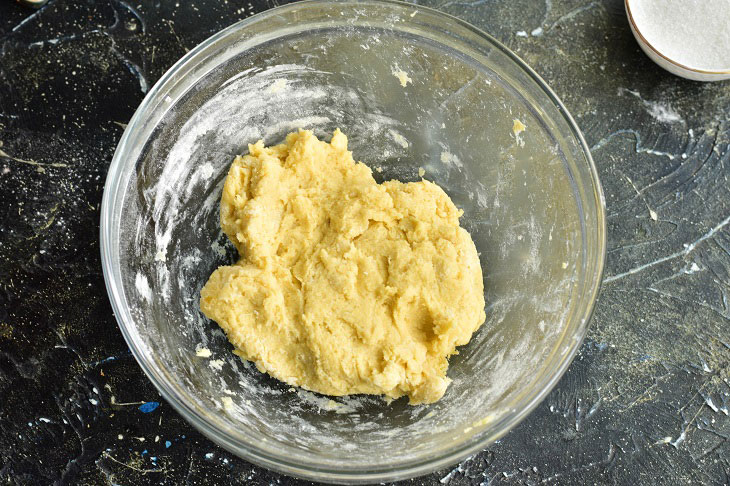 6. Whisk the egg whites with the sugar in a bowl.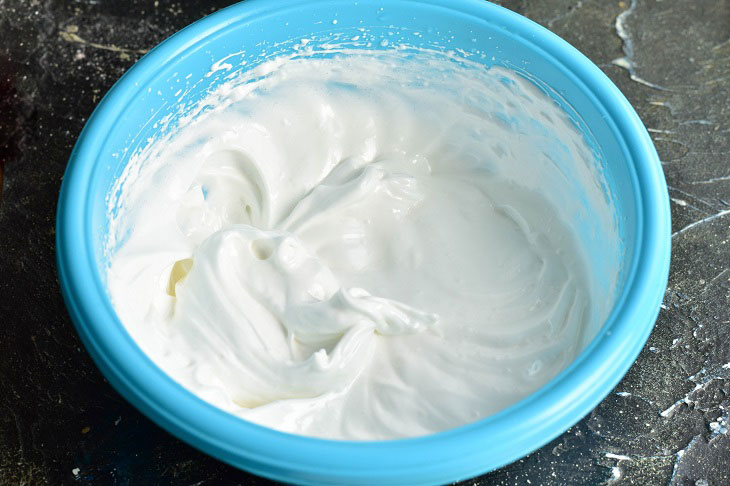 7. Twist the walnuts through a meat grinder or coffee grinder. Add them to the beaten egg mixture. Mix well.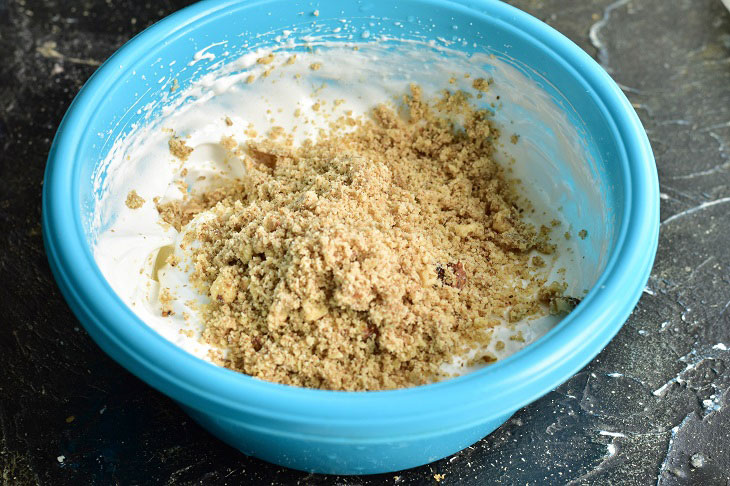 8. Roll out the dough with a rolling pin.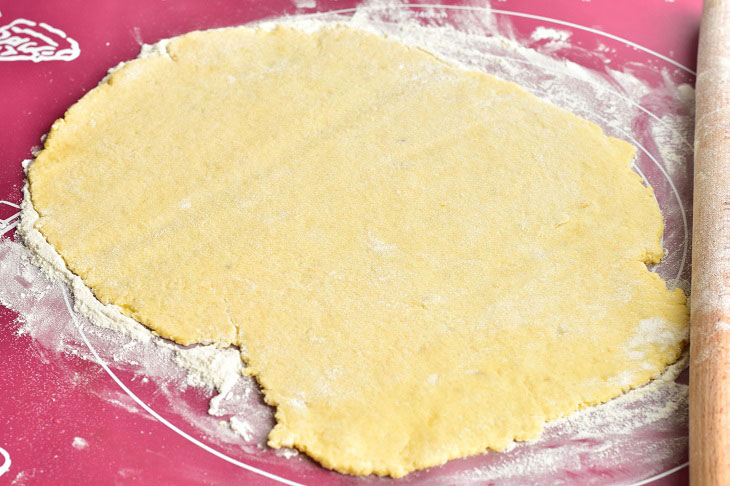 9. Using a metal ring, squeeze out the circles.
If there is no serving ring, then use the most ordinary glass.
10. Put the prepared unusual filling on each circle.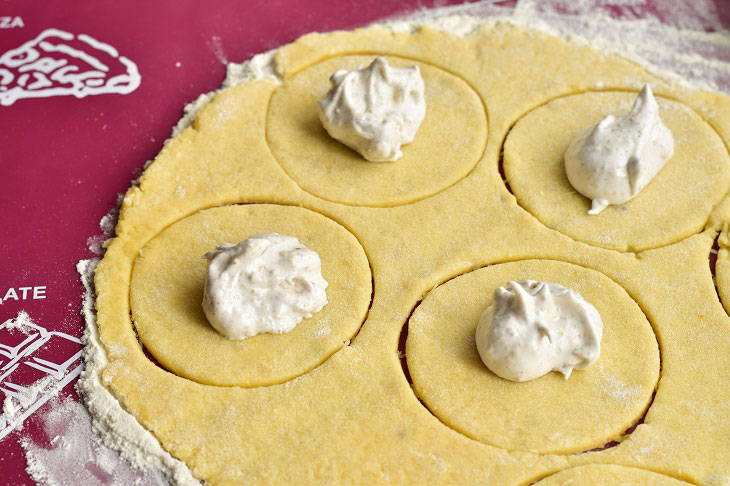 11. Form cookies into dumplings and place them on a baking sheet.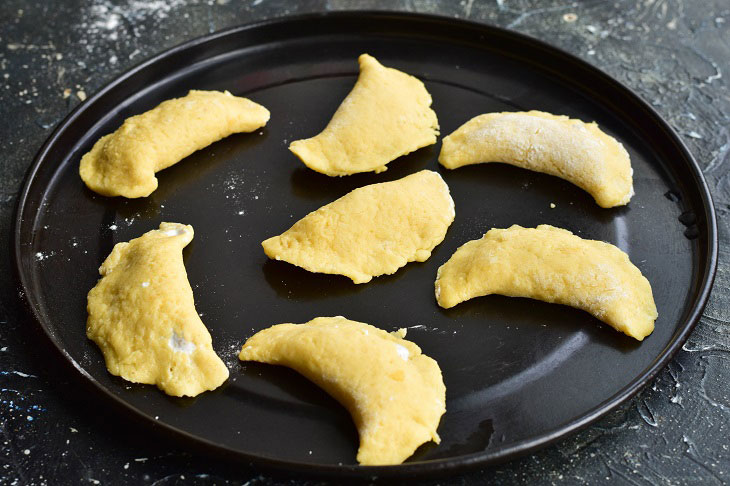 12. Send it to the oven preheated to 190 degrees for 15-20 minutes.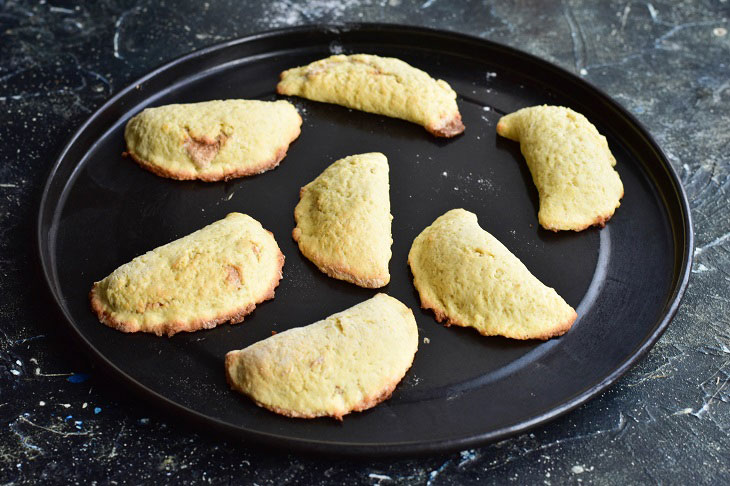 Here is such a Romanian cookie turned out! Put it on a beautiful dish, and boldly serve it to the table.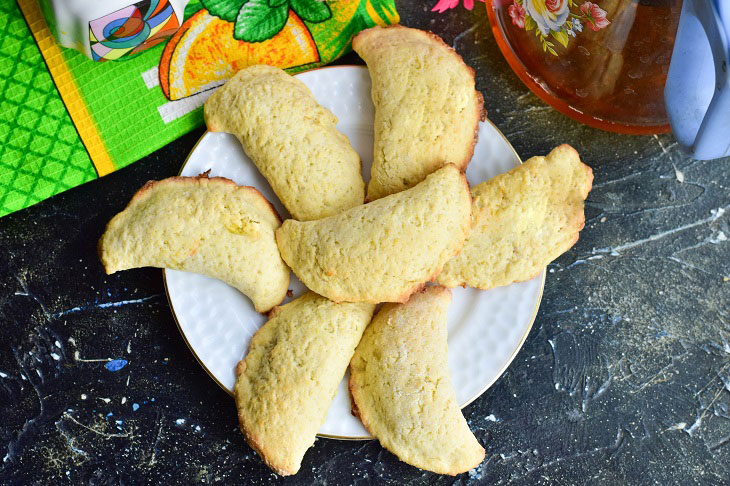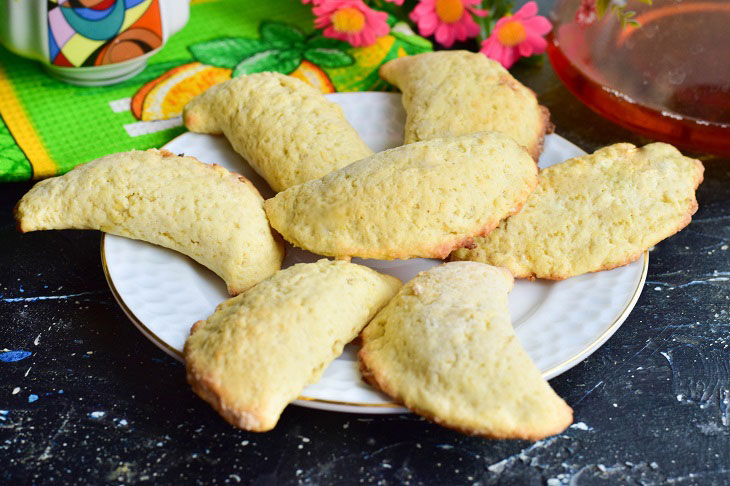 Enjoy your meal!