Bacon-wrapped chicken eskimo is very easy to make, you can use homemade or store-bought minced meat for this. Both minced meat from fillets and from the fatter part of the bird (from the thigh) are suitable. Bacon is suitable smoked or simply salted, more or less fatty.
Such a dish can be prepared on the occasion of any holiday – the "popsicle" looks appetizing and unusual. If desired, you can mix mushrooms, garlic, herbs and vegetables (except onions) into minced meat.
Ingredients:
Minced chicken – 300 g.
Bacon – 6-7 slices.
Chicken egg – 1 pc.
Bulb – 1 pc.
Vegetable oil – 10 ml.
Semolina – 40 g.
Salt – 1/3 tsp
Spices – 3 pinches.
How to cook:
1. Measure the right amount of chilled minced chicken, semolina, peel and wash the onions.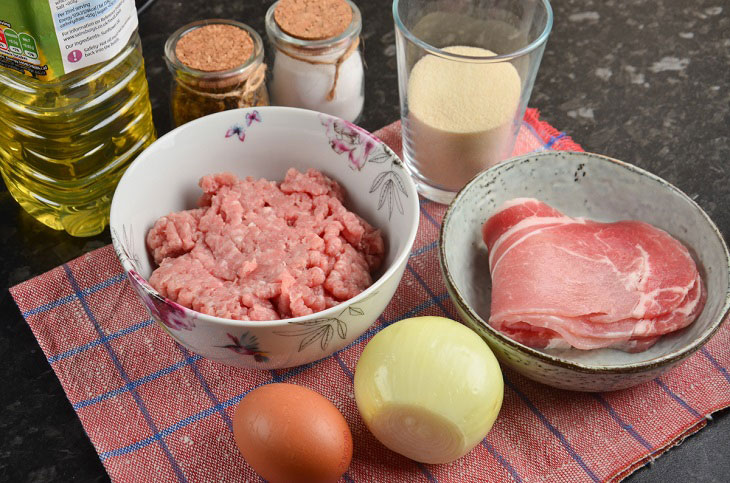 2. Put the minced chicken into a deep bowl, beat in a fresh egg to it, add salt and spices.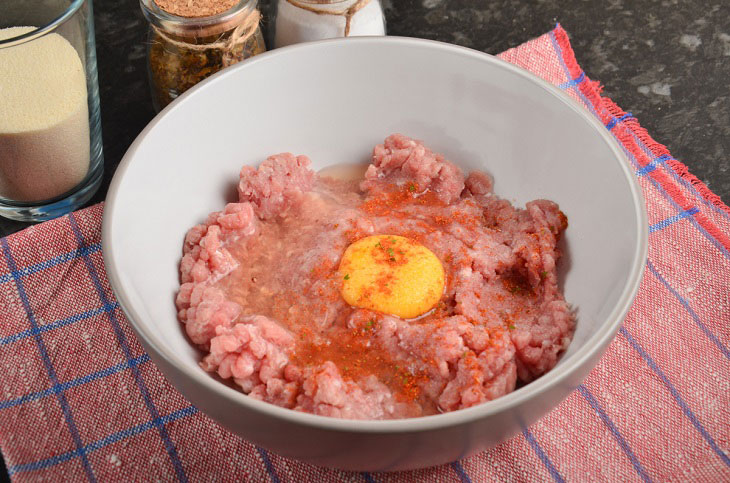 3. Grate the turnip on a coarse or fine grater, transfer to a bowl along with onion juice. This step will make the chicken popsicle juicier.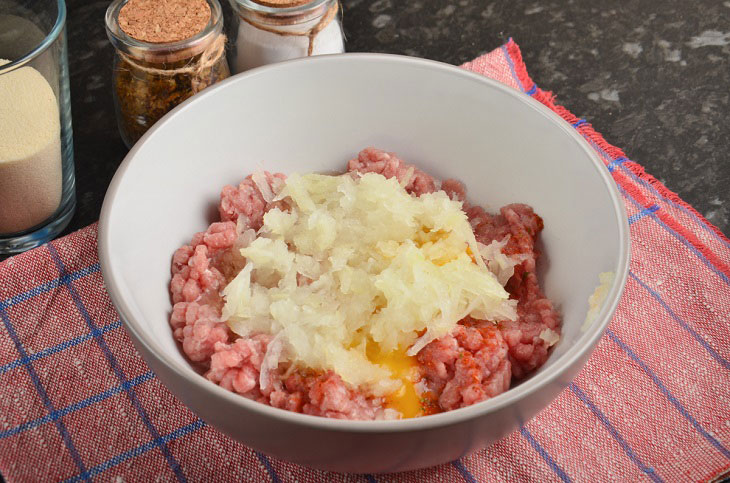 4. Put the semolina in a bowl and start mixing the minced meat.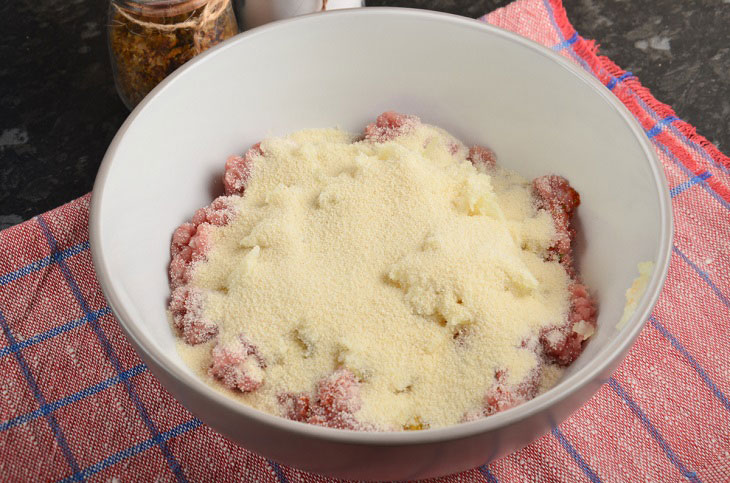 5. Completely homogeneous minced meat should be covered with a film or lid, and then sent to the refrigerator for 20 minutes – so that the semolina swells. After 20 minutes, it is advisable to mix the minced meat again before proceeding with the formation of blanks.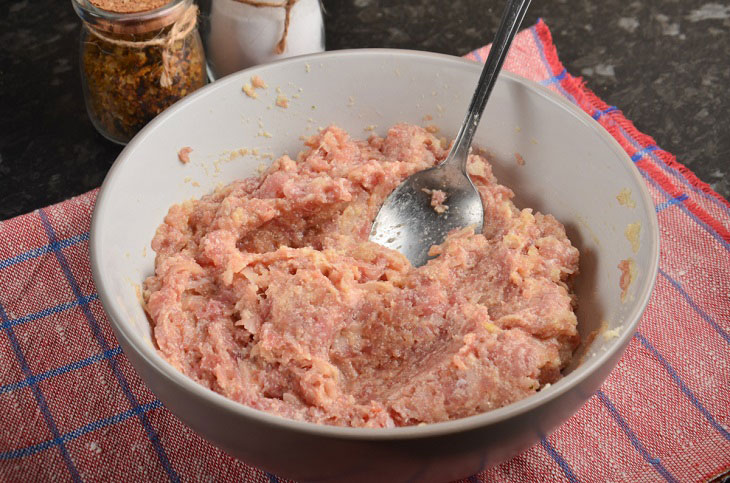 6. Take wooden skewers. With wet hands form oblong patties, pierce them with skewers and wrap in a strip of bacon. It is not necessary to fix the edges of the strip.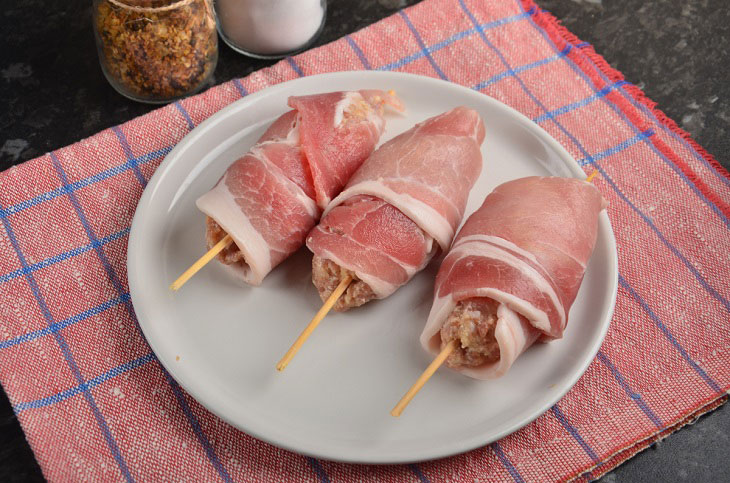 7. Transfer the blanks into a mold greased with vegetable oil. Put the mold in the oven, preheated to 180 degrees. Cook the dish for 20-25 minutes.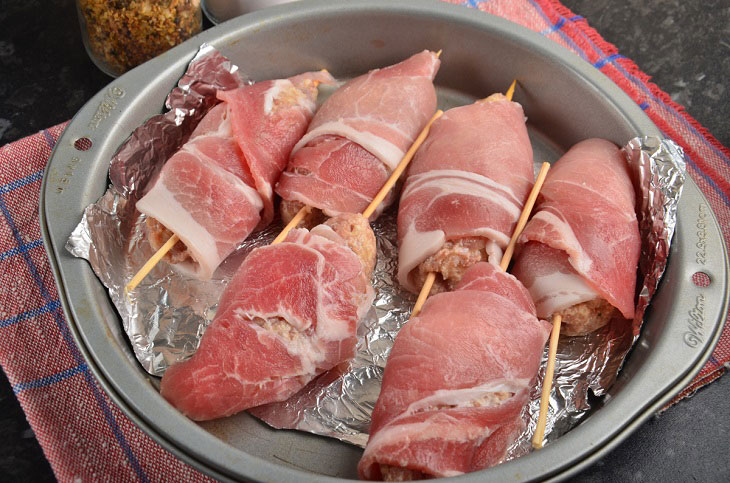 You can serve the finished dish immediately, directly on skewers or already without them. The dish can be decorated with fresh herbs, cherry tomatoes, pickles.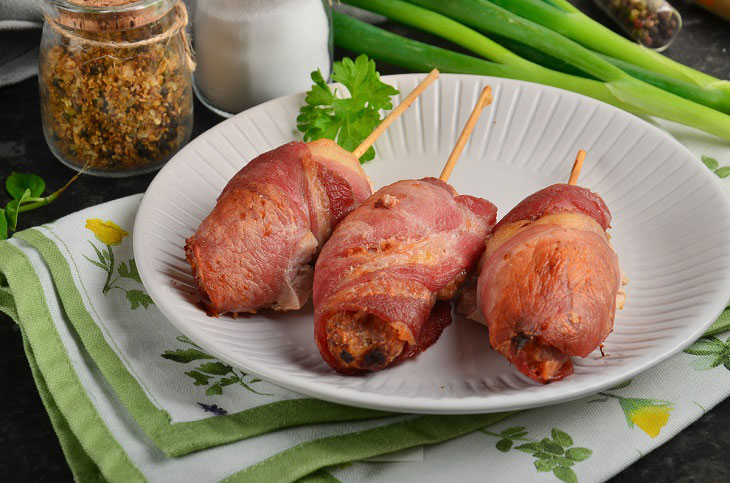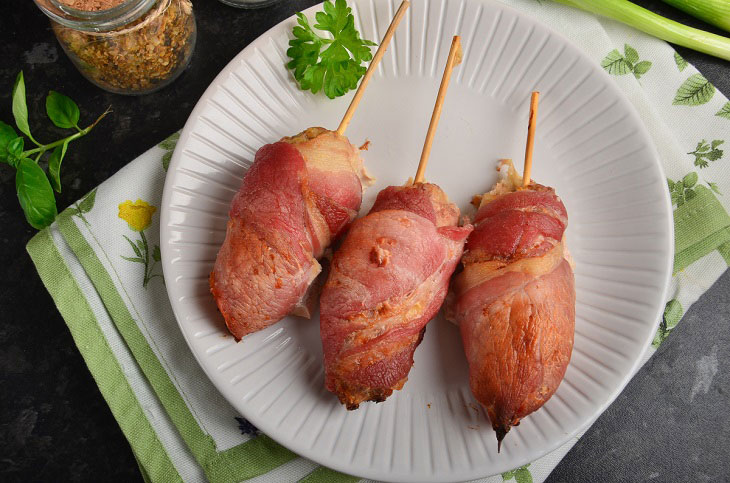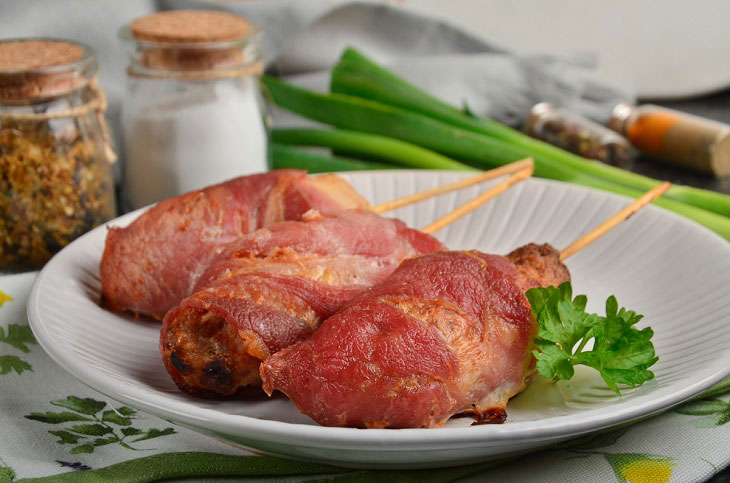 Bon appetit!