Today we will cook a tangerine pie, it is loved in many families even by those who do not eat pies with berries or fruits. Baking is very juicy and fragrant, really winter. It looks elegant, so it can be put on any holiday table.
Ingredients:
Chicken eggs – 3 pcs.
Sugar – 150 g.
Salt is on the tip of a knife.
Butter – 80 + 30 g.
Milk – 120 ml.
Wheat flour – 300 g.
Baking powder – 2 tsp
Tangerines – up to 7 pcs.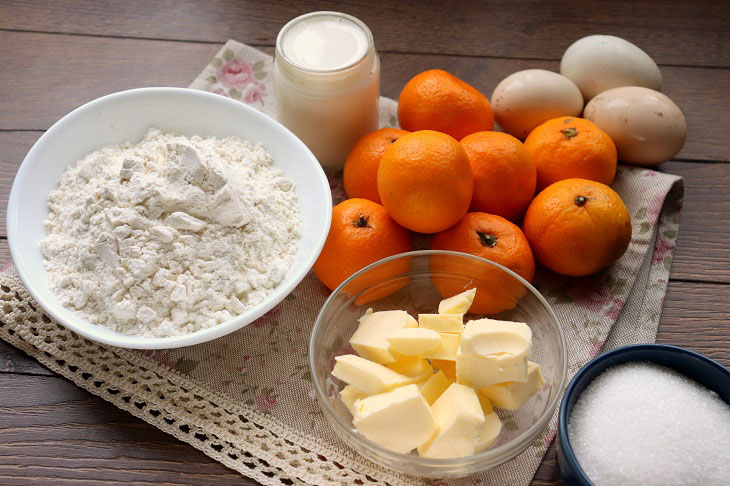 How to cook:
1. At the initial stage, it is necessary to turn on the oven to heat up to 180 degrees. Prepare the dough for the pie. Take a deep bowl and add sugar, a pinch of salt. Separate the egg yolks from the whites. Send yolks to sugar.
From proteins, you can prepare further meringues or simply add to any dough when kneading for baking buns and bread.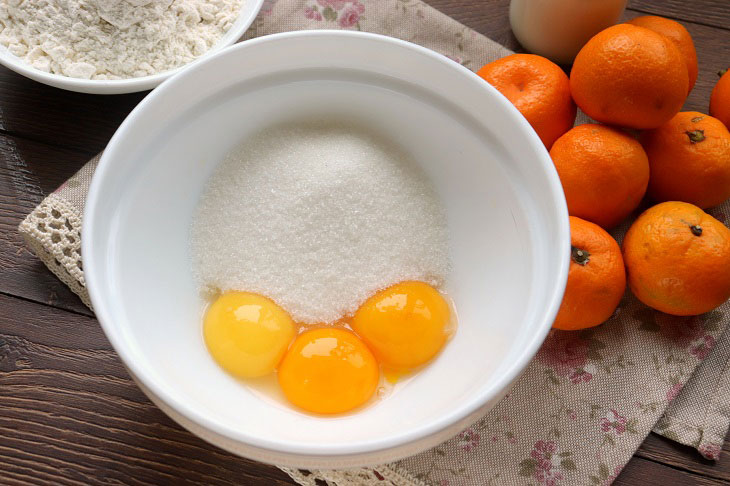 2. Beat the yolks with a mixer at medium speed until the sugar is completely dissolved. Add melted butter and continue beating for a few minutes.
Alternatively, butter can be substituted for vegetable oil in this recipe.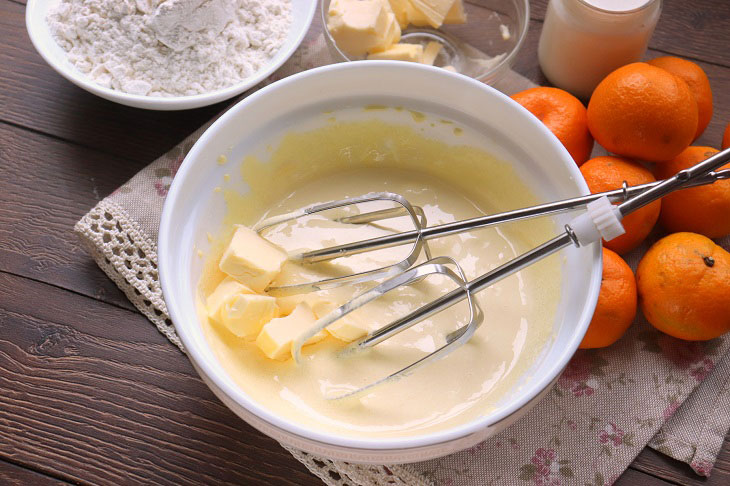 3. Enter milk into the dough. Gradually add the sifted flour and baking powder to the pie dough. You can also add vanilla sugar, cinnamon here.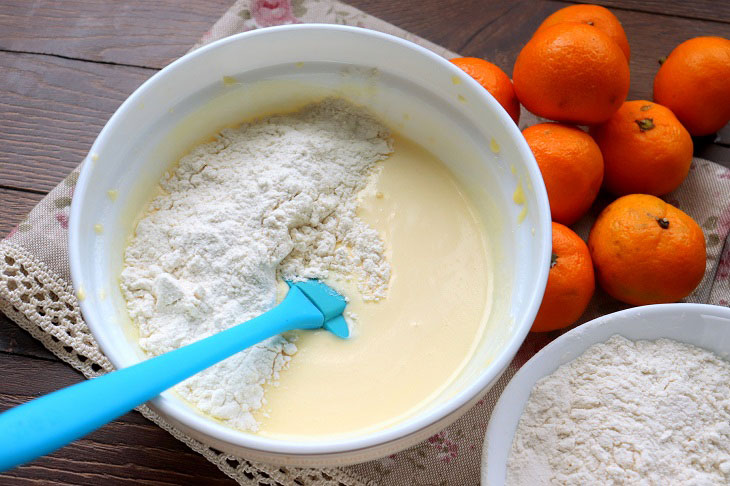 4. Peel the tangerines and cut each in half into two parts, remove the seeds. By the way, we recommend using tangerines with a thin skin, they are few without bitterness and seeds. Cover the round shape with parchment. Lightly dust the bottom of the mold with sugar and add the pieces of butter. Spread prepared tangerines in a form, filling the entire bottom.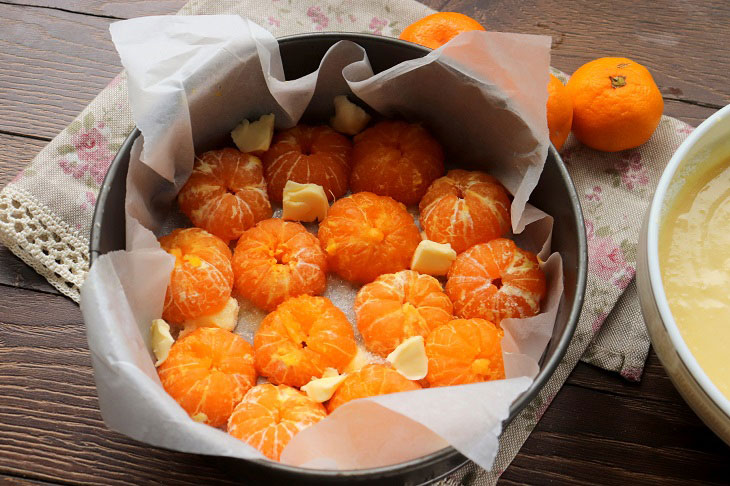 5. Pour the dough into the form with tangerines, smooth with a spatula.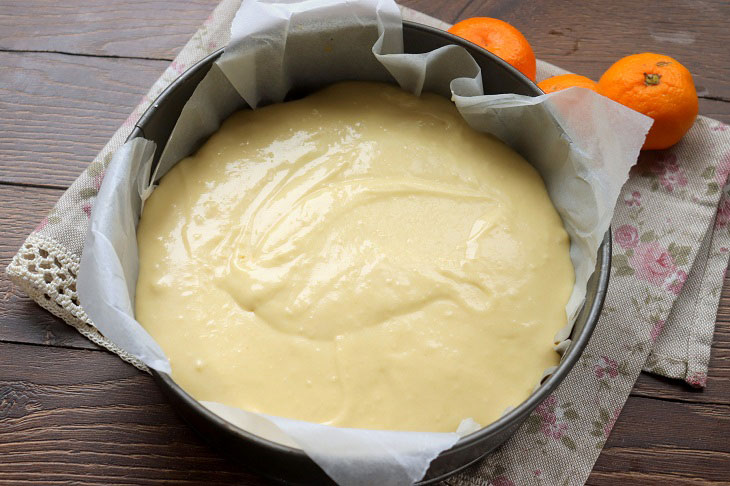 6. Bake the mandarin pie until done, 30-40 minutes. Check the cake with a wooden skewer. At the exit from it, the skewer should be dry or slightly damp.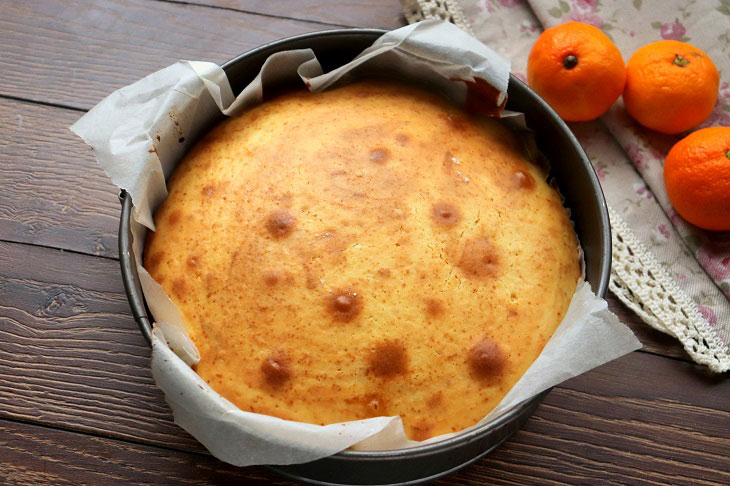 7. Allow the cake to cool slightly in the tin, then carefully invert it onto a serving plate.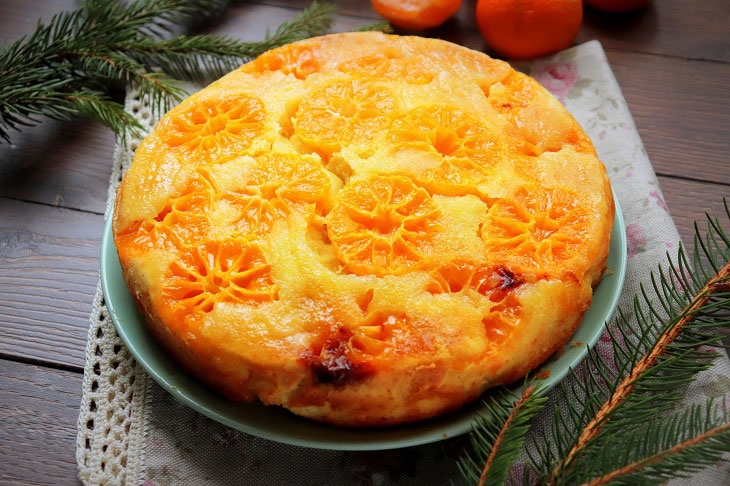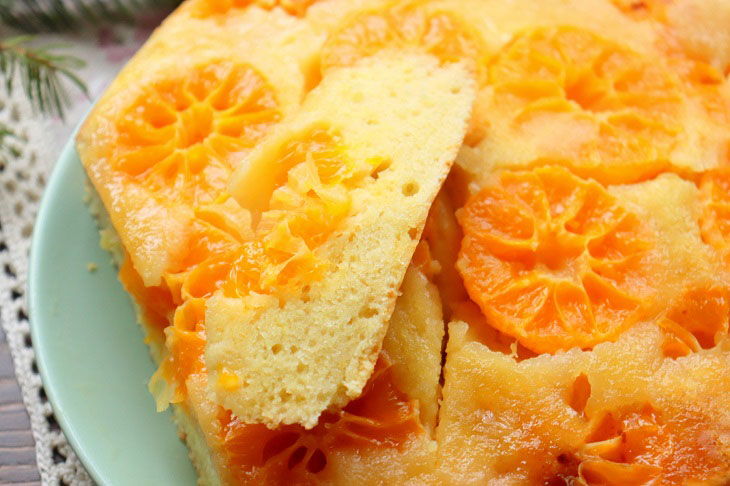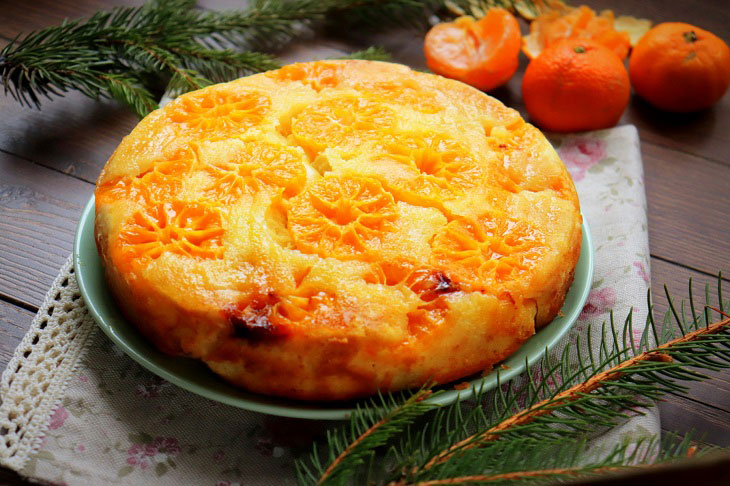 Bon appetit!