Finnish potato cakes are great for a snack. Spices such as suneli hops and Provence herbs are best added if you like pastries with spices. You can replace them with finely chopped dill added to the dough itself. Be sure to keep in mind that the taste of the finished cakes will depend primarily on the spices that you add.
Ingredients:
Potatoes (medium size) – 6 pcs.
Wheat flour – 90 g.
Sesame – 2 tbsp. l.
Provence herbs – 1 tsp
Olive oil – 15 ml.
Salt – to taste.
Suneli hops – 1 pinch.
Chicken egg – 1 pinch.
How to cook:
1. Peel the potatoes, rinse and boil until tender in salted water. Boil for about 25-30 minutes depending on the size of the tubers.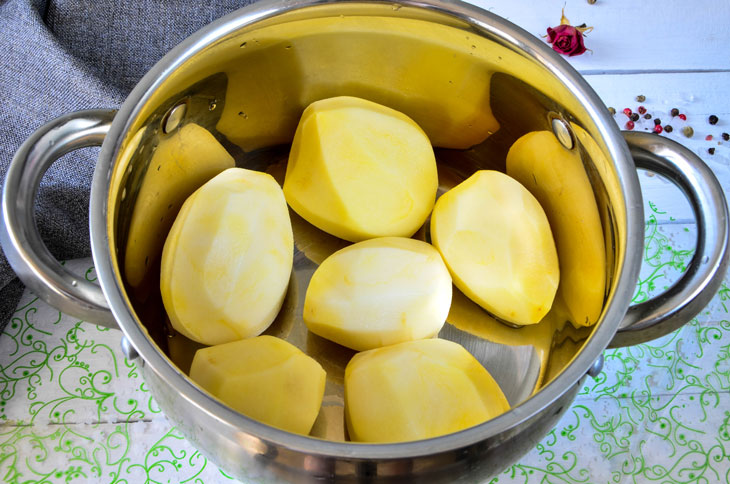 2. Drain the water and use a potato masher to mash the potatoes.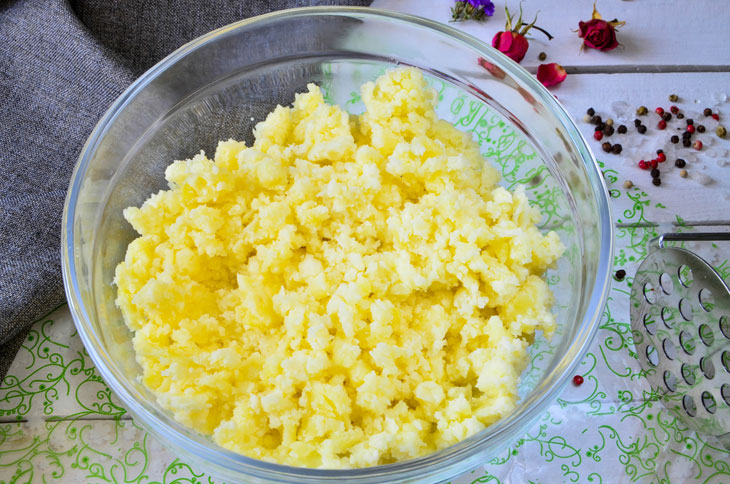 3. Add flour, egg, a little salt and spices (optional). I added suneli hops.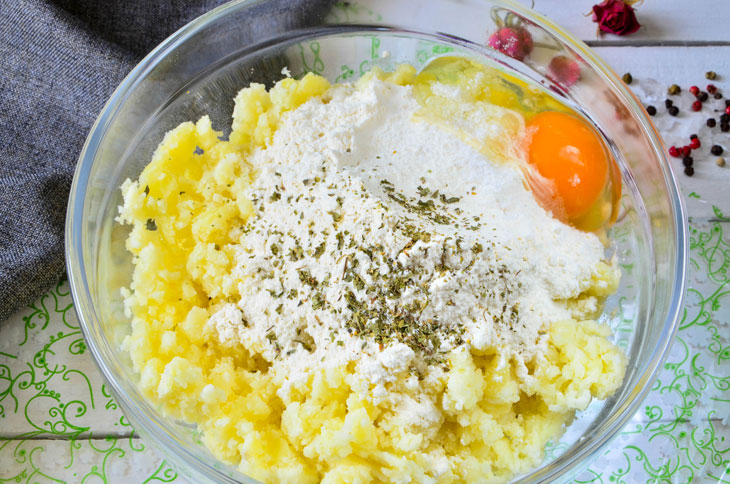 4. Mix everything well until a homogeneous mass is obtained.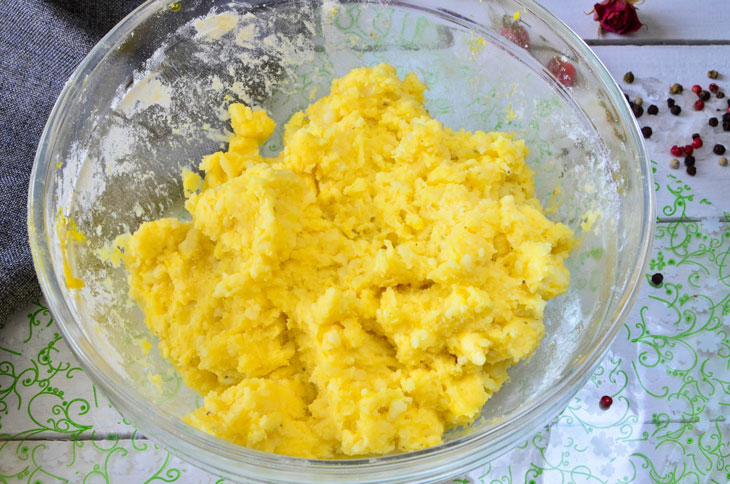 5. With wet hands form potato balls of the same size. Then cover the baking sheet with parchment and flatten the potato balls directly on it with your fingers, forming thin cakes.
It is better not to make the cakes too thin so that they do not turn out very dry. A thickness of about 5 millimeters will be just right.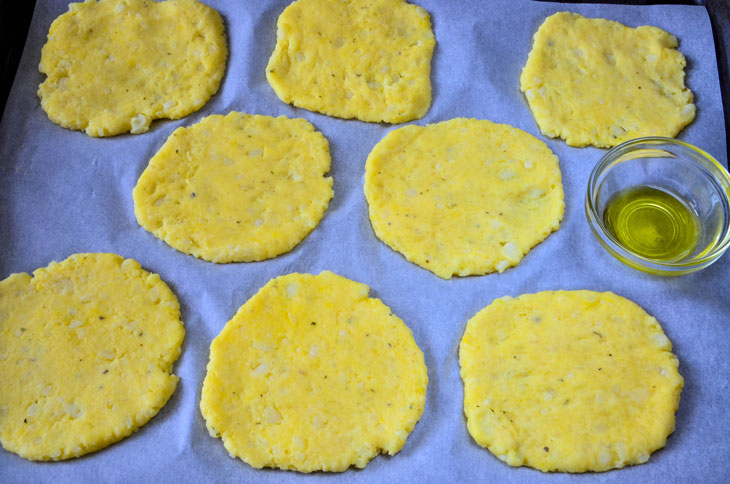 6. Using a fork, make a few shallow holes in each tortilla and brush them with olive oil using a pastry brush. Top with herbes de Provence and sesame seeds. It can only be sesame seeds.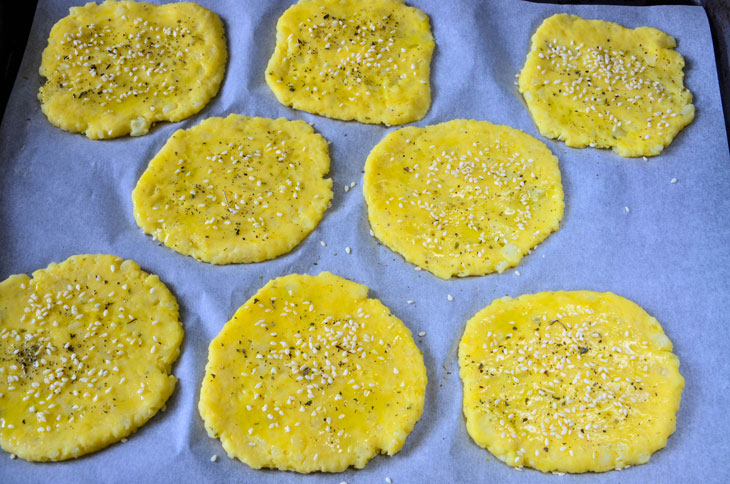 7. Bake Finnish flatbread in an oven preheated to 230 degrees for 20 minutes. During this time, they should brown.
Allow the cakes to cool slightly and use a spatula to separate them from the parchment.
If you use good parchment, there will be no problems with this. If you are not sure of its quality, it is better to pre-lubricate with sunflower oil.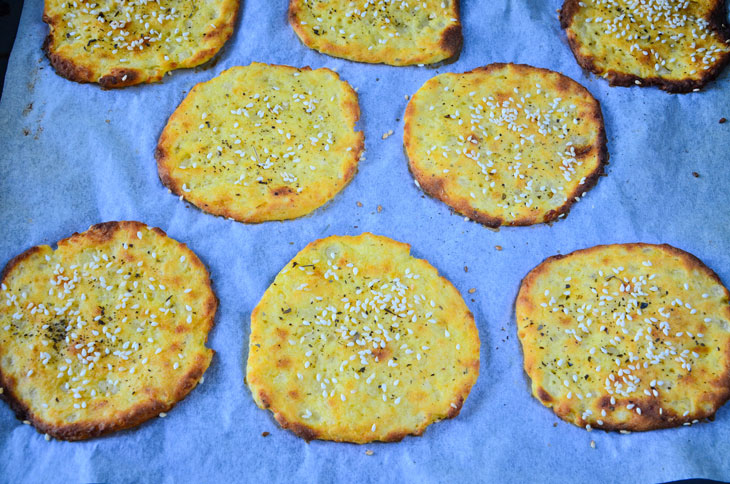 Finnish potato cakes are ready.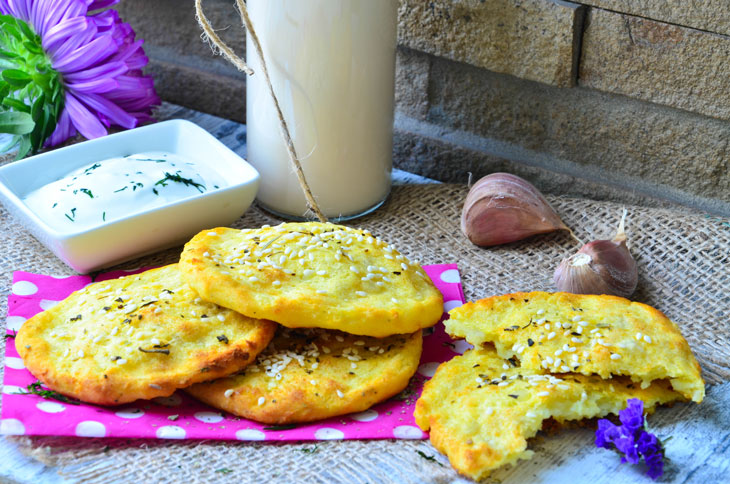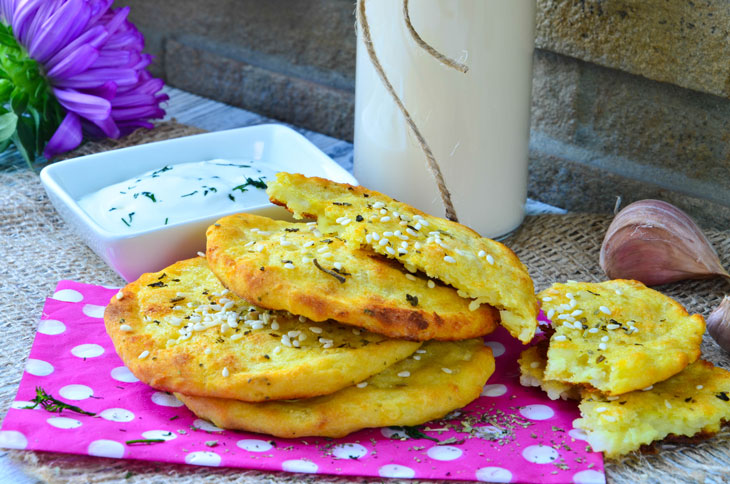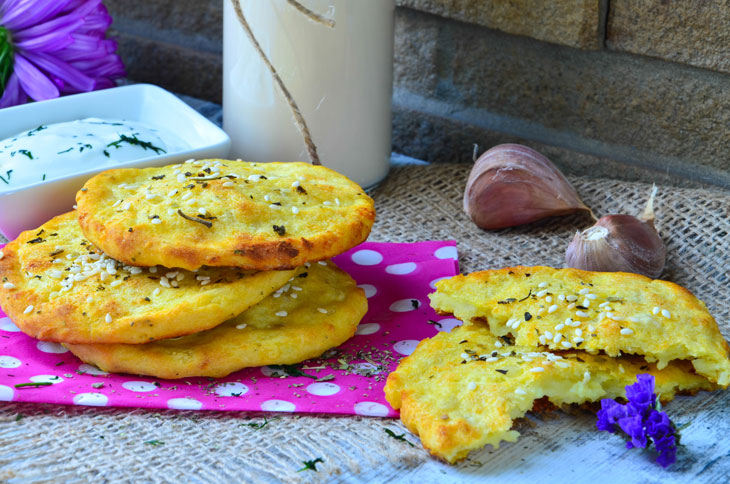 Enjoy your meal!