We will prepare a quick snack or addition to the main course today. These will be fragrant and tasty cakes with cheese, the main component of the dough of which will be potatoes.
They will be fried in a pan. In the evening, you can boil potatoes, or use mashed potatoes left over from yesterday for this dish. From the proposed potato dough, you can make both thin and cakes, similar in thickness to pancakes for your table.
Ingredients:
Boiled potatoes – 3-4 pcs.
Mozzarella cheese – up to 100 g.
Large chicken egg – 1 pc.
Wheat flour – 250 g.
Sea salt – 1.5 tsp.
Sugar – a pinch.
A mixture of ground peppers – to taste.
Garlic – optional.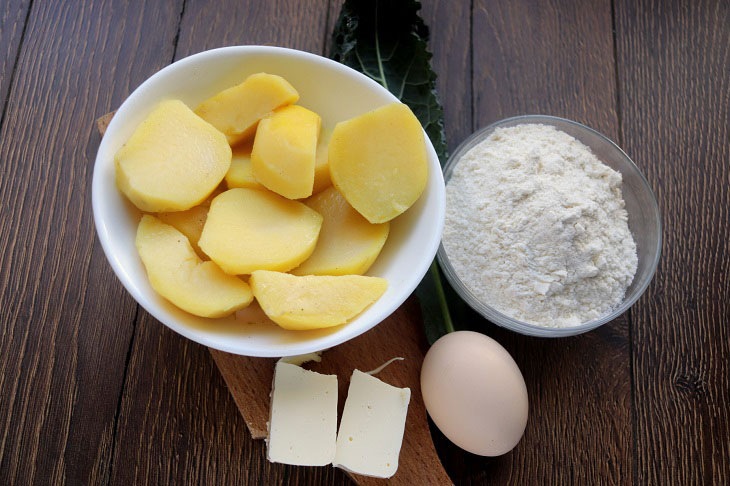 How to cook:
1. Boil pre-peeled and coarsely chopped potatoes until tender. During cooking, add bay leaf, dill and salt to taste to potatoes. Drain the water from the potatoes; you won't need it for this recipe.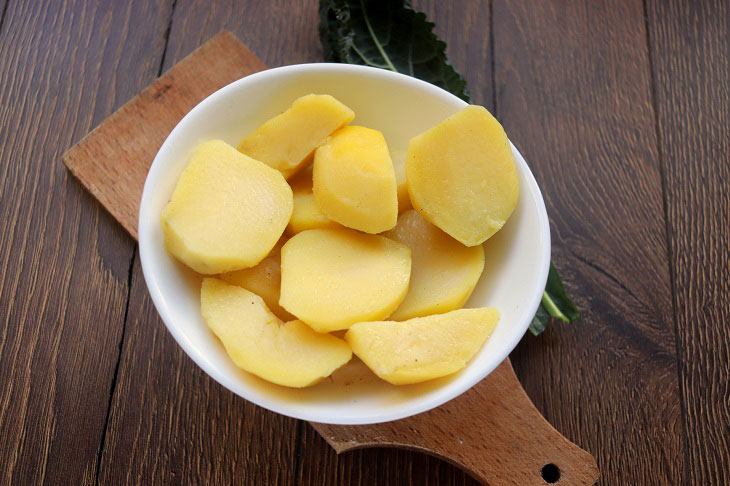 2. In a deep bowl, mash potatoes with a potato crusher or use a grater for this. Send one large chicken egg or two small eggs to the potato mass. Add sea salt and a pinch of sugar to the mass.
To make the cakes more fragrant, add a mixture of ground peppers, dry garlic powder or onion powder to the potato dough.
3. Introduce wheat flour into the dough gradually, mixing with a spatula.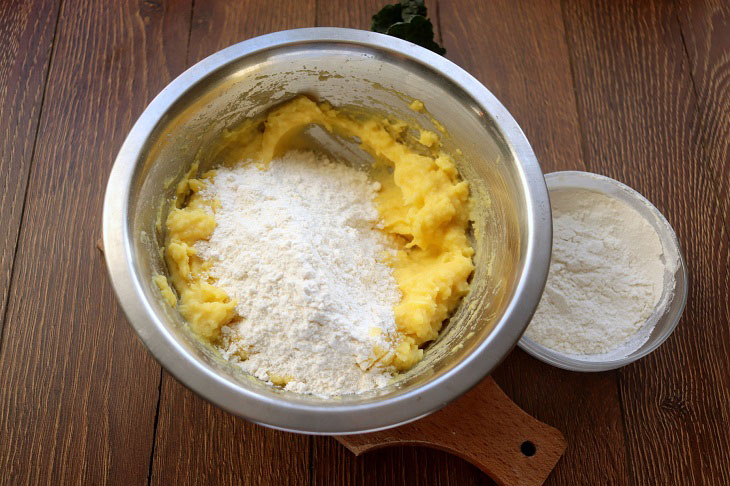 4. Grate a piece of mozzarella or Adyghe cheese on a grater and add to the dough.
By the way, if desired, you can add a teaspoon of baking powder to the dough to make the cakes slightly fluffy, porous.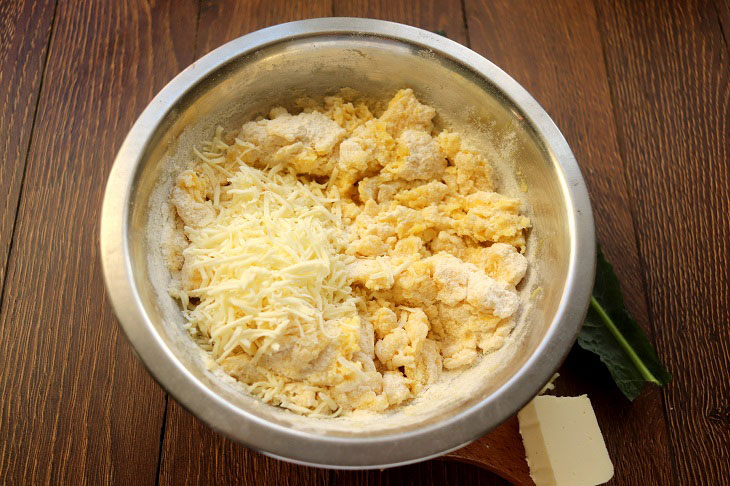 5. The dough for potato cakes is soft. It will be easy to work with such a dough if you let it stand covered with a film for a while, 10-15 minutes.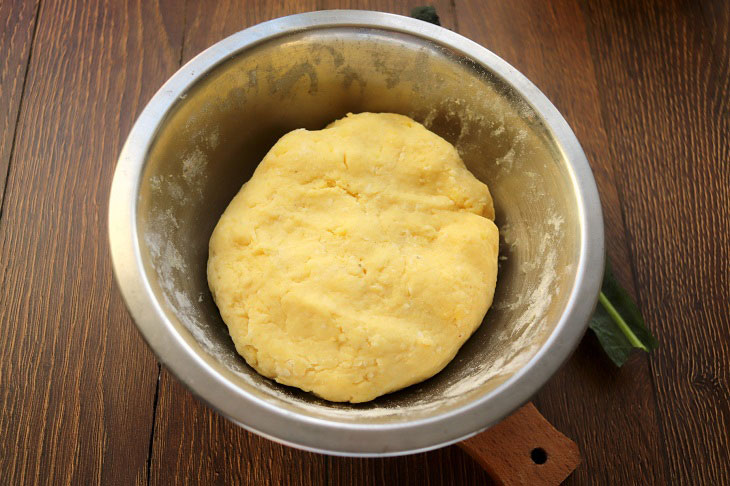 6. Sprinkle the work surface with flour or starch, divide the dough with a knife into parts. Roll out the dough for cakes thin or medium thickness.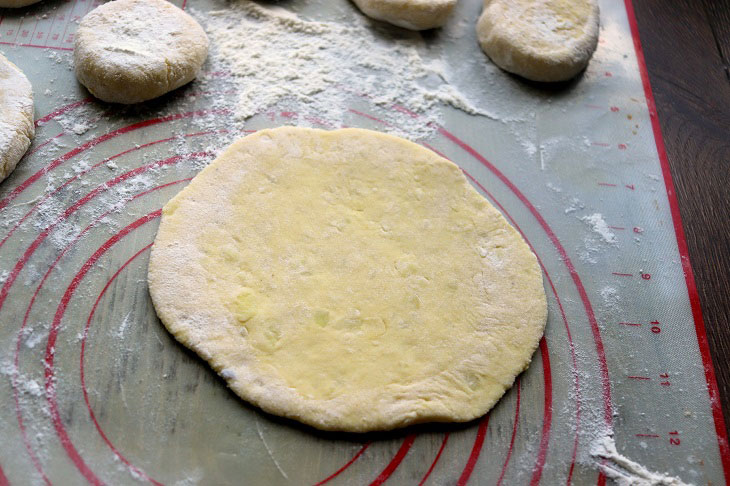 7. Heat the pan and grease with vegetable oil, fry the cakes until golden brown under the lid. You can also cook such flat cakes in a dry pan without oil, but then we recommend greasing them with butter already on a plate and stacking them in a pile.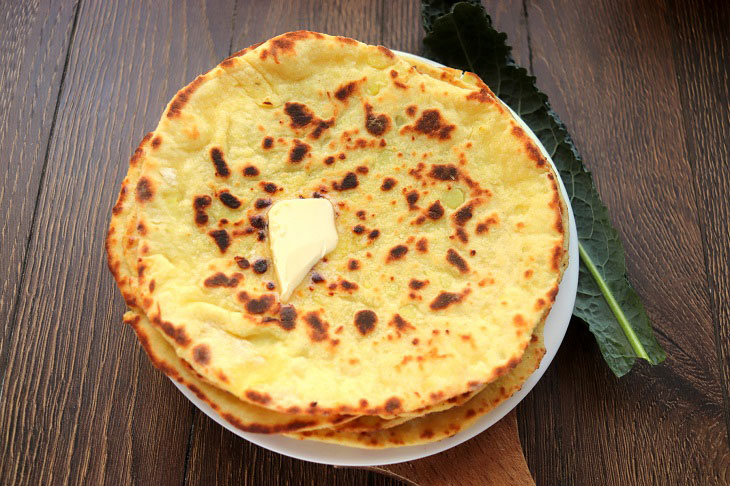 8. Serve these fragrant cheese cakes, which smell so appetizing to the table, warm, with sour cream.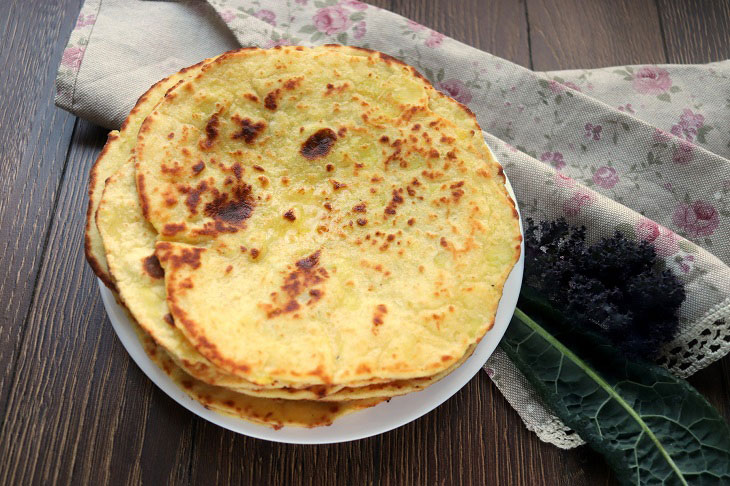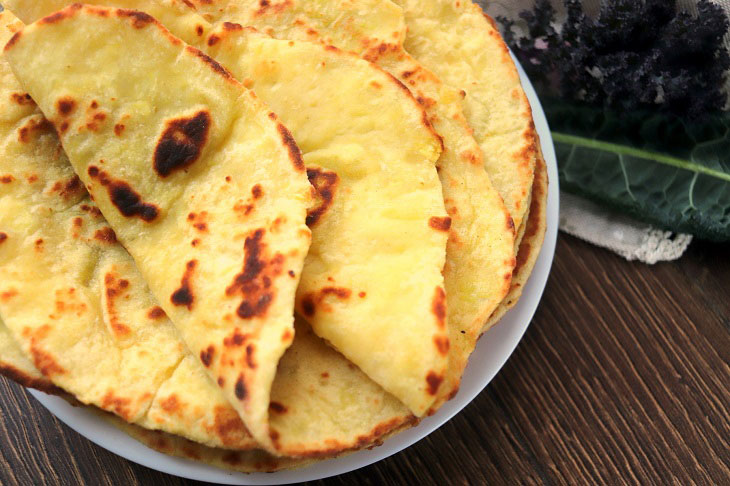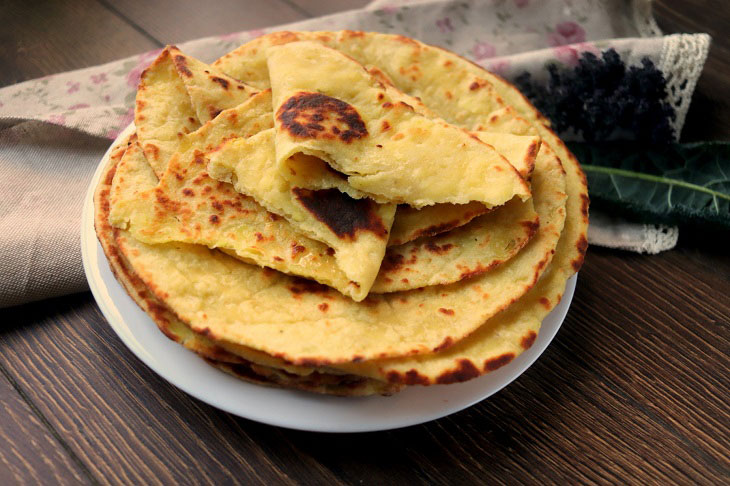 Bon appetit!