Medallions are a classic dish of French and European cuisine, most of us associate with round meat pieces of pork or beef. In fact, this appetizer is prepared not only from meat. There are vegetable, cheese, chicken and fish medallions. Most often they are served cold before hot appetizers or decorate complex dishes with them – stuffed fish or baked hare.
We offer you a very simple recipe for making fish medallions that look spectacular at a festive or buffet table. These medallions can be served as a cold appetizer or as an independent dish. Any river or sea small-boned fish or ready-made fillet is suitable for the recipe. We took the tail of a large catfish, it turned out great. Spices – variable, selected to taste. Even a beginner can handle the recipe.
Ingredients:
Catfish fillet (net weight) – 250 g.
Lemon juice – 1.5 tsp
Lemon for serving – 3-4 circles.
Coriander – 0.5 tsp
Paprika – 0.5 tsp
Cumin powder – 0.5 tsp.
Vegetable oil – 2 tbsp. l.
Basil – for serving.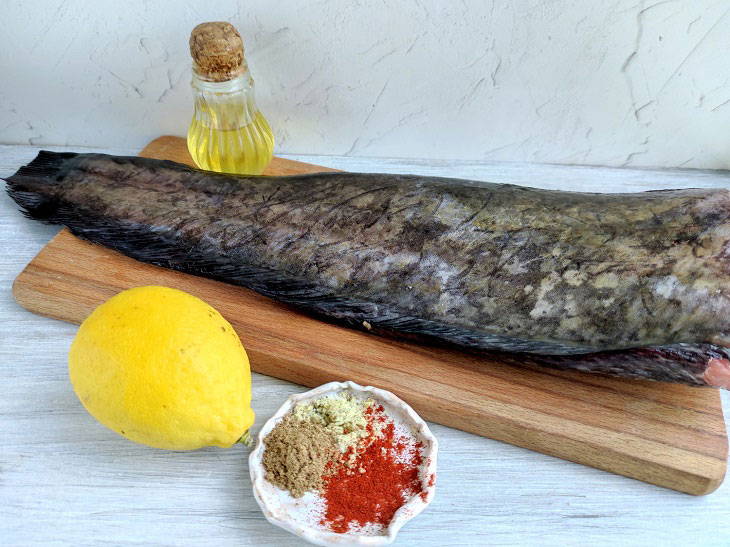 How to cook:
1. Rinse catfish in cold water, lay on a hard board. Remove the fins, make an incision between the skin and the flesh of the fish. Dip your fingers in salt (so as not to slip), gently pick up the skin, remove it from the carcass. With a sharp knife, cut along the ridge, select the fillet. Remove bones if necessary.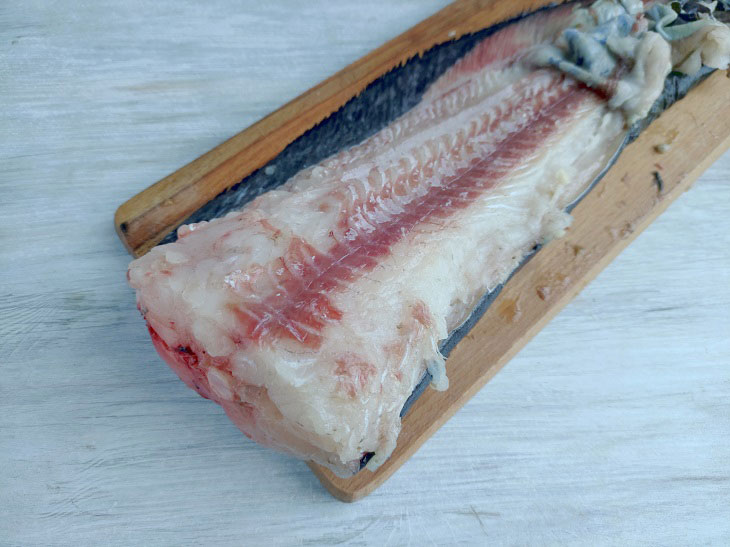 2. Put the finished fillet on a board, sprinkle with salt, pepper and spices. Sprinkle with lemon juice. Step back from the edge 0.5-0.7 cm, cut off a long fish tape. Roll it up like a snail.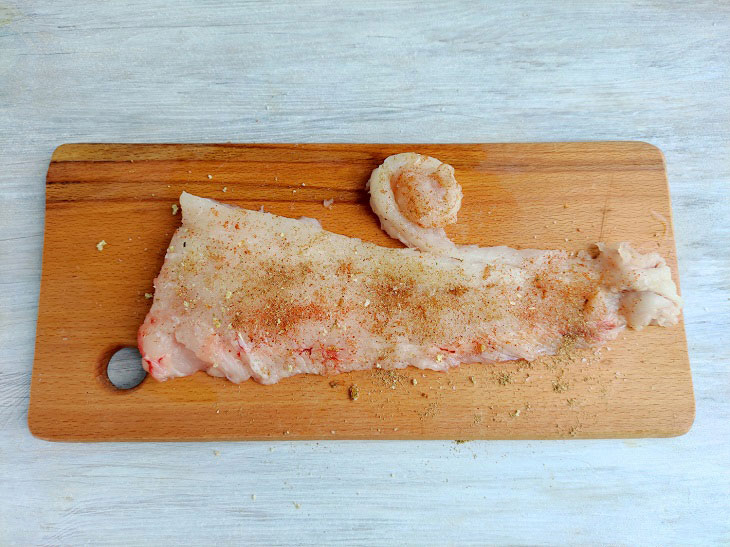 3. Form the rest of the medallions in the same way. It is not necessary to fix the pulp; after removing the skin, it retains its shape perfectly when frying.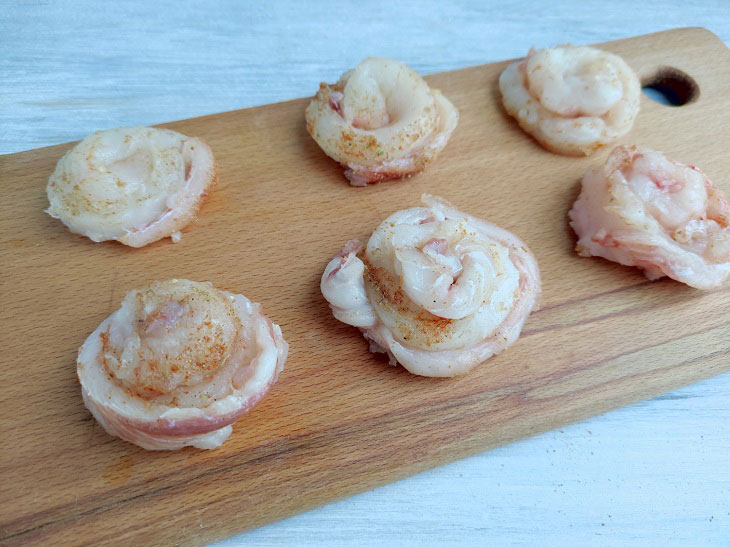 4. Heat a frying pan with vegetable oil, put medallions in hot oil. Fry for two to three minutes over medium heat.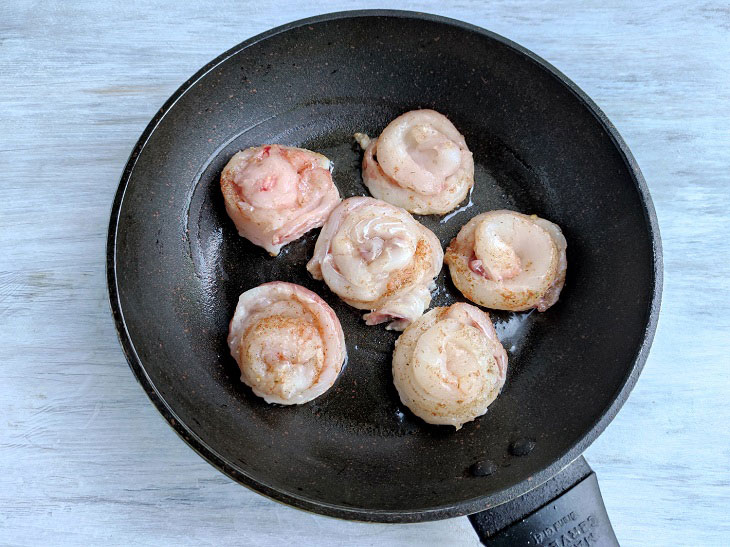 5. Turn the medallions over, continue cooking in the same way.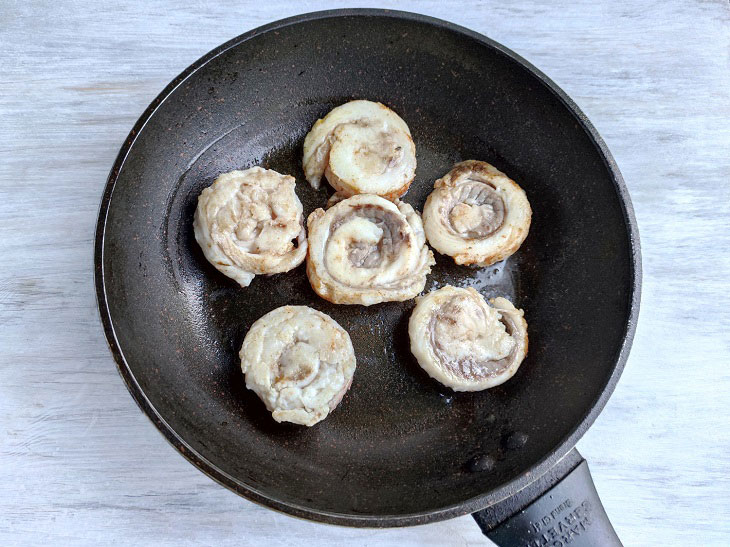 6. Arrange the basil leaves and lemon wedges on a serving plate. Lay the medallions, supplement the serving with a sauce based on sour cream or yogurt.
Fish medallions are delicious hot or cold. The products have a very delicate structure.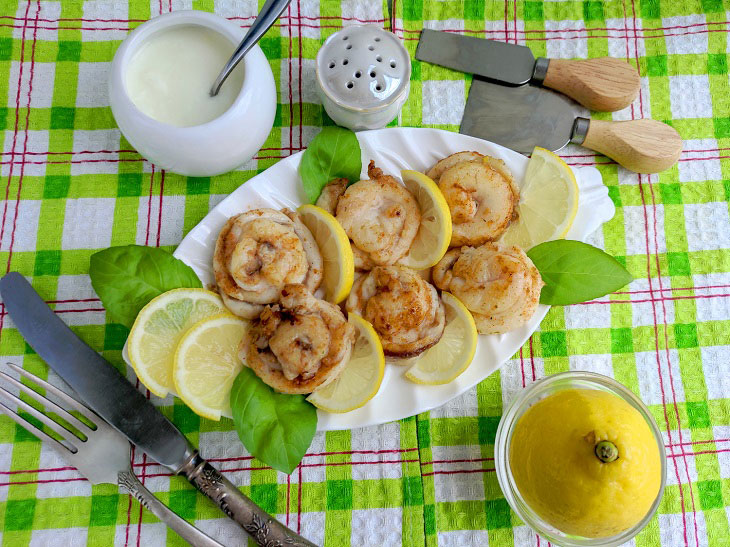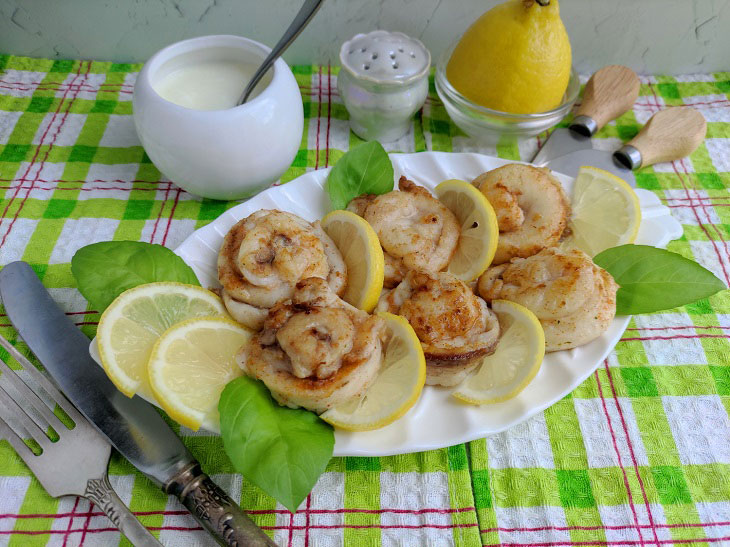 Bon appetit!