These flatbreads can often be prepared for your family and served at the table instead of regular bread. Today we offer you to make such an appetizer, which belongs to Indian cuisine and is called Bhaturi. In addition to the fact that the cakes are delicious, they also have a pretty look that makes you want to eat.
Ingredients:
Wheat flour – 350-380 g.
Kefir – 300-350 ml.
Soda – 1 tsp
Salt – 1 tsp
Sugar – 1 tsp
Vegetable oil – up to 100 ml.
Sesame – 2-3 tbsp. l.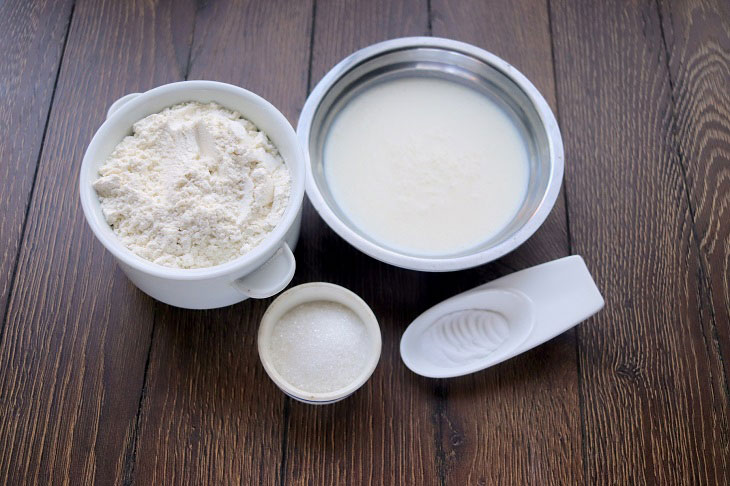 How to cook:
1. Prepare the pastry dough. Sift wheat flour with baking soda. Pour kefir at room temperature or a little warm to the flour. Alternatively, kefir can be replaced with drinking yogurt or sour milk. Add salt and sugar to the dough by a pinch.
To give a bright shade to the cakes, turmeric can be added to the dough. And you can also make such cakes with chopped herbs.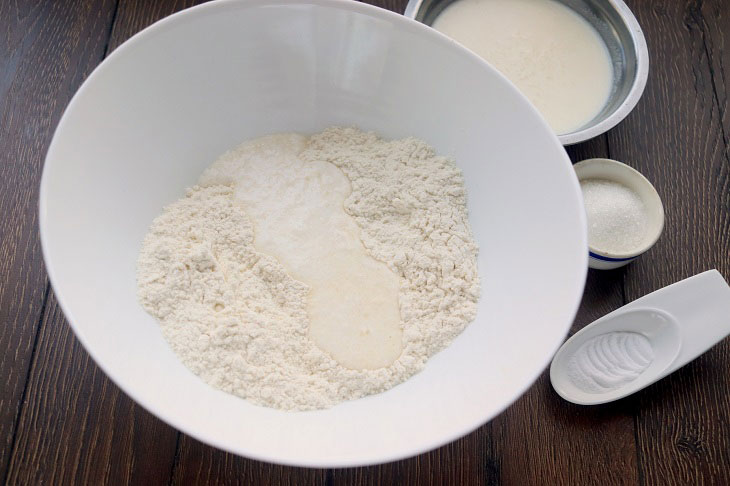 2. Knead the dough with a spoon, and when it has already acquired a thicker consistency, move to the table and knead by hand.
Do not try to add a lot of flour to the dough, otherwise the cakes will turn out tough.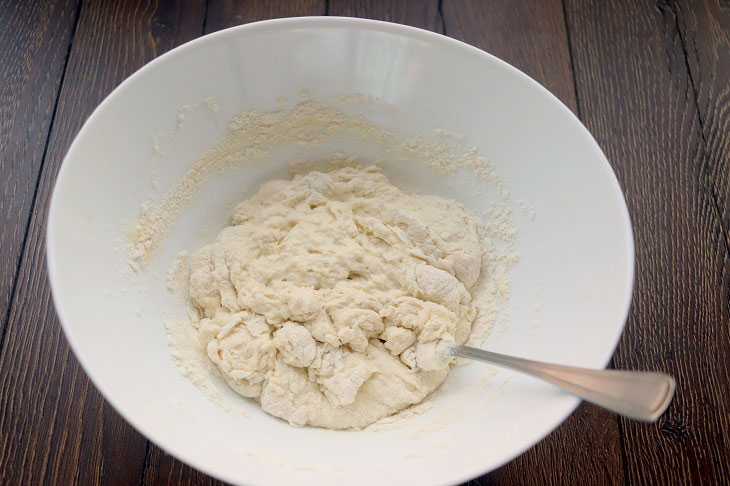 3. The dough will be slightly sticky to your hands when kneading, just grease them with vegetable oil. Divide the dough into small pieces, sprinkle with a little flour.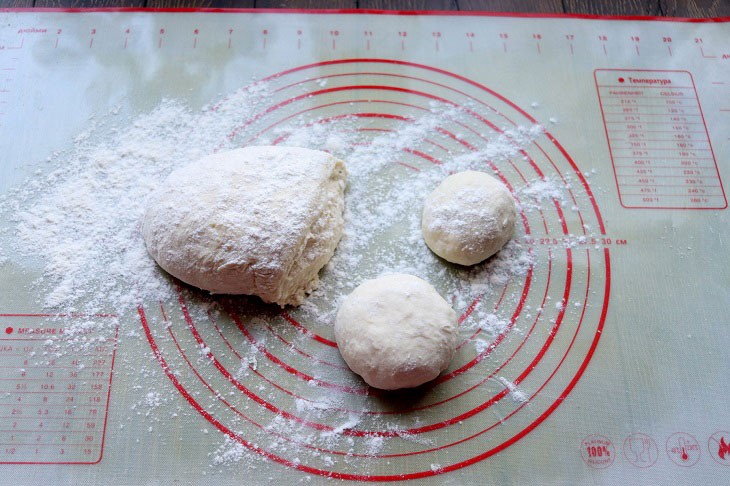 4. Roll out small cakes from the dough, up to 15 cm in diameter. Add sesame seeds to the work surface and roll out the cakes so that the seeds stick to the dough.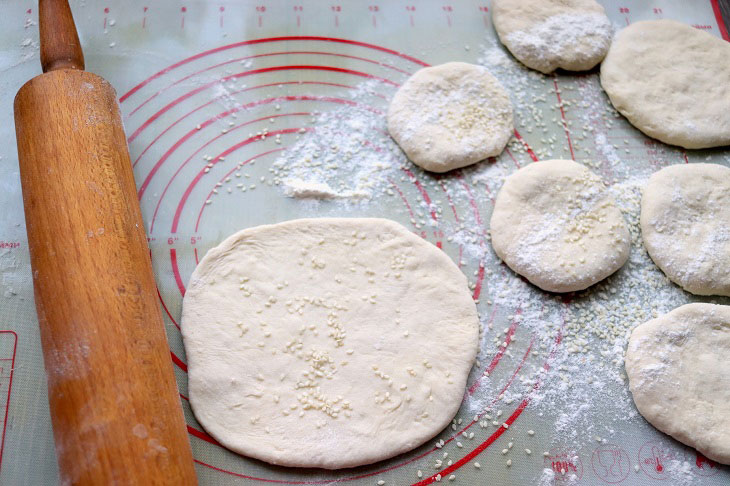 5. Fry the tortillas in vegetable oil until golden brown. The cakes are cooked quickly enough in a pan, make sure that they do not burn.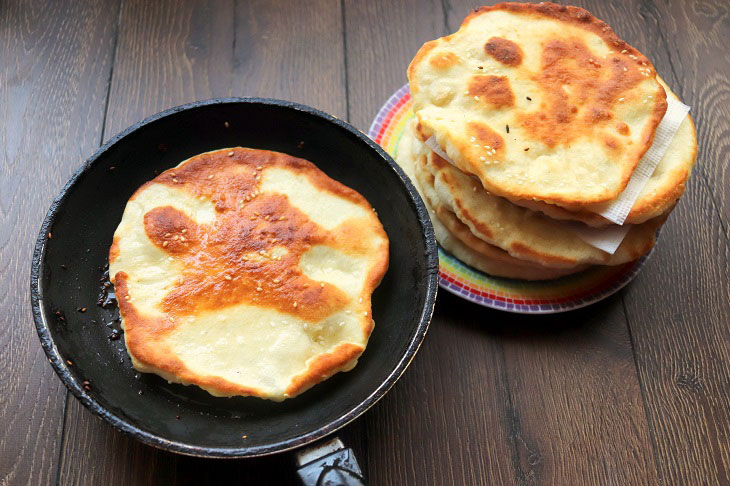 Ready-made Bhaturi flatbreads are very tasty when piping hot, especially with sour cream or mayonnaise sauce or just like that.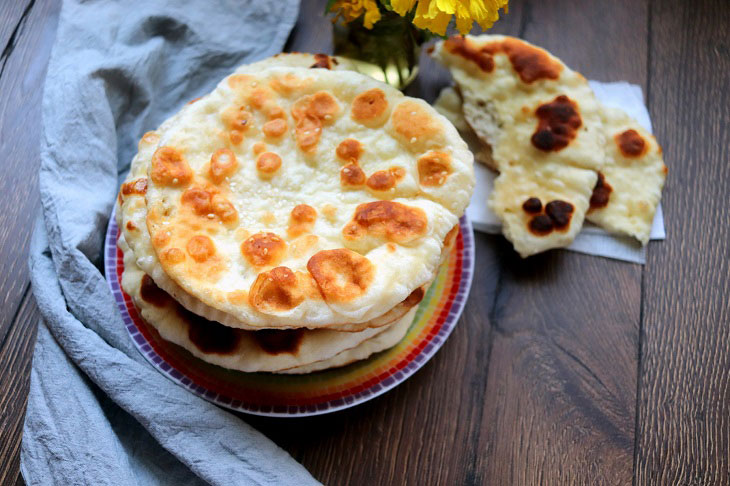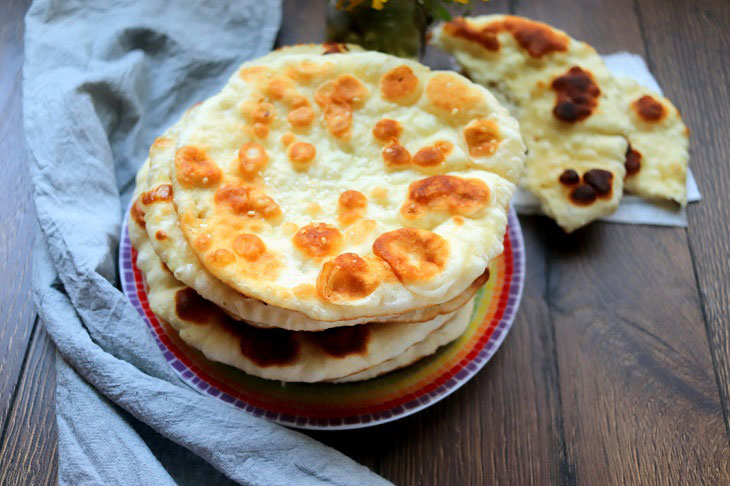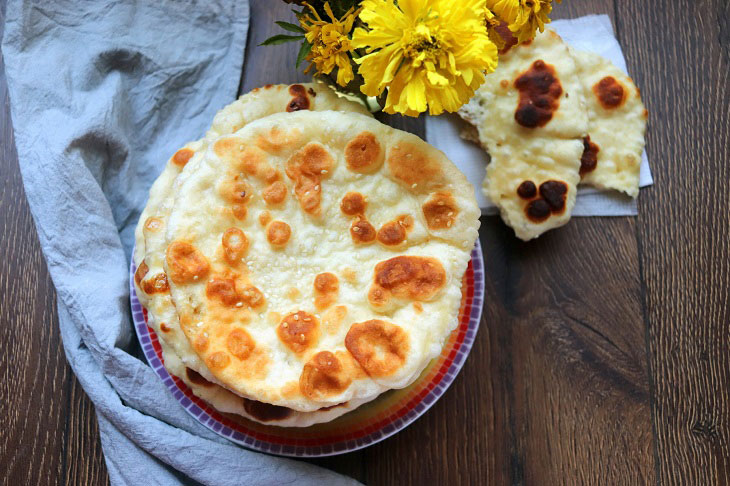 Bon appetit!