French potatoes in milk is a very unusual dish that can be made for lunch or even dinner. It should only be served hot. When choosing products, it is desirable to use everything of high quality, especially for hard cheese. Milk is suitable with any percentage of fat content. If milk is not on sale, then you can safely use cream. Potatoes should be taken of any variety. It is only worth considering one important point, if the potatoes are young, then, most likely, it will need to be cooked a little less in time.
You can serve french fries in milk with any salads and additionally cooked meat dishes. You can also make some sauce for it. From above, ready-made potatoes can be crushed with fresh herbs, pour mayonnaise, sour cream at the end of cooking, or sprinkle with hard cheese. So the dish will come out with a beautiful and appetizing crust. But, it all depends on your taste preferences.
Ingredients:
Potatoes (any will do) – 250-300 g.
Hard cheese (it is better to take the one that you like the most to taste) – 50 g.
Garlic salt or fresh garlic – to taste.
Salt, pepper – to taste.
Milk or cream – 1 tbsp.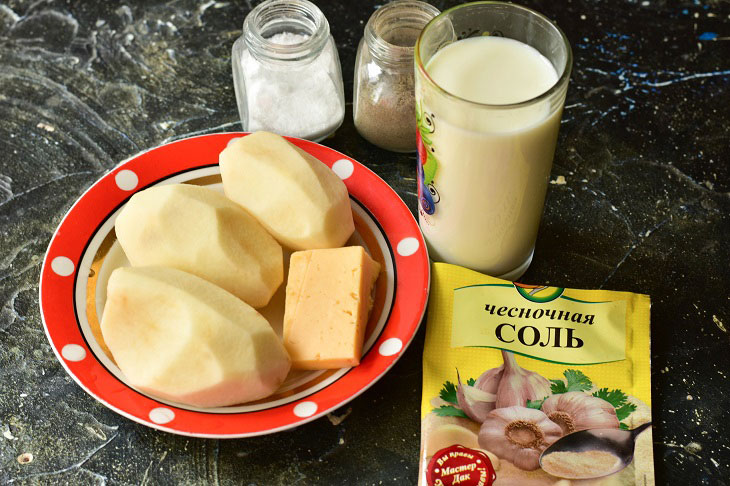 How to cook:
1. Pour milk or cream into a bowl or ladle.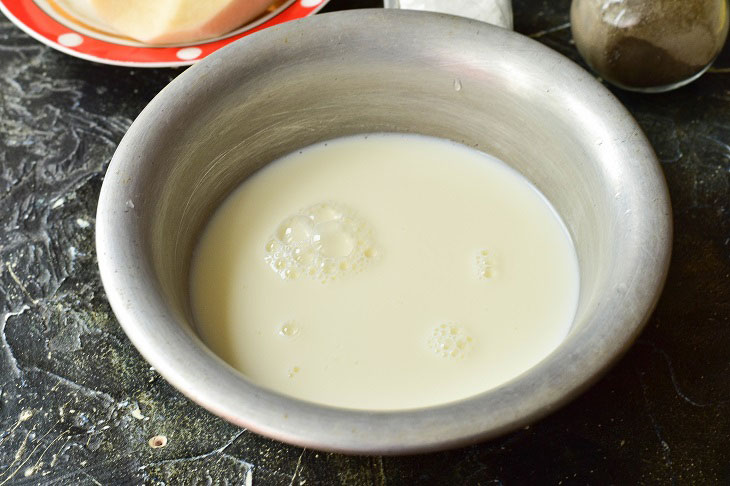 2. Add salt and pepper. Feel free to add whatever spices you like.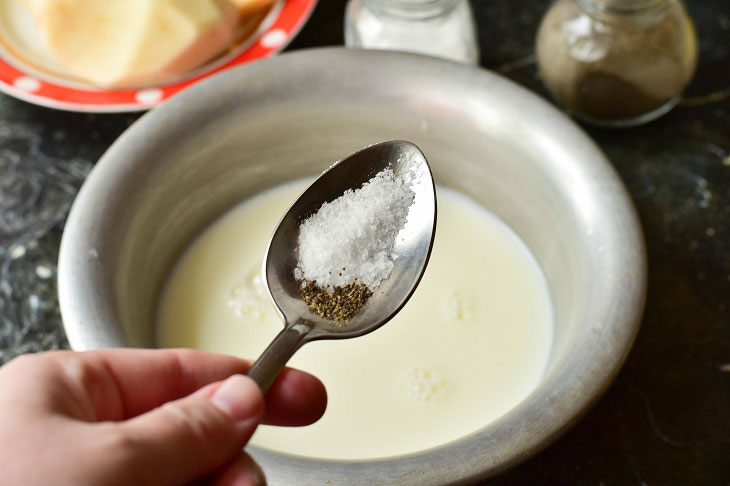 3. Add garlic salt.
You can peel a fresh clove of garlic and squeeze it through a press.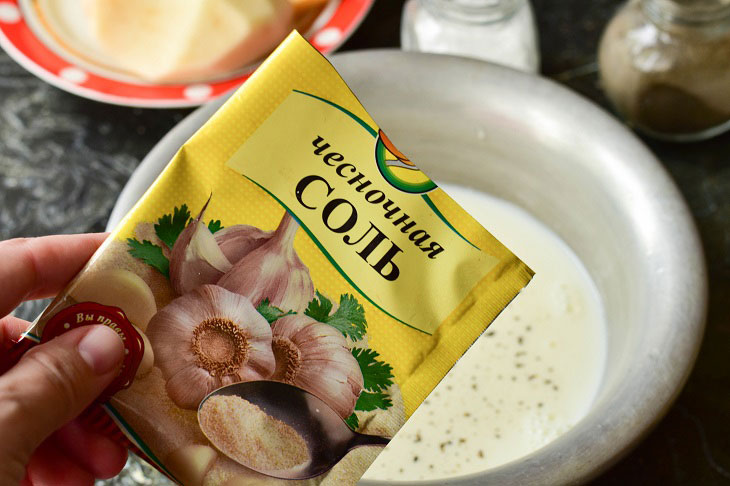 4. Grate hard cheese on a coarse grater.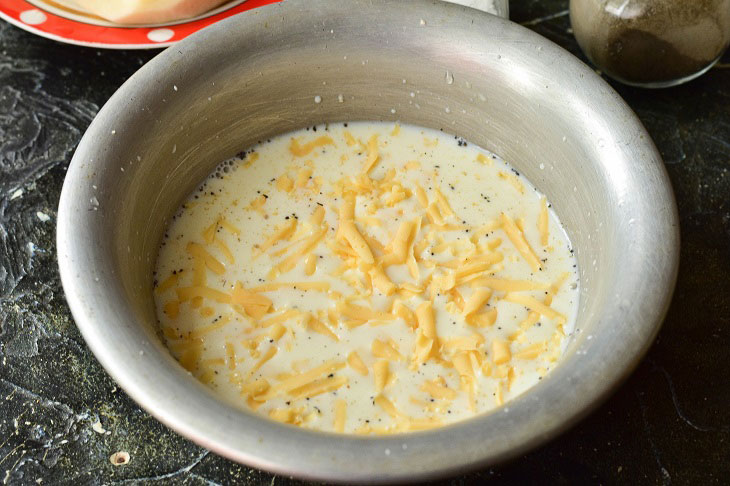 5. Peel the potatoes, wash them, cut them into slices not thick in thickness.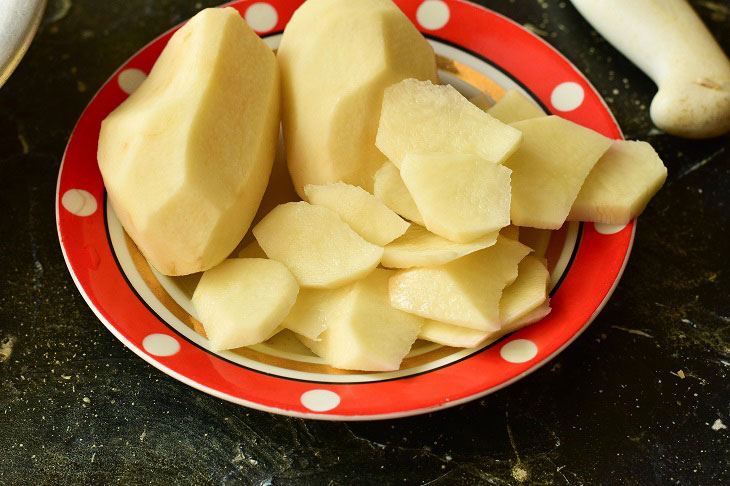 6. Dip the vegetable slices into the milk or cream.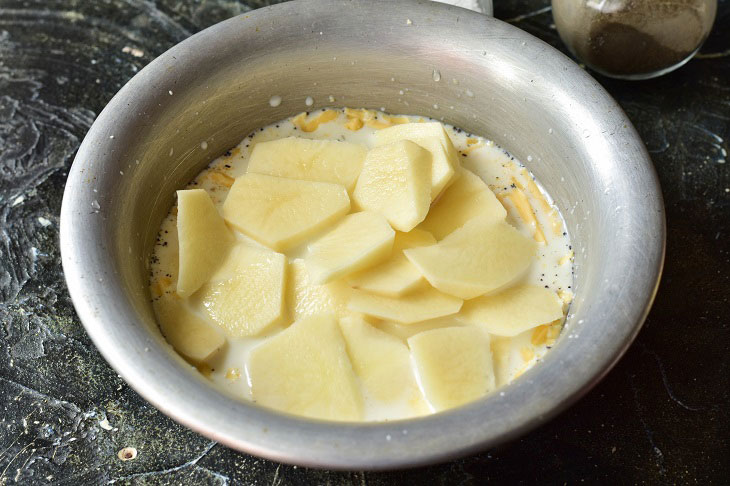 7. Now send the bowl to the fire. Boil the vegetable for 5-7 minutes.
8. After that, transfer everything into a mold or make it from foil yourself.
If the form is ceramic, then it is better to grease it with vegetable oil or put a piece of butter.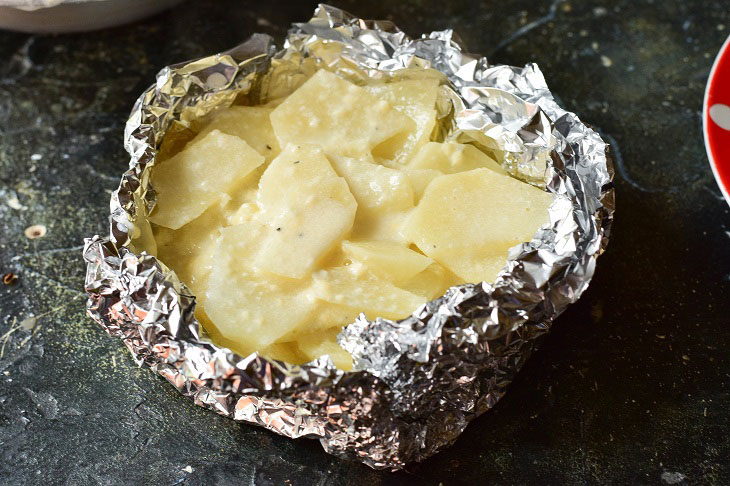 9. Send the form with potatoes to the oven preheated to 190 degrees. Cooking time 30-40 minutes. If the vegetable is young, then most likely 20 minutes will be enough. However, another important point is the variety of potatoes, so consider this as well.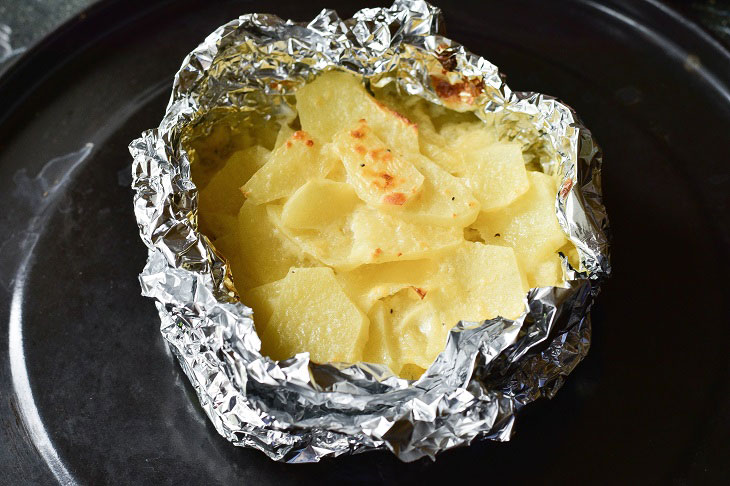 Here is such a French potato in milk came out!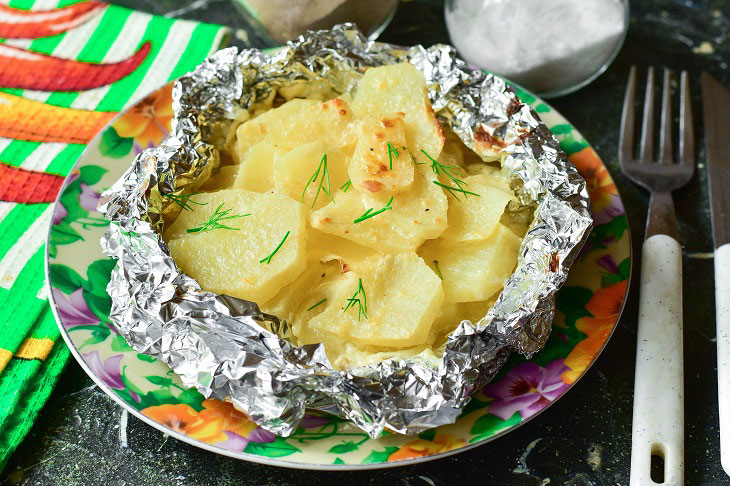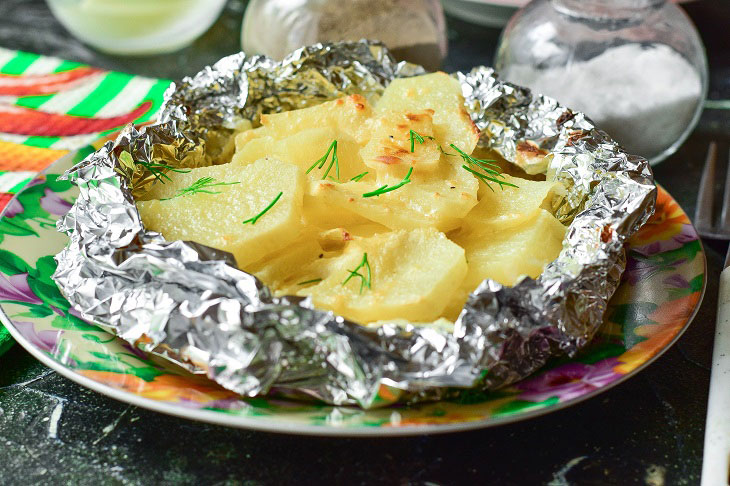 Bon appetit!