Zucchini cakes have long taken pride of place on the menu of many housewives. But, and from eggplant, you can cook no less appetizing appetizer. Today we want to bring to your attention an eggplant cake with the militant name "Ataman".
The basis of the cake layers is peeled and chopped eggplant. The combination of onions and mayonnaise gives juiciness to the cakes. The connecting links are eggs and mayonnaise.
The filling consists of mayonnaise, spicy garlic and fragrant dill. You can make one large cake or 2 mini cakes as per the recipe. By the way, in taste, and in color, the cakes are very similar to meat ones.
Ingredients:
For cakes:
Eggplant – 500 g.
Onion (large) – 1 head.
Egg – 2 pcs.
Mayonnaise – 2 tbsp. l.
Flour – 7 tbsp. l.
Freshly ground black pepper – to taste.
Salt – to taste.
Refined sunflower oil – for frying.
For layer:
Mayonnaise – 150-170 g.
Garlic – 3-4 cloves.
Dill greens – ½ bunch.
For decoration:
Large tomato – 1 pc.
Dill greens – a few branches.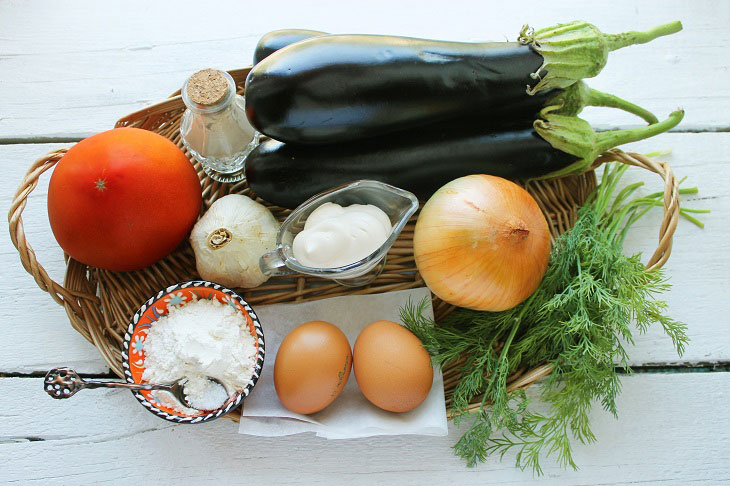 Cooking time: 1 hour. Servings Per Container: 4-6.
How to cook:
1. Wash the eggplant.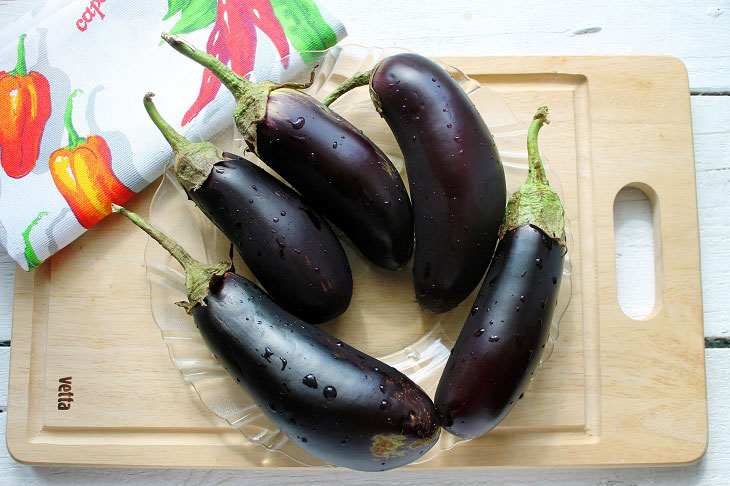 2. Cut the stalks, and peel the fruits.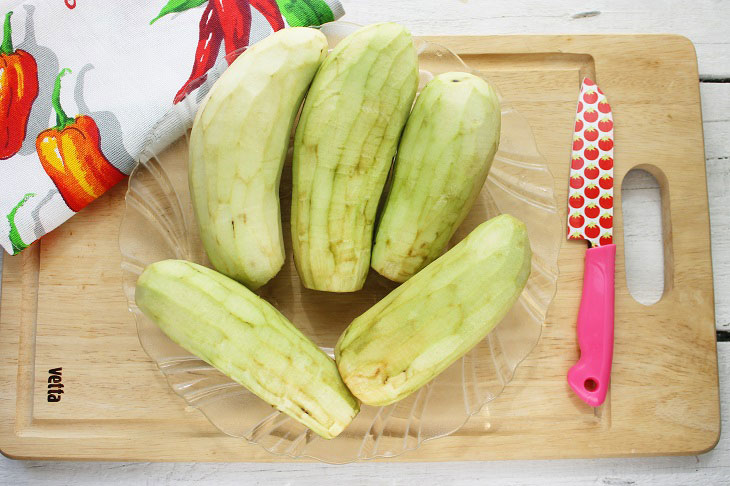 3. Peel and rinse the bulb. Cut the eggplant and onion into small cubes.
4. Put the vegetables in the blender bowl.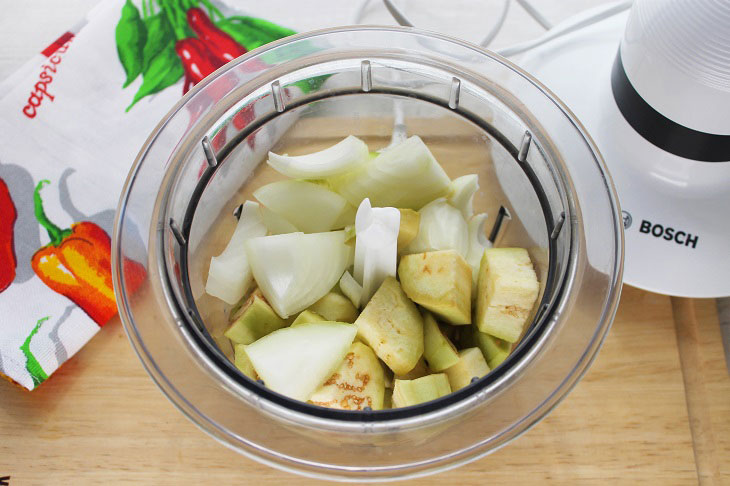 5. Chop and transfer to a bowl. By the way, you can skip the eggplant and onion through a meat grinder.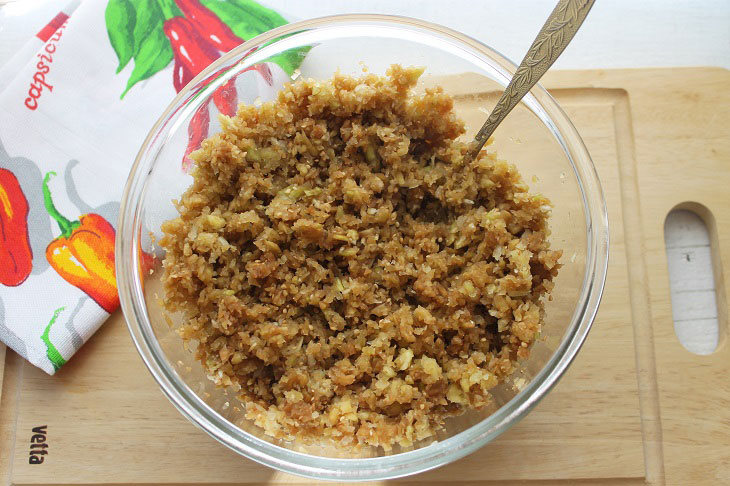 6. Beat in eggs and add mayonnaise.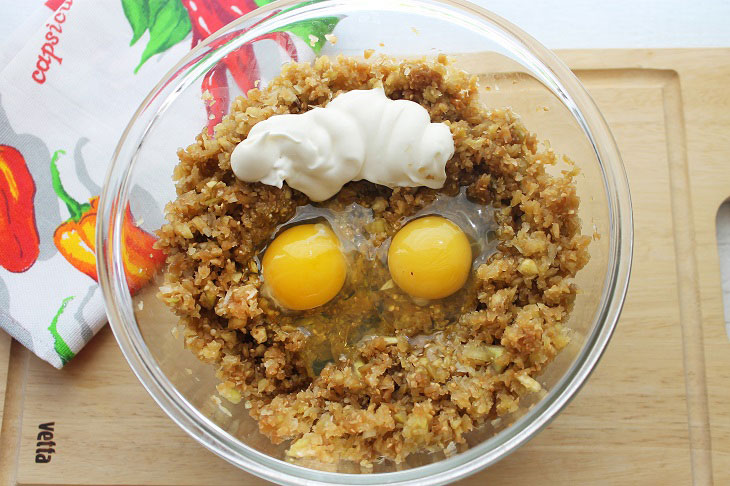 7. Pour dry ingredients – flour, black pepper and salt. Mix everything well.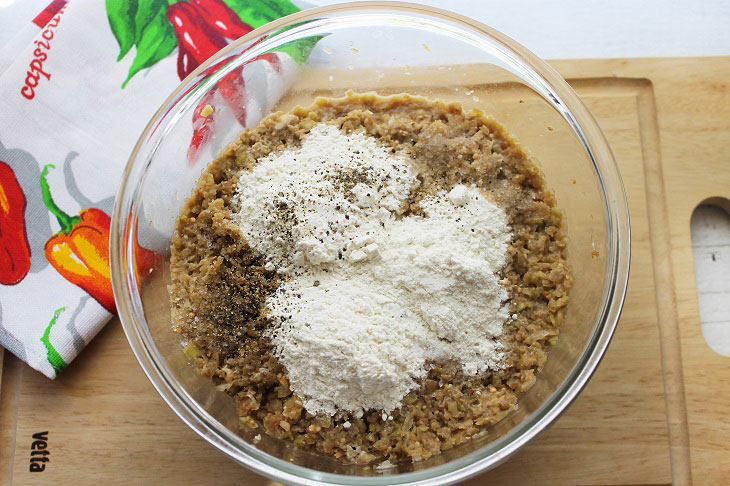 8. Heat sunflower oil in a pan. Use a spoon to spread the eggplant mass in the form of a cake with a diameter of about 10-11 cm and a thickness of 1 cm.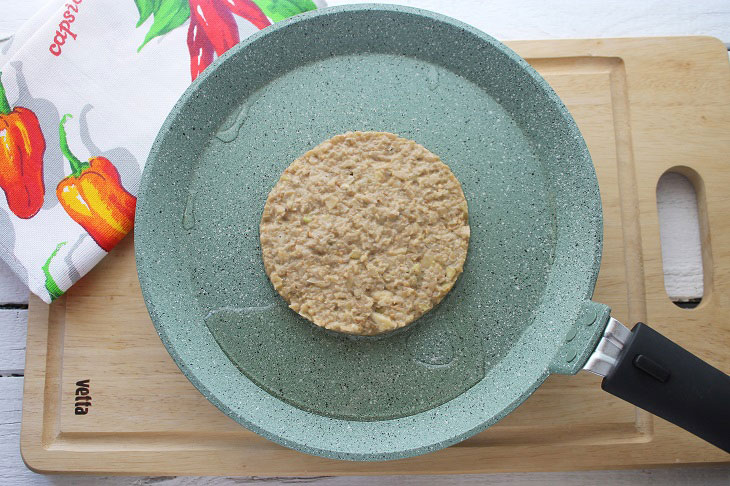 9. Fry the cake on both sides until brown.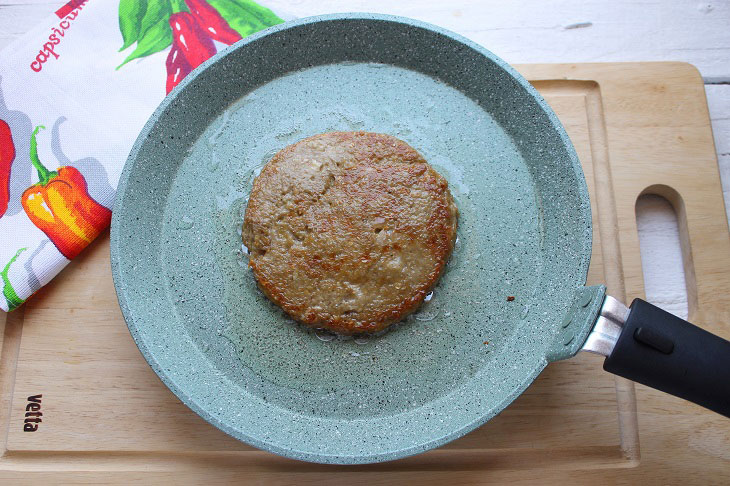 10. Bake the rest of the cakes in the same way. They make 12 pieces – 6 for 2 mini-cakes.
Next, start preparing the cream. Peel the garlic and finely chop or pass through a press.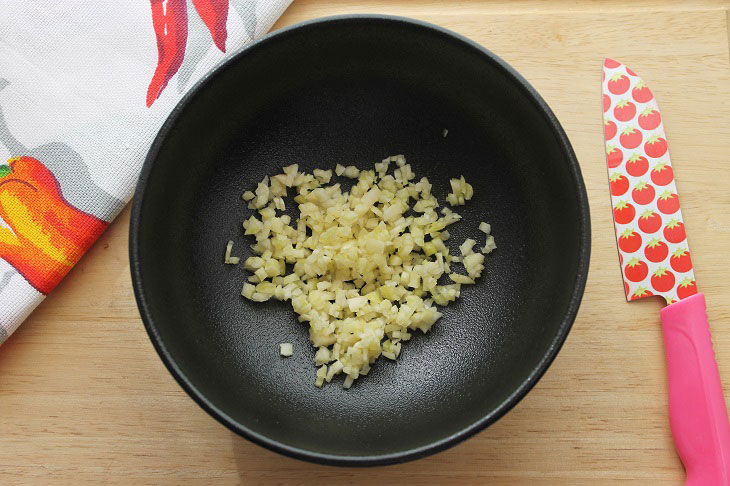 11. In a bowl, combine garlic with mayonnaise.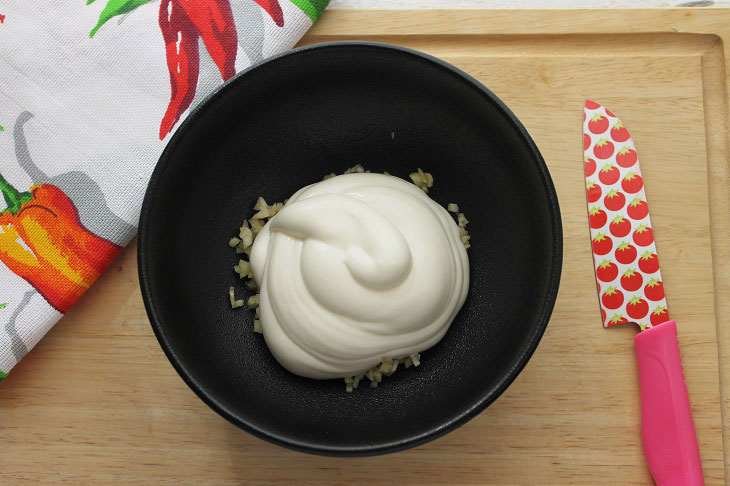 12. Rinse the dill greens, shake off the water and chop finely. Add to bowl.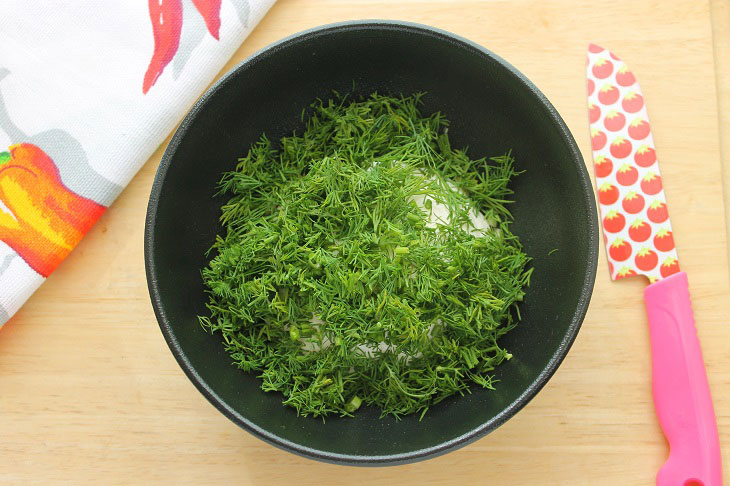 13. Mix well.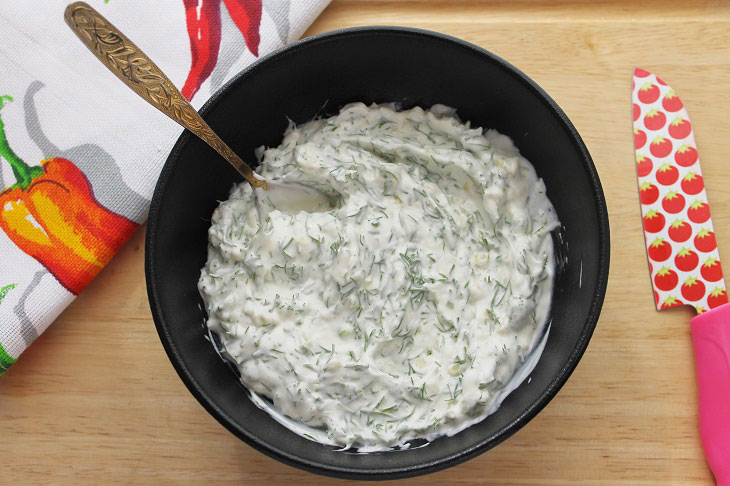 14. Next, start assembling the cakes. Put the cake on a plate and grease it with cream.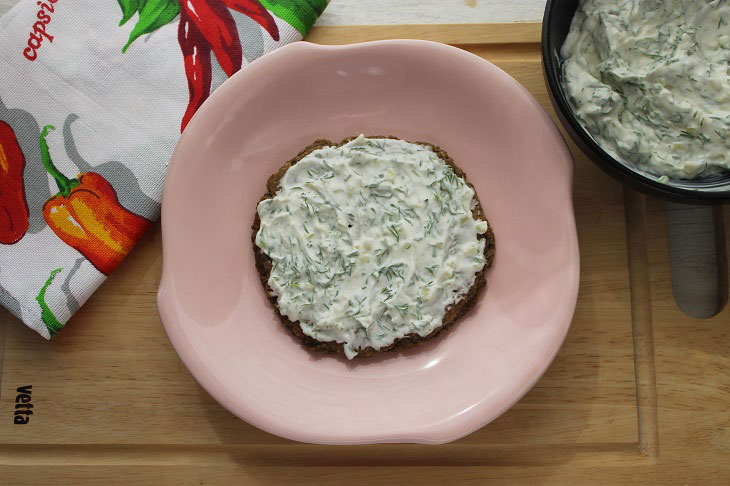 15. In the same way, grease the remaining cakes and stack them in a pile.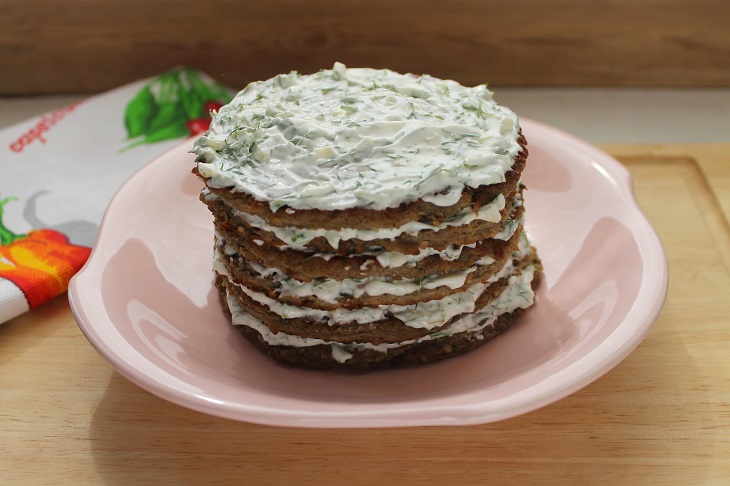 16. Wash the tomato and cut into thin slices. Decorate the cakes with tomato and dill sprigs.
Put the cakes in the refrigerator for 1 hour to soak.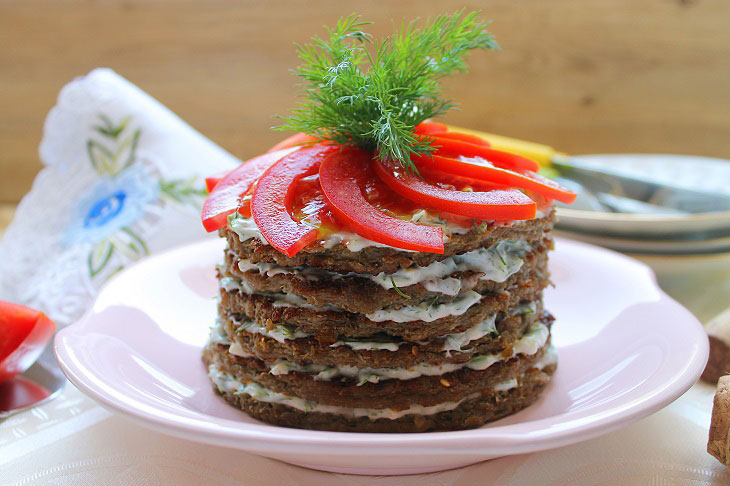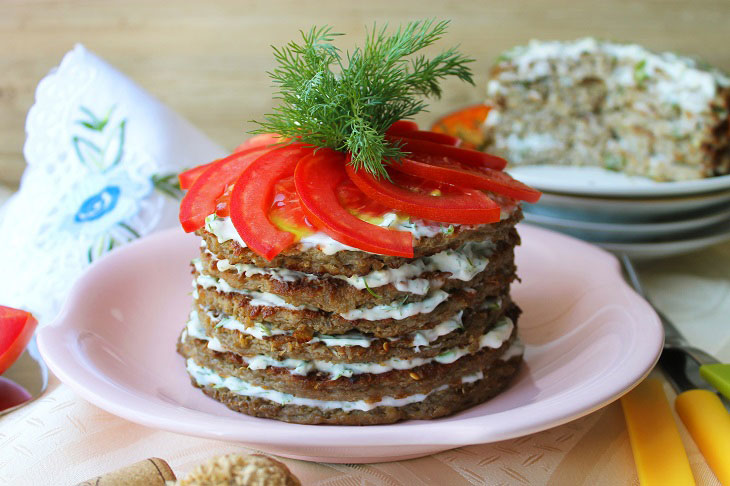 Bon appetit!