The traditional Belarusian casserole "Myadzvedz" will be a pleasant find for you. A hearty and nutritious potato dish will help out at any time, especially when the family is hungry and you need to cook a quick dinner. The available ingredients make a great casserole, and there's always some sausage in the fridge, so you won't have any problems. Potato is a popular vegetable in Belarusian cuisine and dishes from it always turn out delicious, so be sure to take note of this recipe.
Ingredients:
Potato – 500 g.
Smoked sausage – 150 g.
Onion – 1 pc.
Sour cream – 100 g.
Vegetable oil – 2 tbsp. l.
Salt, black pepper – to taste.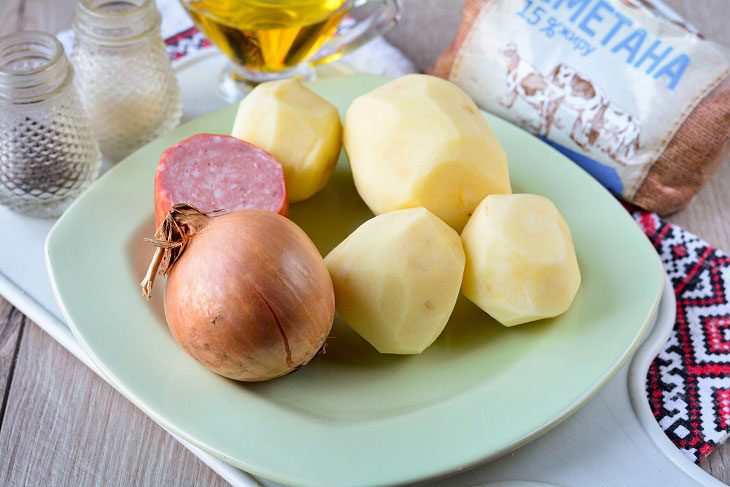 Cooking:
1. Peel the onion, rinse with cold water, then cut into cubes.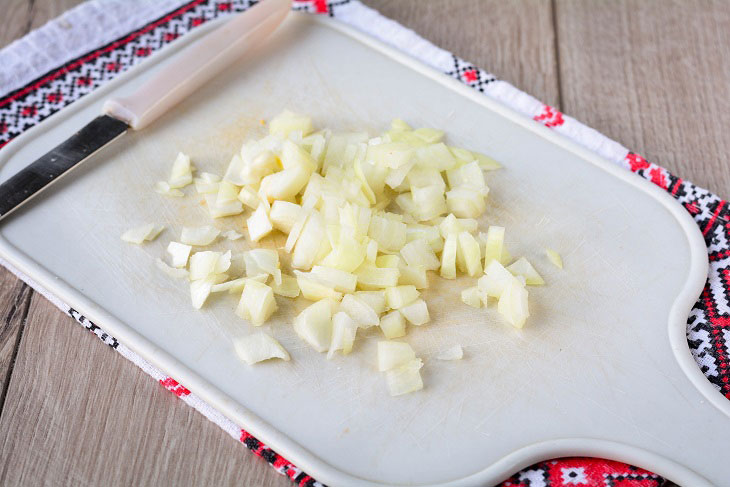 2. Heat vegetable oil and sauté the onion until golden brown.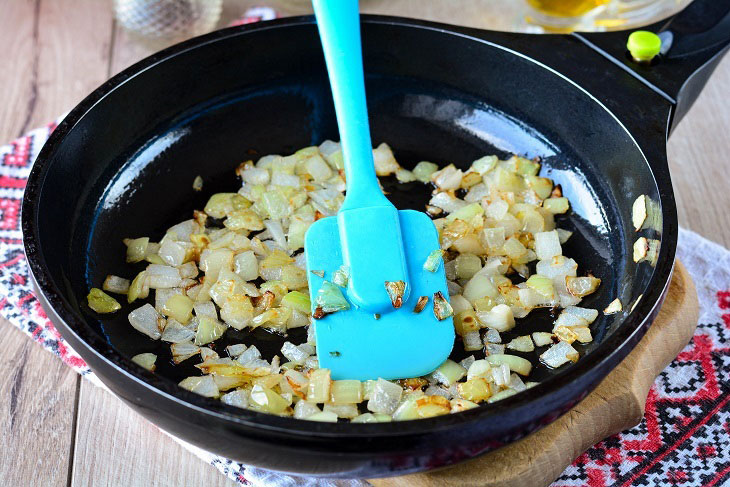 3. For the recipe, peel and grate the potatoes with a coarse grater.
Work quickly so that the vegetable does not darken too much.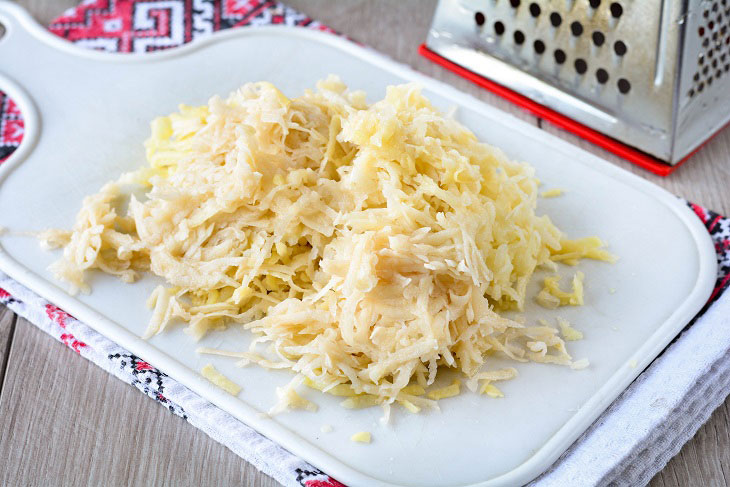 4. Clean the smoked sausage from the film, then cut into strips.
You can use any sausage – serverlat is ideal.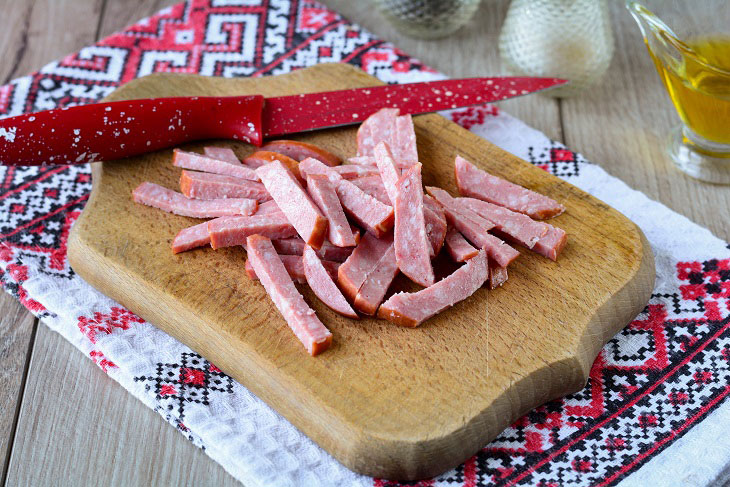 5. Pour the fried onions to the potatoes and mix. Due to the fact that the onion is fried in oil, the potatoes will turn out more juicy. Add onions to potatoes along with butter.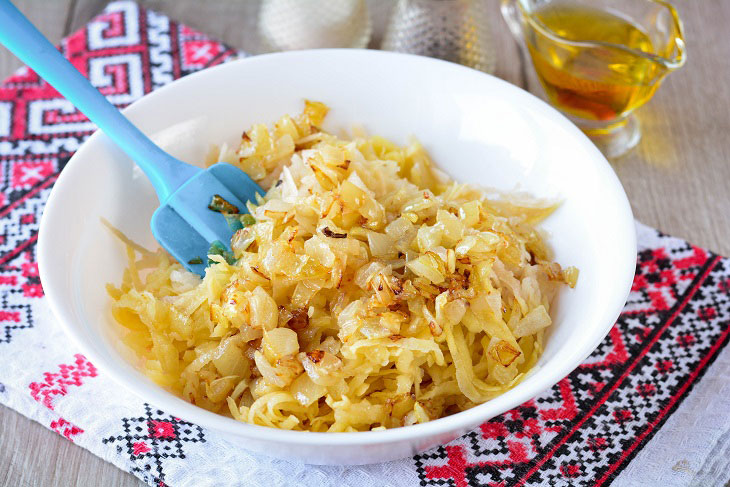 6. Add to the potatoes and all the chopped smoked sausage.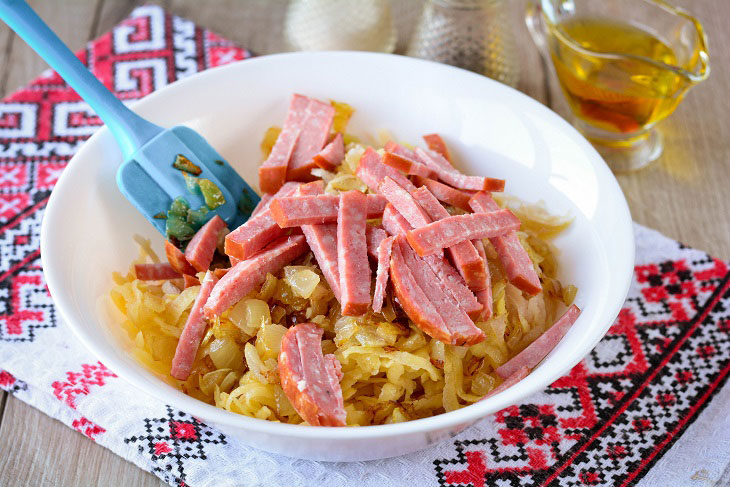 7. Mix all the ingredients, add salt and black pepper to taste. Do not overdo it with salt, as the sausage is already salty in itself and contains spices.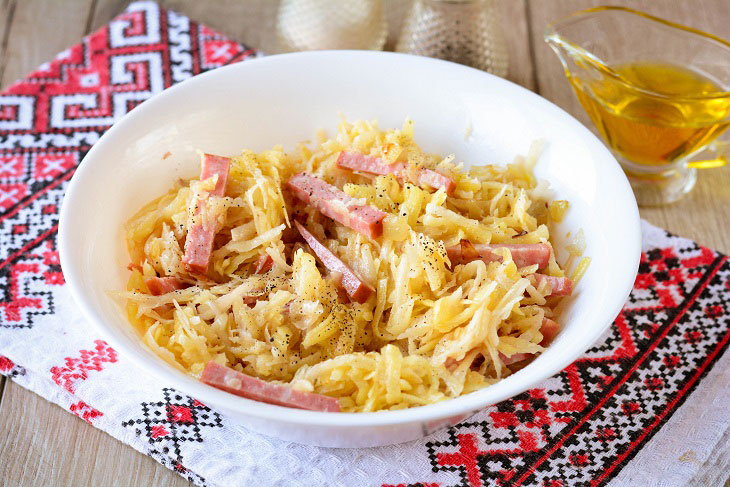 8. Put potatoes with onions and sausage in a baking dish and level.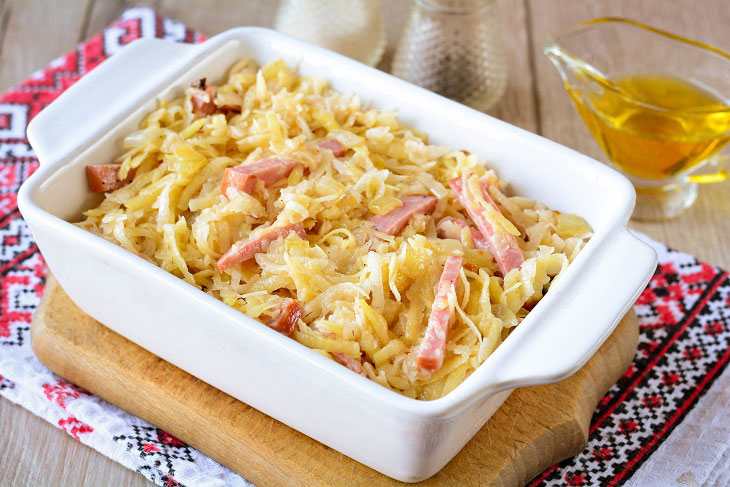 9. Pour the dish with sour cream and bake in the oven at 180C.
10. After 30-35 minutes, the dish will be ready, the casserole will become ruddy and at the same time soft and tender.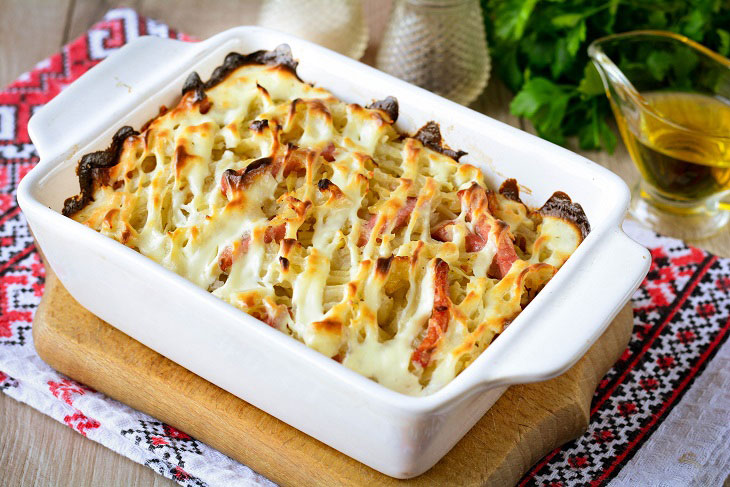 Before serving, cool the casserole slightly, leave on the table for 10 minutes.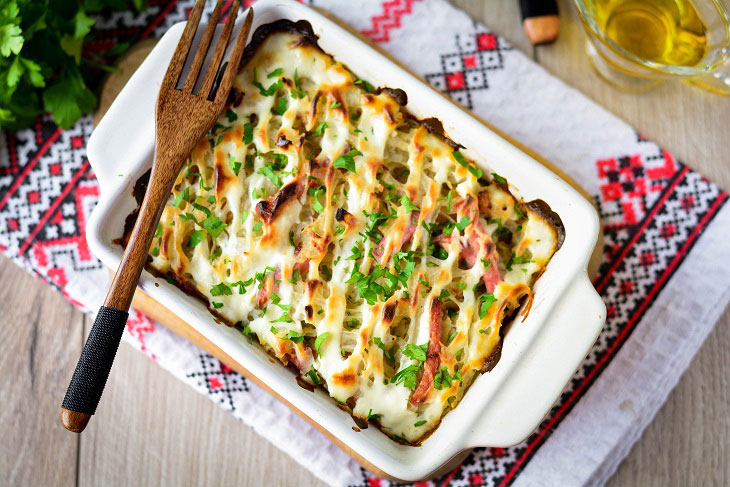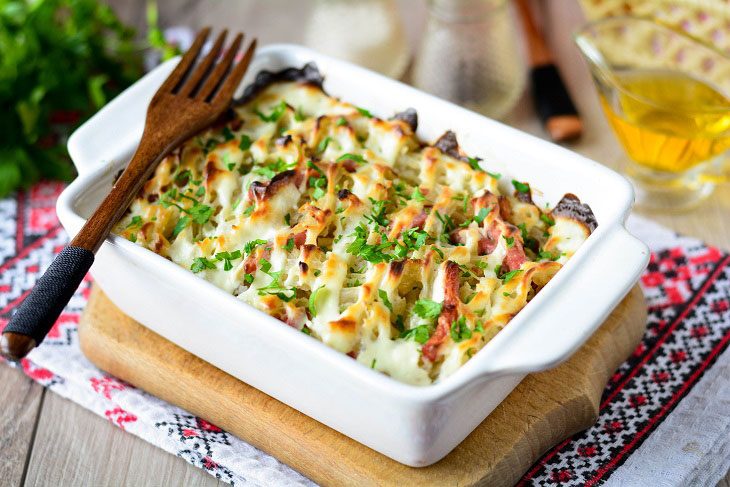 Enjoy your meal!