Scrambled eggs in a heart bun is a great breakfast solution. Original snack and start of the day! The bun turns out to be very satisfying and nutritious, and preparing such a dish is easy and simple. It just takes a little imagination. For the recipe, you will need a regular white hamburger bun. And for the filling, take some milk sausages, hard cheese and a chicken egg for 1 serving.
Ingredients:
Hamburger buns – 1 pc.
Chicken egg – 1 pc.
Milk sausages – 50 g.
Hard cheese – 20 g.
Mayonnaise – 20 g.
Salt and black pepper – optional.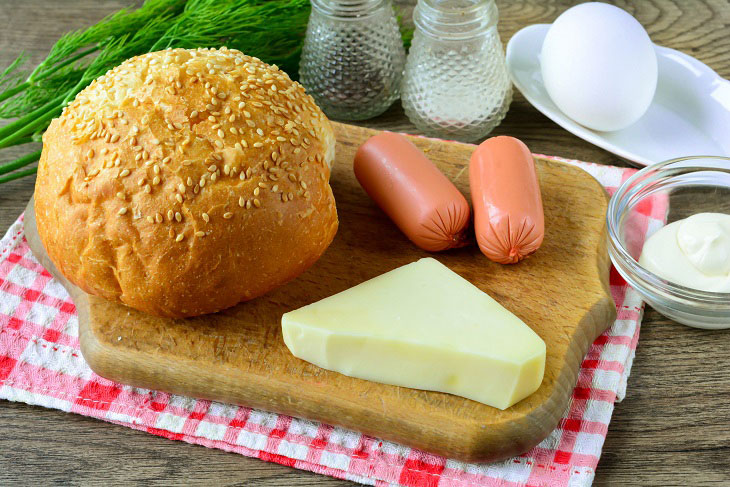 How to cook:
1. Clean the milk sausages from the packaging film and cut into rings.
If you have smoked sausages, you can use these, they are also tasty and fragrant.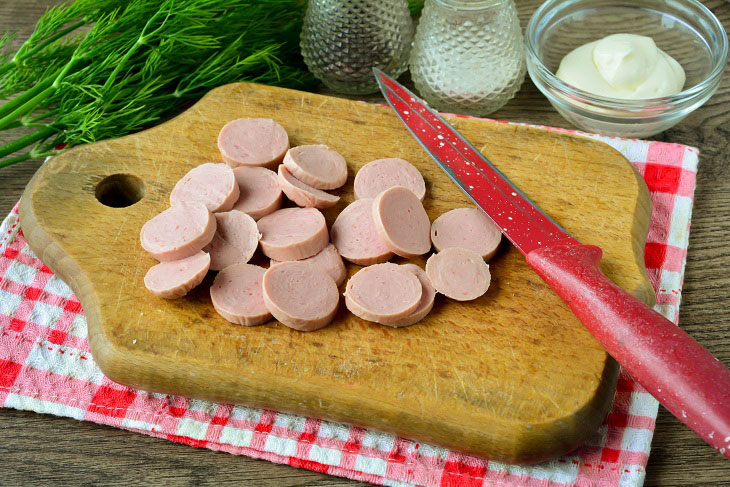 2. Take any hard cheese and grate it on a fine-mesh grater. After baking, the cheese will melt and will stretch appetizingly.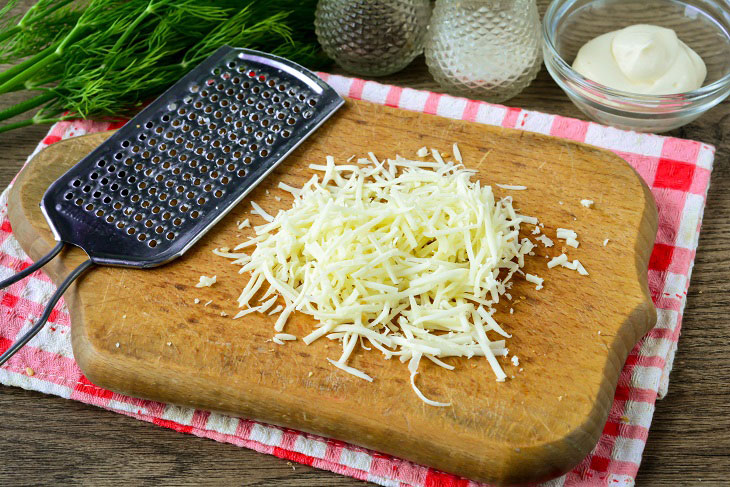 3. Using a sharp knife, cut out a heart in the bun, remove the cut off hat. Slightly remove the crumb inside the bun to allow more filling to fit.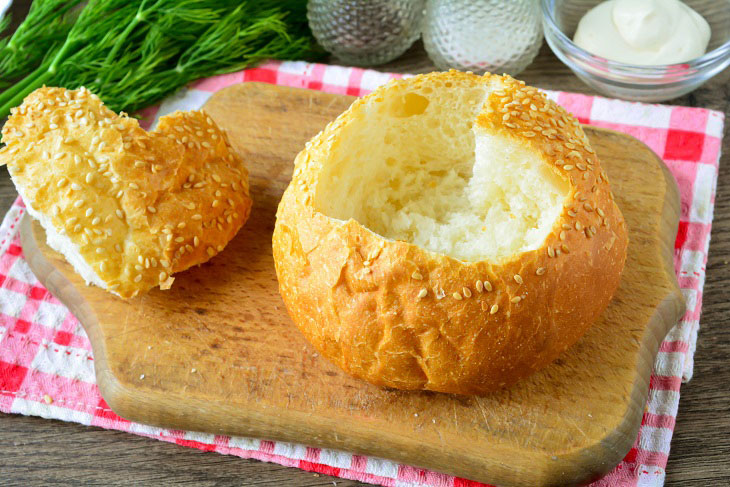 4. Lubricate the inner surface of the bun with mayonnaise so that it becomes juicier and more tender after baking.
Alternatively, you can replace mayonnaise with sour cream or low-fat natural yogurt.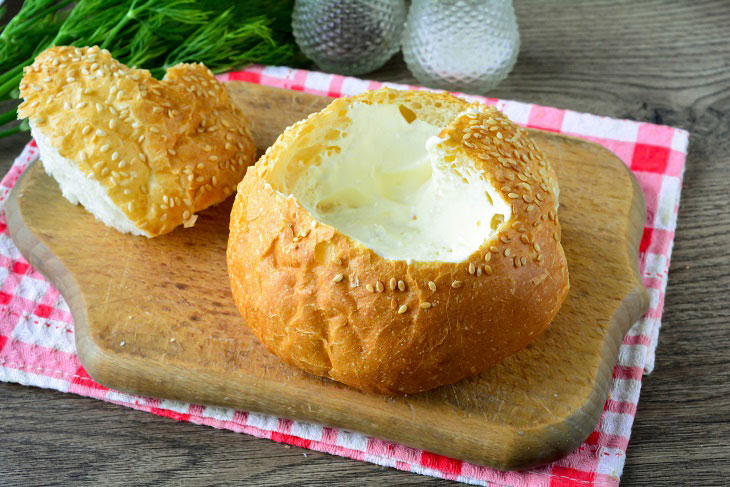 5. Put sausages at the bottom of the heart. Also distribute the rings of sausages along the edge at the top, repeating the shape of the carved heart.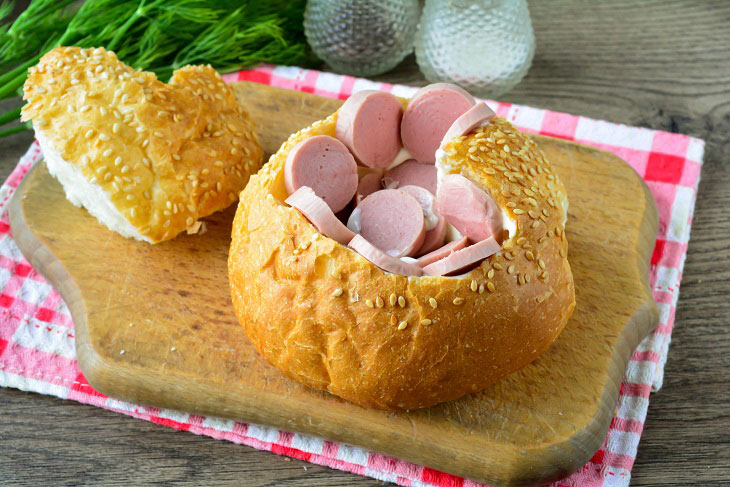 6. Put a handful of grated cheese inside the heart.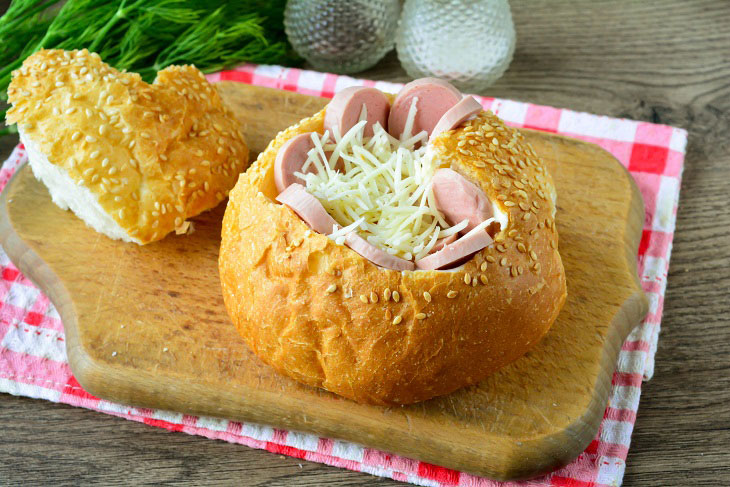 7. And on top of the cheese, beat the chicken egg without damaging the yolk.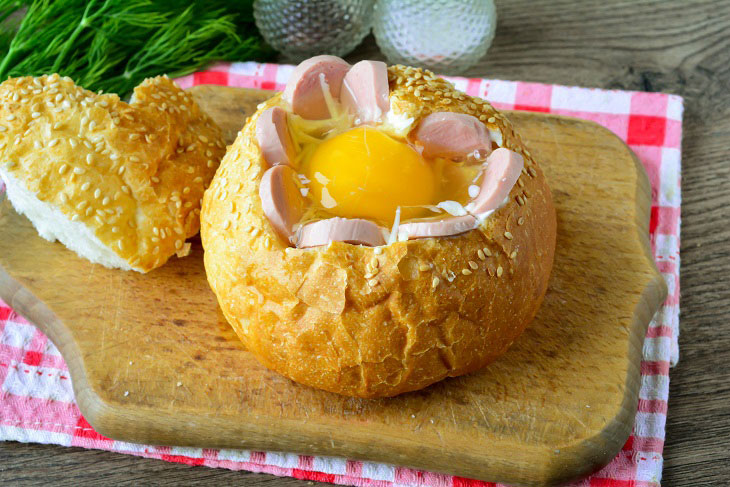 8. Salt and pepper the egg to taste.
If you like spicy dishes, you can add red ground pepper.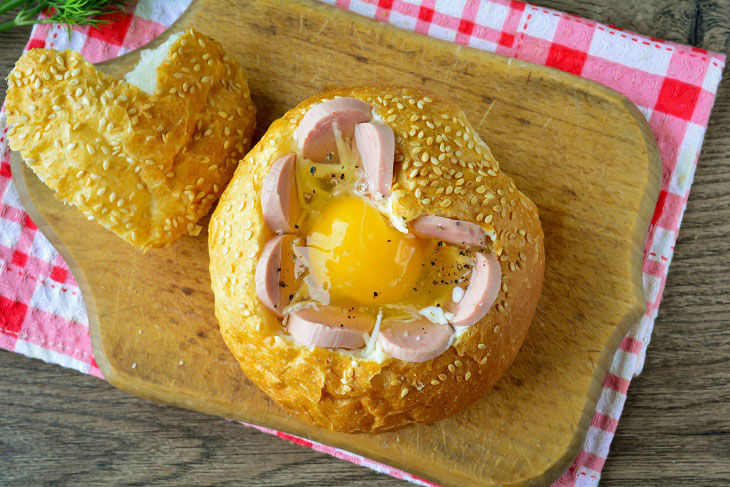 9. Seal the bun in foil so that the bread does not burn during baking.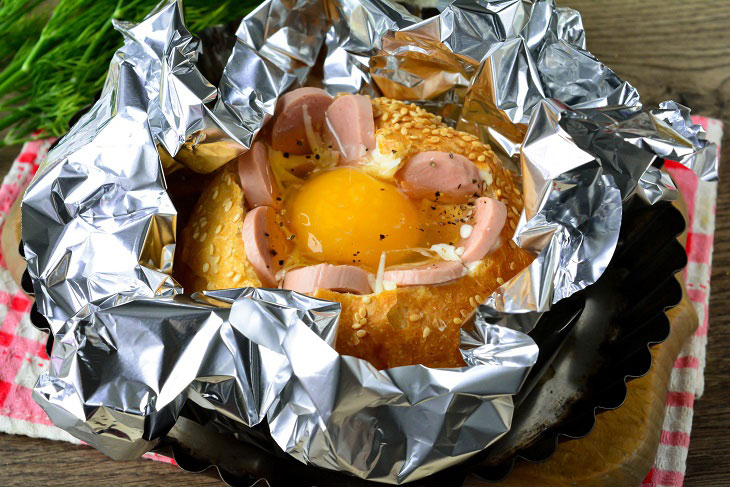 10. Bake the "heart" in the oven at 180C for about 11-13 minutes. Then carefully remove the foil.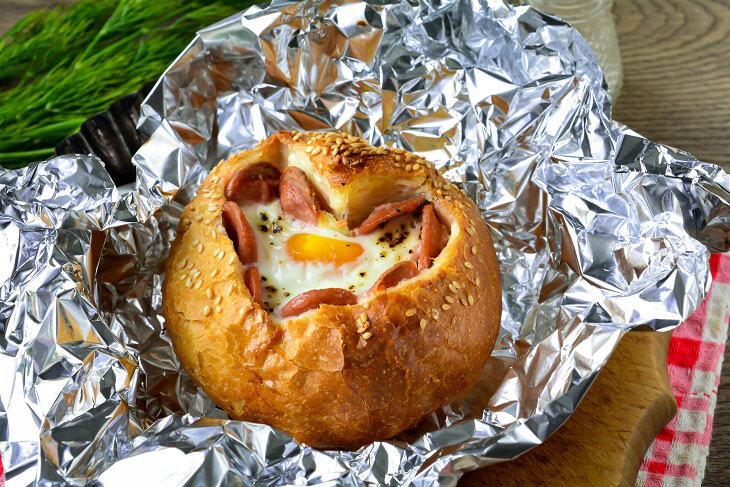 11. Serve hot at the table.
Delicious and fragrant scrambled eggs in a bun "Heart" will adequately decorate your festive table or breakfast.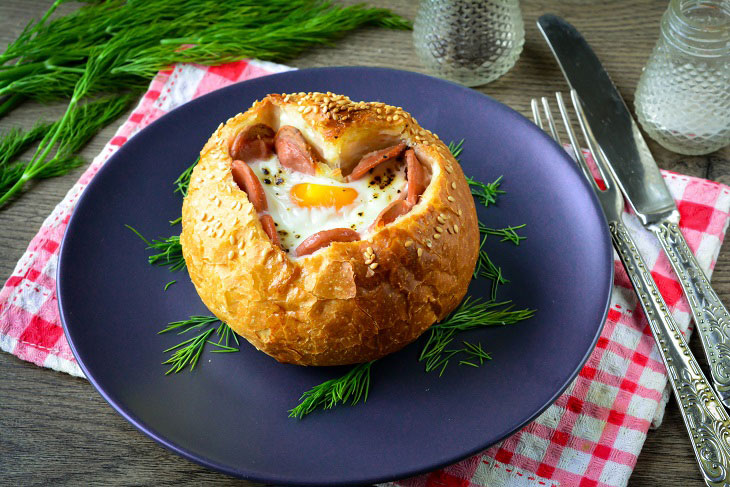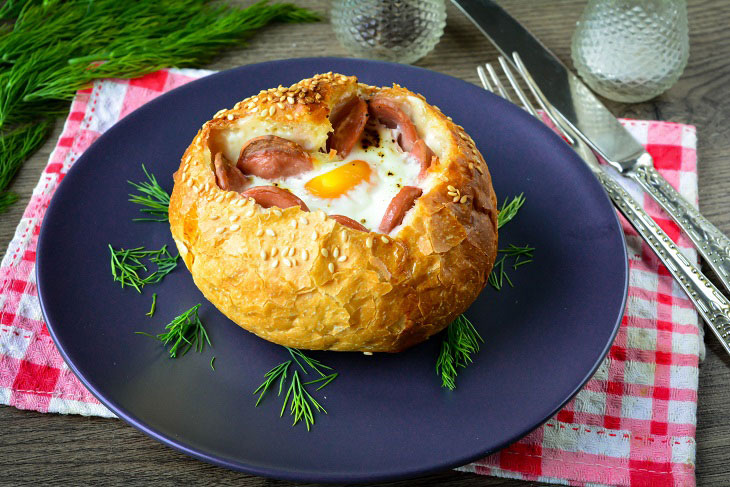 Bon appetit!