Fried eggs in many families is a dish that they are used to eating in the morning. It is delicious, simple and quick to prepare. But sometimes you want something unusual and interesting recipes come to the rescue. The advantage of scrambled eggs is that you can add cheeses, vegetables, sausages and different types of meat to it.
Fried eggs in pepper with Adyghe cheese is an interesting, tasty and healthy recipe that can be easily cooked in the oven at home. An unusual serving dish for breakfast will cheer you up in the morning. Children who are difficult to get to eat will especially appreciate this option of scrambled eggs.
The fact that scrambled eggs are not cooked in a pan, but in the oven, will give you a few more free minutes in the morning for other things. And this is a very valuable plus, given how difficult it is to wake up early.
Ingredients:
For 2 pieces:
Pepper – 1 pc.
Chicken eggs – 2 pcs.
Adyghe cheese – 6 tsp
Capers – 12-15 pcs.
Dried herbs – 1 tsp
How to cook:
1. Peel the sweet pepper from the seeds, remove the tail. Wash well.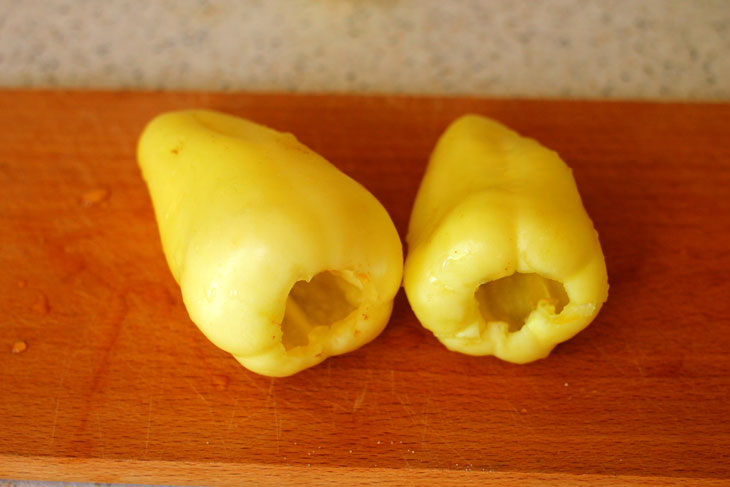 2. And cut it in half lengthwise. It is best to buy large peppers of different colors for this recipe. It will be both more convenient and more beautiful.
If the pepper is small, then there will be a lot of whole eggs and you will have to remove the protein so that it does not leak onto the baking sheet.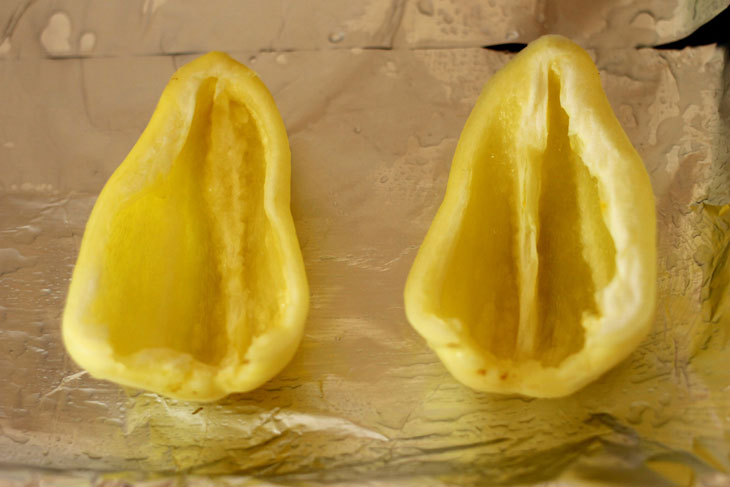 3. Put the Adyghe cheese in each half of the pepper and crush it well with a spoon.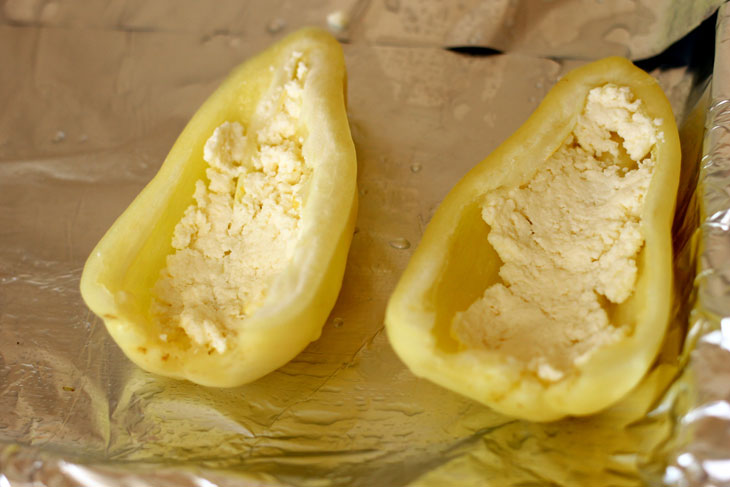 4. Crack an egg into each blank so as not to damage the yolk. But if this happens, then it's okay, it will not affect the taste in any way.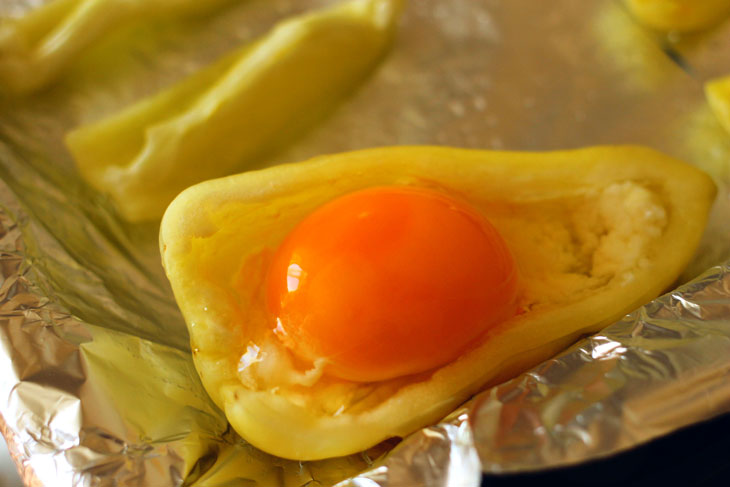 5. Top the scrambled eggs with capers, laying them all over the area.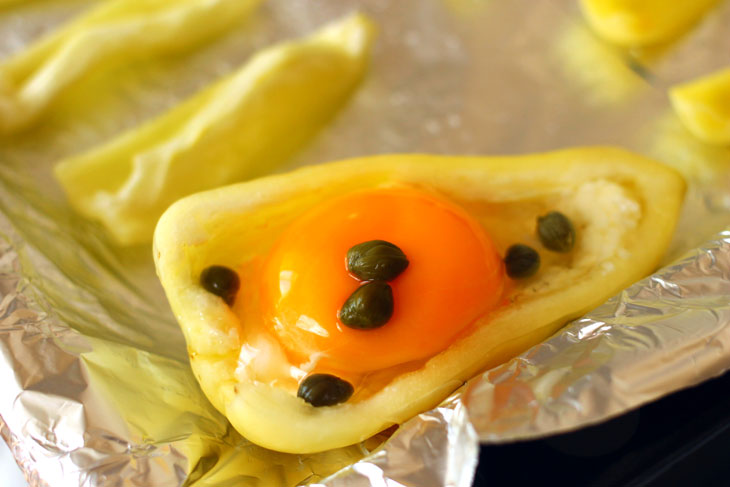 6. Sprinkle with dried herbs.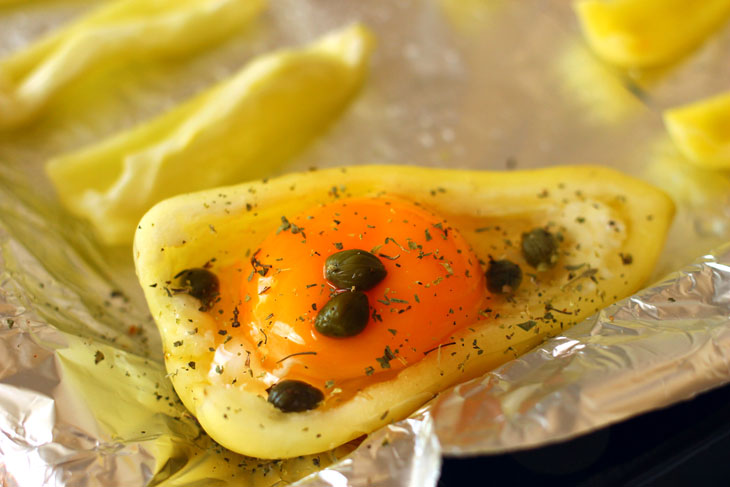 7. All is ready. Now put the baking sheet with the blanks in the oven and bake at a temperature of 180 degrees for about 10-15 minutes.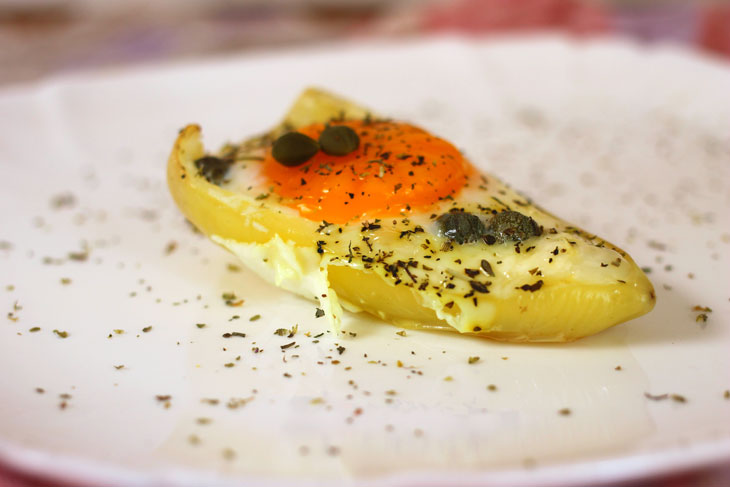 Before serving, sprinkle the finished dish again with dried herbs and serve on a platter.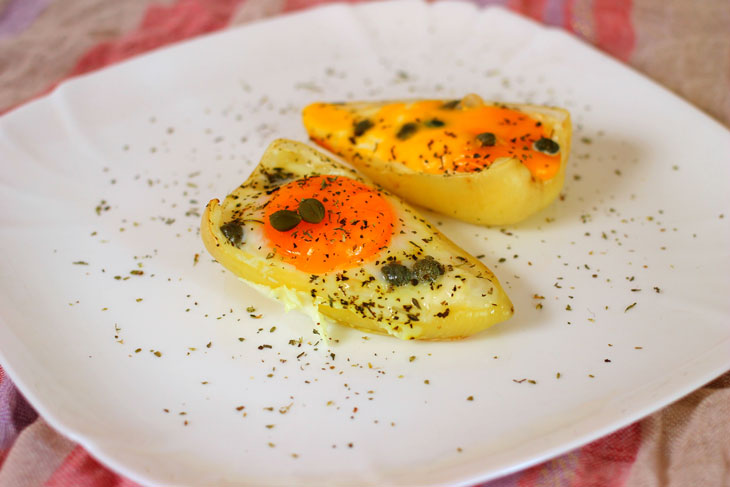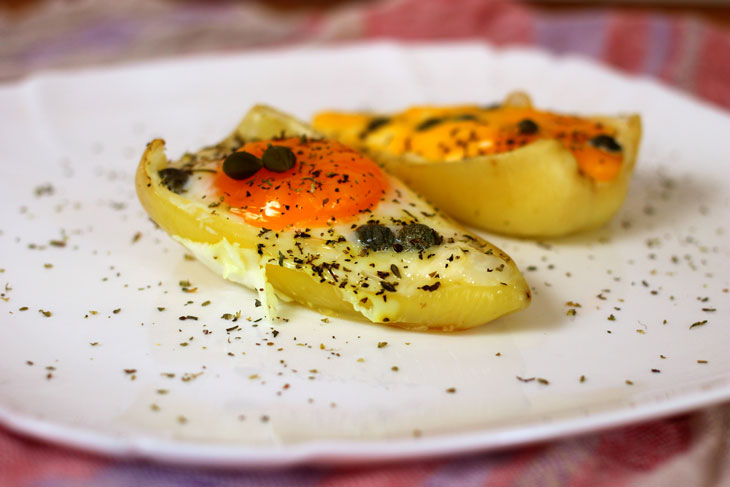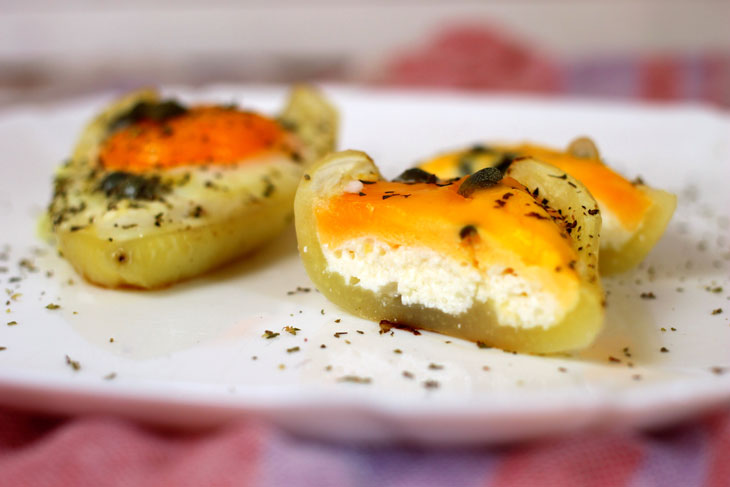 Enjoy your meal!