The poached egg is an invention of French chefs. Eggs are boiled to a liquid yolk without shells and are served for breakfast on toast with bacon or green lettuce. Sometimes they are laid out in a bowl of soup. The classic way of cooking eggs is rather complicated – a raw egg is lowered into boiling water in a saucepan, twisted and it turns out whole and neat.
We offer you an easier way to prepare this dish in silicone molds. You will be surprised how simple and effective it is. For cooking, you can take special silicone molds or use analogues for muffins and muffins. Choose the freshest large eggs with a bright yolk from a trusted manufacturer. To lubricate the molds, you can use melted butter or vegetable equivalent. The dish is perfect for breakfast, because the time of cooking eggs is only 4 minutes.
Ingredients:
Large eggs – 3 pcs.
Vegetable oil – 5 g.
Salt – 1 g.
Pepper – 0.5 g.
Lettuce, vegetables, bacon, onion – for serving.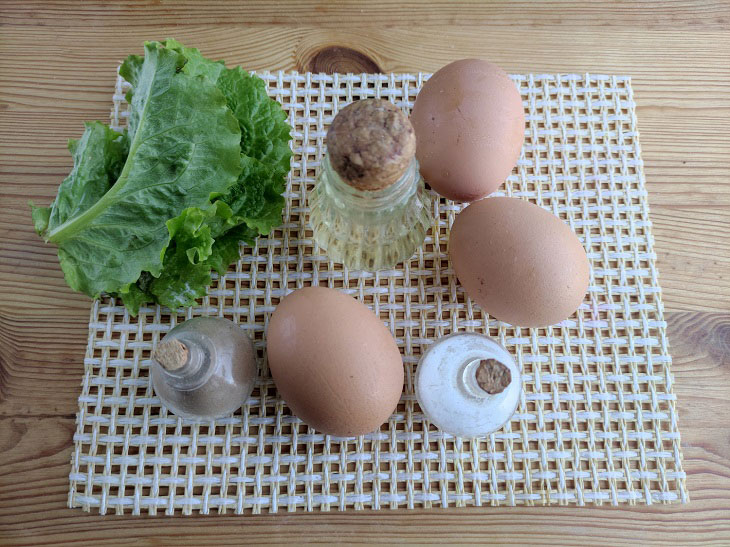 How to cook:
1. Grease the molds (bottom and sides) with a silicone brush dipped in vegetable oil.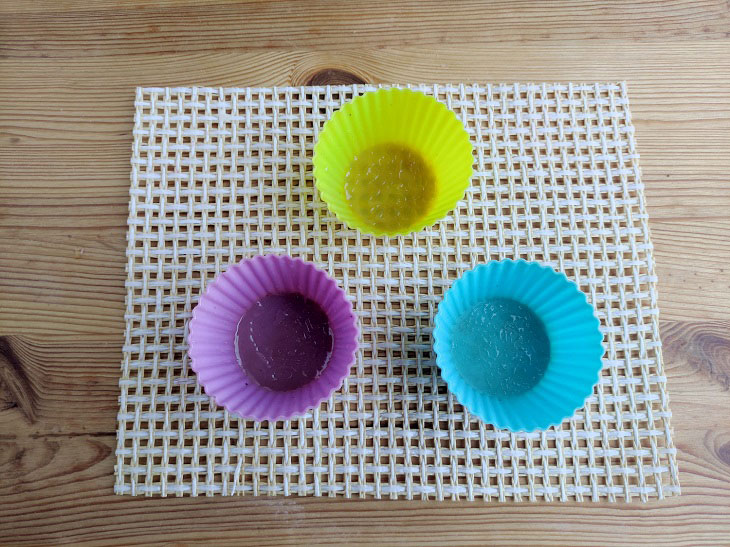 2. Wash the eggs in warm water with soda, wipe with a towel or dry. Lightly prick the shell with a knife and carefully release the contents into the molds. Lightly salt each egg.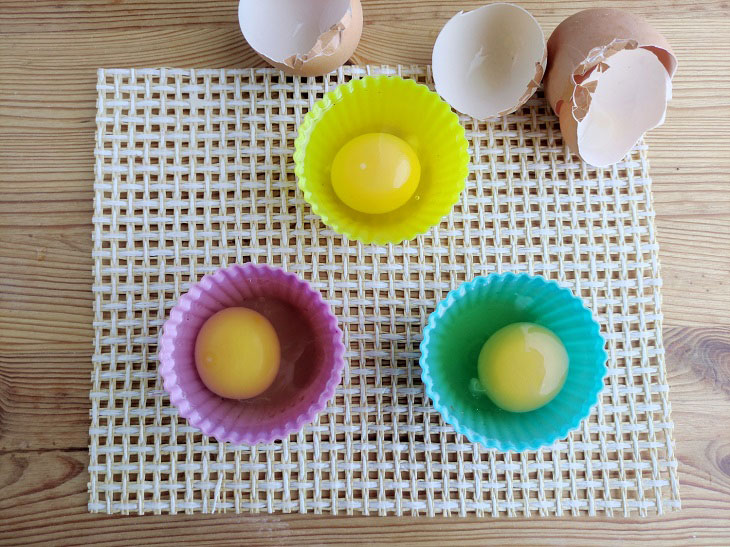 3. Place the egg tins in the bottom of the pot. Pour water over the wall so that it reaches half the level of the mold. Cover the pot with a lid and put on fire. Boil the eggs for exactly four minutes from the moment the water boils over low heat.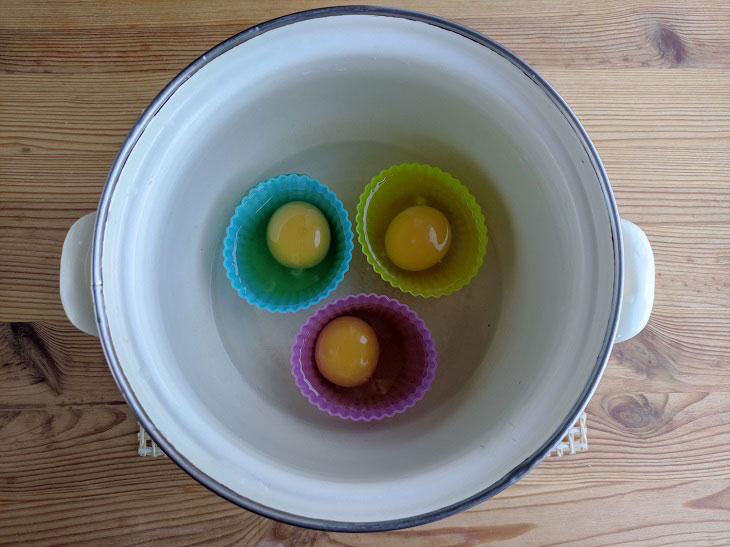 4. Prepare a serving plate. Arrange lettuce, bacon, cucumbers and cherry tomatoes.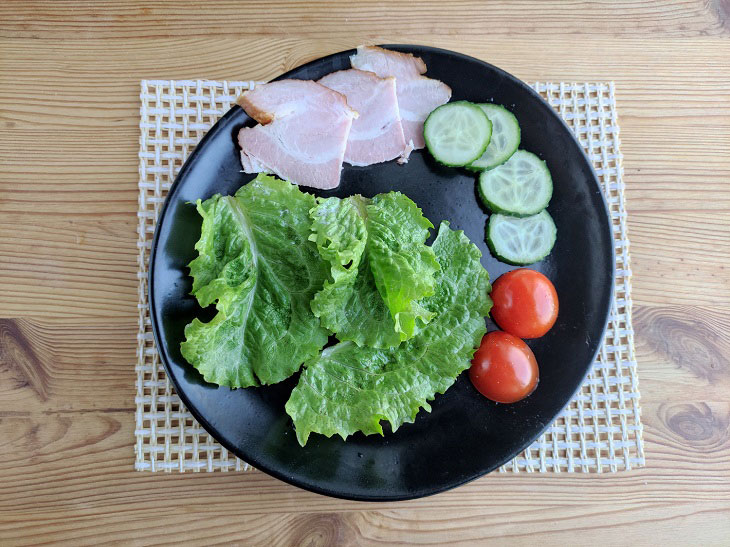 5. Carefully remove the cooked eggs from the pan.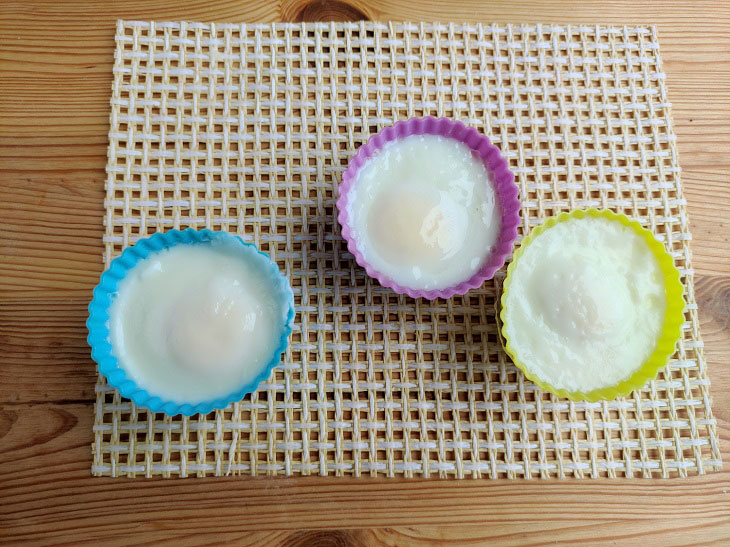 6. Pull back the silicone side and flip the poached eggs over the lettuce. Sprinkle the eggs with pepper and serve hot immediately.
Eggs have a delicate white and a semi-liquid yolk. The dish looks appetizing and your loved ones will surely like it. You can put poached eggs on dried toast and drizzle with butter.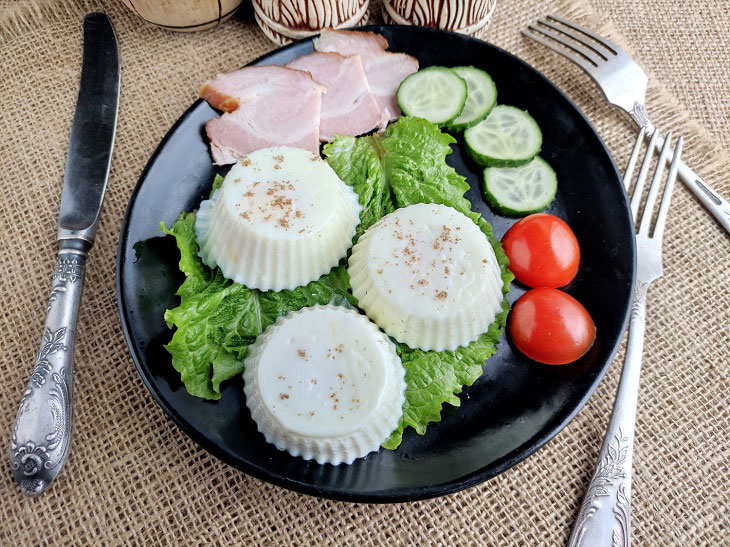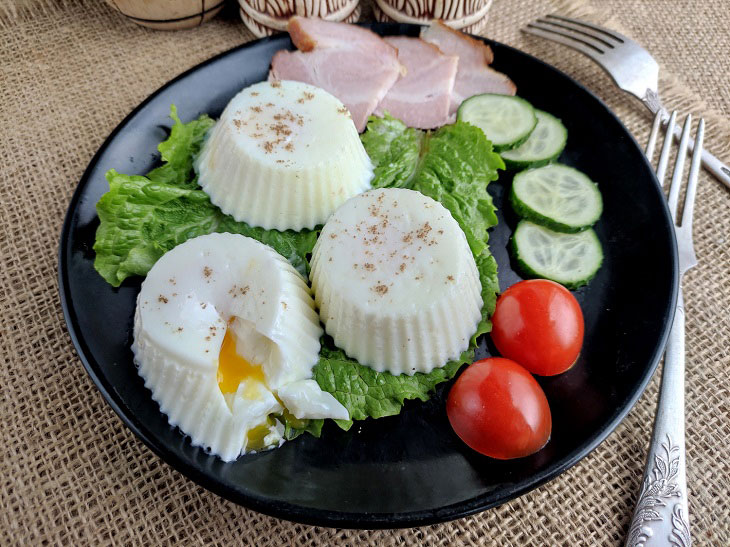 Bon appetit!