Fried eggs with vegetables in a pan is a hearty dish that can be safely prepared for breakfast. When choosing ingredients, it is better to opt for homemade chicken eggs. They taste better than store-bought, and more useful. As a vegetable, a purchased mix, which is sold in almost every grocery store, is suitable. Serve the finished dish to the table immediately, until it has cooled down. If you like sauces, then the best choice is homemade ketchup or mayonnaise. Also, any vegetable salads or home preservation (tomatoes, cucumbers, squash caviar, etc.) will be appropriate.
Ingredients:
Chicken eggs – 3 pcs.
Salt – to taste.
Vegetable mixture – 70-100 g.
Vegetable oil – 20 ml.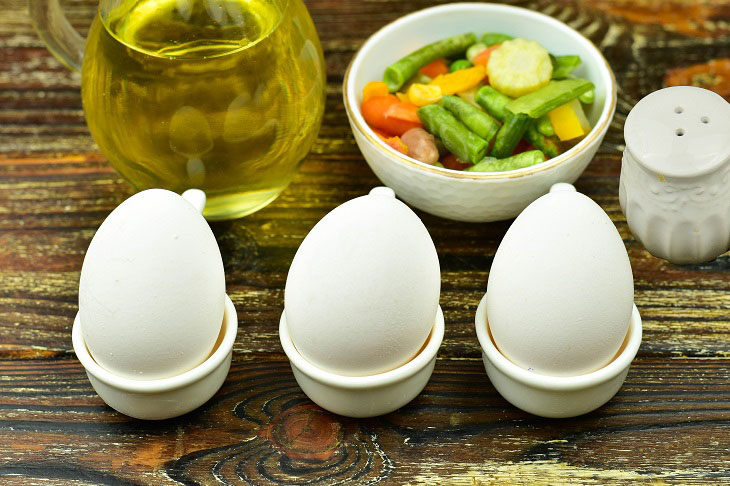 How to cook:
1. Defrost the vegetable mixture immediately.
If you don't have it, or if you don't have the opportunity to purchase it, then just use the vegetables that are on hand. For example, you can take carrots, tomatoes and bell peppers. In the purchased vegetable mixture, the assortment of vegetables, of course, is much larger, but there is nothing terrible in this.
So, put the vegetables in a pan, into which you first pour vegetable oil. If you are on a diet, then you can replace the oil with plain water.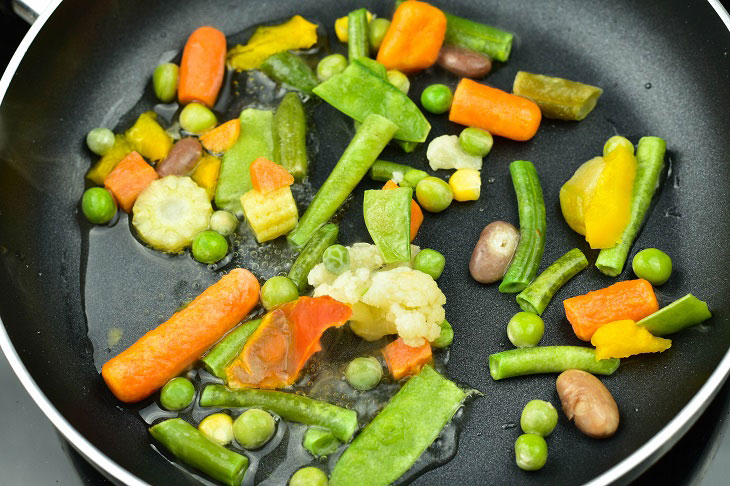 2. Saute the vegetables for 30-40 seconds and immediately beat in the eggs. If by negligence a piece of shell falls from them, be sure to remove it immediately.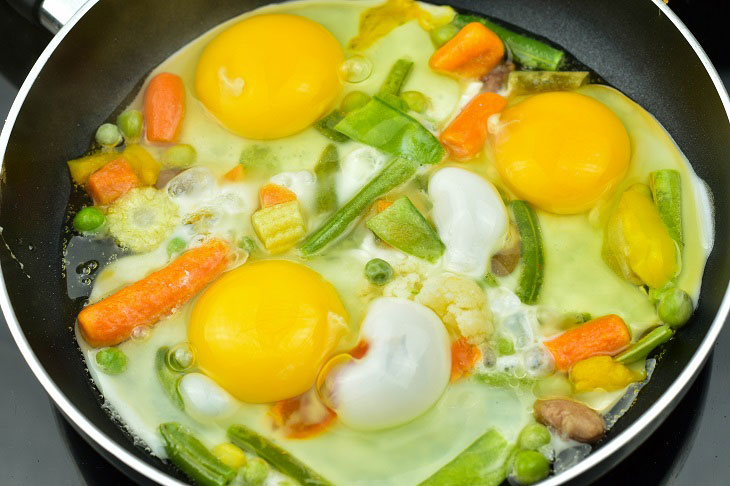 3. Salt the eggs.
If you want, you can also safely add some more spices. For example, it can be ground pepper or paprika.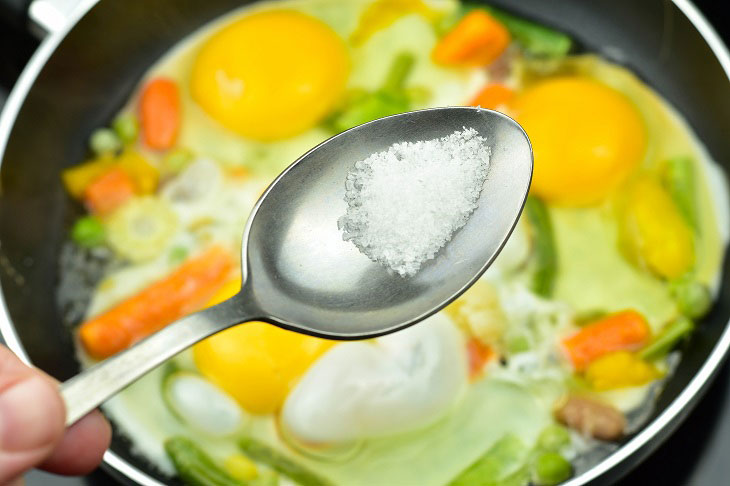 4. Now fry it over moderate heat until fully cooked. In time, it will take 4-5 minutes at the most. You can close the pan with a lid, but in this case, the fried eggs from the eggs will come out looking different.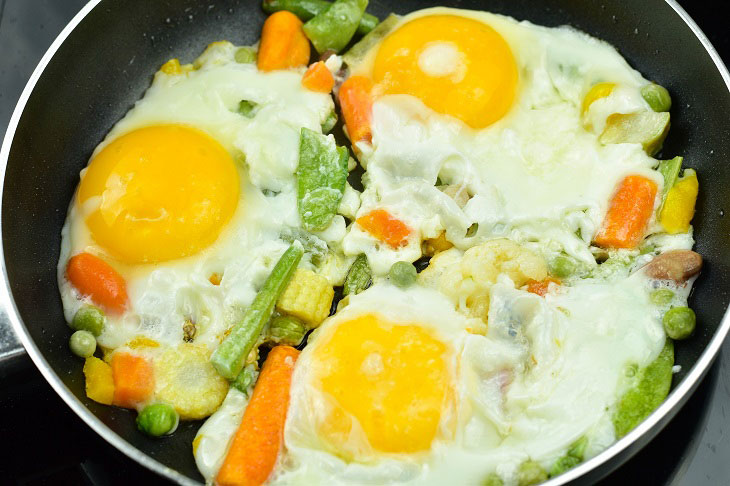 Serve the scrambled eggs with vegetables at the table before they get cold. You can put it directly in the pan on the table or put it on a dish for every1.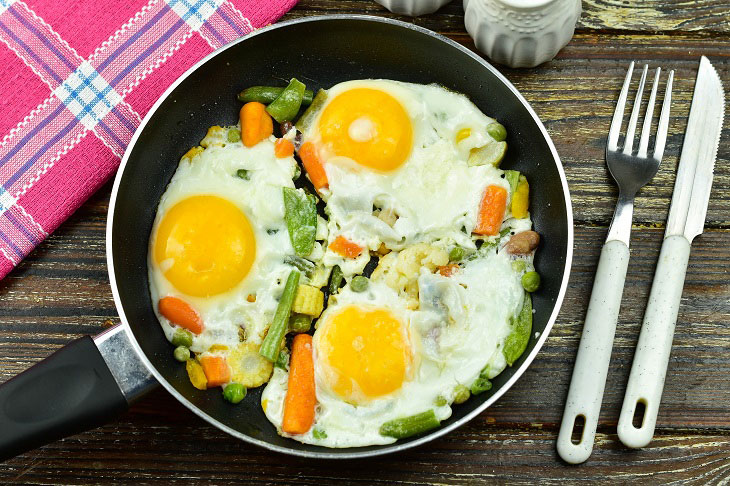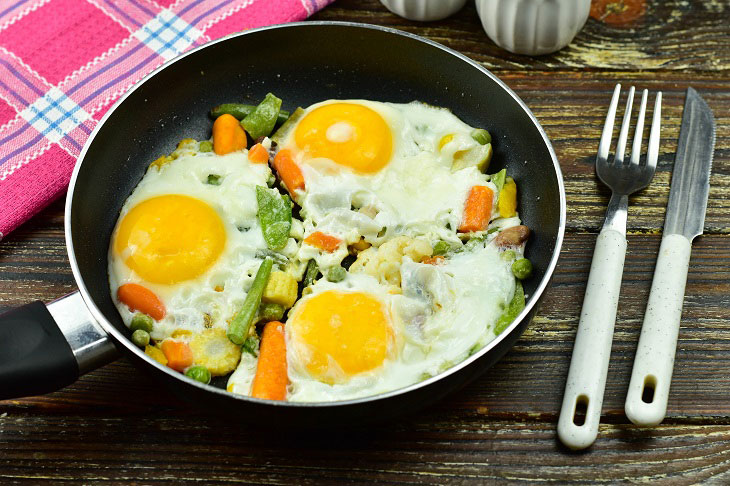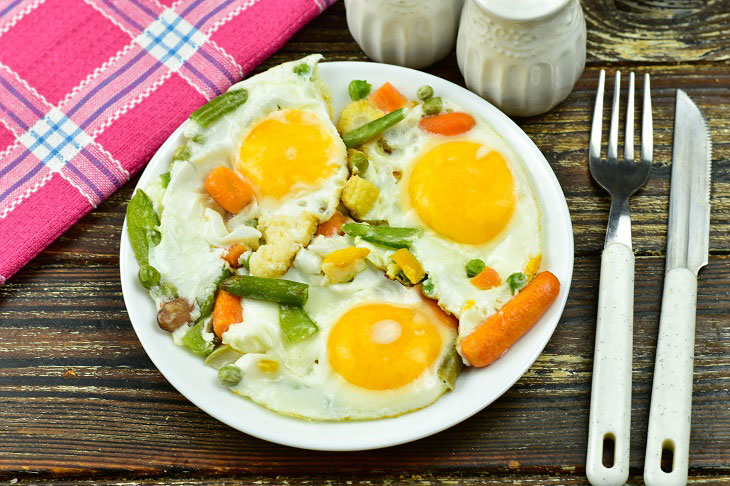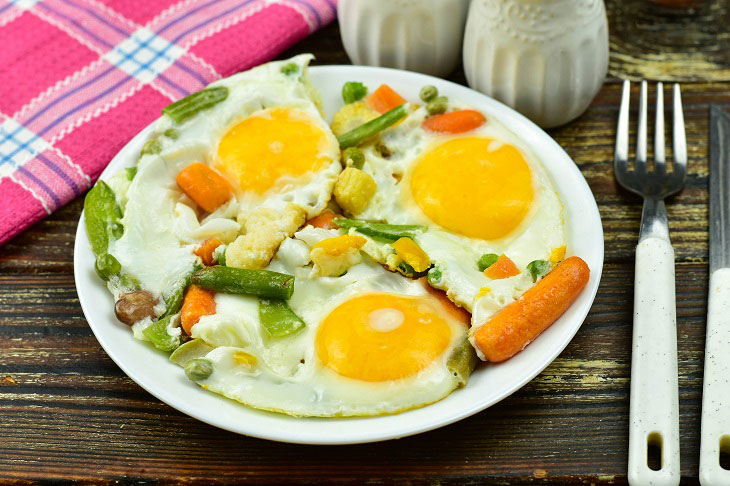 Bon appetit!