Most often, everyone boils shrimp and does not suspect that they can be cooked according to a special recipe, namely, fried (they can first be boiled in salt water with dill). Fried shrimp "You'll lick your fingers" – they turn out to taste less juicy than boiled ones, however, they have a special taste, as they are fried with the addition of soy sauce and lemon juice. You can serve fried shrimp to the table immediately after cooking. When choosing shrimp on the market, you should give preference to those that you buy most of10. Indeed, according to this recipe, you can cook not only ordinary shrimp, but also tiger shrimp, for example.
To make the shrimp come out more fragrant, they should be boiled in water, be sure to add dill to it. However, you can not do this procedure, but immediately fry the shrimp in a pan.
Ingredients:
Shrimps (already boiled) – 200 g.
Vegetable or olive oil – 1-2 tbsp. l.
Lemon juice – 0.5 tsp.
Salt – to taste.
Ground pepper – to taste.
Soy sauce – 2-3 tbsp. l.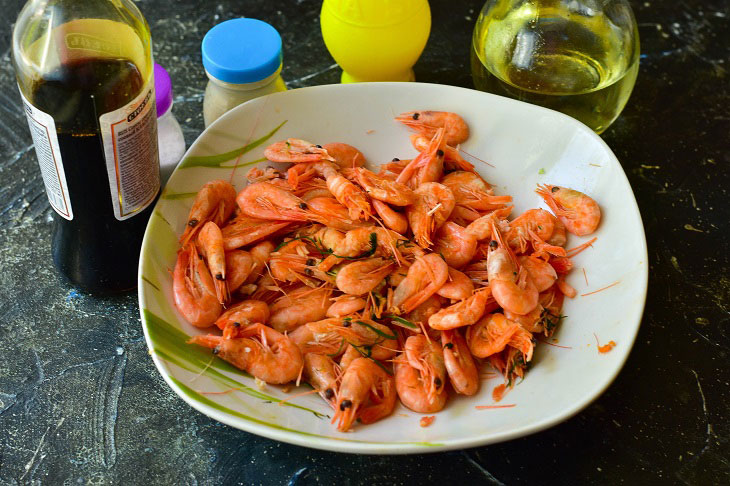 How to cook:
1. If you decide to pre-boil the shrimp, then put them in boiling water, add a few sprigs of dill. Boil them for 1-2 minutes if they are regular. For larger shrimp, increase the time to 2-3 minutes.
Pour vegetable oil into the pan, put the prepared shrimp.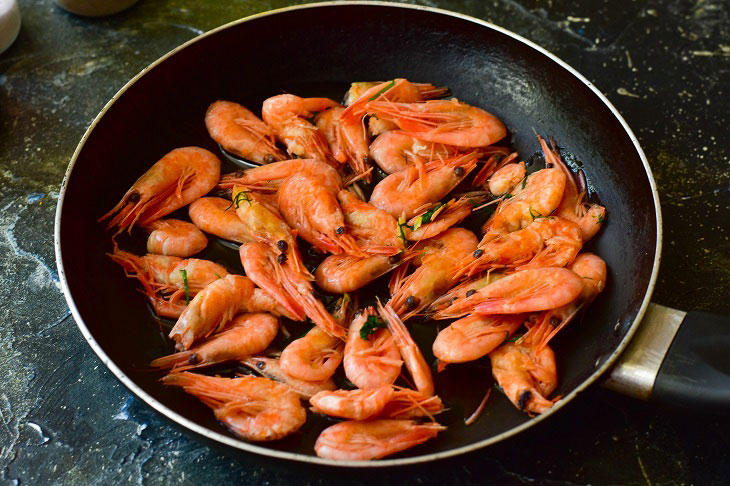 2. Now add lemon juice. You can use it already prepared, which is quite convenient, or squeeze it out of a fresh lemon.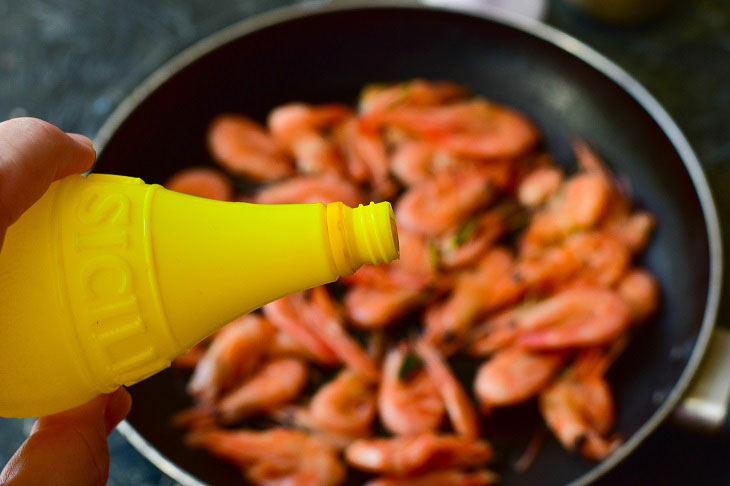 3. In the next step, pour in the soy sauce.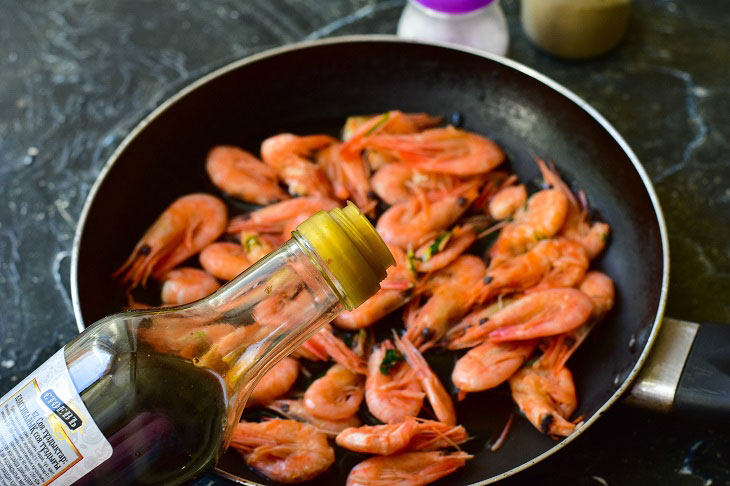 4. Then add salt and ground black pepper.
You can not add pepper, but this way the shrimp will come out more interesting in taste.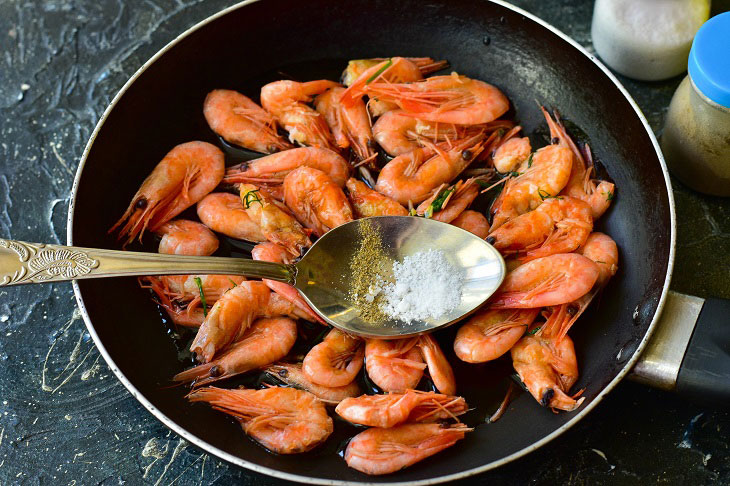 5. Fry the shrimp over medium heat for about 2-3 minutes. Turn them over from one side to the other periodically.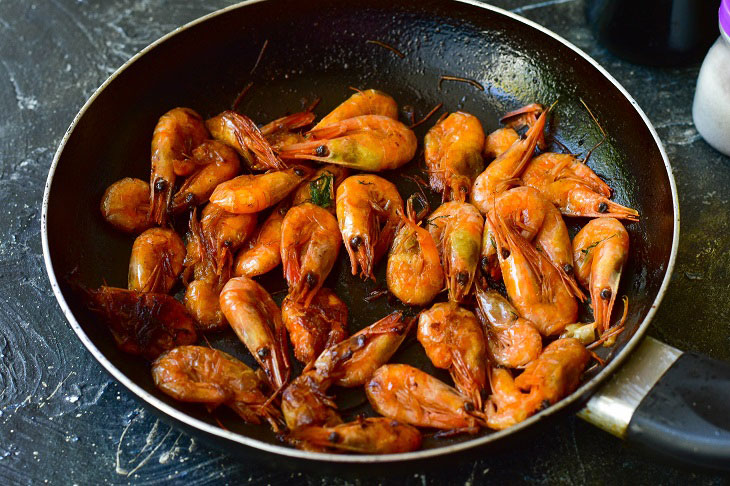 6. After that, immediately put them on a beautiful dish, you can sprinkle them with chopped dill on top.
Serve fried shrimp "You'll lick your fingers" to the table. Don't forget to pour a glass of cold beer if you like it.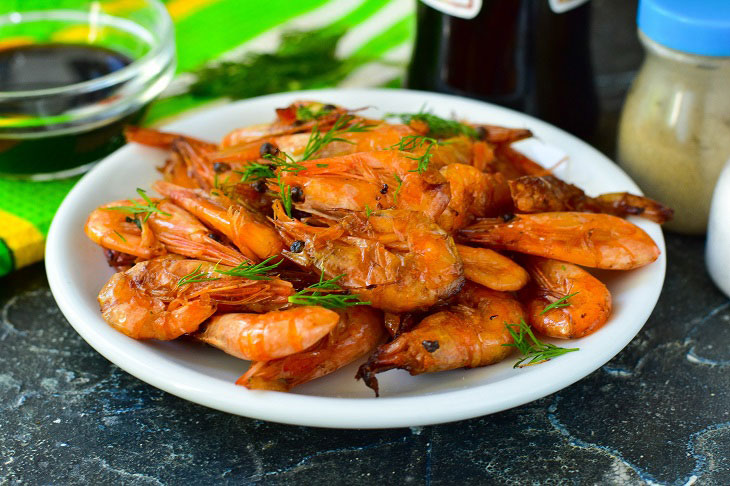 Enjoy your meal!