Herring on the festive table can be presented in different dishes. Today we offer to make an appetizer that resembles aspic. Salted herring will be the main component. Such a dish will be a good addition to a cold snack table.
Ingredients:
Salted herring (large) – 1 pc.
Processed cheese – 1 pack.
Sweet pepper – to taste.
Boiled egg – 1-2 pcs.
Mayonnaise or sour cream – 4 tbsp. l.
Mayonnaise or sour cream – 4 tbsp. l.
Salt – to taste.
Parsley or dill – to taste.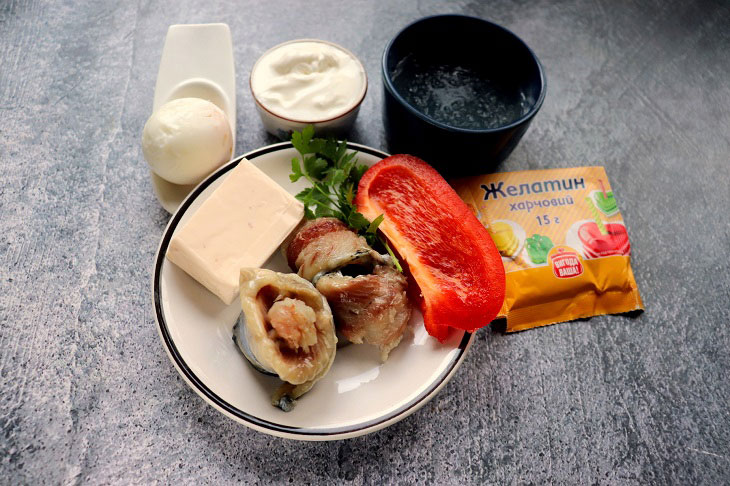 How to cook:
1. At the preparatory stage, it is necessary to pour gelatin into a bowl and pour boiled water over it. Cool the water first, it should not be hot. After the gelatin has completely swelled, the mass must be heated so that all the grains dissolve in the microwave.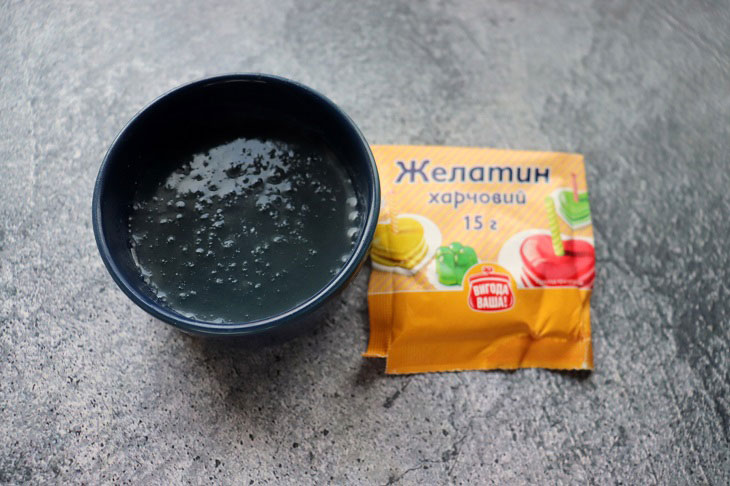 2. For this appetizer, take a large salted and tasty herring, remove the bones and remove the skin. You will also need one processed cheese.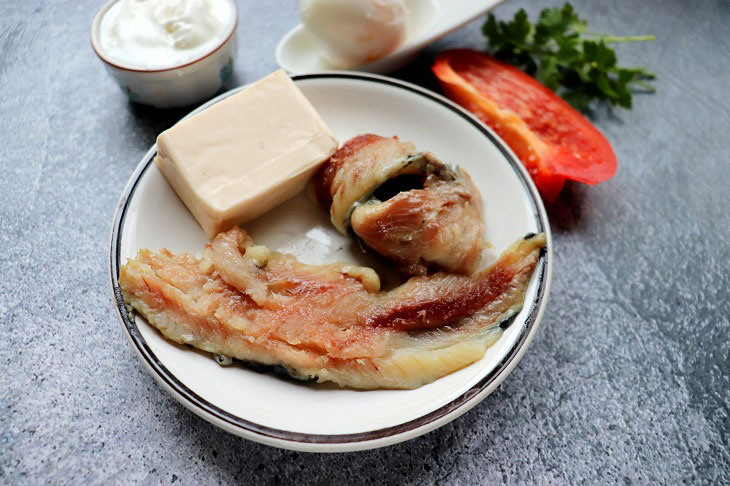 3. Finely chop the boiled egg white and a piece of sweet red pepper with a knife. Use boiled yolks in this recipe as you wish.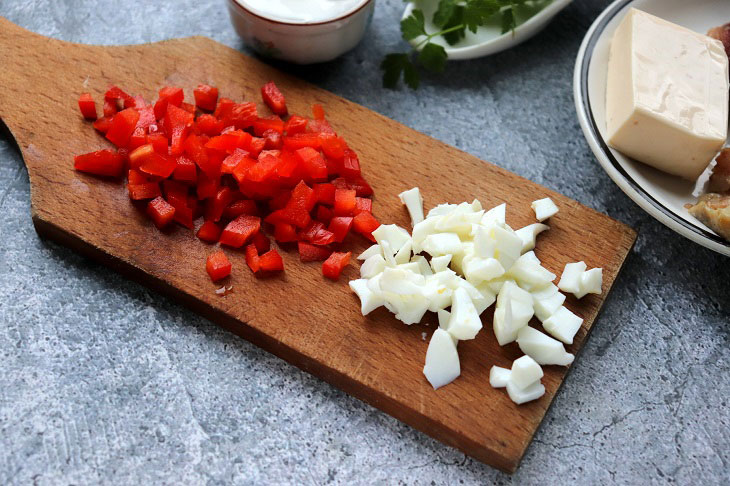 4. In a bowl, send sour cream at room temperature, dissolved gelatin and mix. By the way, instead of sour cream, you can use mayonnaise. Finely chop the prepared herring, processed cheese and add to the sour cream. Add whites and pepper to all other ingredients in a bowl. Finely chop fresh parsley or dill and add to bowl. Stir the mass with a spoon and now bring it to taste, using salt, ground black pepper.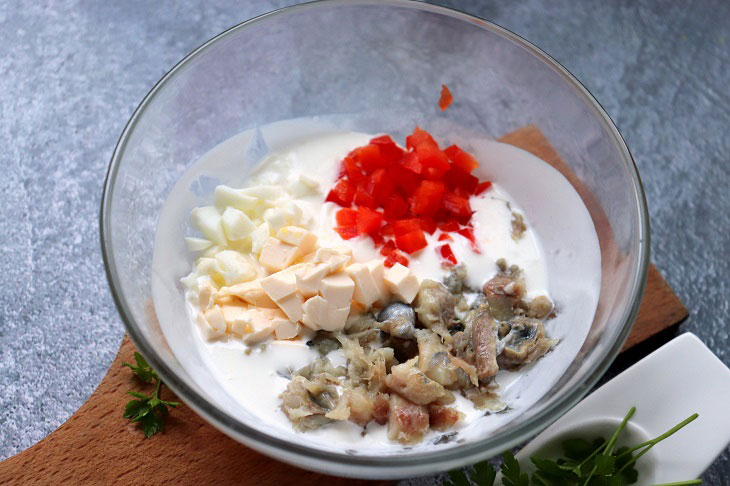 5. Decide on the serving of the snack, whether it will be portioned or in the form of a cake. In one form or another, it is better to take silicone molds. Divide the sour cream into silicone molds and refrigerate for 1-2 hours until completely cooled.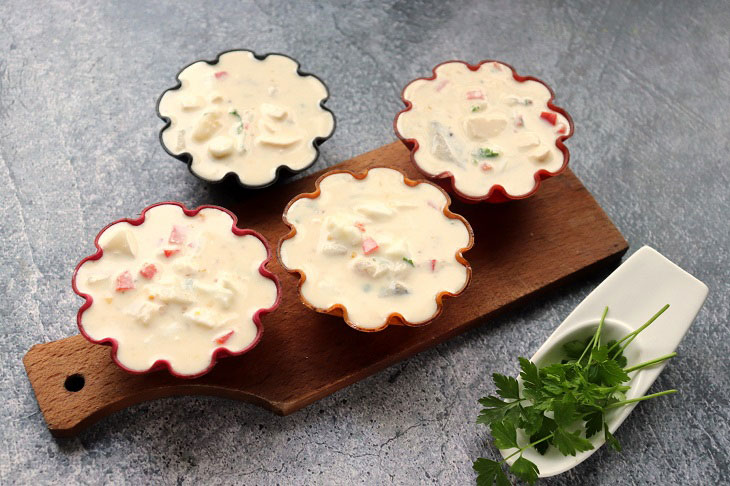 6. Before serving, remove the appetizer from the molds on a beautiful plate or dish. Use parsley leaves and pomegranate seeds to decorate the finished snack. A good addition to such a herring would be white horseradish sauce or grain mustard.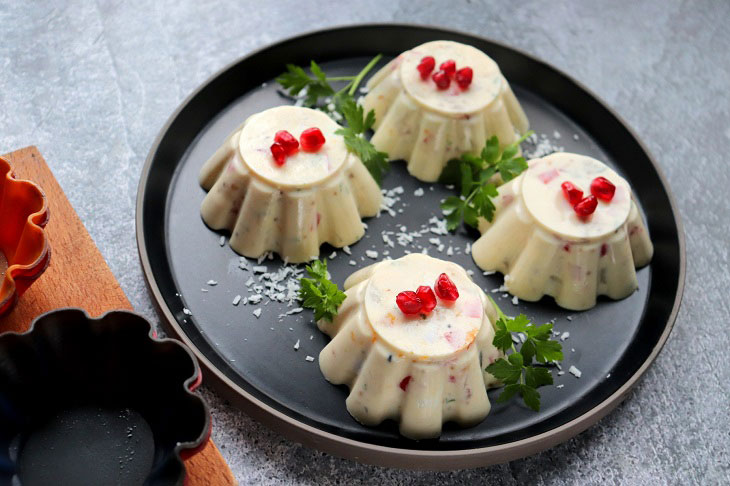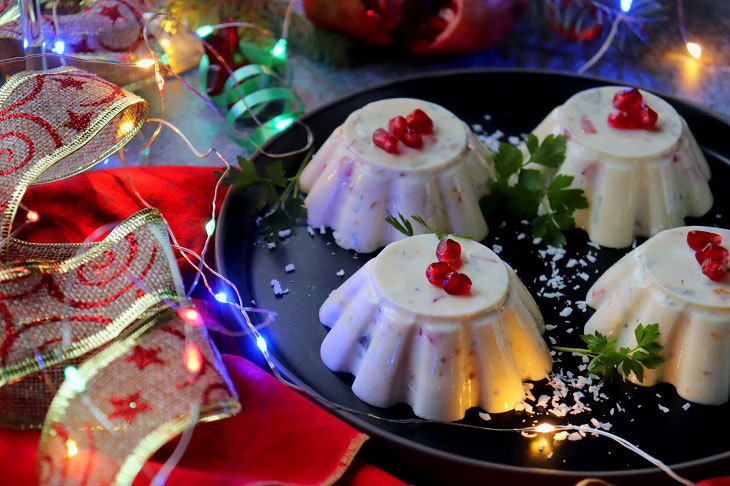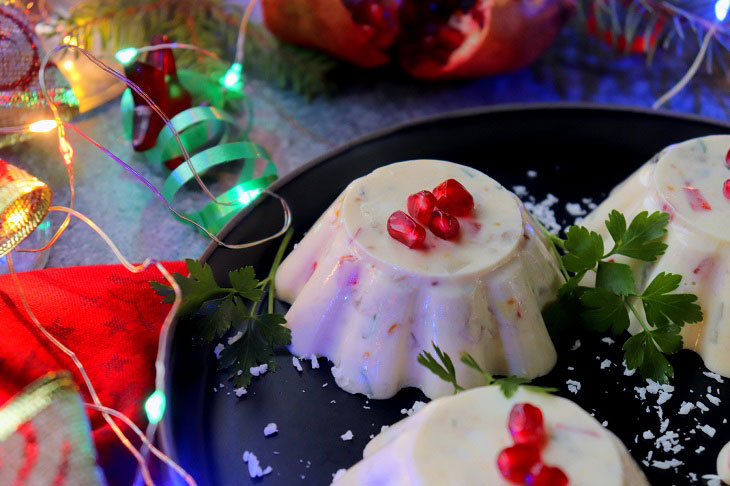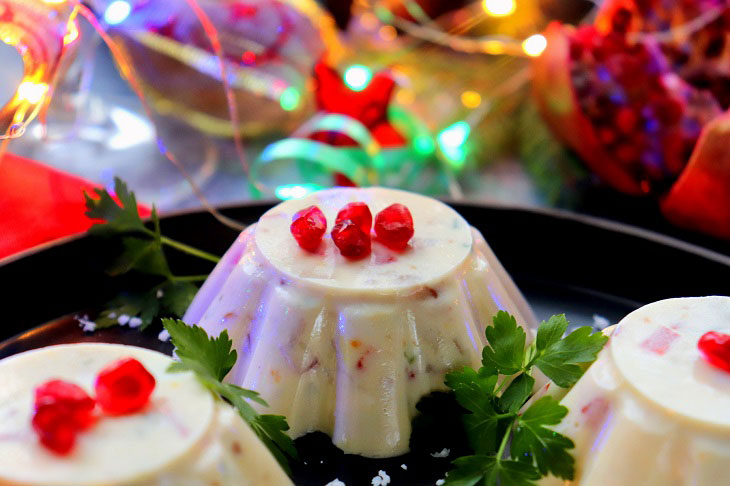 Bon appetit!