Finally, fresh zucchini appeared on sale. Now you can safely cook various delicious snacks and casseroles from them. A very original taste is an appetizer of fried zucchini with tomatoes and cheese, which is prepared quite quickly and easily.
For its preparation, it is worth buying young zucchini, with a bright green peel, so as not to peel it. Hard cheese is worth buying the one that you like the most to your taste. It is better to use young garlic too, but old one will do. Tomatoes on sale so far are only red, but it is better to use pink ones.
You can serve a ready-made zucchini snack without anything, or you can cook delicious young boiled potatoes for it. It is with him that this dish will be combined best.
Ingredients:
Fresh tomato – 1 pc.
Zucchini – 0.5-1 pc.
Salt – to taste.
Ground black pepper – to taste.
Garlic – 0.5 cloves.
Hard cheese – 50 g.
Vegetable oil – for frying zucchini.
Parsley greens – 1-2 sprigs.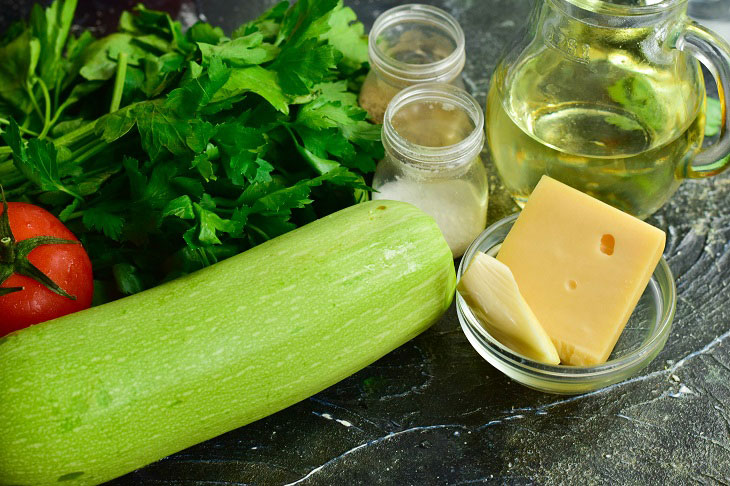 How to cook:
1. Wash the zucchini, cut it into slices. Put the vegetables in a deep bowl, add salt and ground black pepper. Mix everything very well and leave the vegetables for 5 minutes.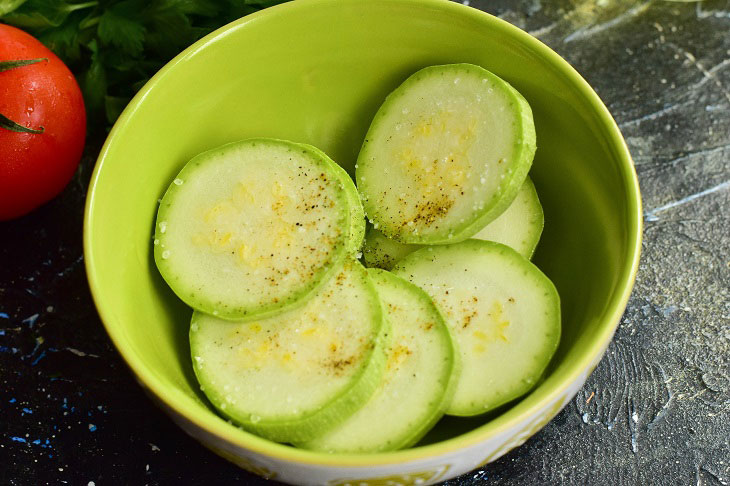 2. Pour vegetable oil into the pan, put it on fire. Literally after 30 seconds, lay out the prepared zucchini circles. Fry them until nice and golden brown on both sides. Make the fire medium and do not move away from the stove so that the circles do not burn.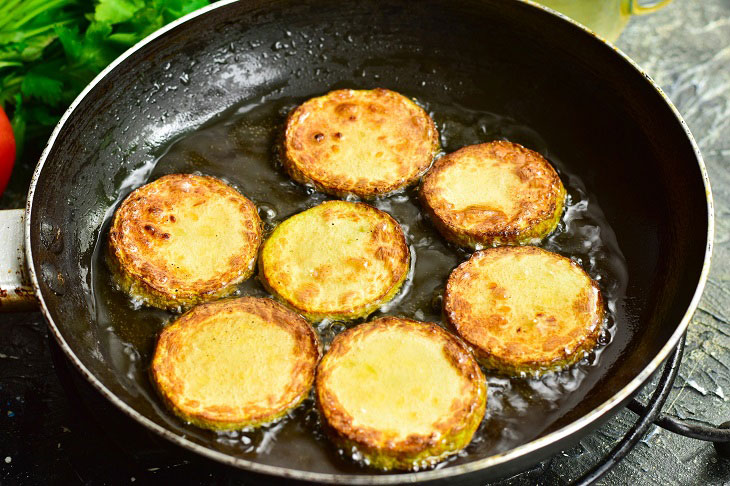 3. Grate hard cheese on a fine grater. Wash the tomato and cut it into slices, peel the garlic and cut it into small cubes. Wash the greens and finely chop them too.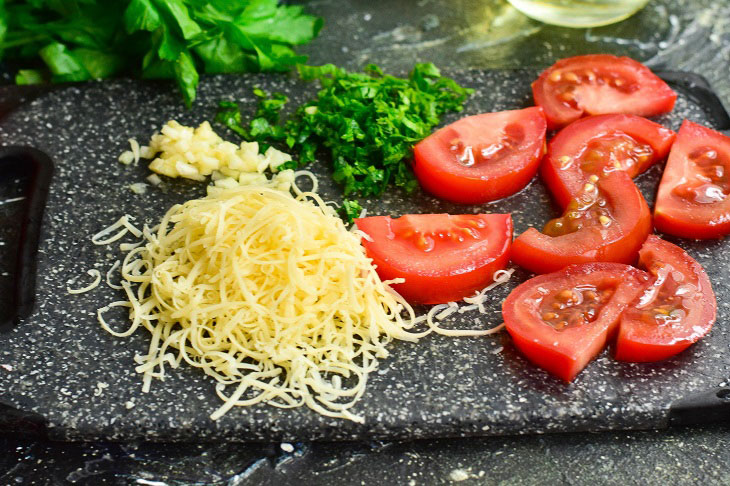 4. Put hard cheese on the fried zucchini slices.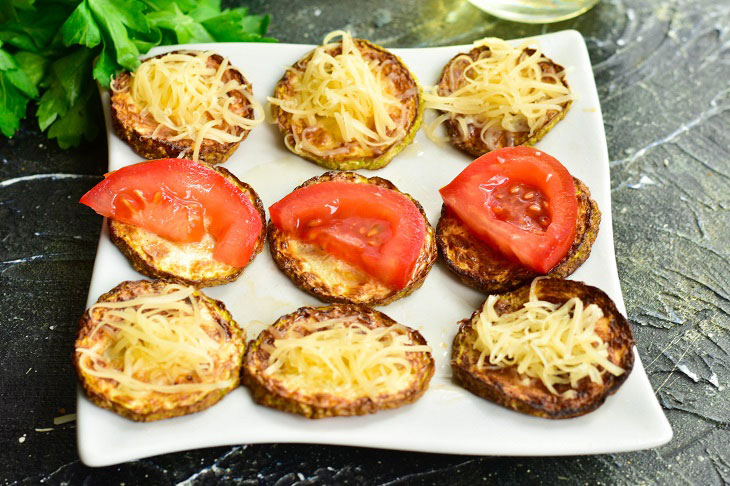 5. Then lay out the tomato slices. I alternated layers to make the dish look more festive.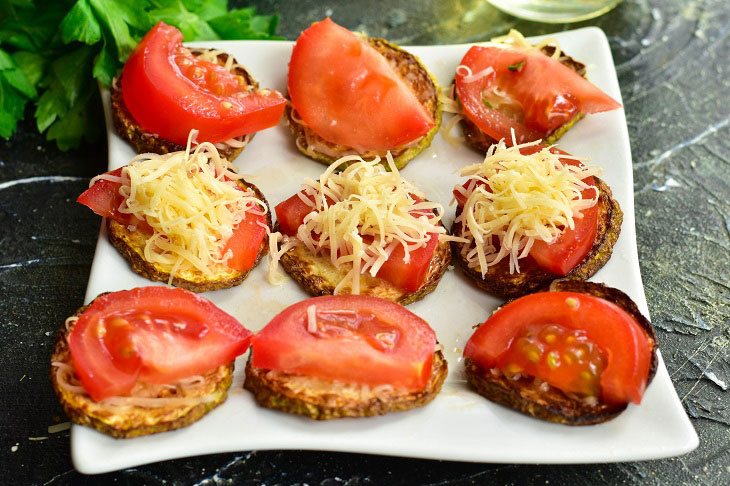 6. Send the zucchini to the oven preheated to 180 degrees for just a minute. This procedure is necessary in order for the hard cheese to melt.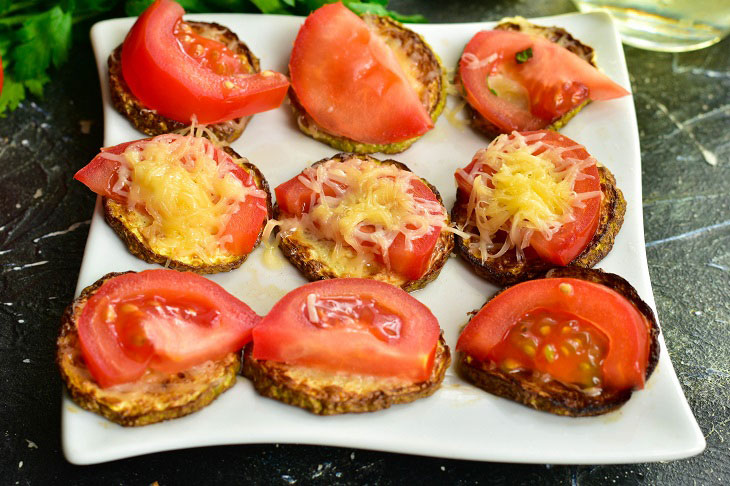 7. Lay the greens on top.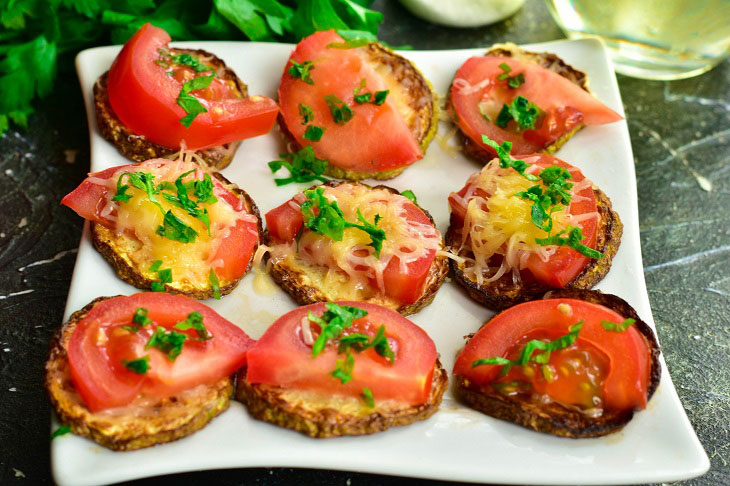 8. Then lay out the garlic.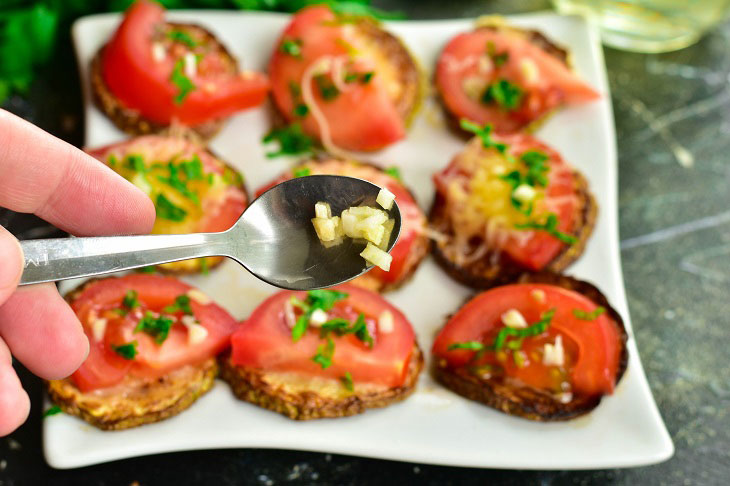 Here is such an appetizer of fried zucchini, cheese and tomatoes!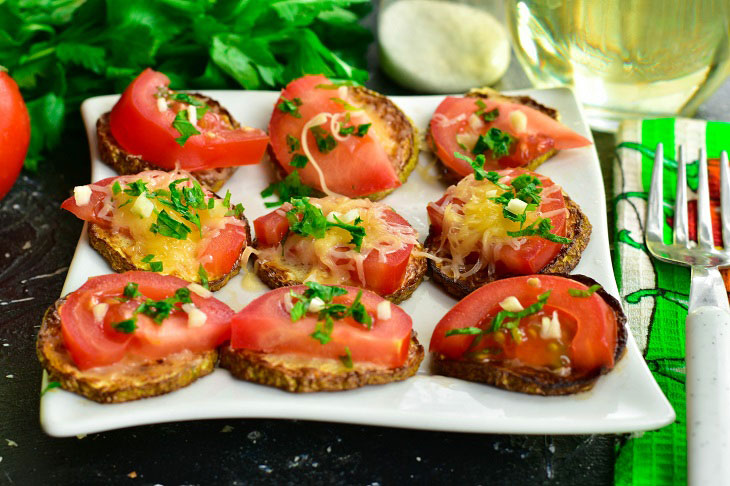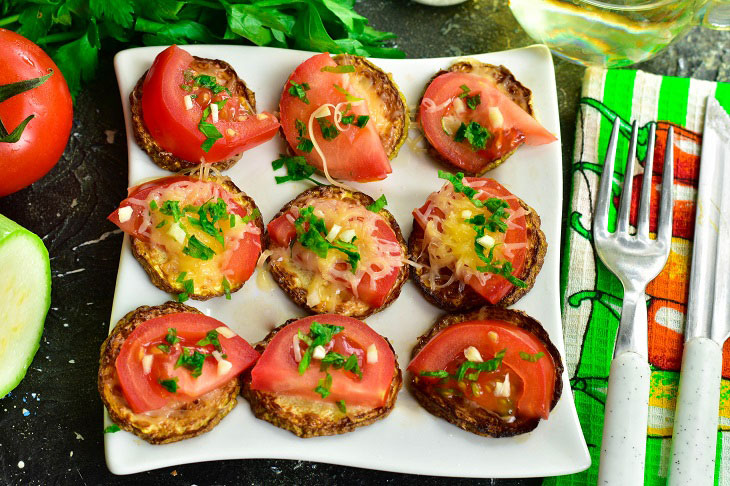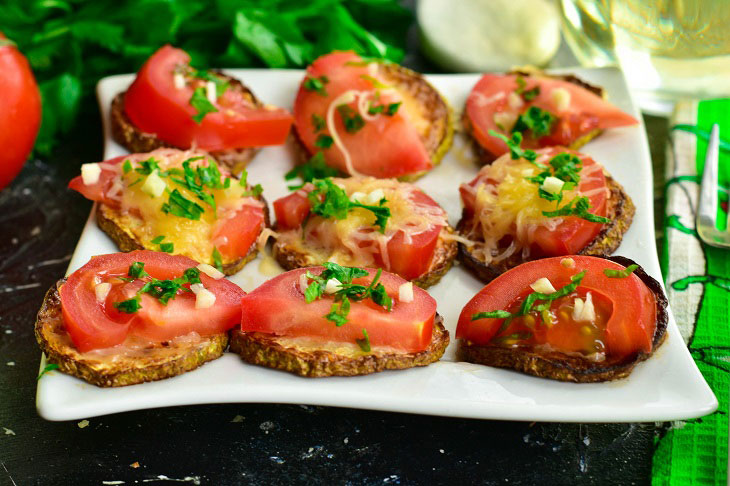 Enjoy your meal!