Eggplant in Catalan is a dish of Spanish cuisine. During the season of vegetables, be sure to prepare such a treat for the dinner table. Vegetables use ripe, tasty and juicy. For the recipe, you will need eggplants, tomatoes, onions, garlic, eggs and some cheese.
Bake eggplant in the oven – you get a healthy and tasty dish without a lot of oil. In summer and autumn – such an appetizer can be prepared safely, because vegetables cost a penny. Get a budget, but very original dish!
Ingredients:
Eggplant – 200 g.
Tomatoes – 80 g.
Hard cheese – 40-50 g.
Chicken eggs – 1-2 pcs.
Onion – 40 g.
Garlic – 1 clove.
Vegetable oil – 2 tbsp. l.
Salt, black pepper – to taste.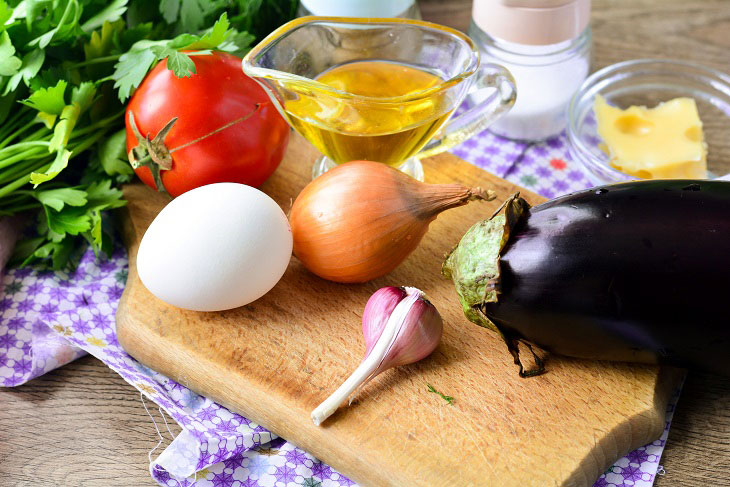 How to cook:
1. Rinse the eggplants, wipe dry with napkins, then cut in half lengthwise into equal parts.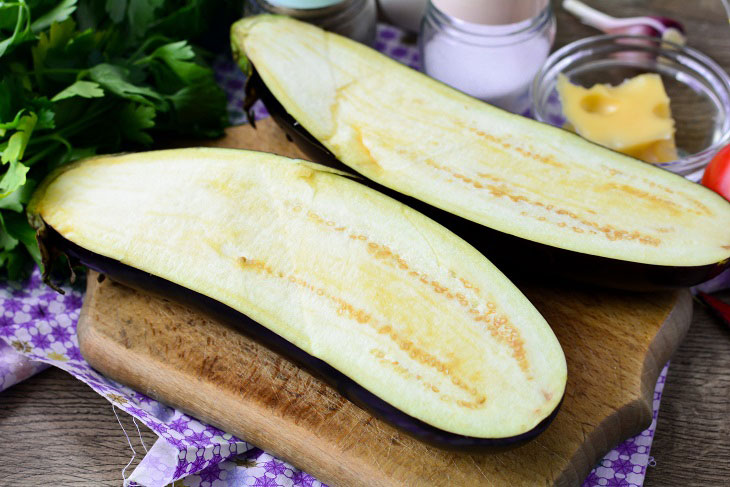 2. Remove the pulp from the eggplant with a tea or coffee spoon, but not completely.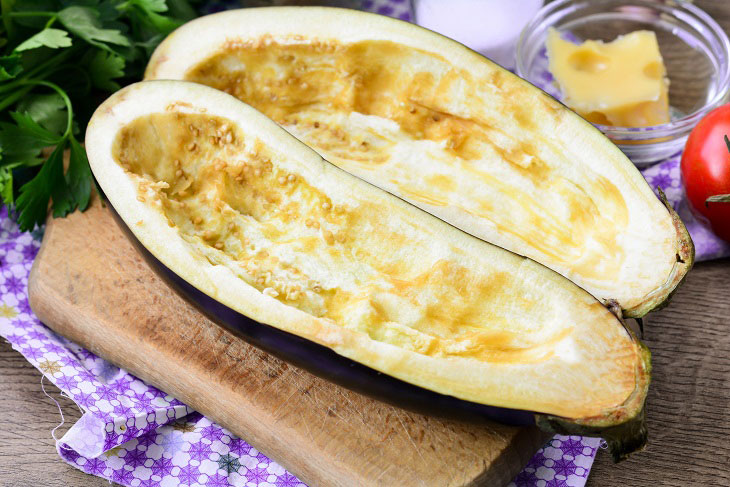 3. Finely chop the eggplant pulp.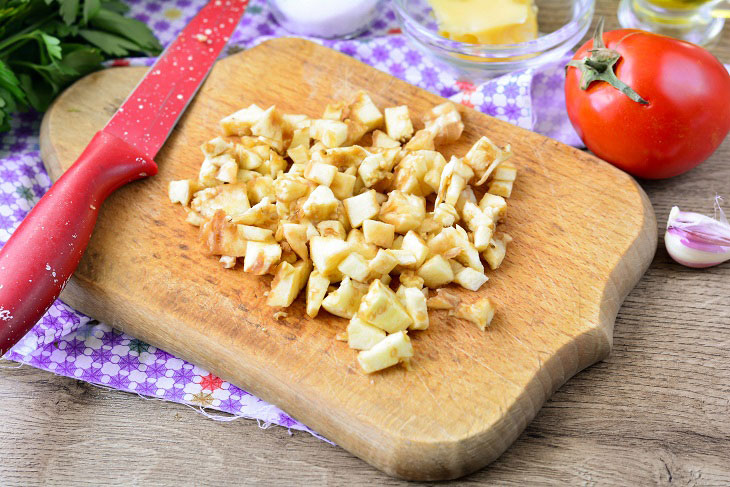 4. Heat the oil in a pan, put the eggplant pulp, add spices to taste and fry for 3-4 minutes, stirring occasionally.
The eggplant flesh should be soft and juicy.
Remove from fire and cool.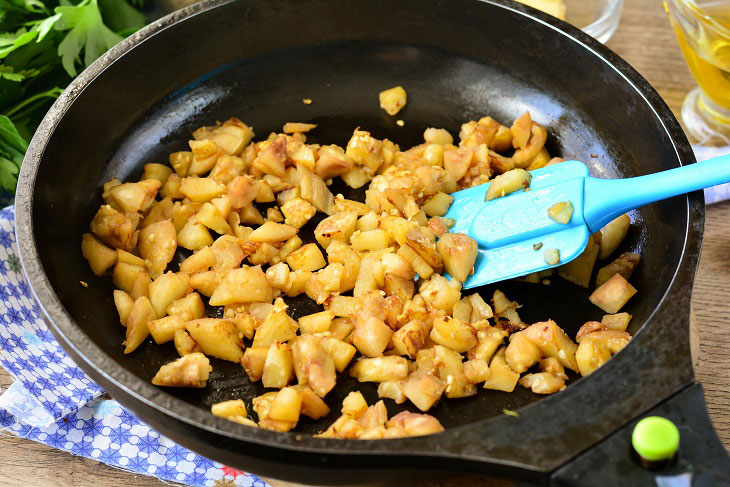 5. Cut the peeled onion into small cubes.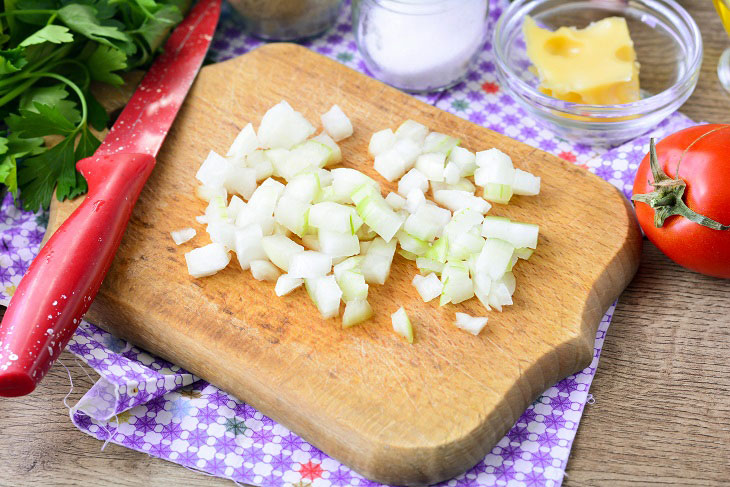 6. Also finely chop the garlic clove. It will give the dish additional flavor and light spiciness.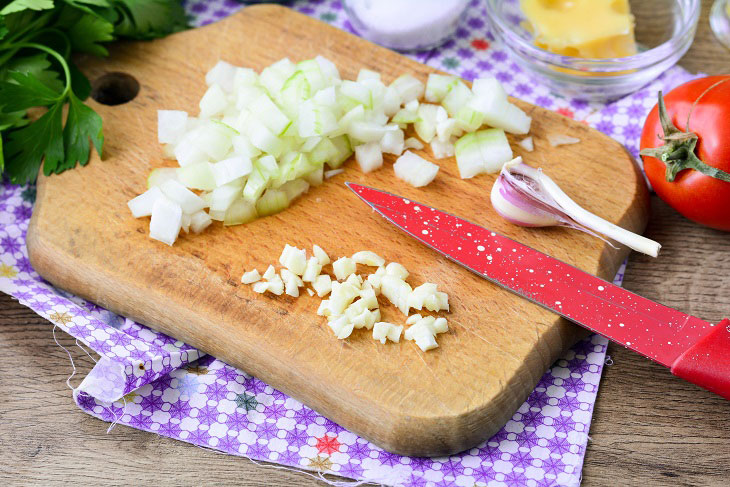 7. Dice the tomatoes.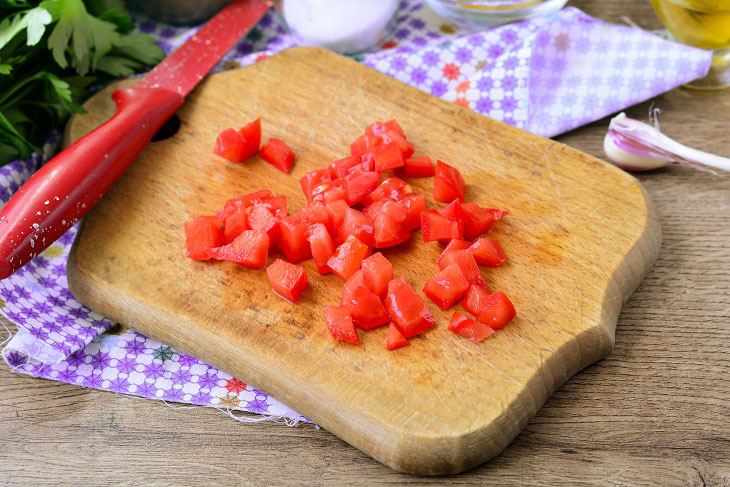 8. Prepare the filling – mix the tomatoes, garlic, onion and eggplant pulp. Beat in the chicken egg.
If the eggs are large, one is enough.
Salt and pepper. Stir.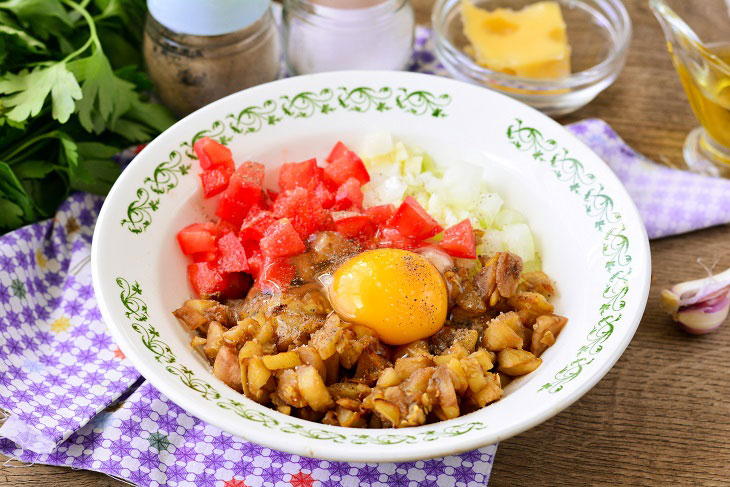 9. Pour grated cheese into the filling, mix again. The filling is ready.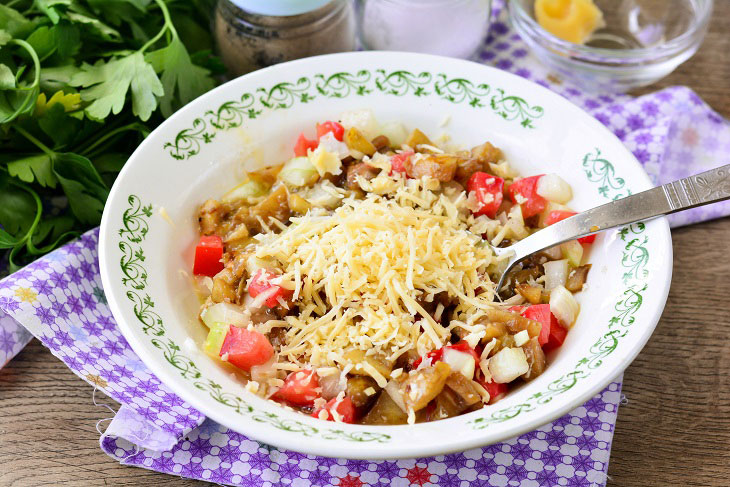 10. Put the eggplant in a baking dish and put the filling in the recesses.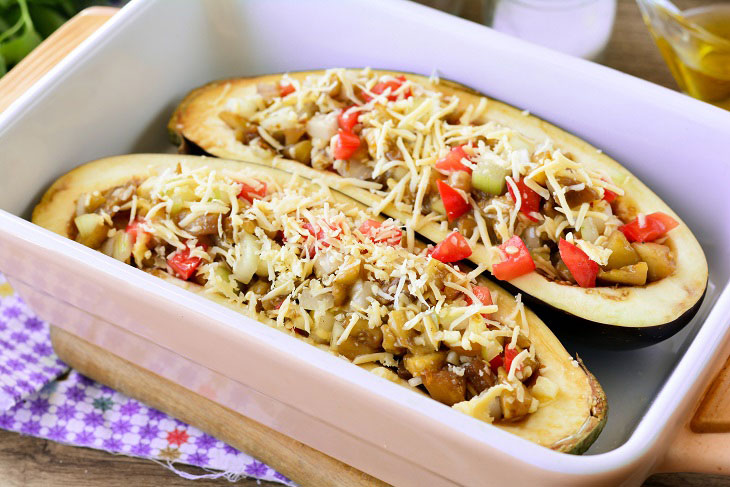 11. Bake the eggplant for 30 minutes at 180-190C, remove the ruddy and tasty dish from the oven, cool a little.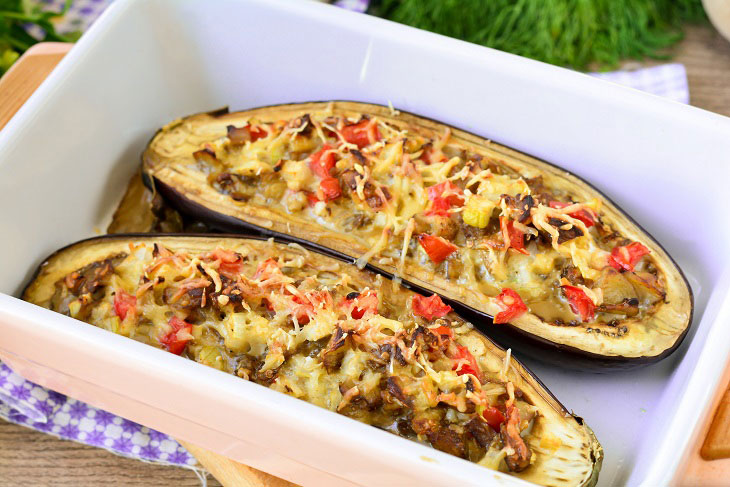 Then serve. Everyone will like juicy eggplant in Catalan style.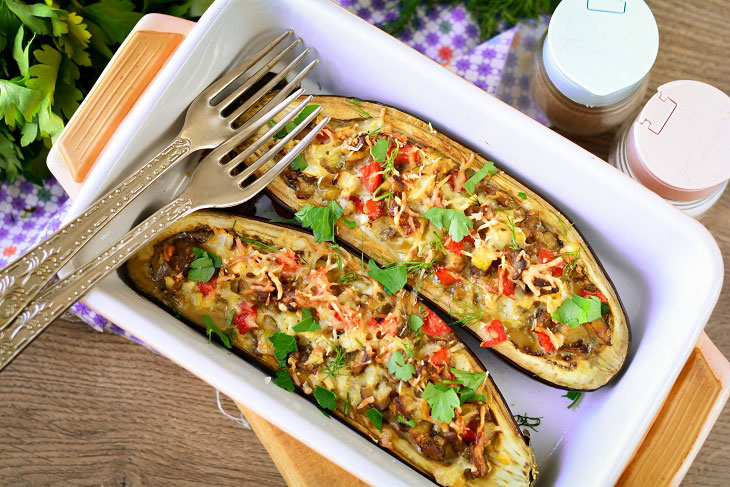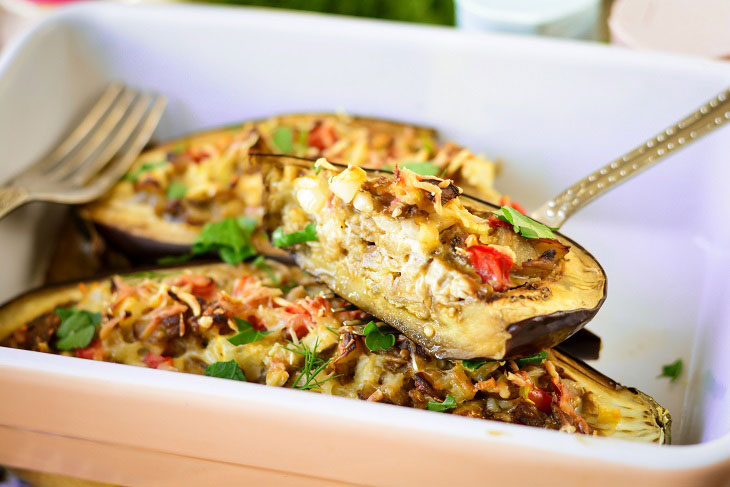 Enjoy your meal!