Miracles with cottage cheese and greens are always very satisfying and tasty.
But, their most important advantage is that it is not difficult to cook them and rather quickly. And this is due to the fact that the dough is made the most common, not yeast, which you need to wait a very long time until it rises. The same dough is kneaded on water and you can immediately make a miracle out of it. For a more refined taste, chopped green onions and salt must be added to the cottage cheese. But, it is worth considering that it is better to buy a home-made product. If it is not possible to purchase it for some reason, then take the store with the highest percentage of fat content.
Ingredients:
Cottage cheese – 200 g.
Salt – 3-4 pinches.
Green onions – 1 bunch.
Water – 0.5 tbsp.
Flour – 1-1.5 tbsp. (you may need more, it all depends on the variety).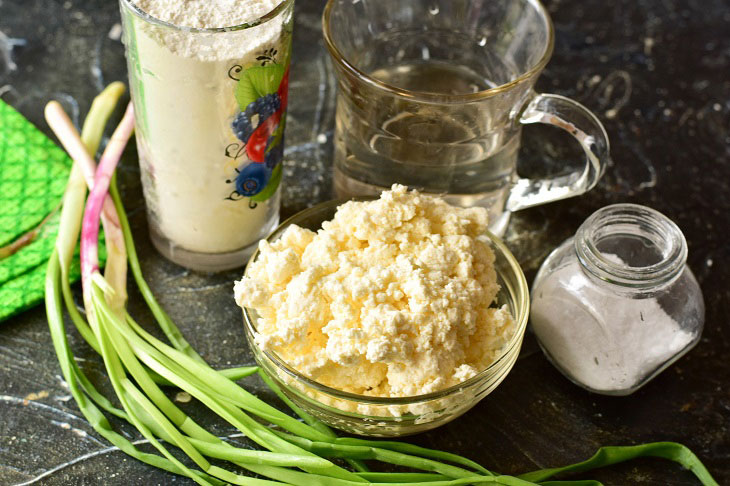 How to cook:
1. Pour water into a bowl, add salt (2 pinches). Mix with a whisk.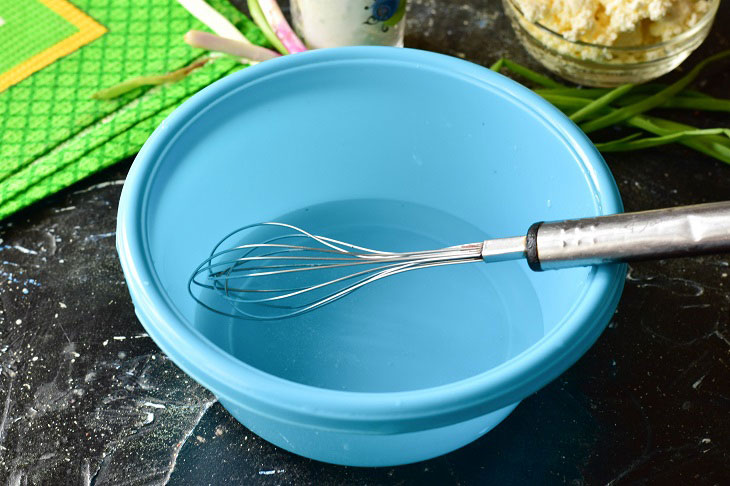 2. Now add flour.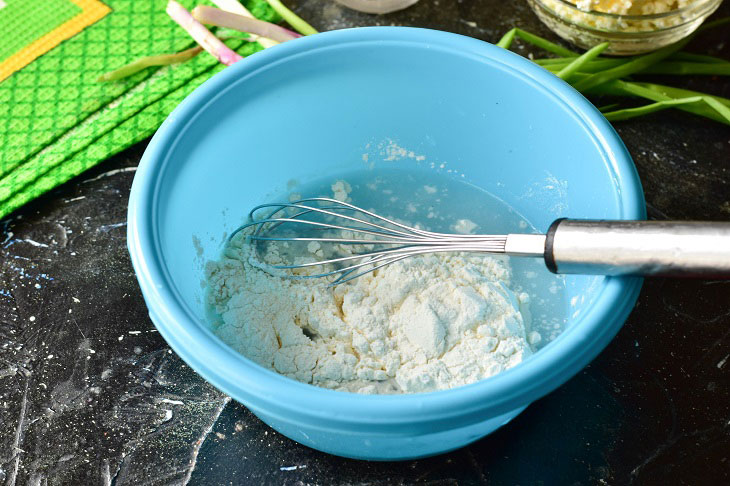 3. Knead the dough with your hands.
If necessary, then add more flour, but do not overdo it. Otherwise, the dough will become quite steep, and it will be rather difficult to roll it with a rolling pin into a layer.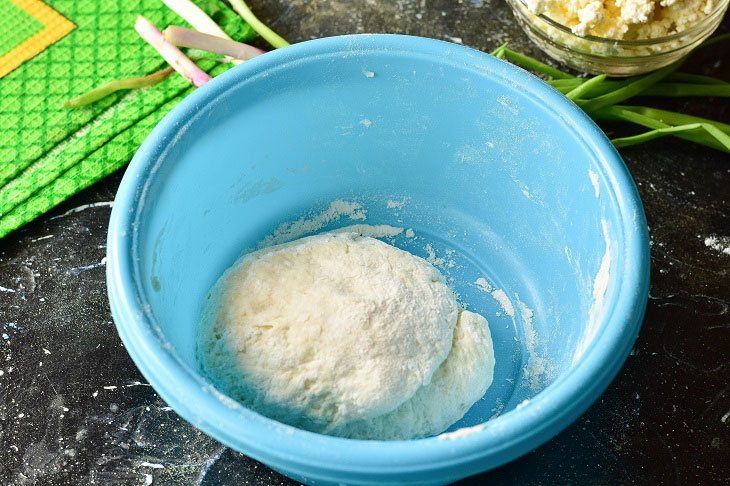 4. Now put the finished dough on the table. You can use a special rug. Cut it into pieces.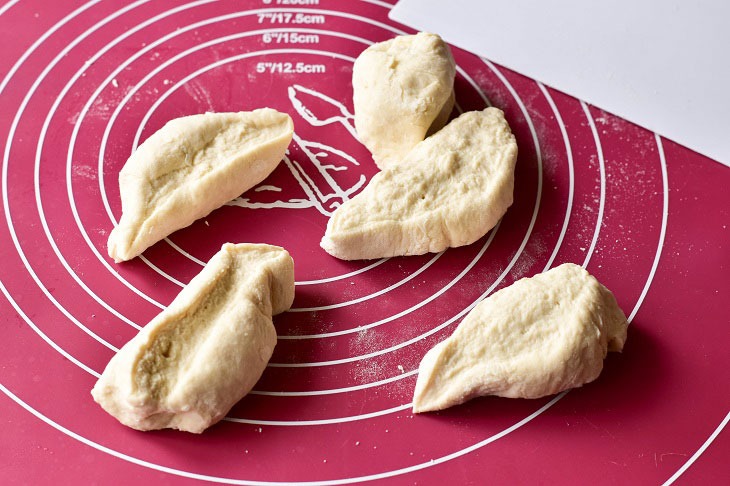 5. Put the cottage cheese in a bowl and add salt to it (literally 2 pinches), finely chopped green onions. Mix the filling well with a fork.
It is desirable to do this procedure so that there are no large pieces of cottage cheese, so press it well.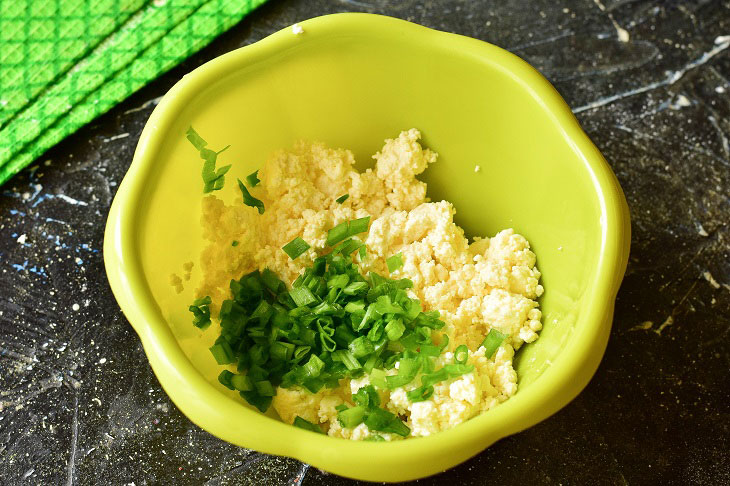 6. Now roll out each piece of dough very thinly. Put the curd filling with green onions on one edge.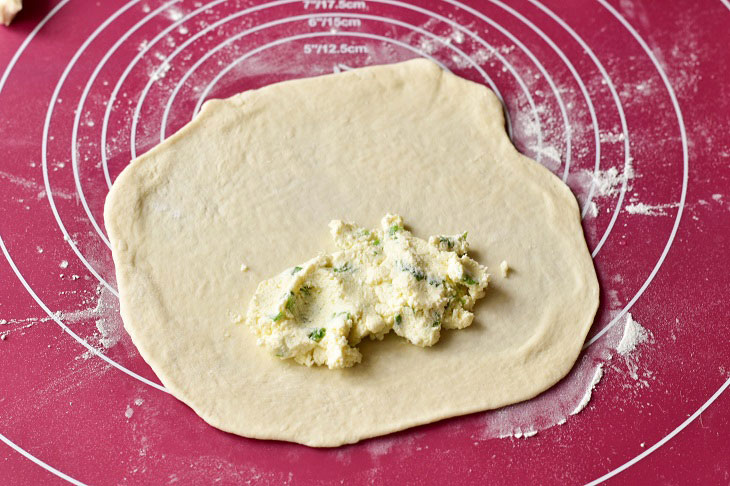 7. Fasten the edges and irregularities, cut with a regular or special knife.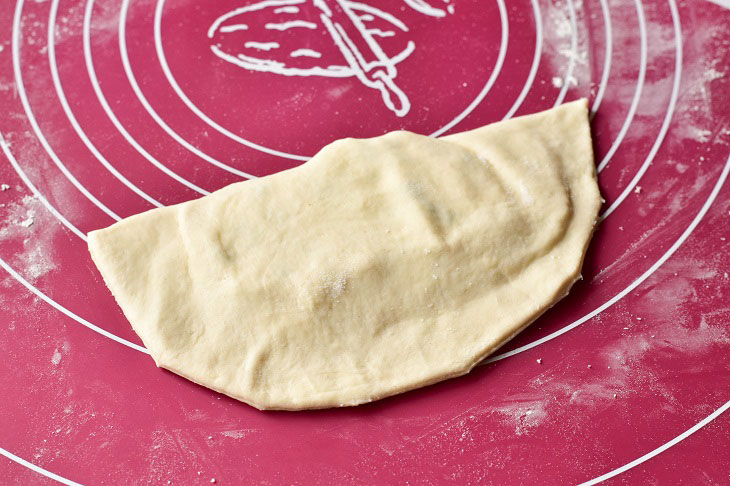 8. Heat the pan, put a miracle with cottage cheese on it.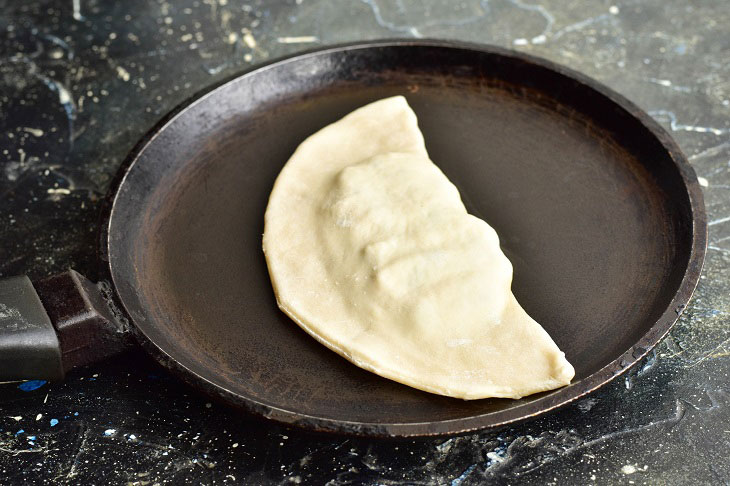 9. Fry the miracle over moderate heat until tender. In time, this procedure will take about 2-3 minutes. Just be sure to turn them over more often so they don't burn.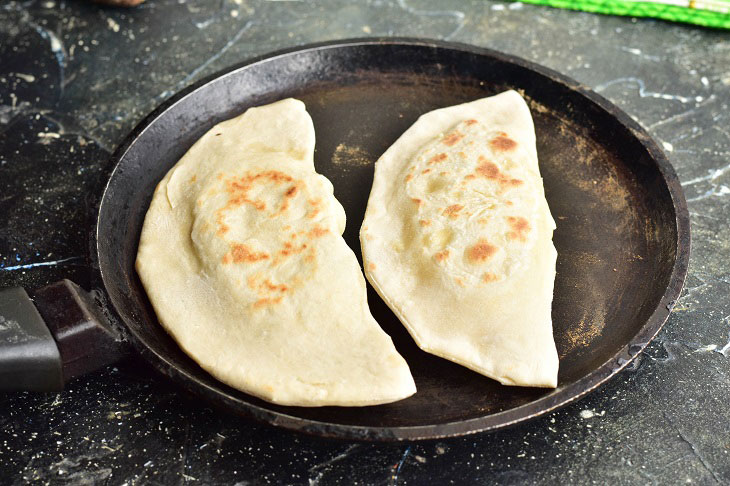 10. Now take a bright plate, preferably flat. Put a miracle with cottage cheese on it. Let them stand for at least 5 minutes, and then boldly carry and treat them to family or invited guests.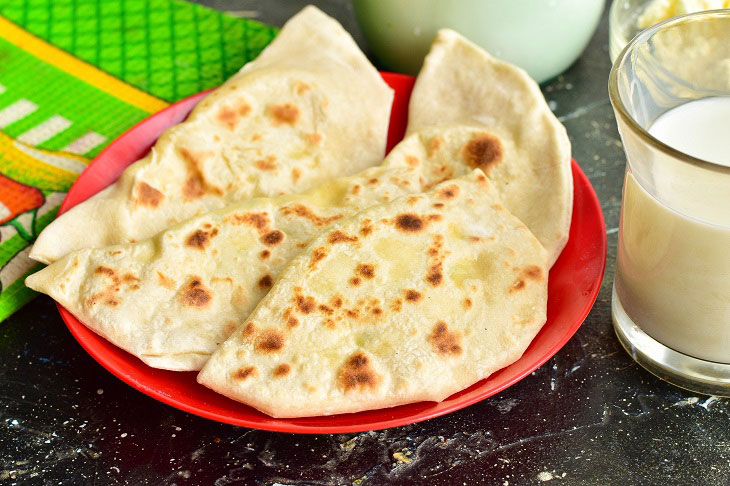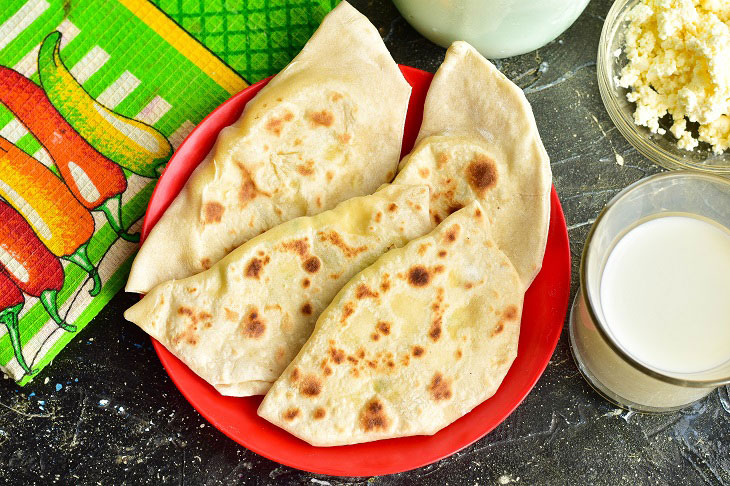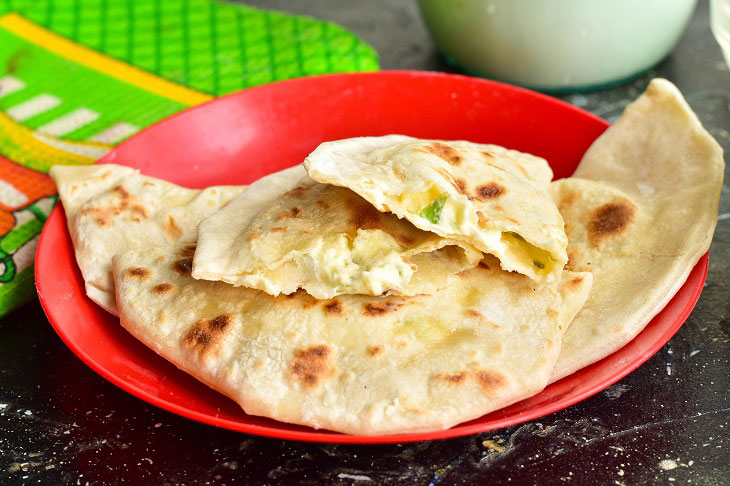 Bon appetit!