Homemade garlic tortillas are the best alternative to bread. They are perfect for borscht or soup, they will become the basis for an appetizer or sandwiches for Sunday breakfast. Flat cakes can be taken with you to the dacha or barbecue, wrap vegetables or mushrooms in them.
The dough is kneaded in boiling water and it turns out strong and plastic. Garlic is added to products in two ways – a granular product interferes with the dough, and fresh – in the filling. Cakes are formed in the form of a flat snail, which is formed from a thin roll. Products can be given any fantasy shape. They can be pan fried or baked in the oven. The second option will turn out to be more dietary.
Ingredients:
Flour – 160 g.
Vegetable oil – 15 ml for the dough + 15 ml for the filling + 30 ml for frying.
Salt – to taste.
Boiling water – 90 ml.
Granulated garlic – 3 g.
Parsley – 2 g.
Garlic – 0.5 pcs.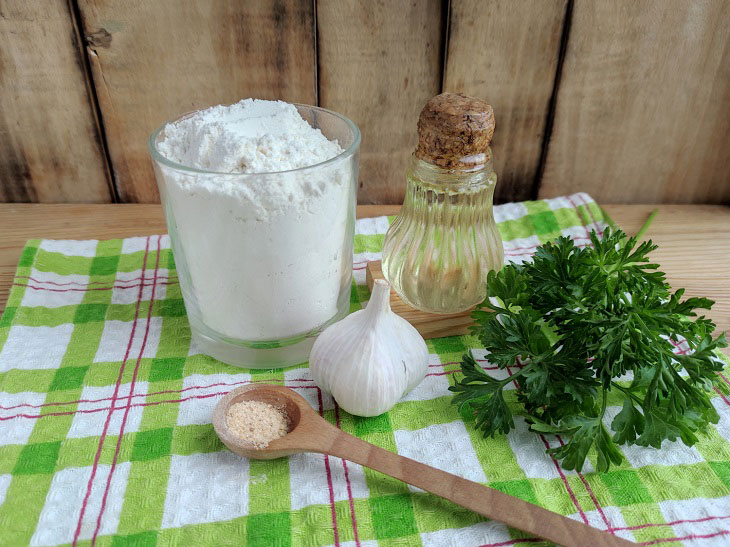 How to cook:
1. Place granulated garlic and salt in a mixing bowl.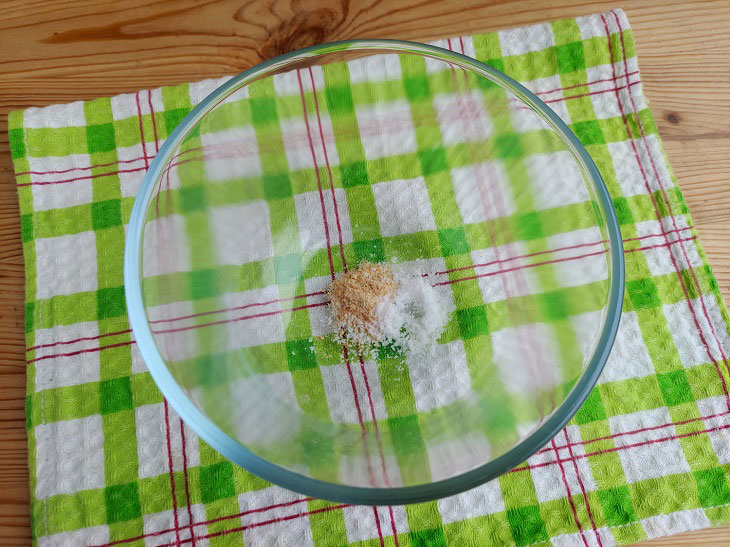 2. Pour boiling water, add vegetable oil.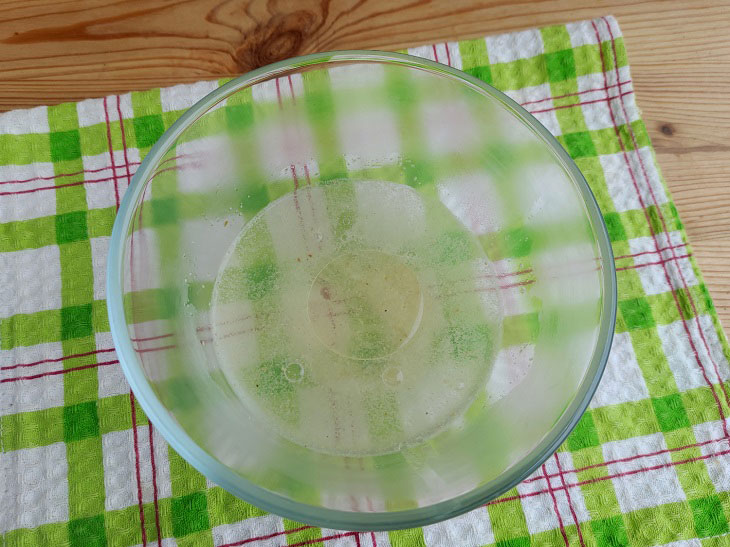 3. Pour the sifted flour (2/3).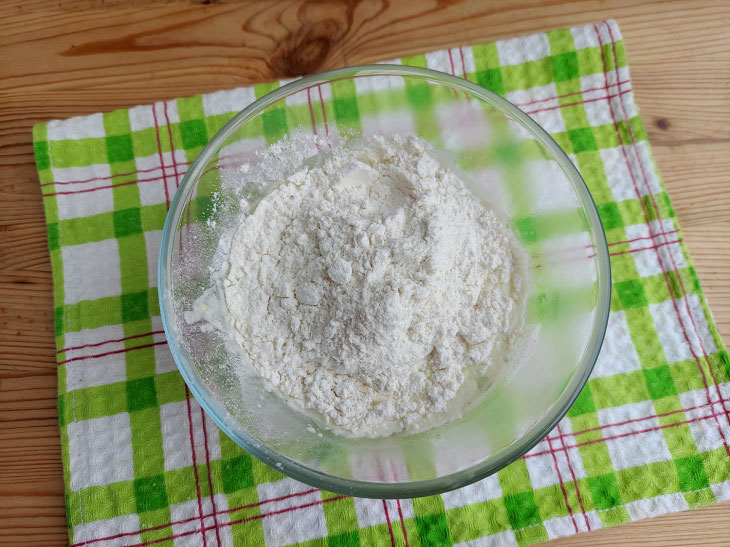 4. Start kneading the dough with a wooden spatula. After it has cooled down, transfer the dough to a hard surface. Gradually adding flour, knead until smooth. Cover the dough with a bowl, leave for 12 minutes.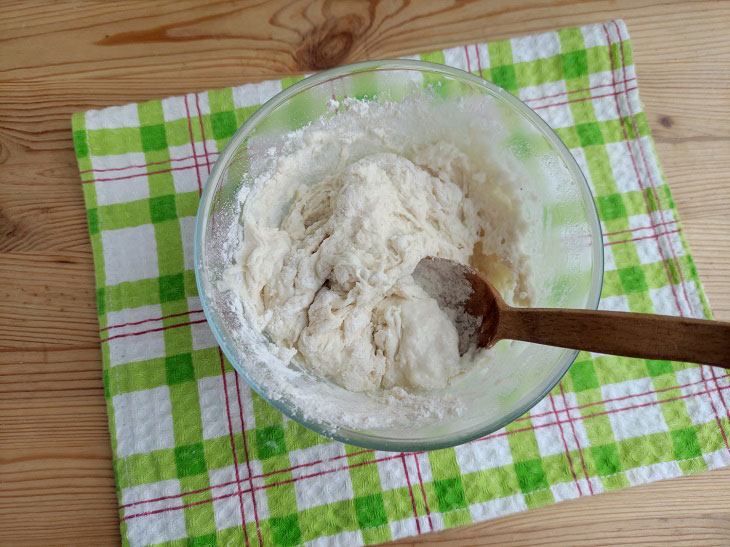 5. Squeeze the garlic through a garlic press, add salt and vegetable oil. The filling is ready.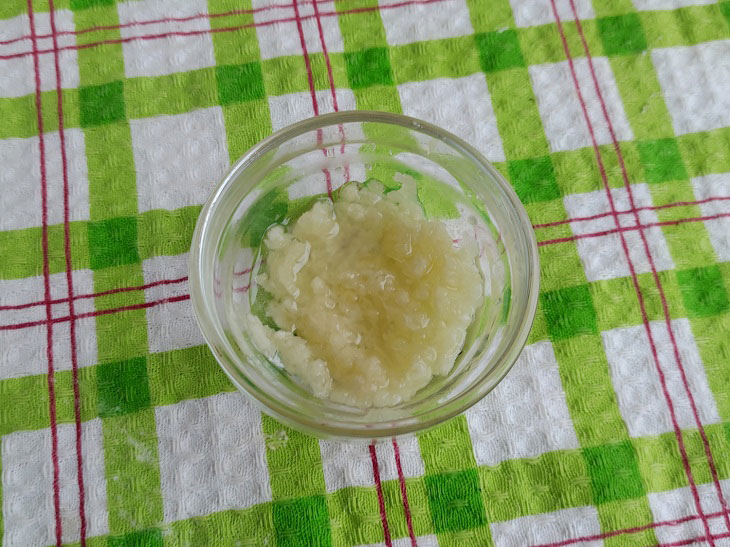 6. Put the dough on the board and divide into 4 parts.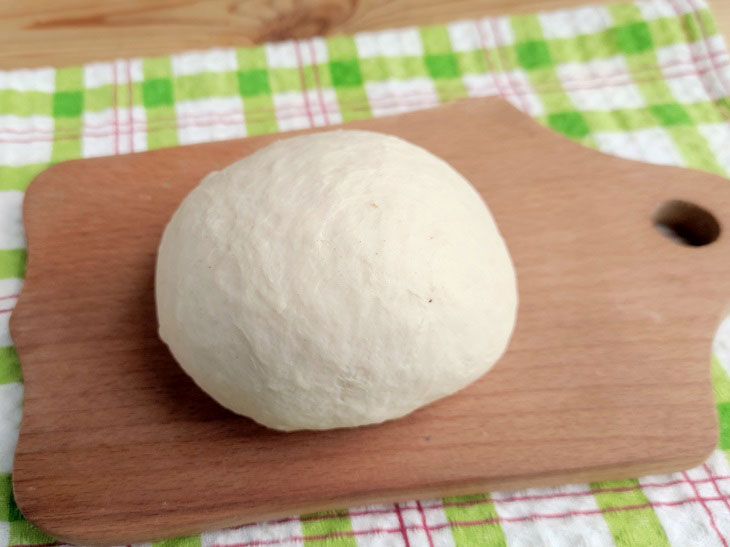 7. Roll each part into a rectangle 2-2.5 cm wide and 20-25 cm long.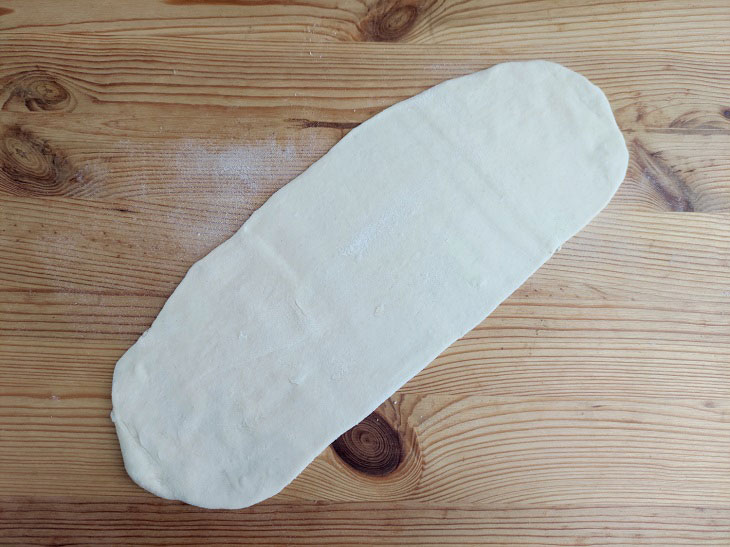 8. Lubricate the cake with garlic filling, sprinkle with chopped herbs.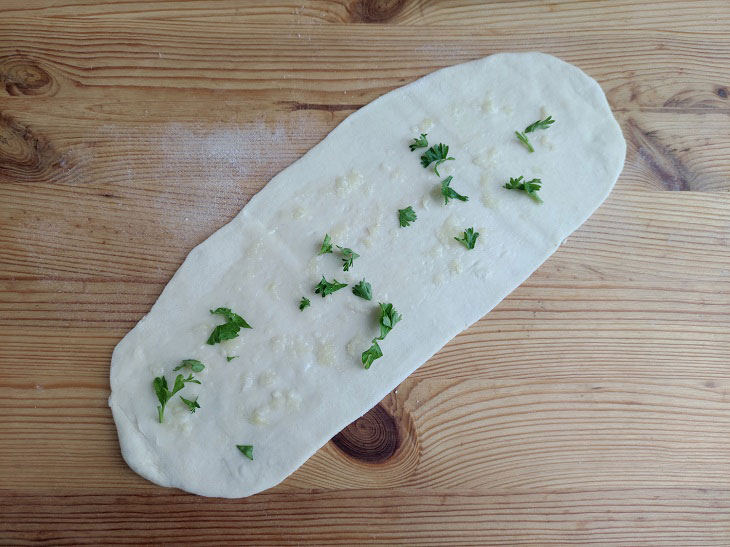 9. Roll the product into a roll. Fasten the edges, roll the roll into a snail.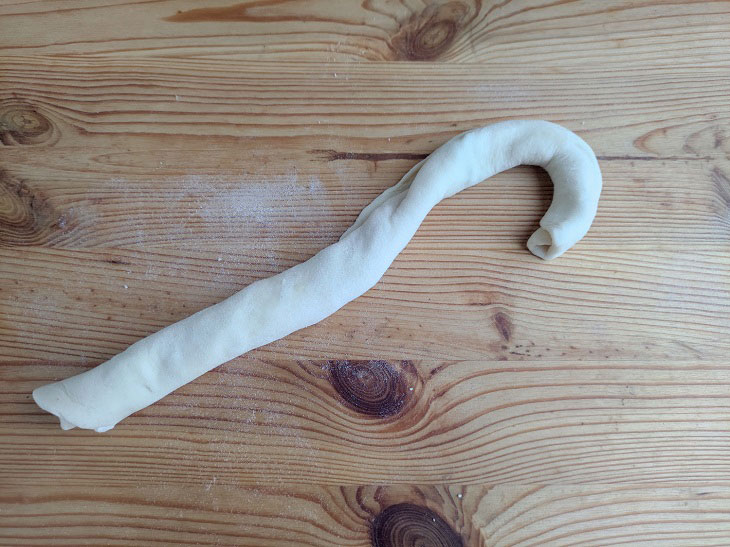 10. Flatten the snail with the palm of your hand so that a cake is formed.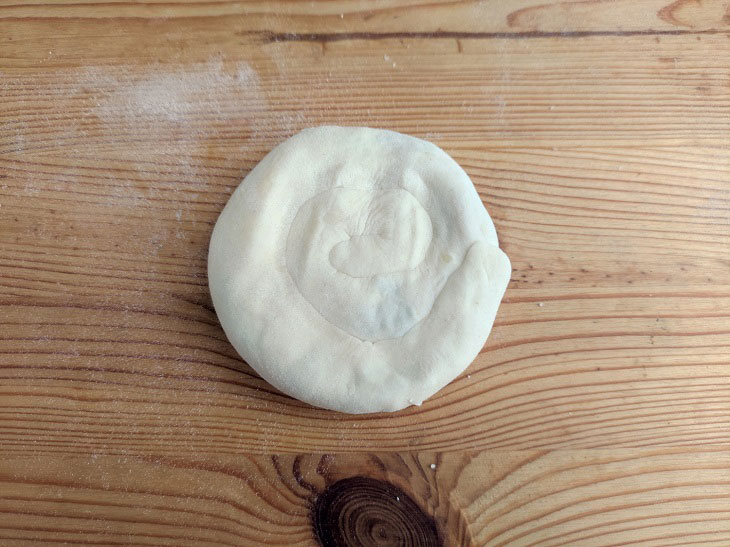 11. Fry the cakes in vegetable oil for about 1-2 minutes over medium heat.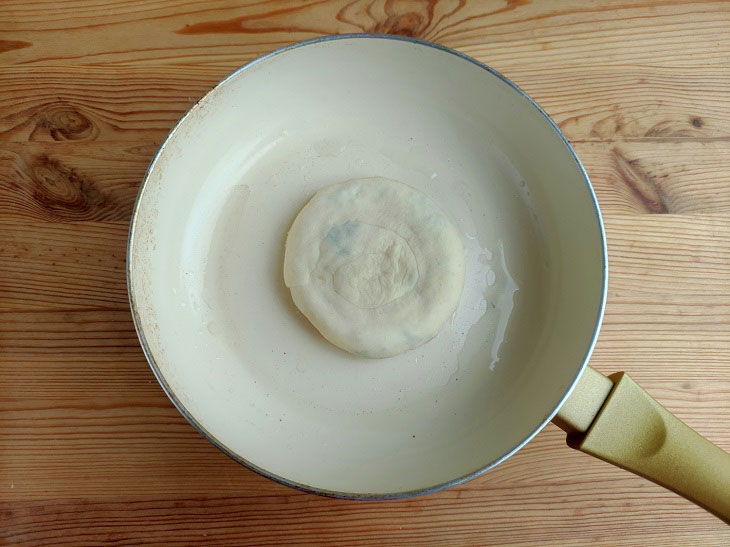 12. Turn the product over and continue cooking in the same way. Cover the pan with a lid, reduce the heat to low. Reheat the cake for another 3 minutes.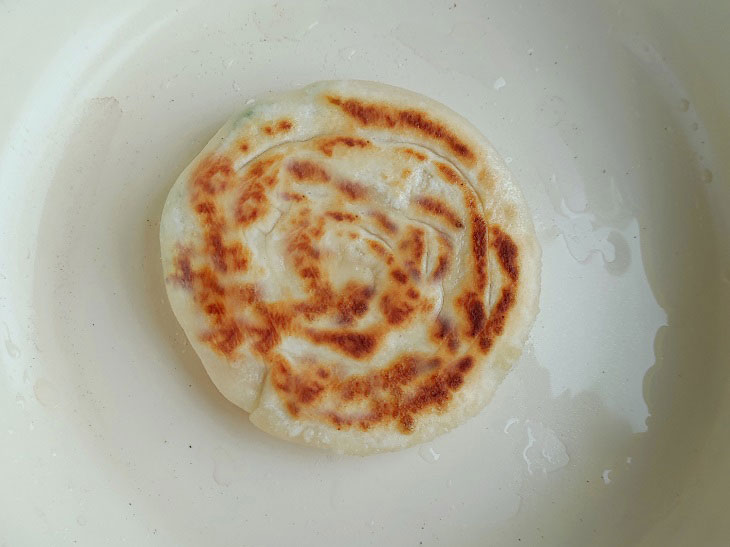 13. Dry the products with a paper towel and transfer to a serving plate, add the sauce. Garlic cakes are crispy on the outside and soft on the inside, with a rich garlic flavor and aroma.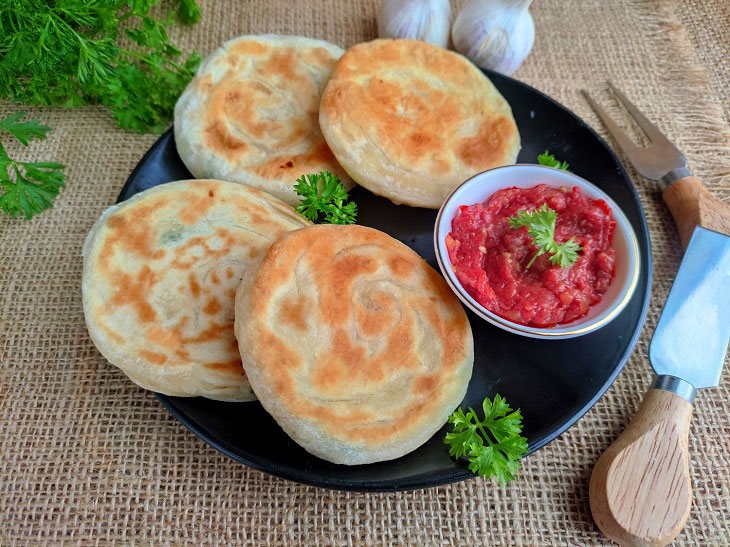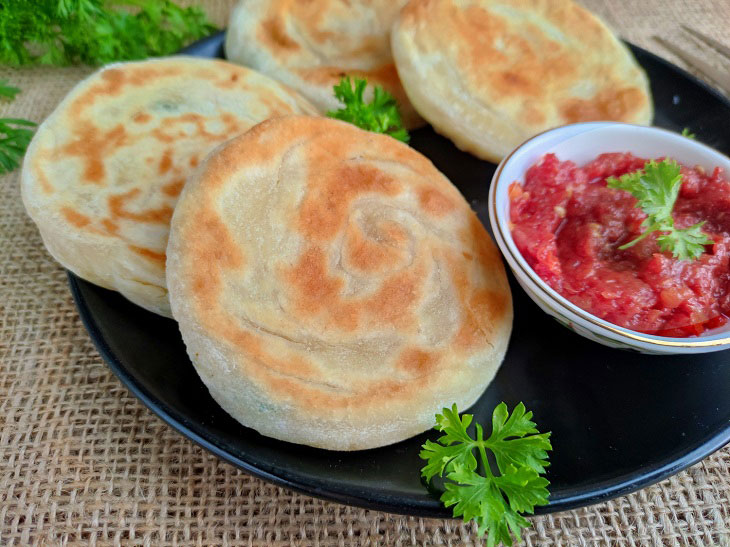 Bon appetit!