An omelette baked in the oven is fluffy, soft and juicy. It is very tasty, especially if you add chopped greens to it. Spinach, green onions and dill will give the dish an appetizing color and amazing aroma, and besides, they will also saturate the body with vitamins. To cook an omelette in the oven, you will need the simplest set of products: 4-5 eggs, a little milk and sour cream, a bunch of available greens for the season. You can cook in a ceramic or silicone mold, the optimal size is 20×15 cm. Do not take a mold with a too large diameter, otherwise the omelette will not turn out high and fluffy.
Ingredients:
Large chicken eggs – 4 pcs.
Salt – 1-2 chips.
A mixture of ground peppers – 1 chip.
Fatty sour cream – 2 tbsp. l.
Milk – 100 ml.
Spinach – 1/2 bunch.
Green onions – 1/2 bunch.
Parsley – 3-4 sprigs.
Butter – 10 g.
How to cook:
1. Grease an ovenproof baking dish with butter. Break the eggs into it, immediately add a little salt and pepper. Stir with a table fork or whisk until smooth, without beating.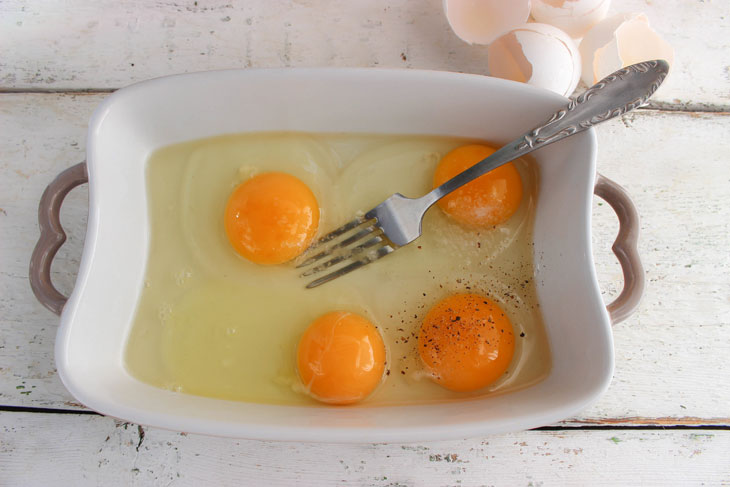 2. Pour half a glass of milk, add sour cream and mix everything again to make the mixture homogeneous. Again, you don't need to beat, because if the egg mass is too lush, then it will grow in volume very quickly in the oven, but it will also settle just as quickly when it cools.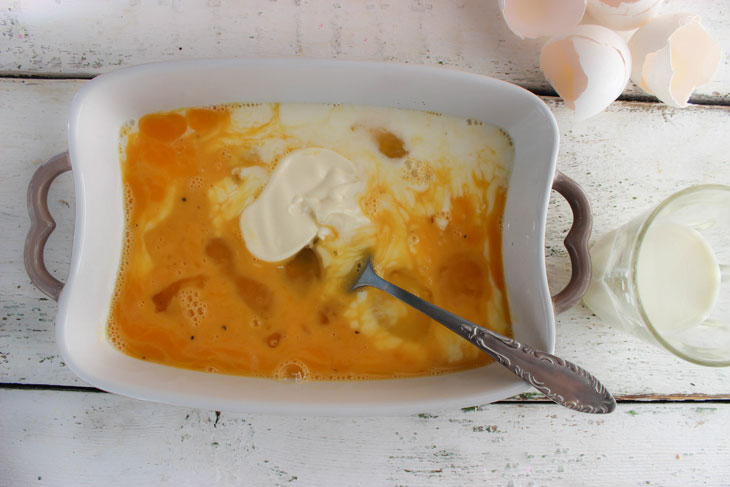 3. Rinse parsley, spinach and green onions, dry on a paper towel and chop with a knife. Add to egg mixture. Please note that only green onion feathers are used, that is, without the white basal part, which can be bitter.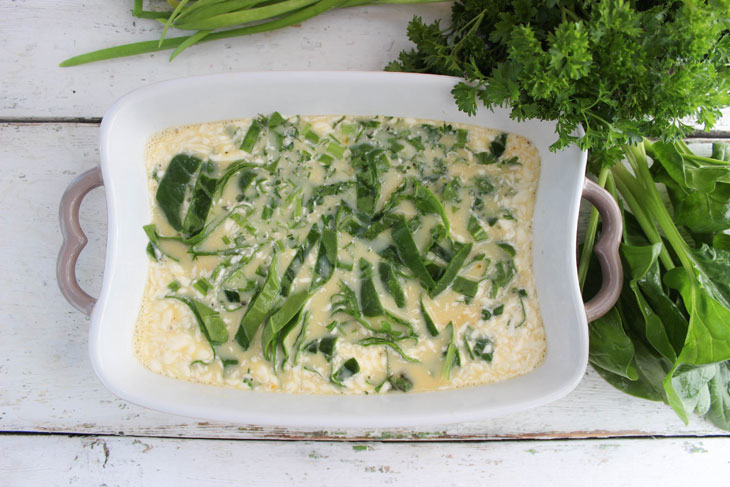 4. Mix everything again with a spoon so that the greens are evenly distributed. At this point, your oven should already be preheated to 180 degrees.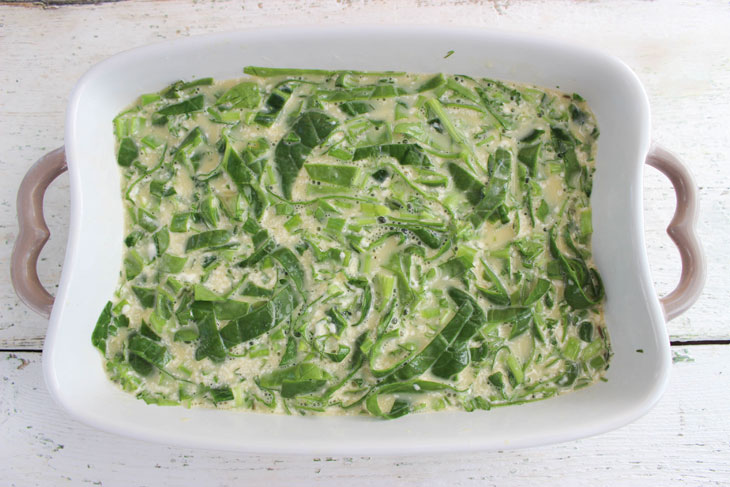 5. Send the form to the preheated oven and bake for 25-30 minutes. The exact time depends on the capabilities of your oven, so be guided by the appearance of the omelette, it should rise and brown. The first 15-20 minutes you should not open the door so that the omelette does not settle from a sharp temperature drop.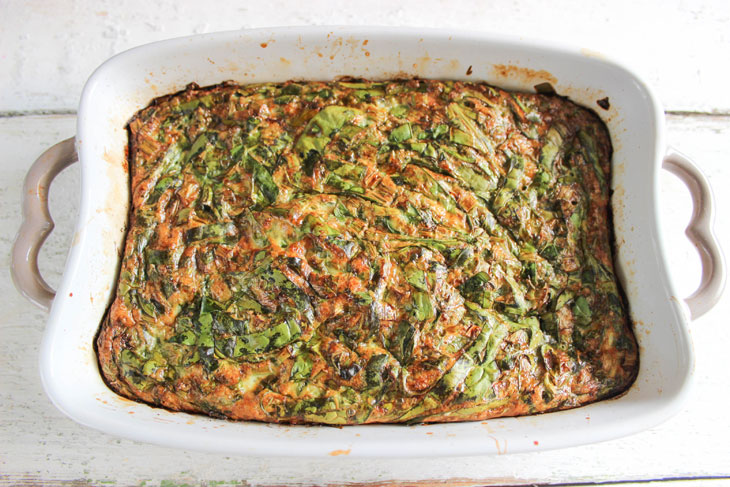 6. Carefully remove the baked omelet with herbs from the mold. To do this, go over the sides with a knife and turn the omelet onto a board or flat dish. Cut into small portions and immediately serve the omelet to the table while hot. In addition to the dish, you can offer a light salad or vegetable cuts, in particular, fresh tomatoes and cucumbers work well.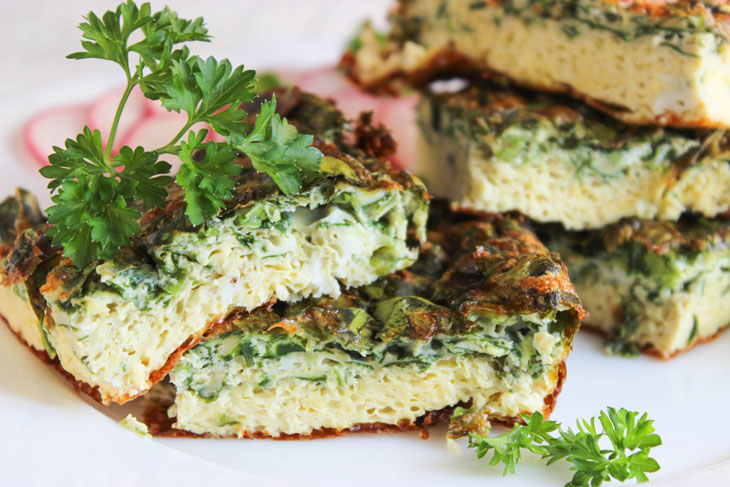 Enjoy your meal!