A delicious omelet seems like a simple dish to make, but there are a few points that I would like to highlight. Cooking utensils should be with a thick bottom so that the omelette does not burn and is completely cooked. It is important to observe the proportions of milk and eggs so that the omelet turns out tender and creamy, and we recommend frying in a mixture of butter and vegetable oil to make the omelette tastier. An omelette can be fried with any additives – with ham or vegetables.
We offer today to cook an unusual omelette "under a fur coat". See the recipe below for all cooking steps.
Ingredients:
Chicken eggs – 3 pcs.
Milk – 90 g.
Hard cheese – 50 g.
Sweet pepper – 50 g.
Butter – 20 g.
Vegetable oil – 20 g.
Dill – 3 g.
Salt, black pepper – to taste.
How to cook:
1. Crack the eggs into a deep bowl.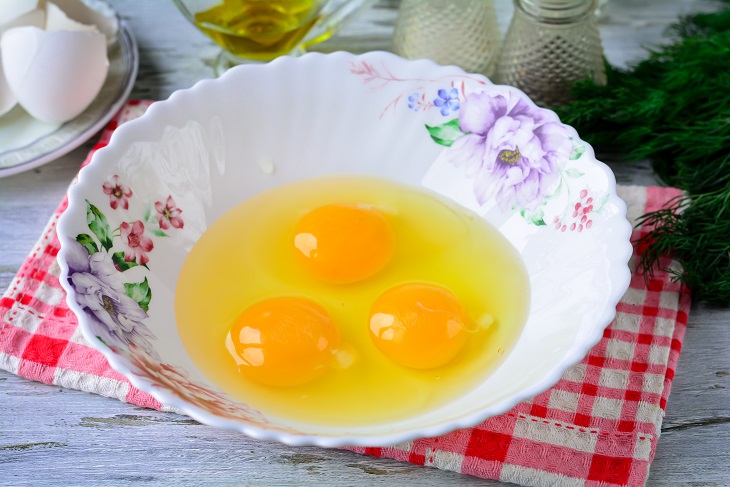 2. Salt and pepper to taste.
Add spices as desired, and you can also add spicy turmeric to the omelet for taste and bright color.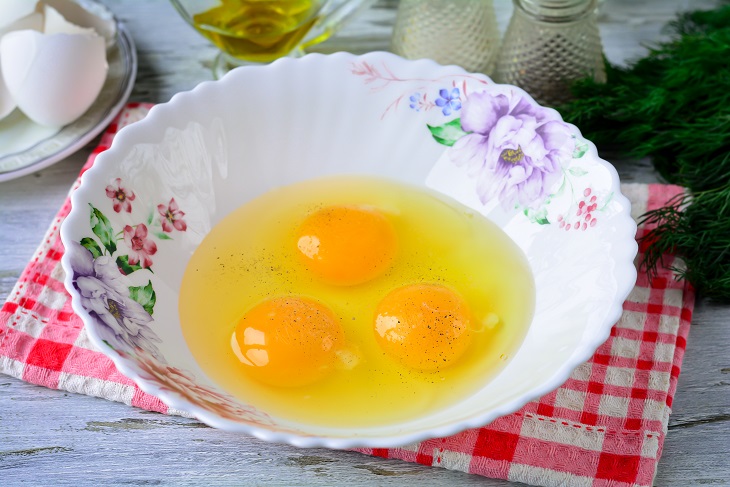 3. Shake the egg mixture well with a regular fork or whisk, which is at hand.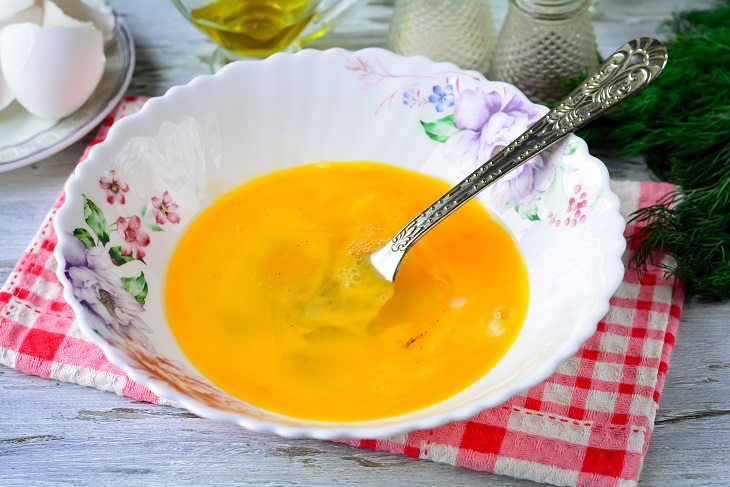 4. Add red pepper cut into small strips to the eggs. It will give the omelet a bright accent and additional taste.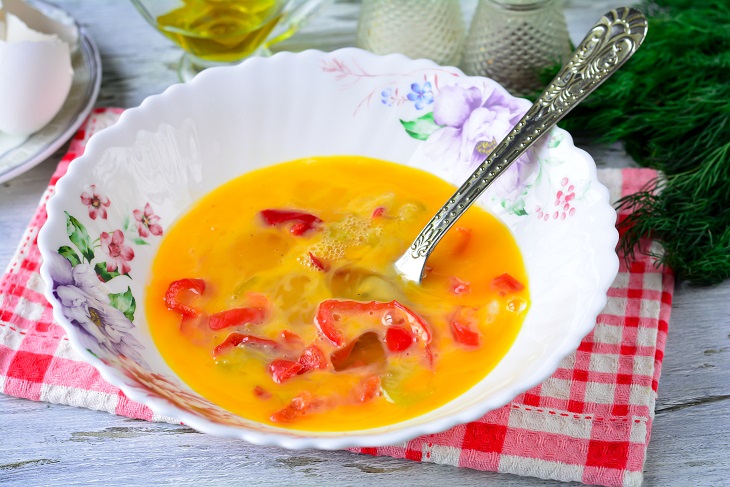 5. Pour in the required amount of milk and mix the omelette mass.
You can replace milk with 10-15% cream.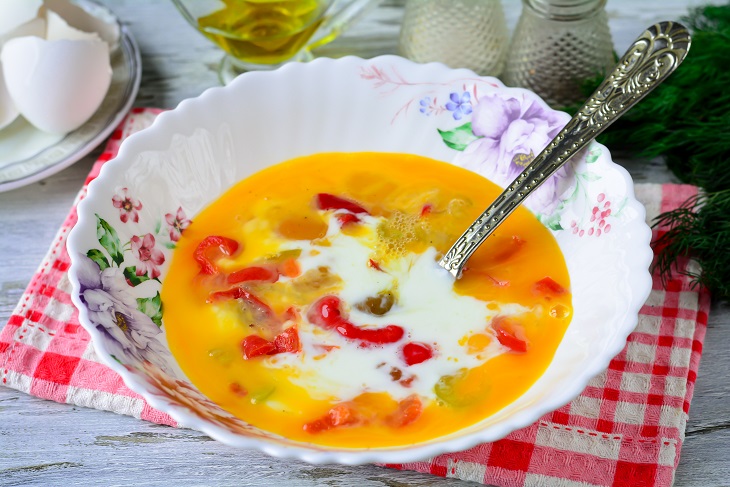 6. Heat butter and vegetable oil over medium heat, pour in the omelet and reduce the heat a little. Cover with a lid.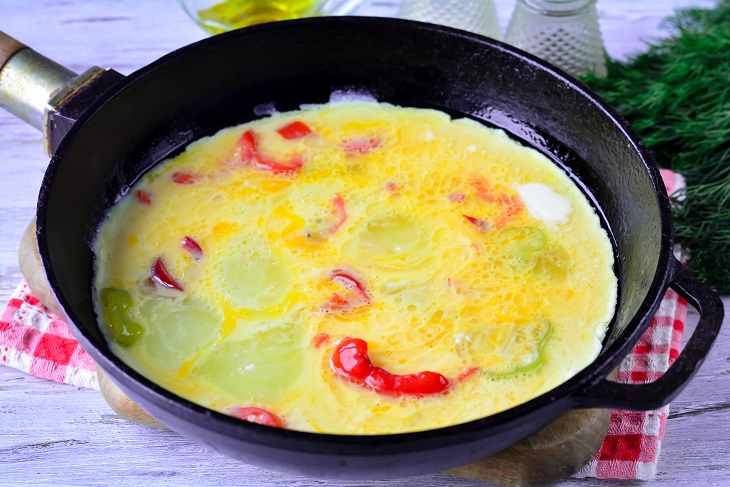 7. Fry the omelette for 5-6 minutes on low heat.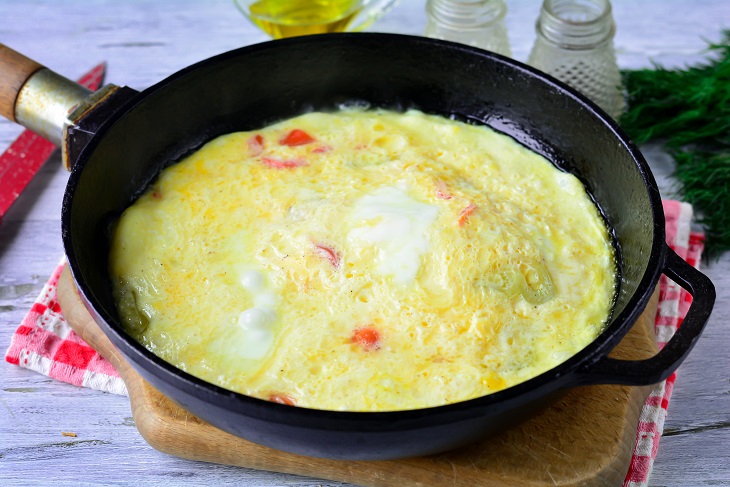 8. Then sprinkle the cheese coat on top. To do this, mix grated cheese and finely chopped dill.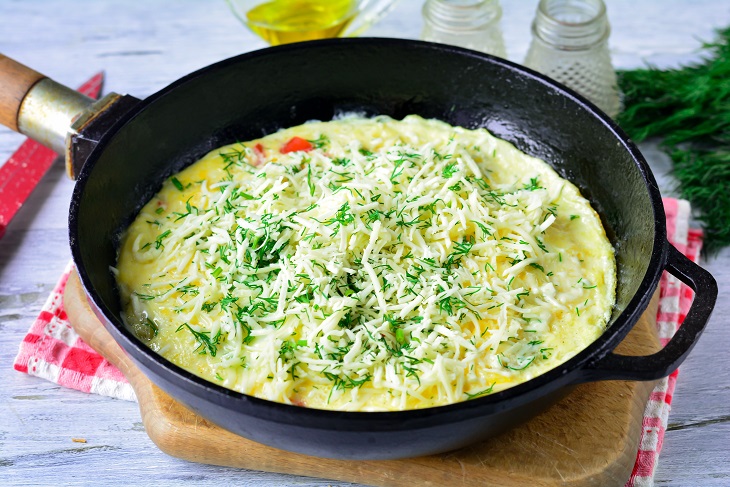 9. Cover the pan with the omelet, turn off the heat and let it sit for 1 minute. The cheese "fur coat" will completely melt and the dish will turn out to be very tasty.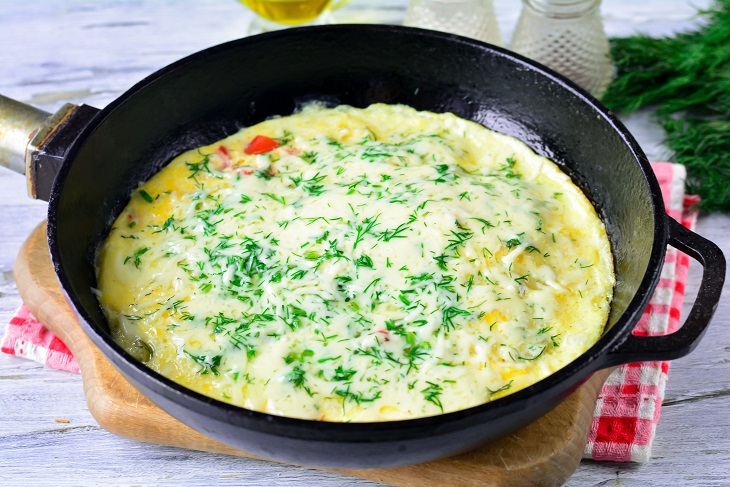 Serve immediately while the cheese stretches! We hope you enjoy this omelette recipe and cook it in your kitchen more than once!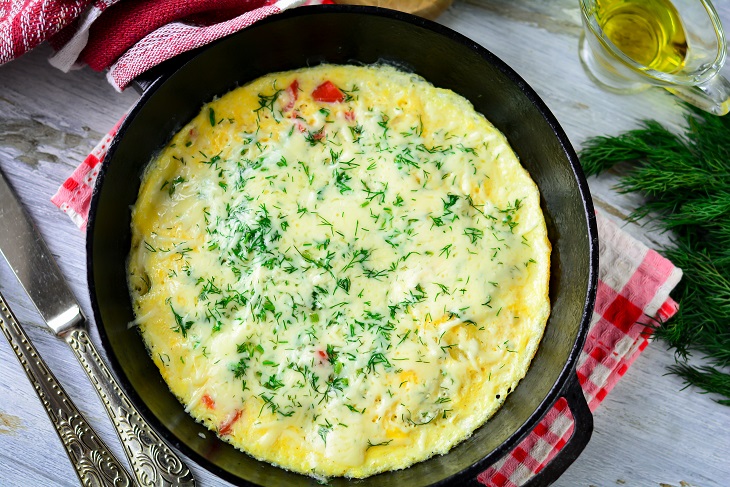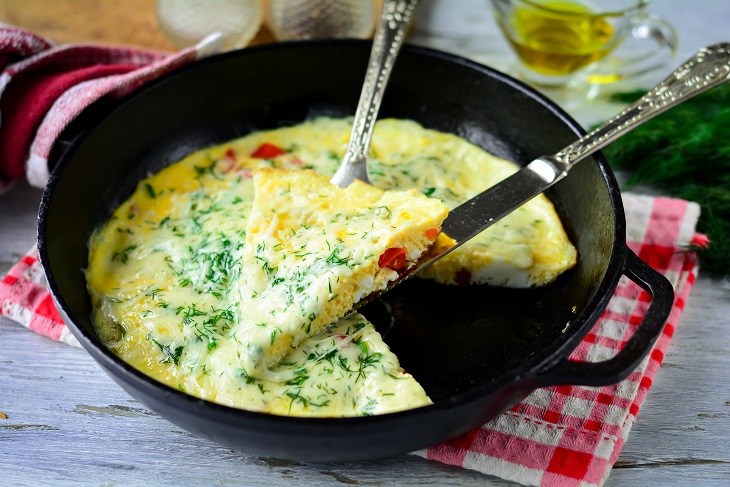 Bon appetit!