These croutons can be prepared literally in 15-20 minutes for breakfast, for lunch as an addition to a fragrant soup or as a beer snack, if you add a little more garlic and spices to the cheese filling. It turns out very tasty and satisfying with minimal time and products.
As a basis, you can take not only white, but also bran or rye bread according to your taste. Take the cheese you like from a trusted manufacturer.
Ingredients:
Bread (loaf) – 3 slices.
Hard cheese – 100 g.
Mayonnaise – 2 tbsp. l.
Garlic – 2 cloves.
Ground pepper (mixture) – to taste.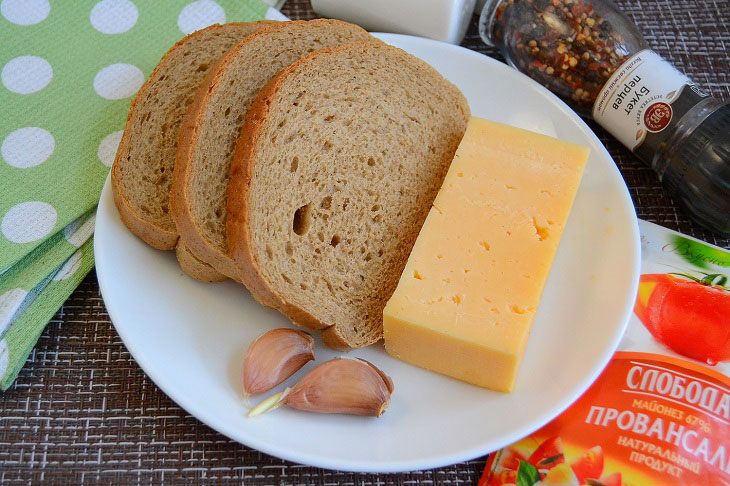 How to cook:
1. Three cheese on a fine grater.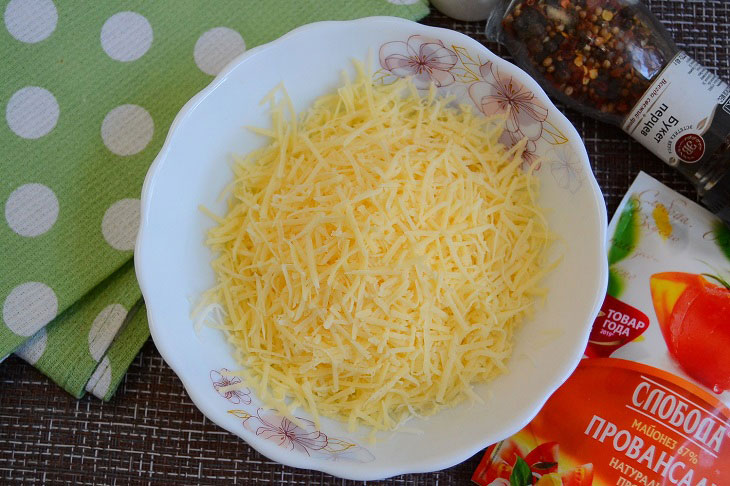 2. Add mayonnaise, spices to taste, chopped garlic to it.
The more garlic, the spicier the filling will be.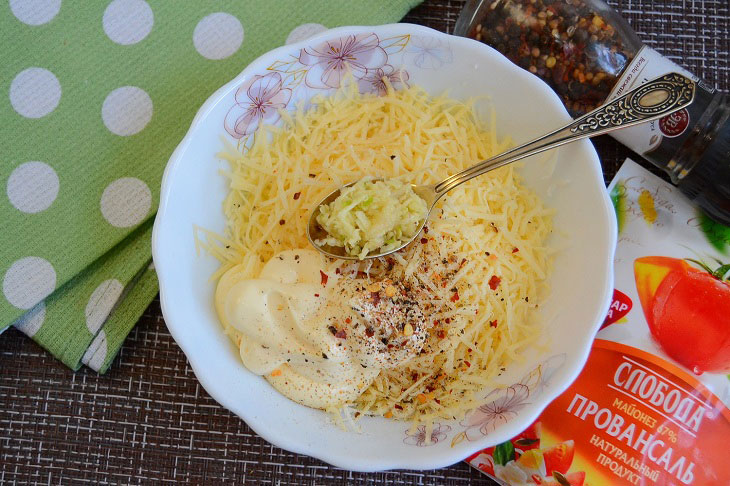 3. We combine the ingredients into a homogeneous mass.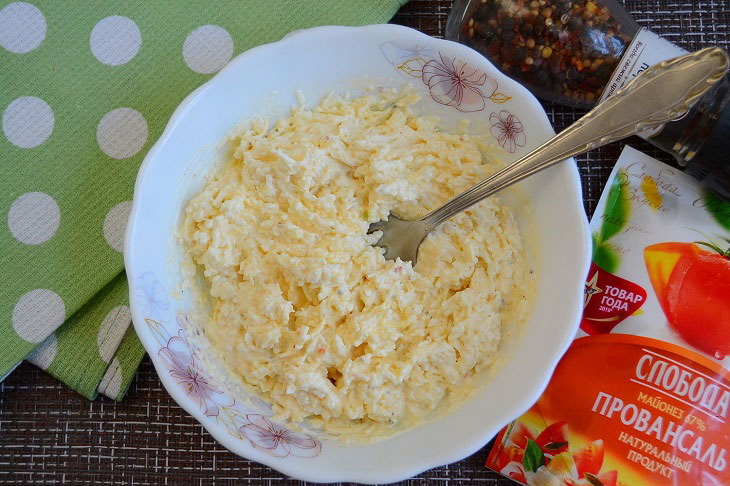 4. We spread the cheese filling on slices of bread and distribute it over the surface in an even layer.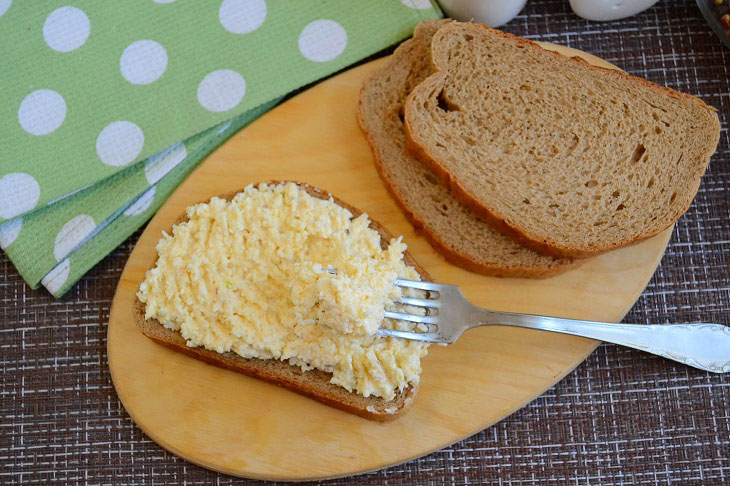 5. We transfer the croutons to a baking sheet with baking paper, and put in an oven preheated to 200 degrees for about 10 minutes. The croutons should be slightly browned and the cheese slightly melted.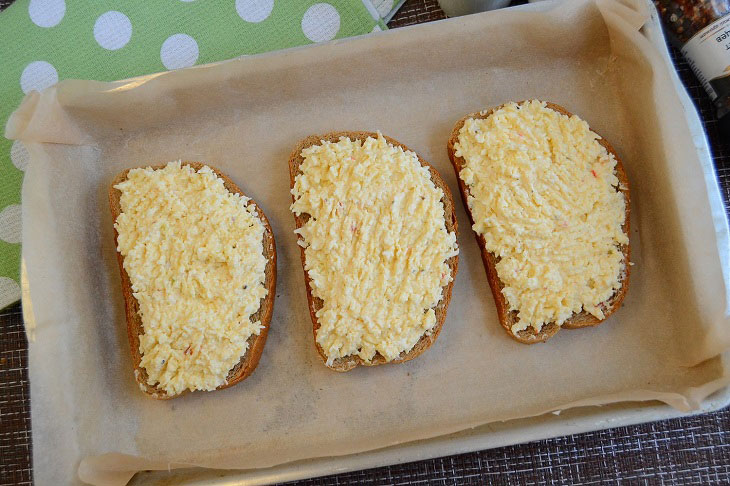 6. Take the hot toast out of the oven and transfer to a plate.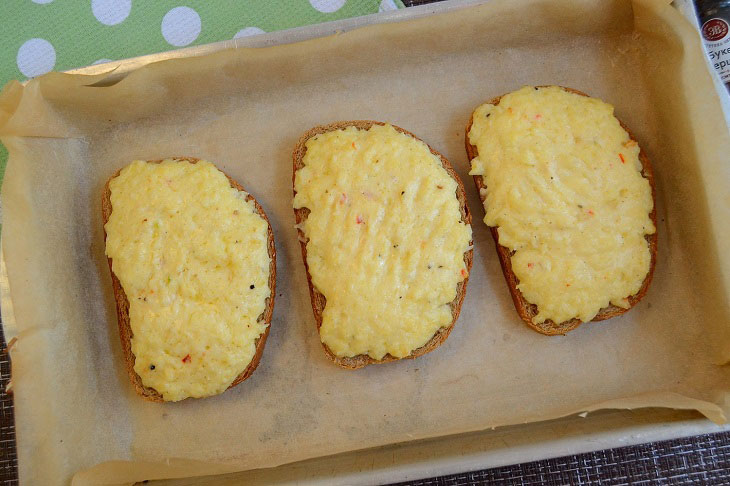 Garlic cheese croutons are ready. Serve immediately hot or warm with tea, coffee or for lunch in addition to first courses.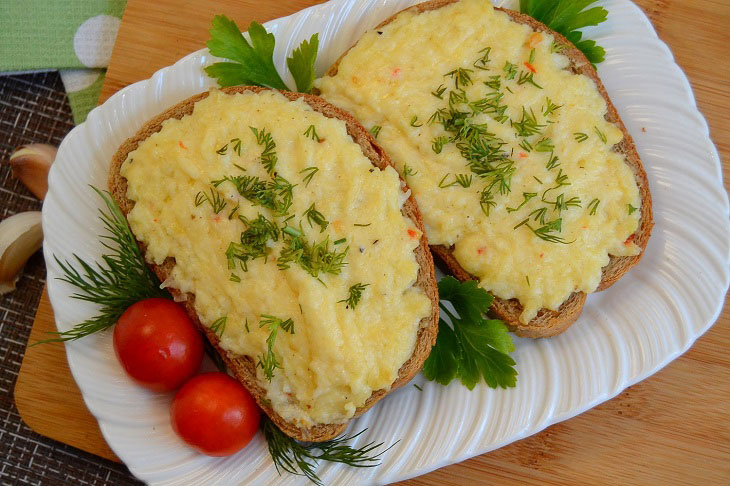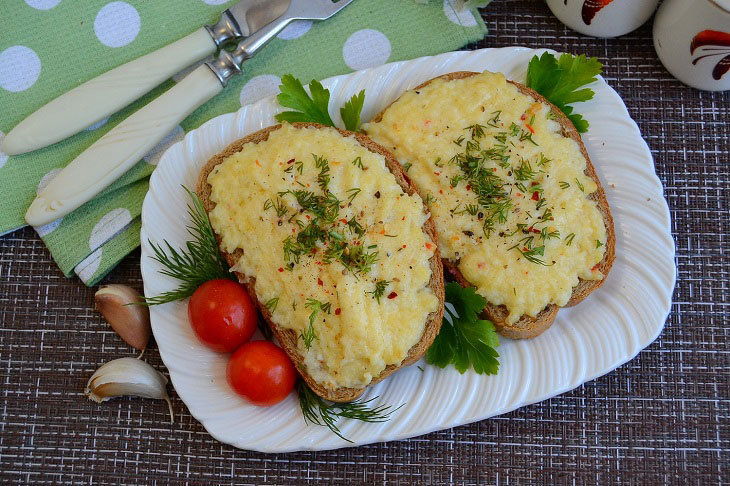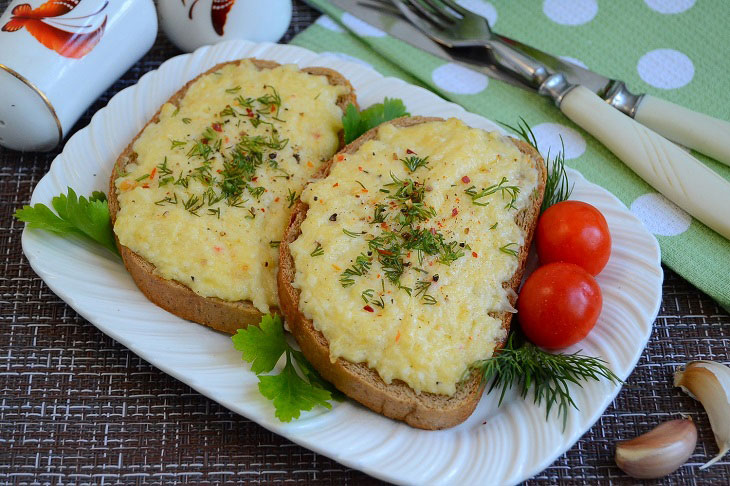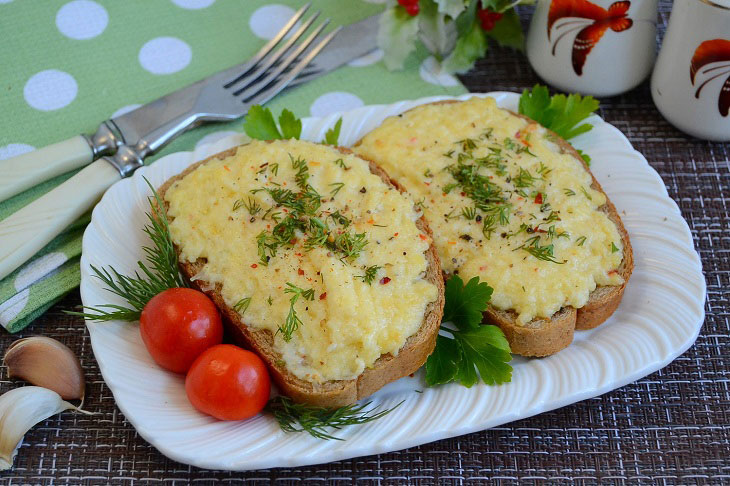 Bon appetit!