Stuffed tomatoes "Surprise" – a dish that is very easy to prepare. The filling of tomatoes consists of tender processed cheese, eggs, spicy garlic and sausage cheese. The connecting link in the filling is mayonnaise. Juicy tomatoes perfectly harmonize with this hearty minced meat and are easily digestible in this combination.
This delicious and elegant appetizer will decorate any festive table.
Ingredients:
Medium-sized tomato – 4 pcs.
Egg – 1 pc.
Sausage cheese – 100 g.
Processed cheese – 90 g.
Garlic – 2 cloves.
Mayonnaise – 2-3 tbsp. l.
Dill greens – a few branches.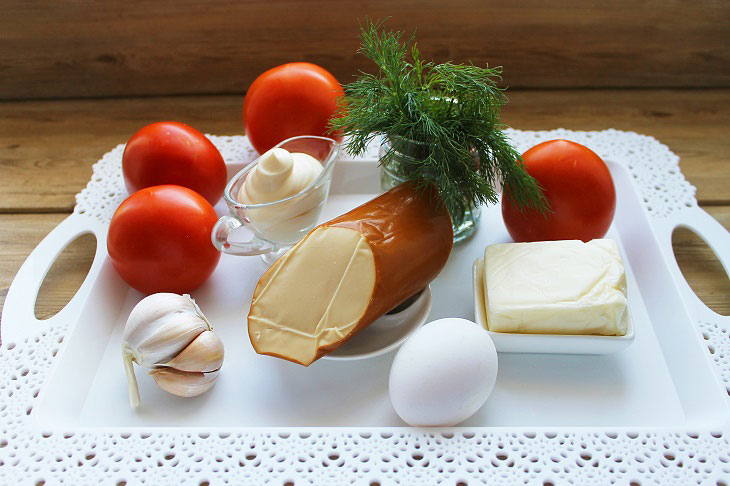 Cooking time: 30 minutes. Servings Per Container: 4.
How to cook:
1. Heat treatment will be subjected to only one ingredient – the egg. It needs to be hard boiled. To do this, place the egg in a container of cold water, bring to a boil and cook for 10 minutes. Then drain the boiling water, and hold the egg for 5 minutes in cold water, then peel it.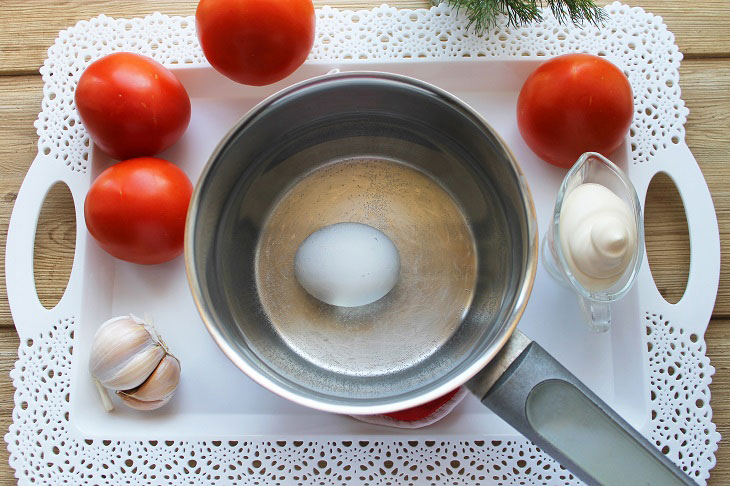 2. Grate the egg on a fine grater.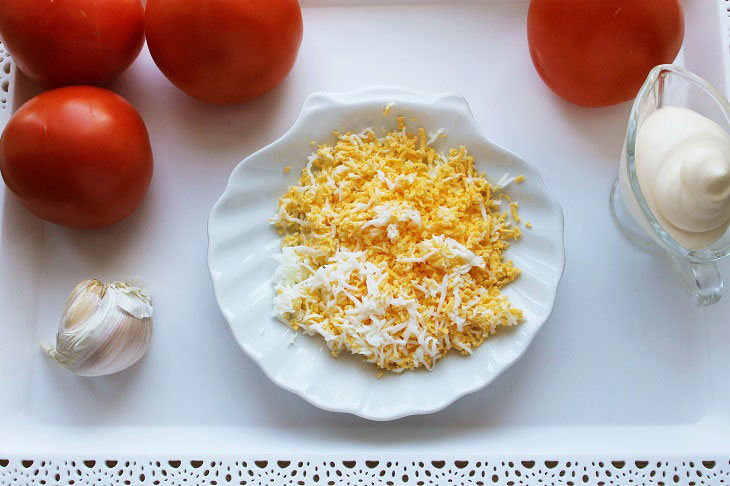 3. Grate sausage cheese, too, on a grater with small holes.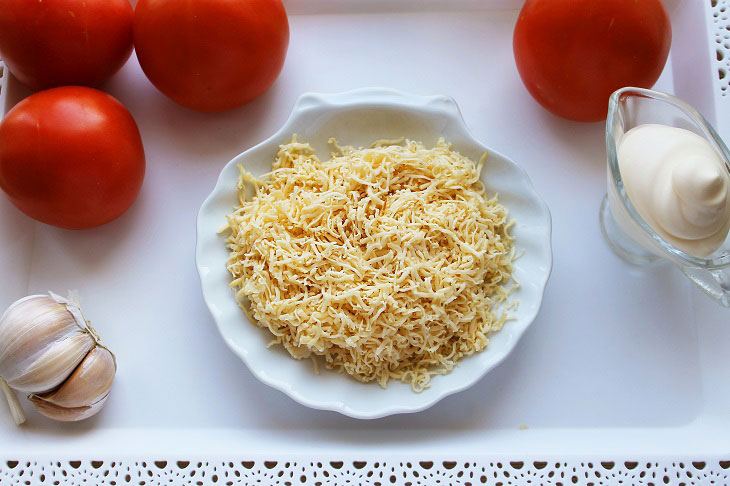 4. Next, grate the melted cheese also on a fine grater.
The combination of cheeses in this dish can be anything, for example, hard with melted cheese or hard with cheese. It is only important that the cheese is of high quality and fresh. Raw products are not suitable.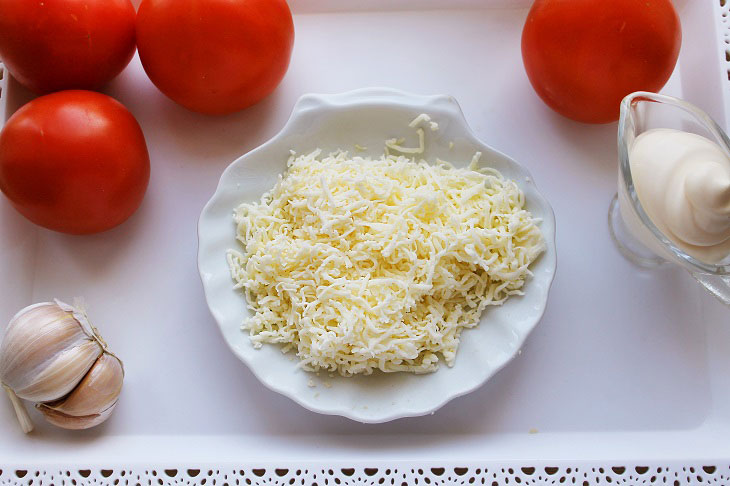 5. Peel the garlic cloves and pass through a press or grate on a fine grater. If you prefer spicier dishes, increase the amount of garlic to your liking.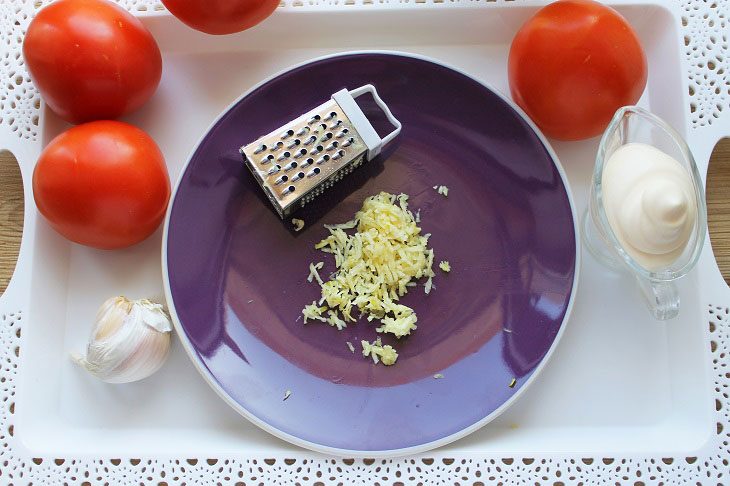 6. Put both types of cheese, garlic and egg in a bowl. Add mayonnaise. Mix thoroughly. The stuffing for tomatoes is ready.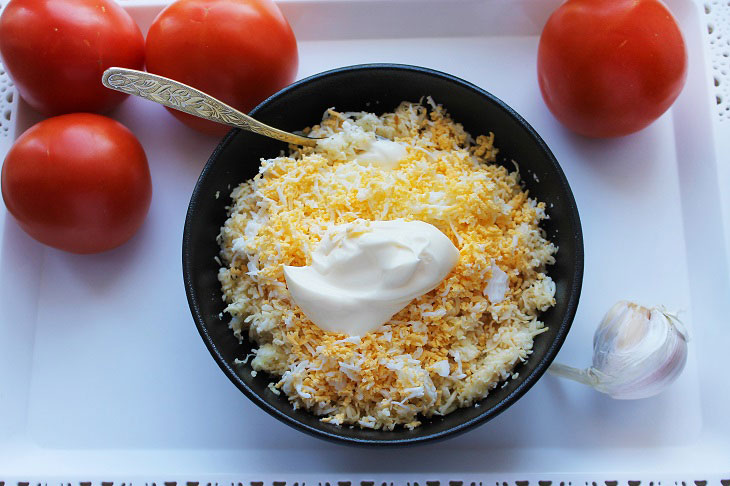 7. Wash the tomatoes, dry them. Cut off the top of each tomato. Tomatoes choose dense, with a thick skin.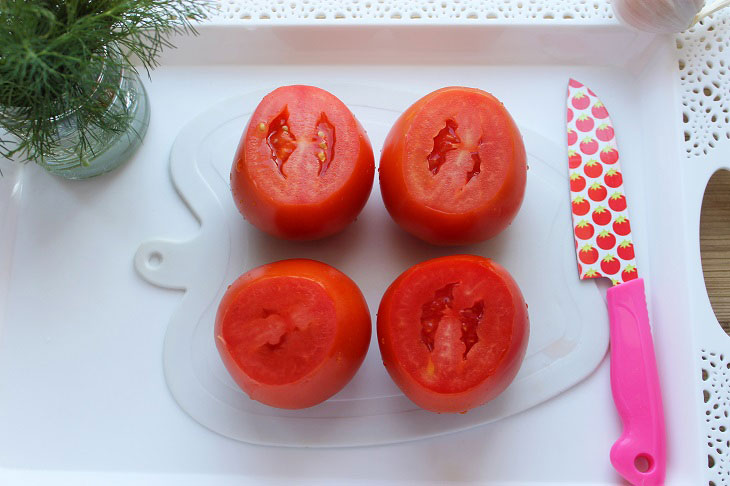 8. Next, take out the pulp from the tomato with a teaspoon. Do it carefully.
You can use the pulp from tomatoes and "lids" for other dishes. For example, you can add it to pasta sauce or dressing for borscht or soup.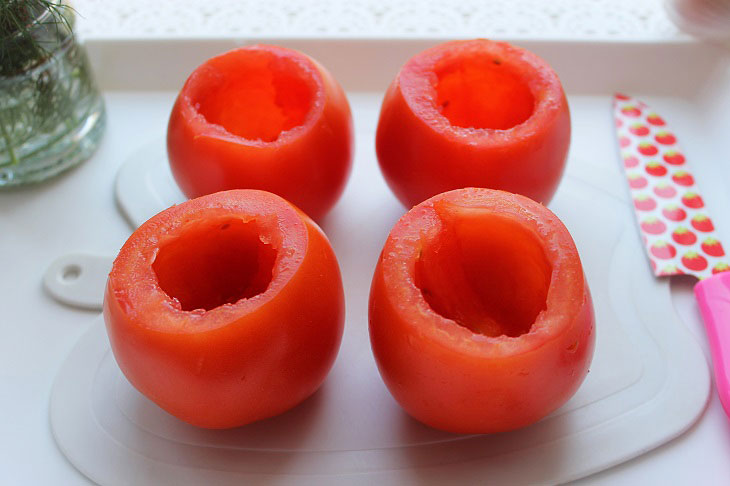 9. Fill, tamping with a spoon, the tomatoes with the filling so that you get a "slide".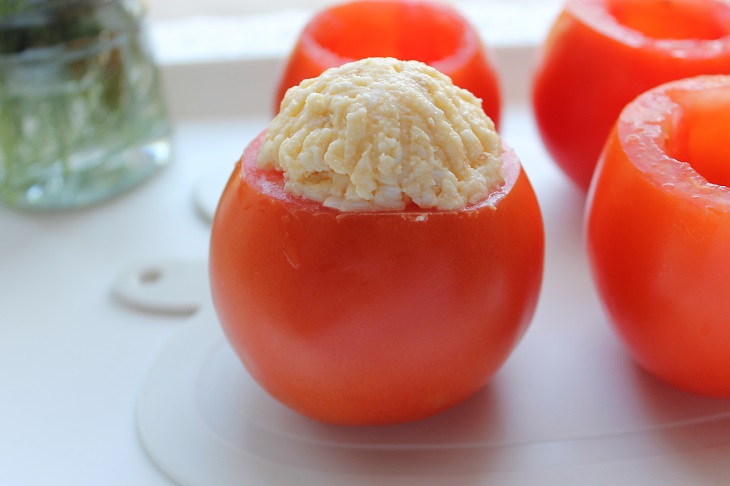 10. Put the Surprise stuffed tomatoes on a beautiful dish and decorate each tomato with a small sprig of dill.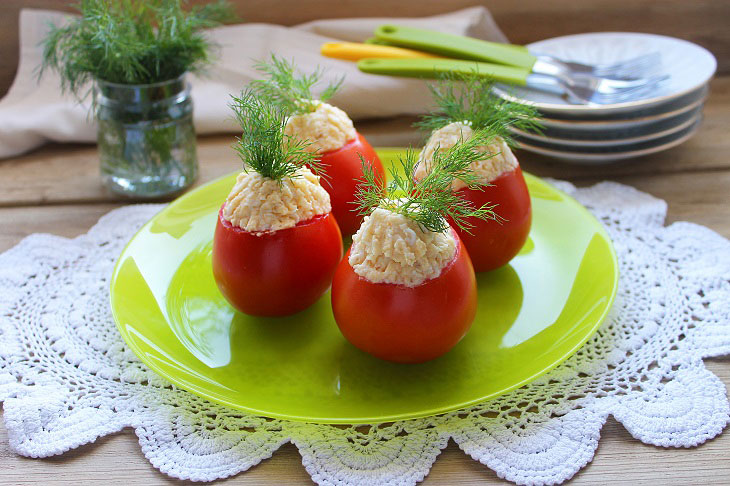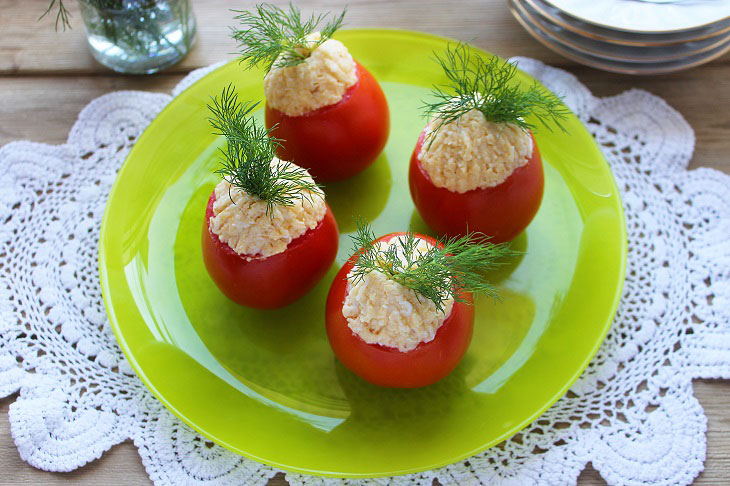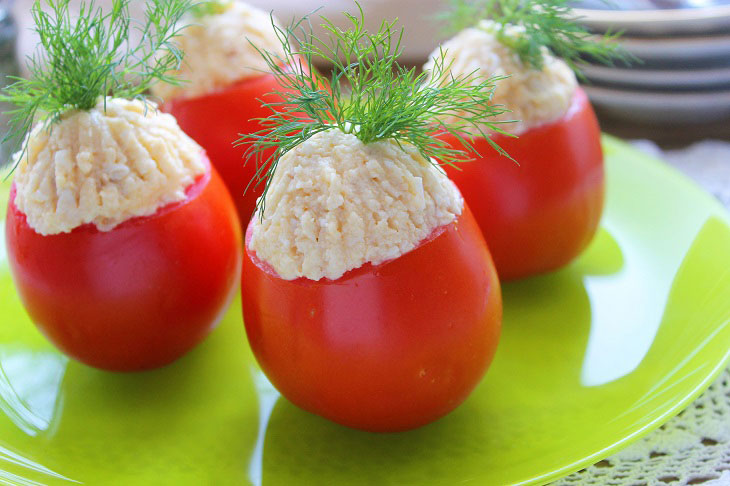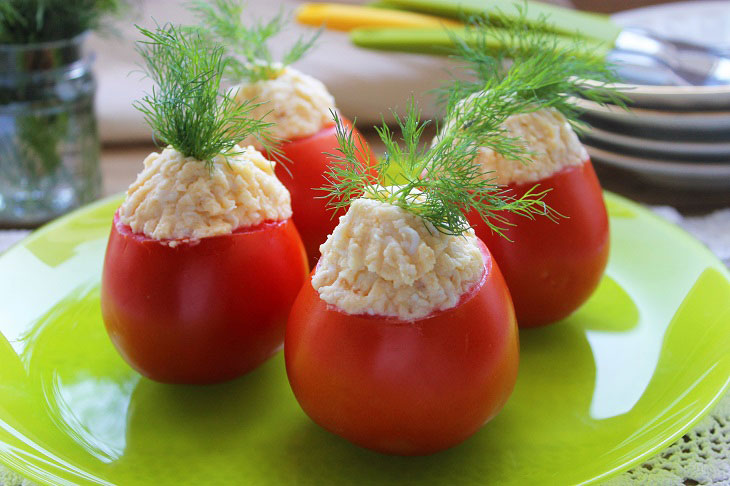 Bon appetit!