Garlic donuts should be prepared for borscht, as it is with it that they go best. They are made from yeast dough, but let this moment not scare you at all, because the main thing is the finished result. Pampushki will turn out so soft, lush and airy that they will definitely be eaten at one time. By the way, they can be safely served not only with the first course, but also with tea or with milk.
When choosing products for kneading dough, milk with any percentage of fat content is suitable. It can be purchased at the store or bought at home, by the way, the second option is more successful and many times better. Yeast for dough can be taken fast-acting dry or fresh. It is important here to choose only those that you are more accustomed to using for kneading the dough. In addition to garlic, you can also add finely chopped greens. So ready-made donuts will turn out to be more fragrant in taste. But, in general, greens are not a mandatory ingredient.
Ingredients:
Egg – 1 pc.
Garlic – 2-3 cloves.
Salt – 0.5 tsp.
Sugar – 1 tbsp. l.
Milk – 125 ml.
Flour – 350-450 g.
Yeast – 0.5 tsp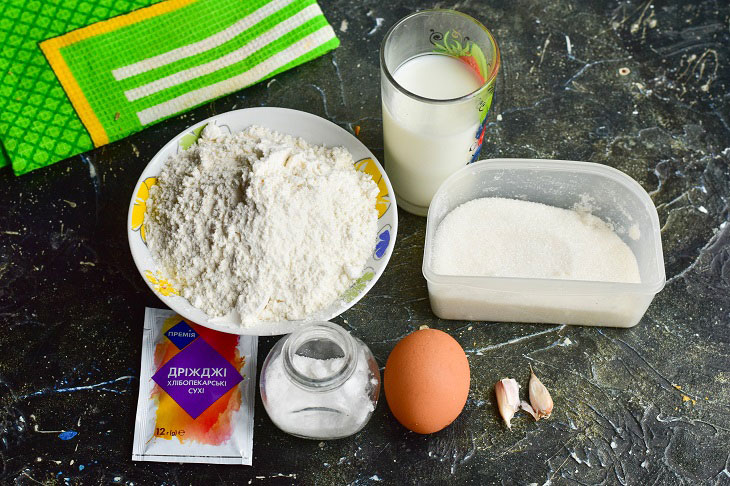 How to cook:
1. Pour salt, sugar, yeast into a bowl.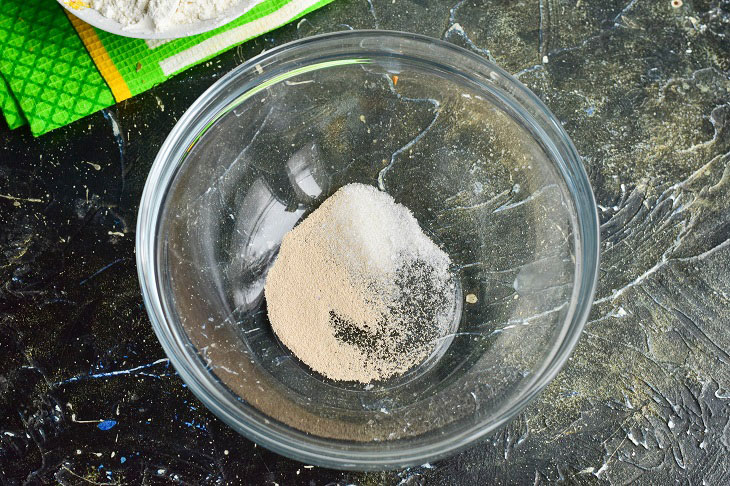 2. After that, pour in a thin stream of milk heated to a warm state. If suddenly it didn't work out to get it, then use water instead. Pour flour into the dough, just do it gradually, as it may need a little more or less.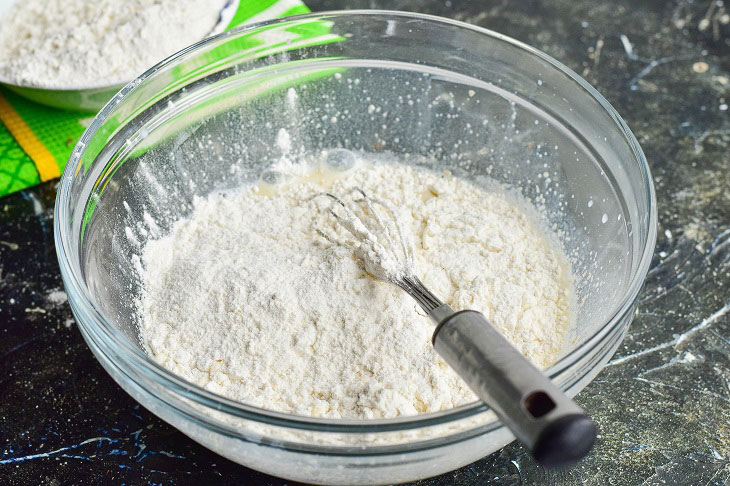 3. Now knead the dough well with your hands.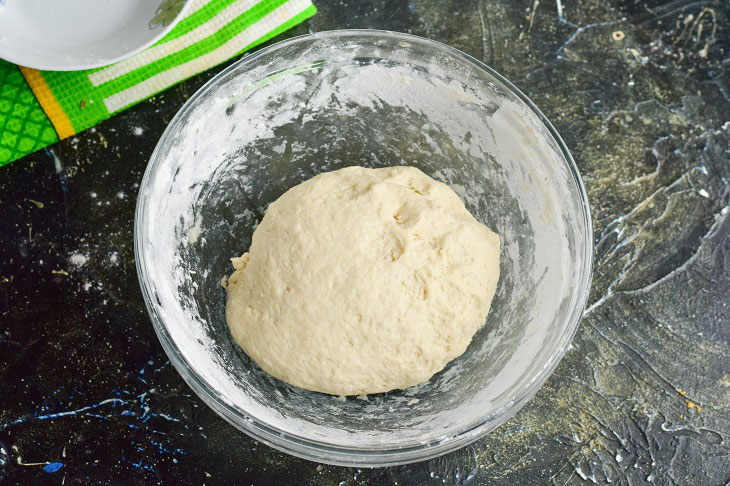 4. Leave it for an hour, covered with a towel on top.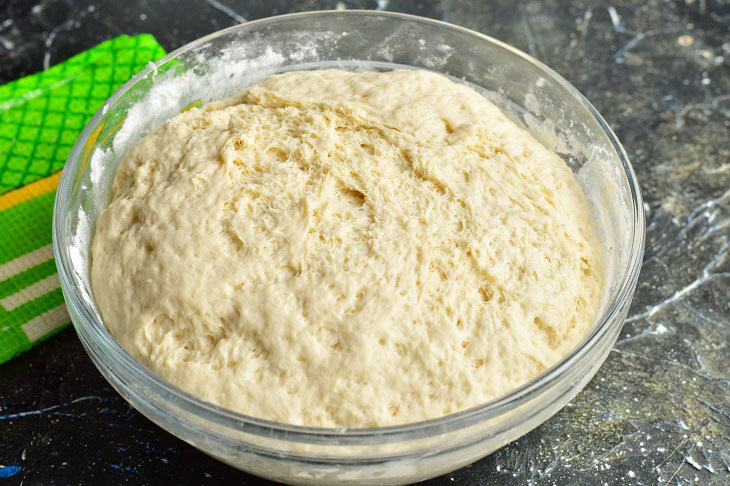 5. When it increases, crush it with your hand. Form donuts and immediately place them on a baking sheet.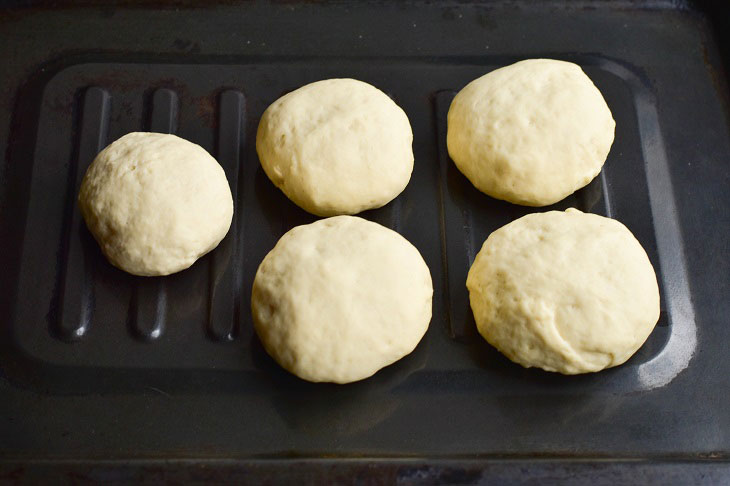 6. Shake the egg in a bowl, squeeze the peeled garlic through the press to it.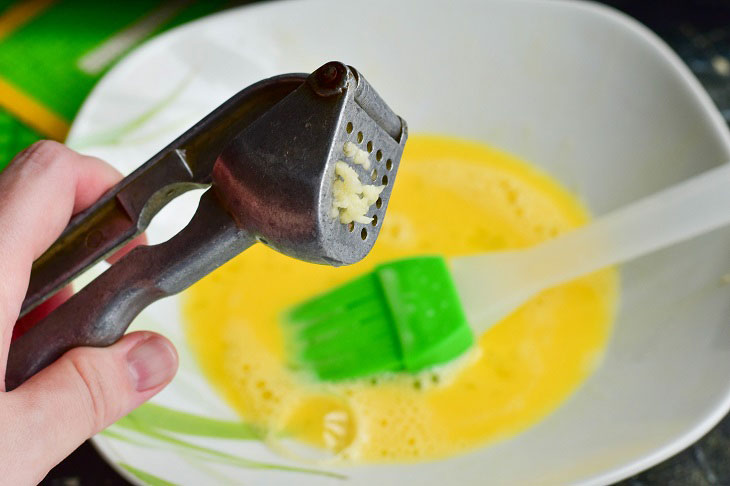 7. Lubricate the donuts with the resulting mass, using a silicone brush for convenience.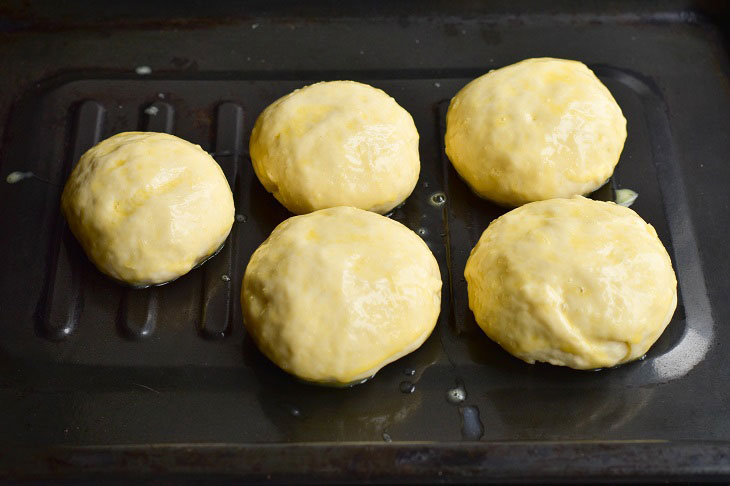 8. Now put the donuts in the oven for 25-30 minutes. Set the temperature to 190 degrees.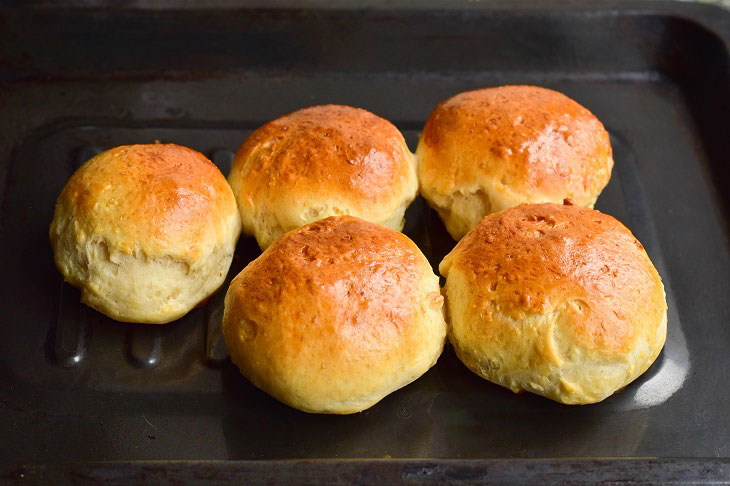 Transfer the finished donuts to a dish. When they have cooled down a bit, serve them to the table. As you can see, the recipe turned out to be not too difficult to prepare, so be sure to make such an airy yummy.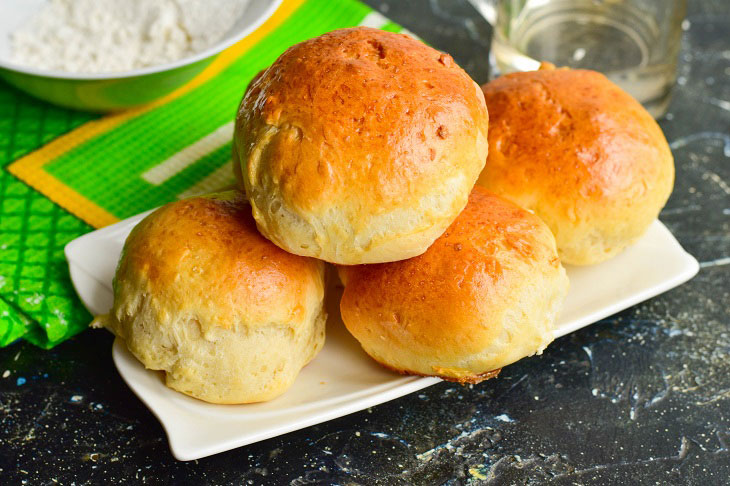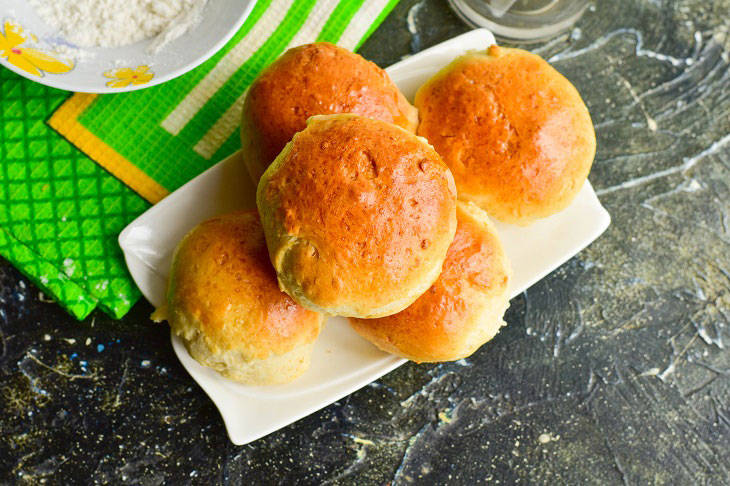 Bon appetit!