Lean yeast pie with cabbage filling is quite simple to make, it turns out for everyone and always. It comes out soft, juicy and very tasty, although it does not contain any muffin or eggs, and therefore it turns out to be very useful on the days of abstinence. Quick dough will allow you to cook pastries in just an hour and a half and pamper your loved ones with a dish without a long disappearance in the kitchen.
Ingredients:
For quick yeast dough:
Express dry yeast – 4 g.
Flour – 2-2.5 tbsp.
Water – 1 tbsp.
Sugar sand – 1.5 tbsp. l.
Salt – 1-2 tsp.
Vegetable oil – 2 tbsp. l.
For filling:
White cabbage – 350-400 g.
Sugar – 1 tsp
Salt – to taste.
Glass 200 ml. The diameter of the baking dish is 22 cm.
How to cook:
1. Put the finely chopped cabbage in a small amount of water with the addition of salt and sugar to stew for 40 minutes with the lid closed. While it's cooking, knead the dough. Combine instant yeast with flour, warm water, sugar, salt and vegetable oil.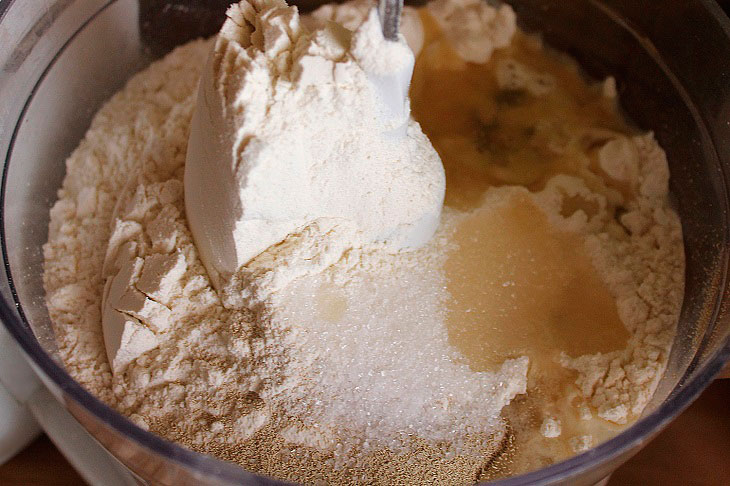 2. Knead a soft dough, form two lumps – a larger one and a smaller one for the base of the pie and the lid. Cover them with a towel and let them rise for half an hour.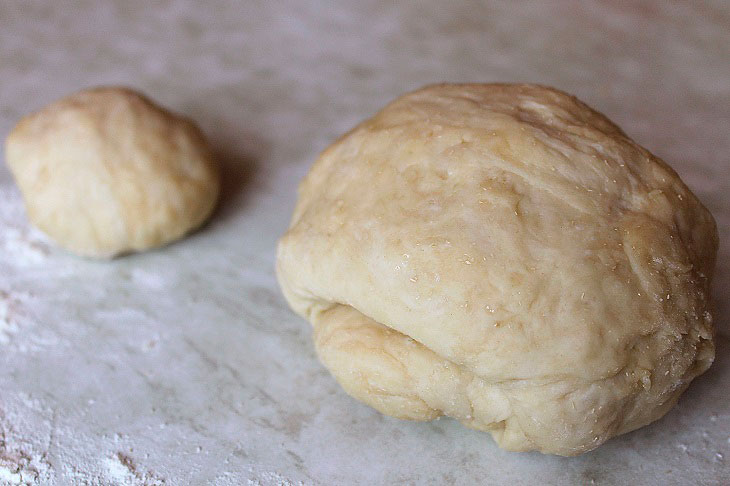 3. Use a rolling pin to roll out the lump of dough defined under the base of the pie into a cake larger than the selected baking dish.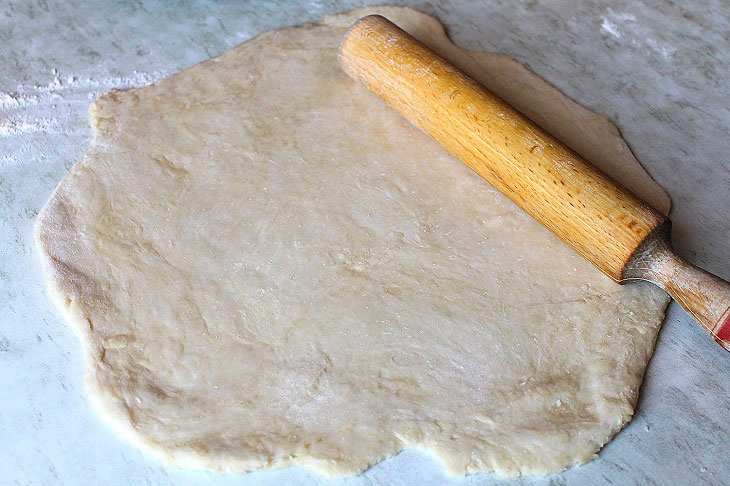 4. Transfer the cake to a mold greased with vegetable oil so that the edges of the dough hang from the sides. Squeeze out excess moisture from the cabbage and place on the base of the pie, spread evenly with a spoon.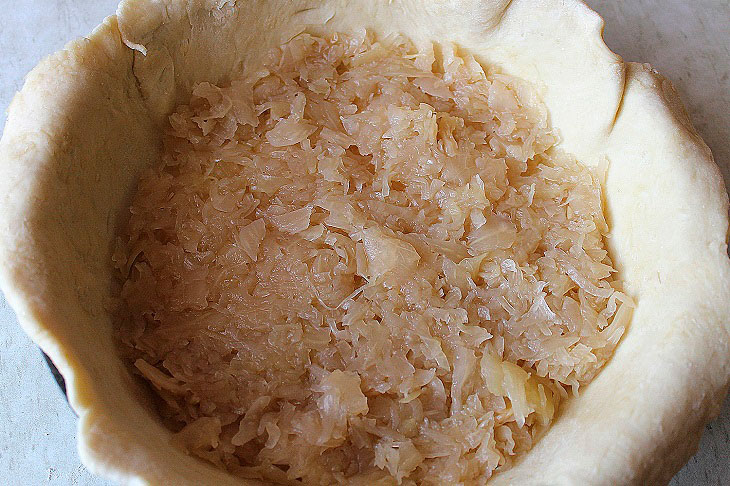 5. Tuck the edges from the sides inside the cake.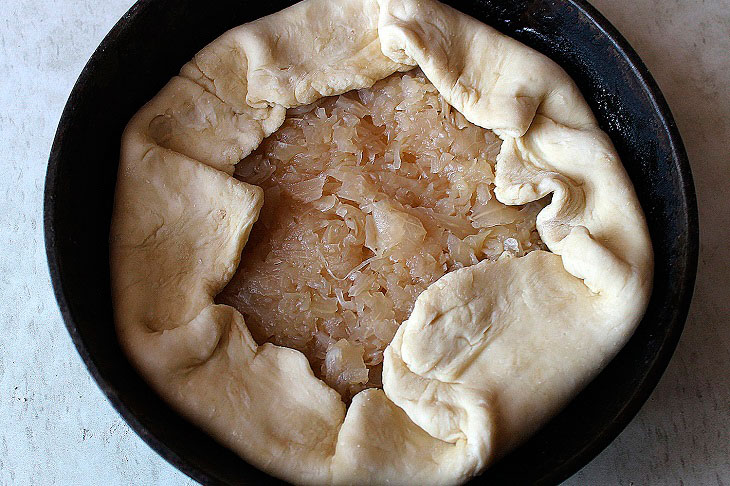 6. Roll out a small ball of dough. It should be slightly smaller than the diameter of the mold in which the cake will be baked. Cover the top left without dough with the resulting cake. Seal the edges with longitudinal tweezers, and then with transverse ones.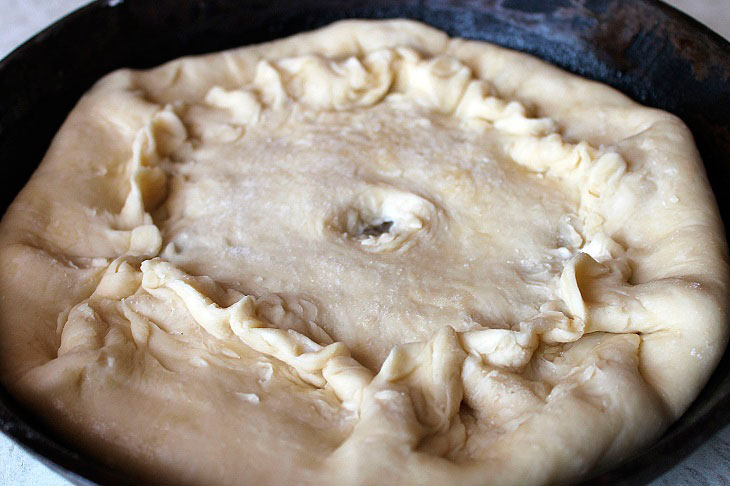 7. Bake the cake in an oven preheated to 220 degrees for about 25-35 minutes. As soon as the pastries are browned, it's time to take them out of the oven. Let it stand for another 15-20 minutes, covered with a lid or an inverted pan.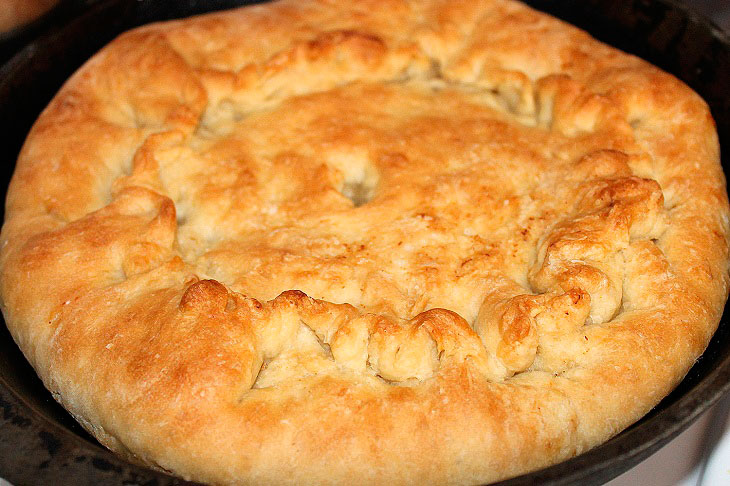 Next, the finished cabbage pie is "insisted", wrapped in a woven towel, but the most impatient can already be served, the dish is completely baked, fragrant and tasty.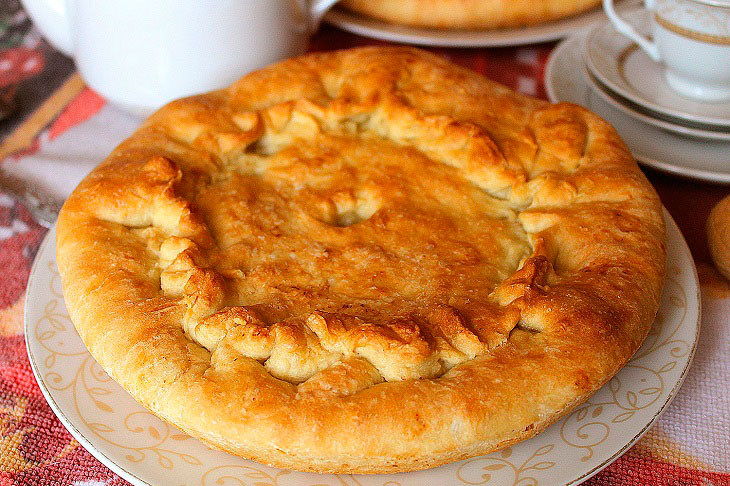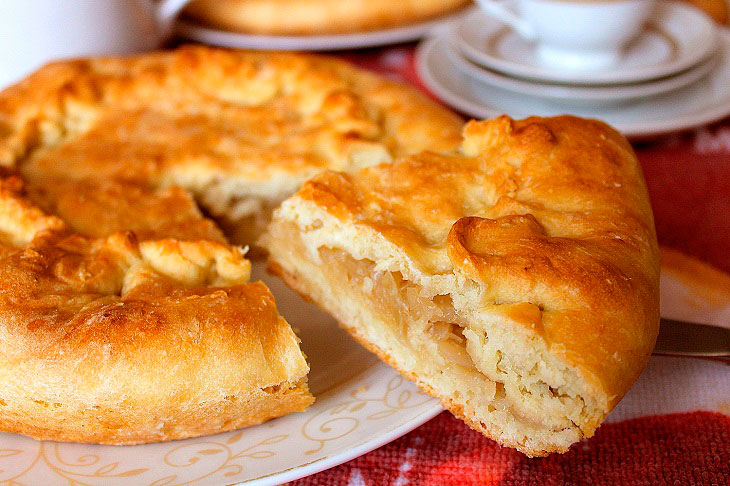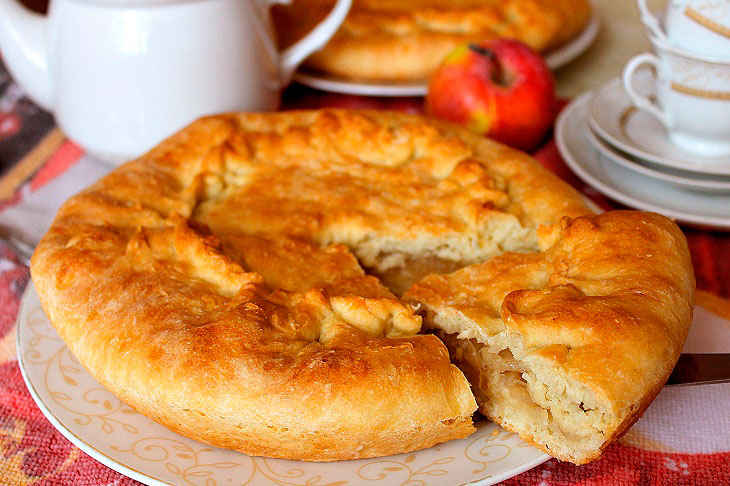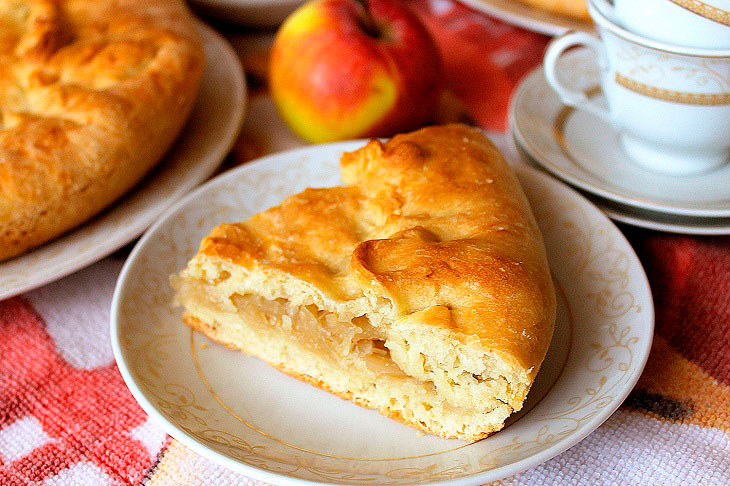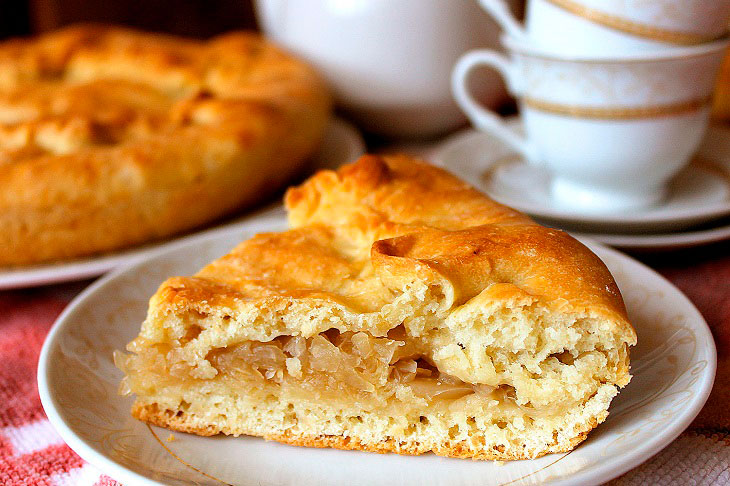 Bon appetit!