Georgian tomatoes for the winter are very tasty and spicy. To prepare them, it is worth buying vegetables that are not large in size so that they fit in a jar. Any variety of tomato can be used. It is best to cork them in jars with a volume of 1 liter. It is also advisable to sterilize the tomatoes so that they stand perfectly all winter, and the lids on the jars do not blow off and the brine does not become cloudy.
You can serve ready-made tomatoes to the table not only as an independent vegetable snack, but also prepare some kind of side dish of cereals or a meat dish for them. They match with just about anything. They are especially loved by the male half of society and those who prefer to eat spicy dishes.
Ingredients:
For a 1 liter jar:
Tomatoes – 600-700 g.
Garlic – 1-2 cloves.
Peppercorns – 3-5 pcs. to the bank.
Horseradish root – 1 pc.
Hot pepper – ¼ pcs.
Parsley – 1 bunch.
Sugar – 2-3 tbsp. l.
Salt – 1 tbsp. l.
Water – 500 ml.
Vinegar 9% – 1.5 tbsp. l.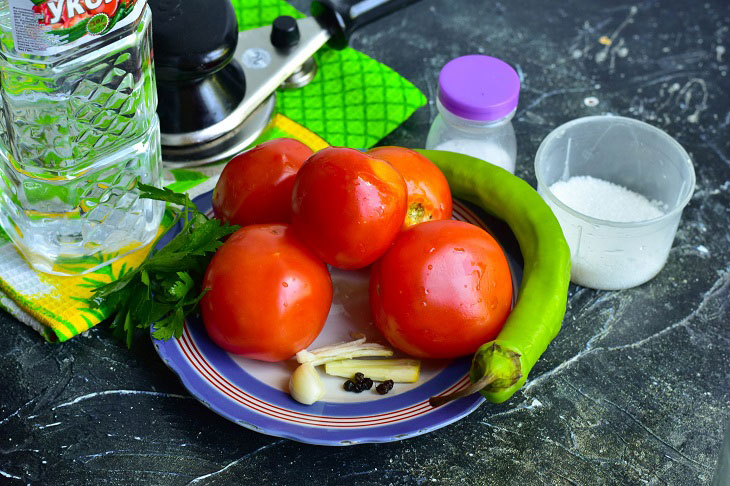 How to cook:
1. Wash the 1 liter jar.
For washing, use soda or detergent and be sure to use a clean sponge and dishwashing brush.
Now send the washed jar to the microwave for 30 seconds, setting the maximum power. Put the washed parsley on the bottom of a clean jar.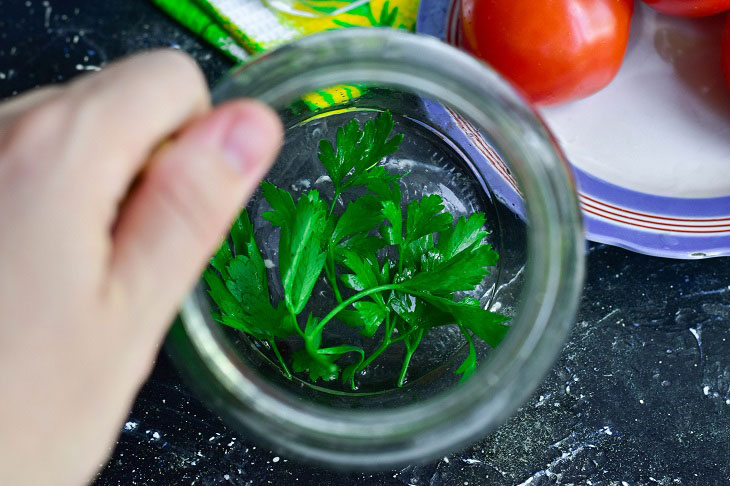 2. Then put peppercorns, a clove or two of garlic, peeled and cut into several pieces of horseradish root.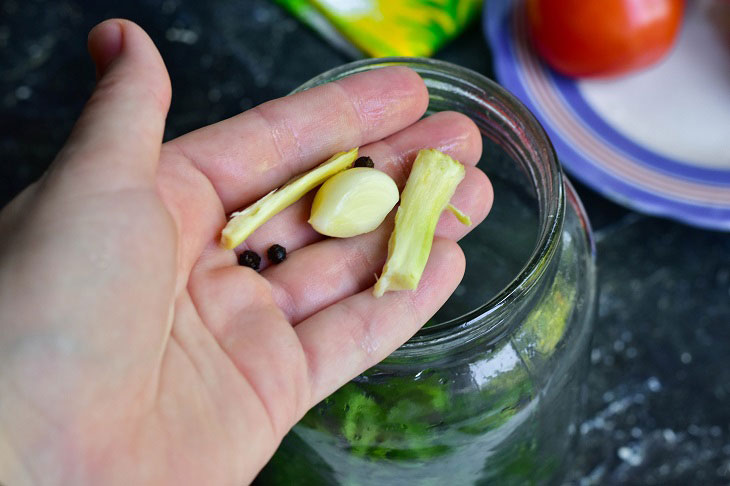 3. Wash, peel the hot pepper seeds. Cut off 1/4 of it and put this piece in a jar with the previous ingredients.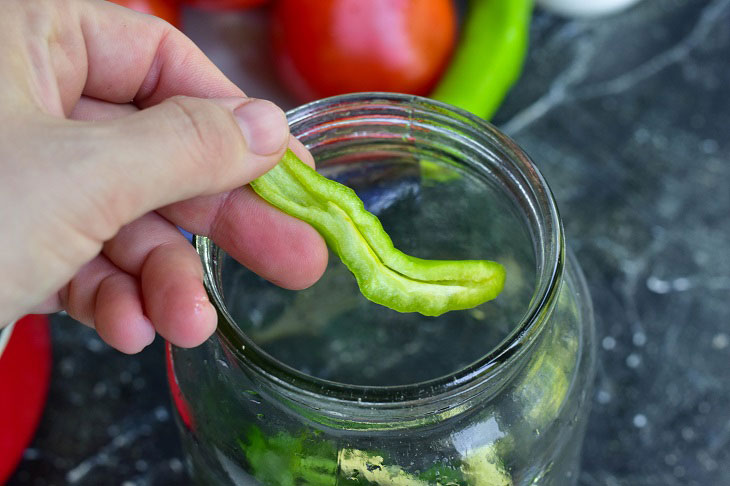 4. Prepare the tomatoes.
Sort the tomatoes carefully, there should be no stains and spoiled vegetables.
Wash them and put them tightly in a jar.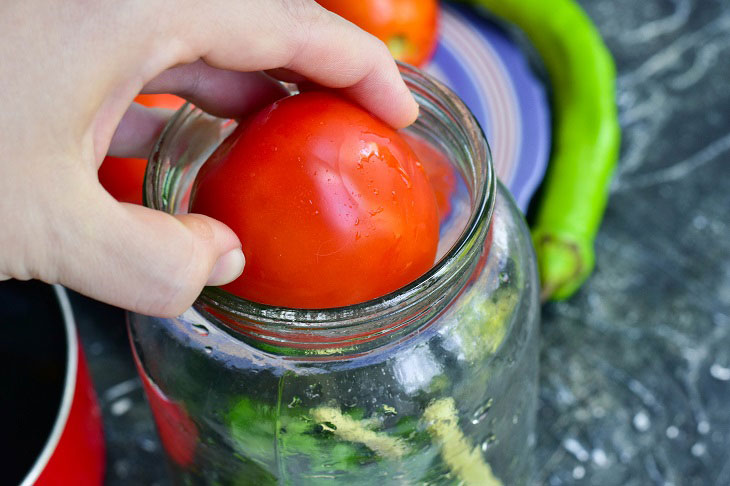 5. The jar should be filled as much as possible. To make this procedure easier to do, you should use vegetables of different sizes.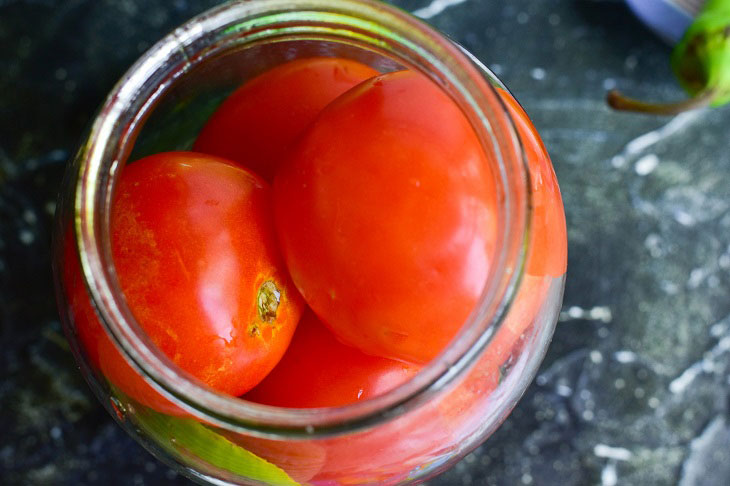 6. Now pour water into the ladle, add salt and sugar to it. Bring to a boil.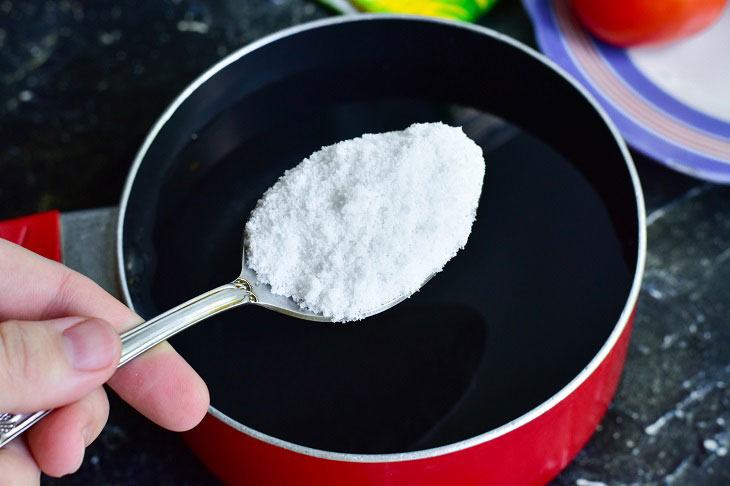 7. Add vinegar, mix the brine well.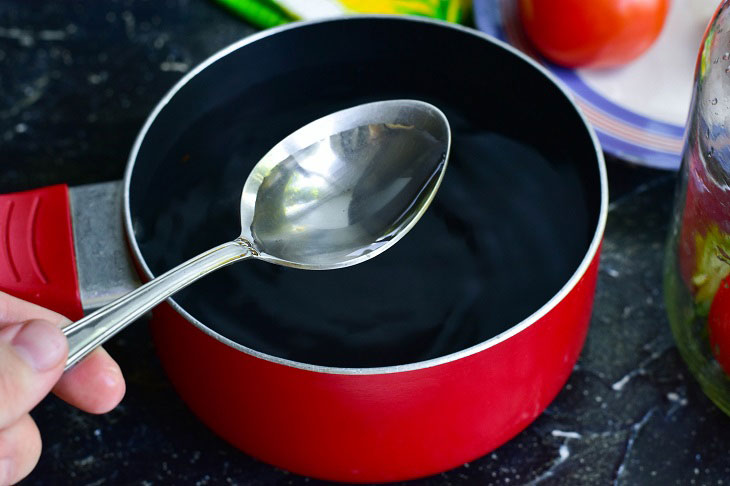 8. Pour it carefully into the jar of tomatoes. Sterilize it in a basin or large saucepan, on the bottom of which put a rag for 3-5 minutes. Then screw the jar with a metal lid.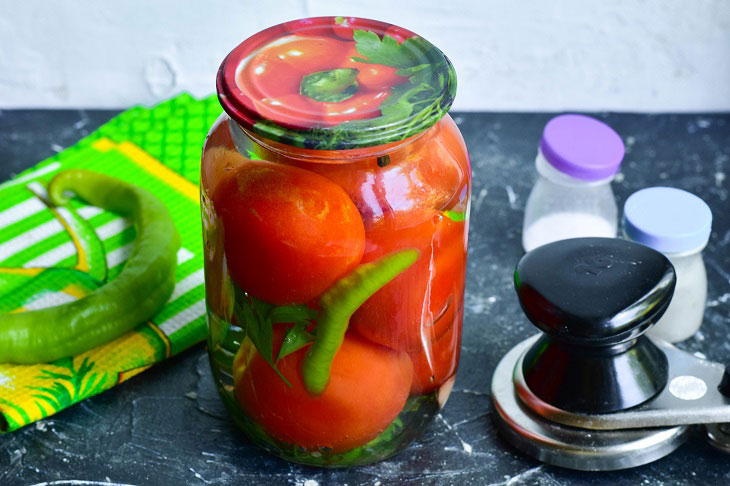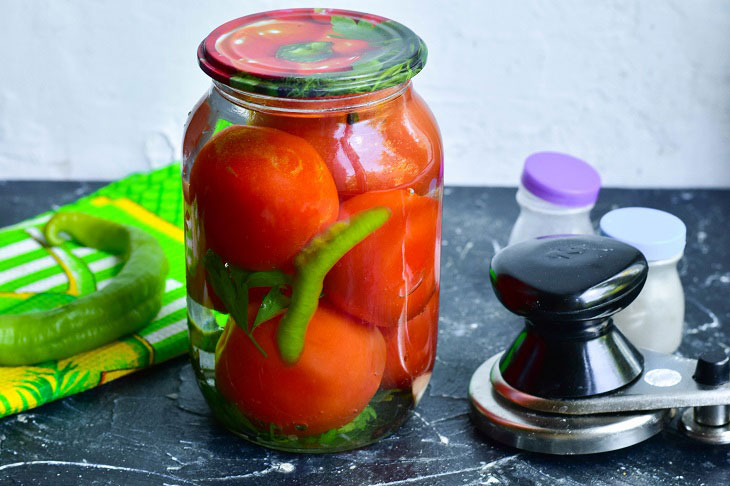 Enjoy your meal!