Traditionally, it is customary to make tkemali sauce from plums, but you can also prepare another, no less tasty plum sauce, which is prepared much faster and easier. This sweet and sour, slightly spicy, plum sauce is perfect for meat dishes. And in winter – it's just a real find!
Ingredients:
For two half-liter jars:
Plums – 1.5 kg.
Hot pepper – 1.5-2 pcs.
Garlic – 100 g.
Sugar – 100-150 g.
Salt – 1 tbsp. l.
A mixture of ground peppers – 0.5 tsp.
Suneli hops – 0.5 tbsp. l.
How to cook:
1. Any variety of plums is suitable for preparing a blank for the winter, the main thing is that the fruits are ripe. Wash the plums for the sauce well.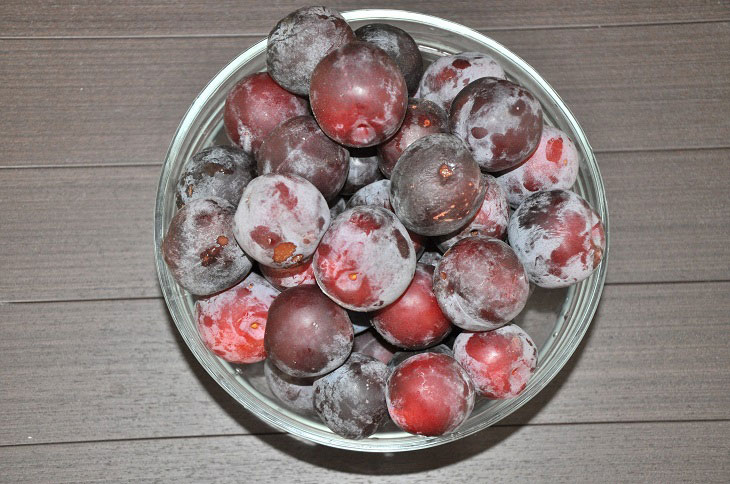 2. Then remove all the seeds, and grind the plums themselves into plum puree (through a meat grinder or in a blender). Pour the finished plum puree into a saucepan, in which you will then cook the sauce.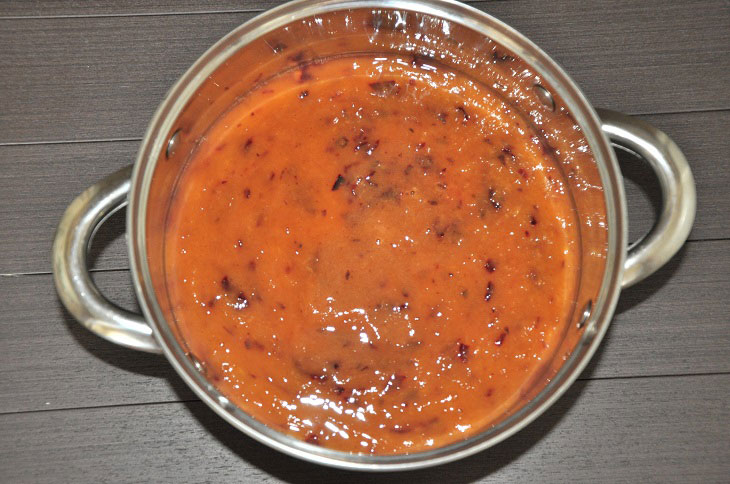 3. Wash the peeled garlic cloves together with hot pepper (do not forget to cut off the tail from the pepper) and also chop. Add chopped vegetables to plum puree.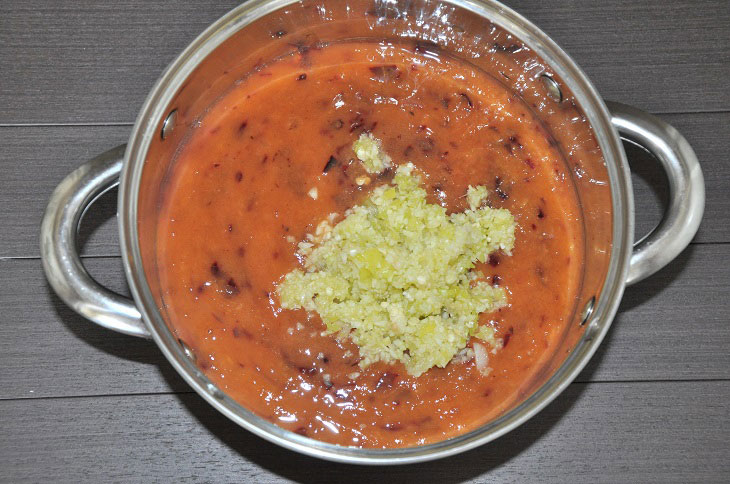 4. Pour sugar, salt, a mixture of ground peppers and suneli hops there. Thoroughly mix the future plum sauce and cook, stirring it from time to time, over medium heat for 20 – 25 minutes. During the boil, the sauce should change color (become a rich plum color) and thicken a little.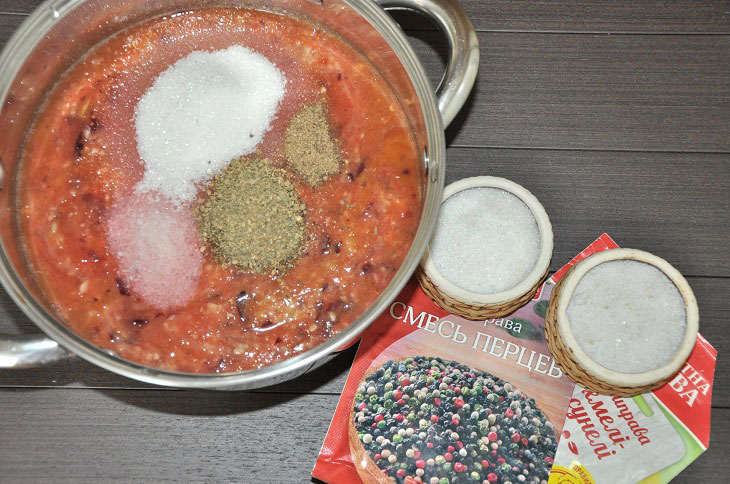 5. Pour hot plum sauce into half-liter jars.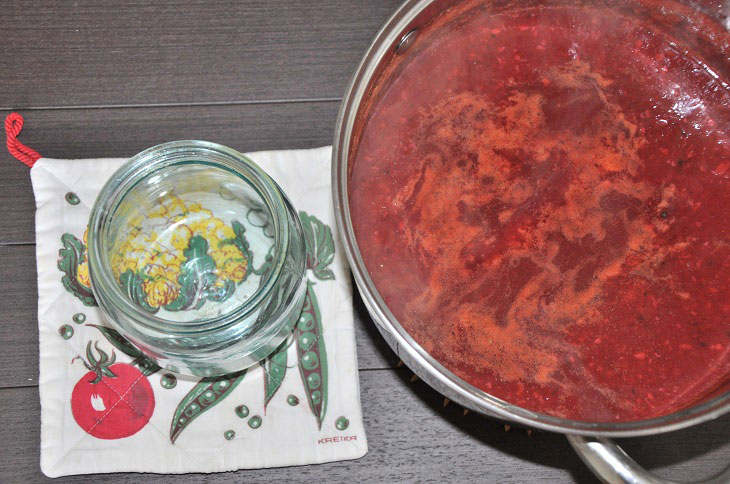 6. Then immediately roll up with iron lids (they must be boiled in advance).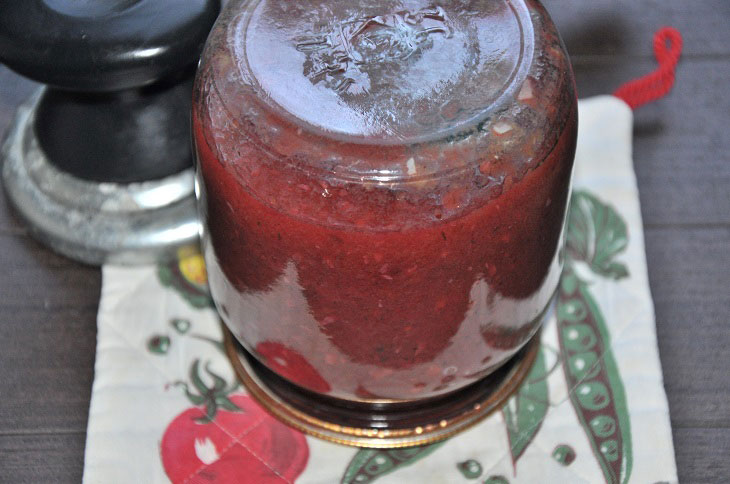 7. Cover jars with plum sauce with a blanket, and when they have cooled, put them away for further storage. Happy conservation!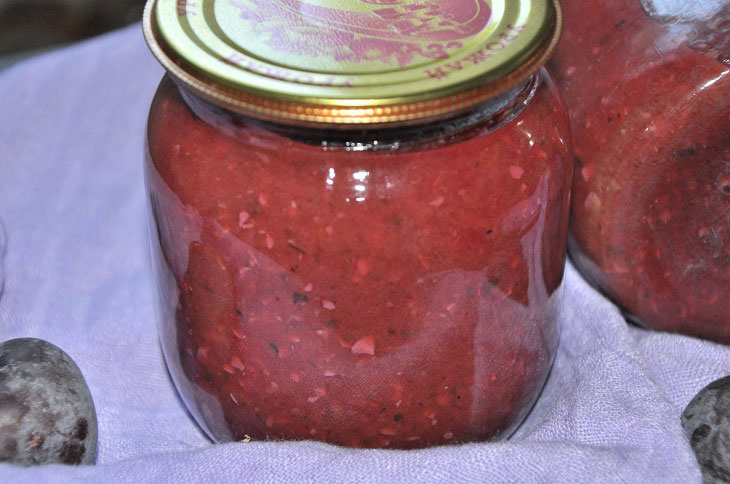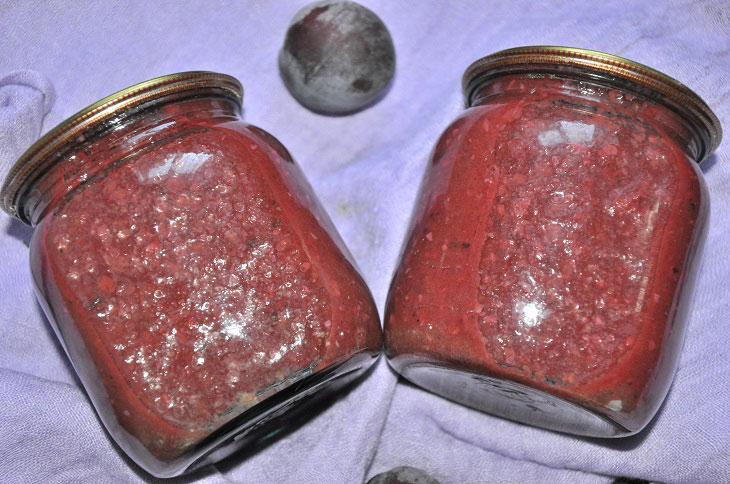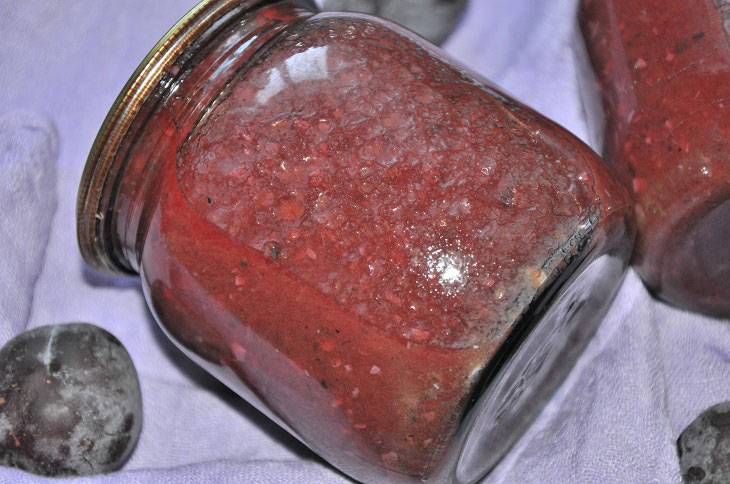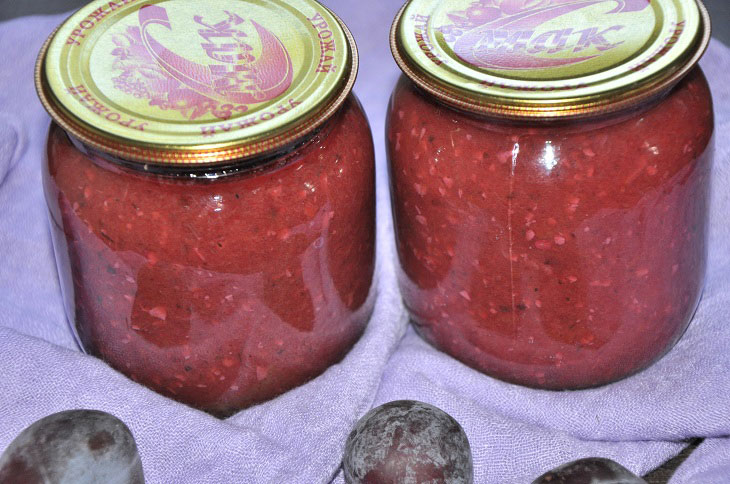 Bon appetit!