On Defender of the Fatherland Day, please your men with a hearty burger in the form of a tank. This idea will be appreciated by all former and current tankers. The recipe is prepared from products of the middle price category. Cooking a burger is simple, even an inexperienced hostess can handle it. The composition of the dish allows for improvisation.
A burger bun can be bought at the store or made from yeast dough. Any light-melting cheese will work for this recipe. For cutlets, you can use minced pork or poultry. For gourmets, choose beef and lamb. A vegetable set is traditional for these types of snacks – cucumbers or small tomatoes. When choosing greens, give preference to fresh leaf lettuce. The burger is decorated with "wheels" of cucumbers, carrots or cherry tomatoes. "Dulo" can be made from a parsley branch, a piece of cucumber, or from unsweetened straws. Please note that the dish is served immediately after preparation and cannot be reheated.
Ingredients:
Burger bun – 1 pc.
Minced cutlet – 140 g.
Mayonnaise – 15 g.
Tomato paste – 15 g.
Fresh tomato – 70 g.
Cucumber – 50 g.
Salted straws – 1 pc.
Hard cheese – 20 g.
Leaf lettuce – 5 g.
Vegetable oil – 25 g.
Salt, pepper – to taste.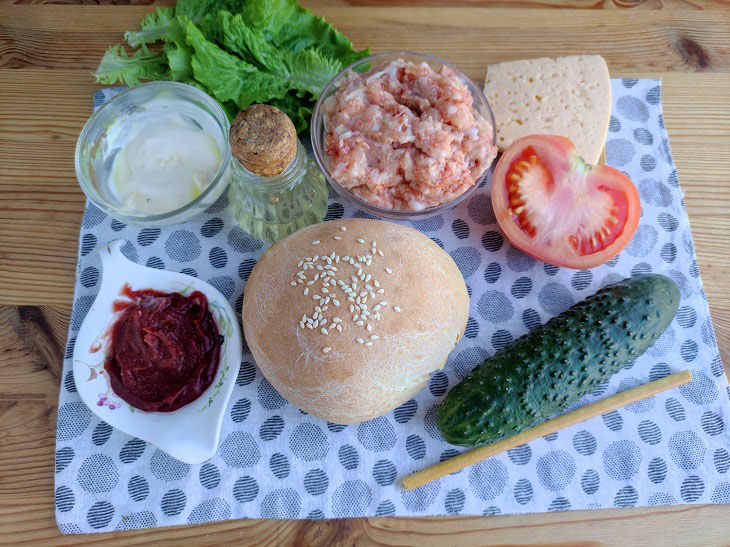 How to cook:
1. Cut the bun in half, grease each part with a mixture of mayonnaise and tomato. Arrange lettuce leaves on a serving plate. Set the bottom of the bun.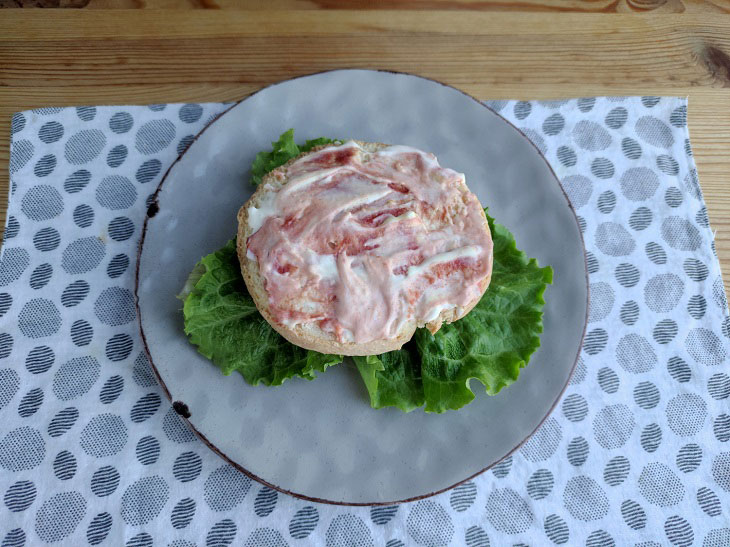 2. Remove the sepals from the tomato and chop the vegetable into slices. Place the chopped tomatoes on top of the sauce.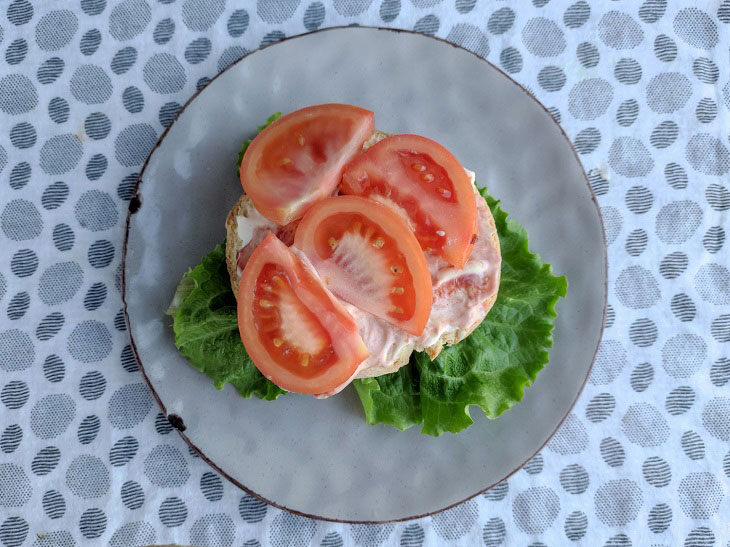 3. Place cheese on top of tomatoes.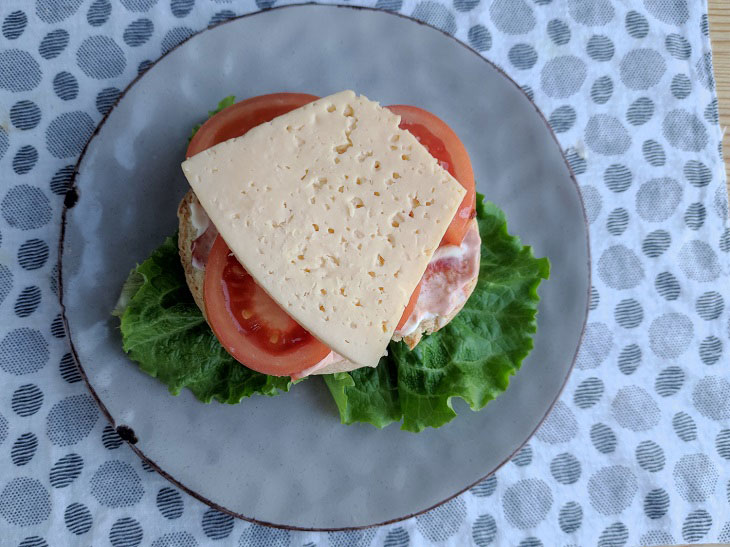 4. Sprinkle salt and pepper into the minced meat. Form a patty. Fry it in vegetable oil on both sides for a couple of minutes per side. Put the hot cutlet on the cheese.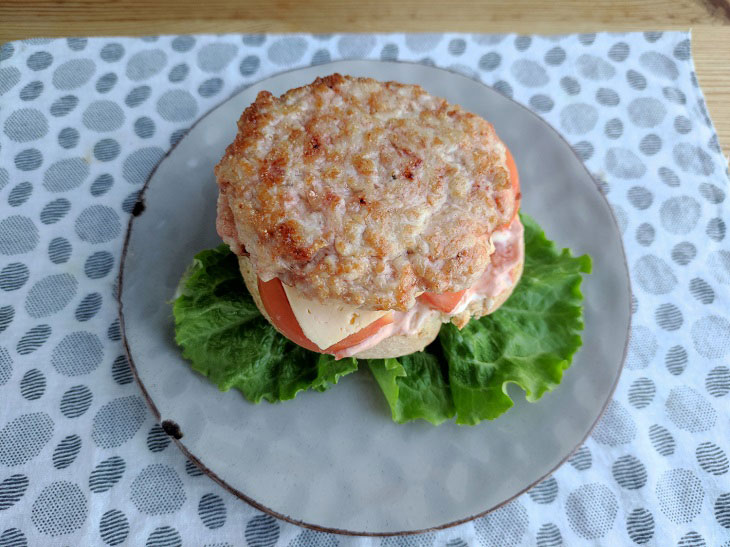 5. Make a hole in the top of the bun, insert a "muzzle" of salted straws. Cover the cutlet with a bun.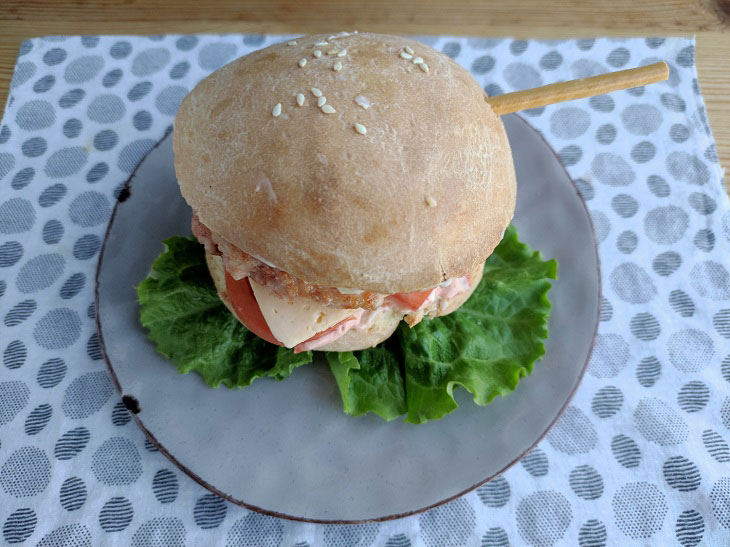 6. Cucumber cut into thin slices. Put them in the form of wheels on both sides. To secure the fastening, you can lightly grease them with mayonnaise. Install a cucumber hatch on top. Burger is ready!
Please your defenders and serve the dish to the table. Similar burgers can be prepared in a mini format.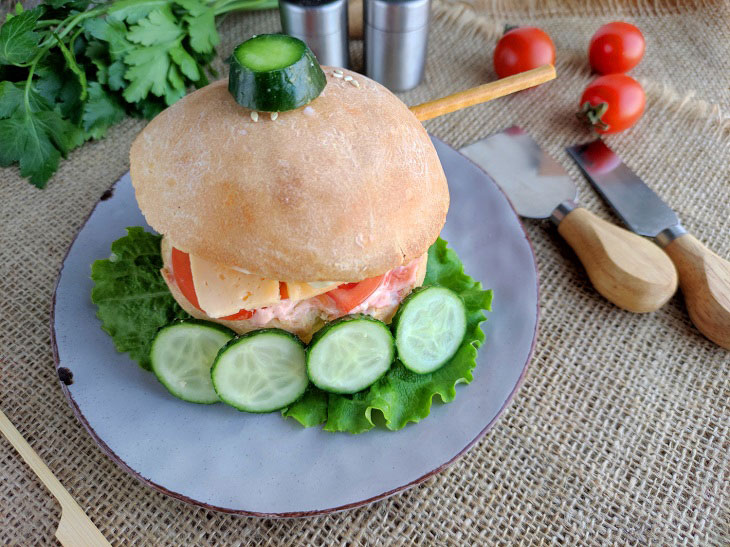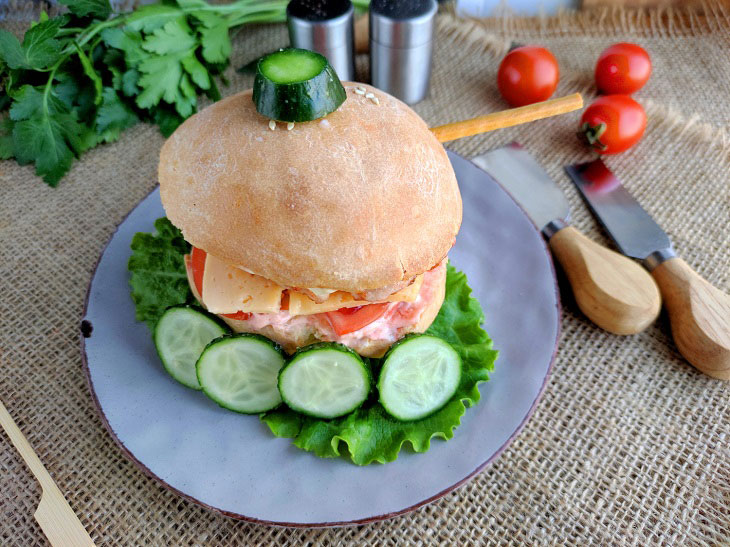 Bon appetit!