Turkey dishes are very popular, because the meat of this bird is lean, soft, with a pleasant taste. Soups, stews and meatballs are prepared from turkey. The flesh and fillet of poultry is perfect for frying and baking. Turkey is combined with all vegetables, cereals, fruits and berries.
We suggest cooking a baked turkey with oranges. This dish can be served as a main hot dish for a festive table or for a romantic dinner. For the recipe you need turkey fillet. Before cooking, the meat is briefly marinated in a mixture of soy sauce, orange juice and olive oil with spices and aromatic herbs. Chili peppers can be added to the marinade if desired. Then the meat is fried in a pan, and then brought to readiness in the oven. For frying, use refined oil with a neutral taste.
Ingredients:
Turkey – 310 g.
Olive oil – 20 ml.
Vegetable oil – 25 ml.
Orange (large) – 1 pc.
Soy sauce – 35 ml.
Paprika – 3 g.
Ginger – 2 g.
Thyme – 2 g.
Clove, rosemary – to taste.
Salt – to taste.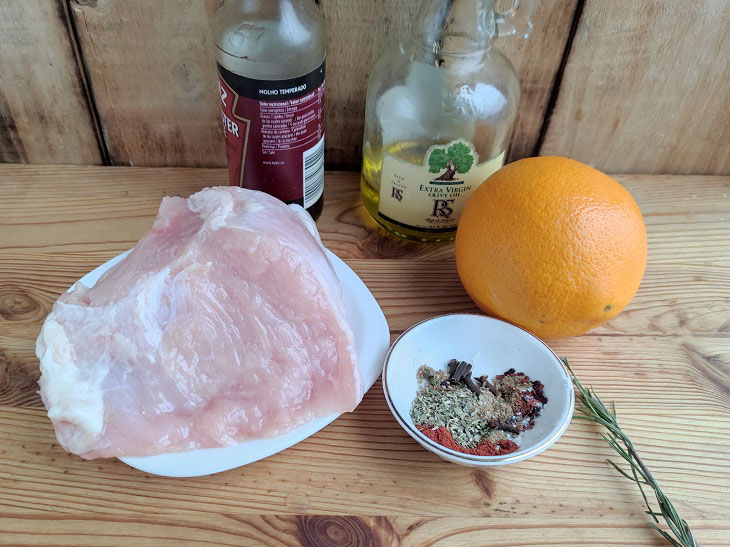 How to cook:
1. Squeeze juice from orange.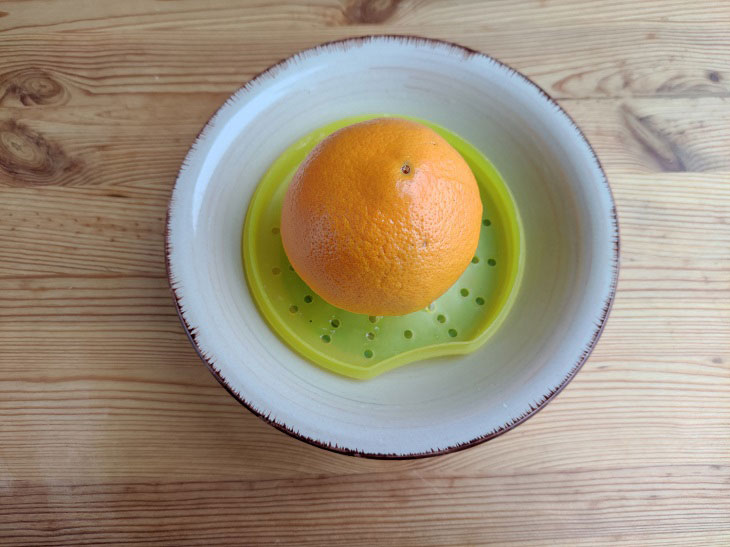 2. Pour orange juice (60 ml), olive oil and soy sauce into a bowl for preparing the marinade. Pour aromatic herbs, mix the marinade with a fork until smooth.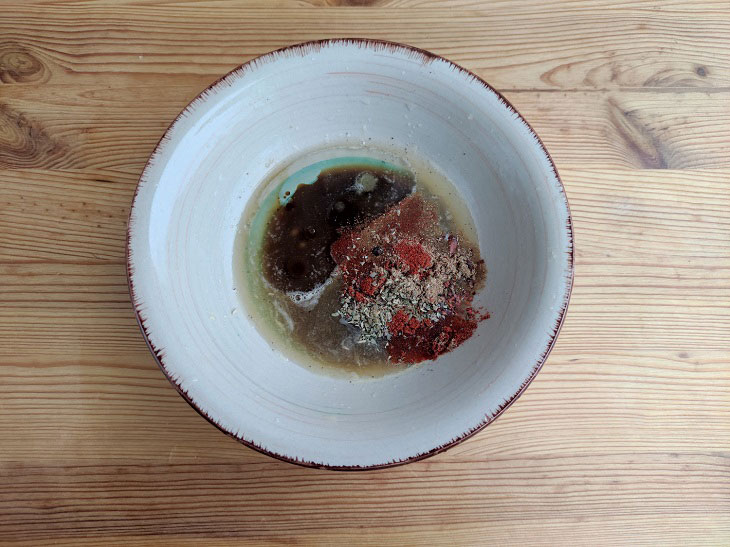 3. Cut the turkey fillet into 3 slices.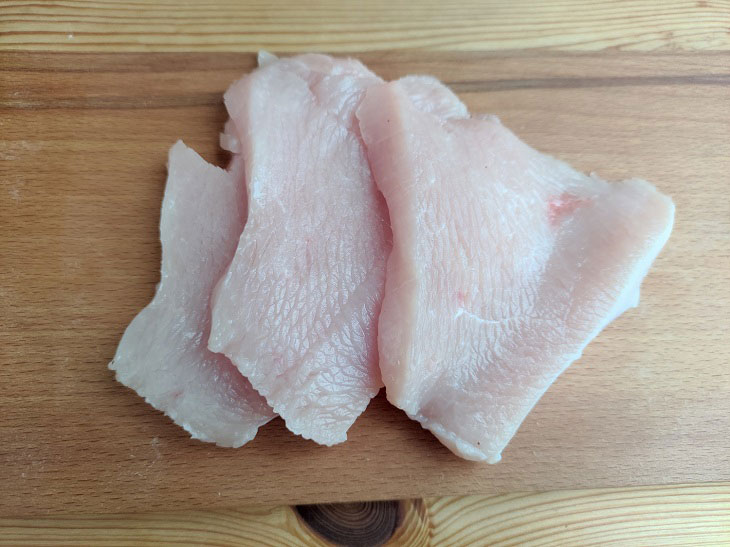 4. Put the meat on a plank, cover with cling film and beat off with a wooden mallet with accuracy (tender tenderloin).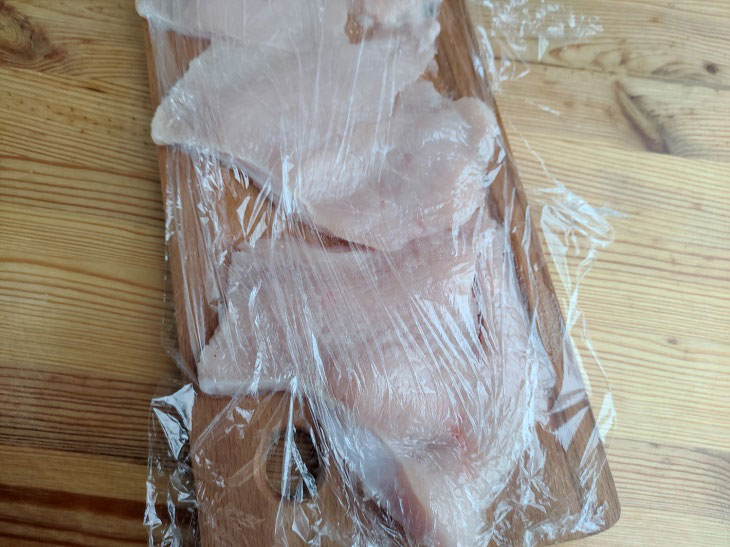 5. Soak the fillet in the marinade and leave for half an hour.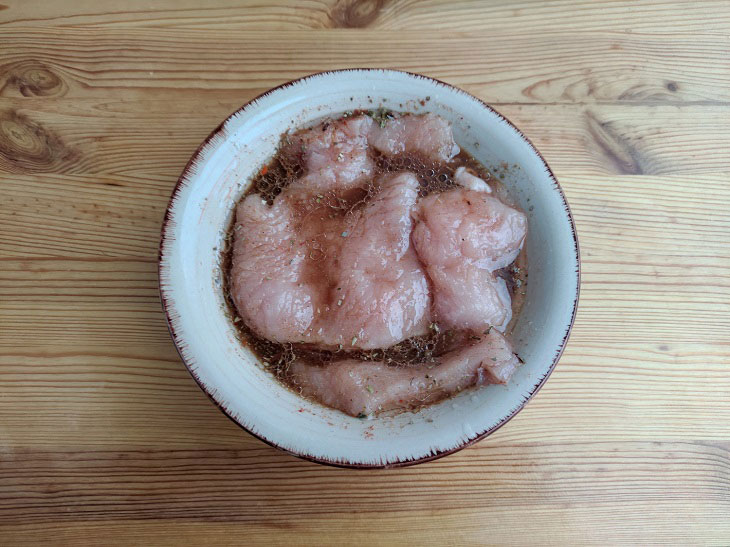 6. Pat the meat dry with a towel. Heat a frying pan with vegetable oil and fry the turkey until golden brown.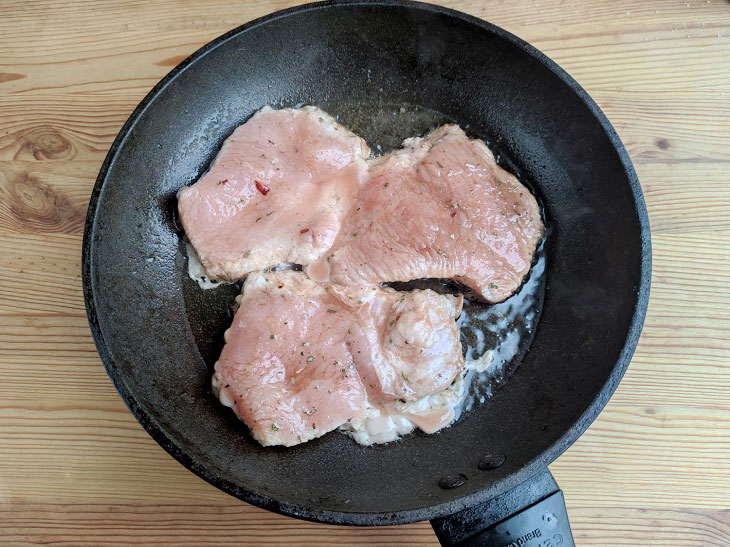 7. Turn the fillet over and cook in the same way for about 2 minutes.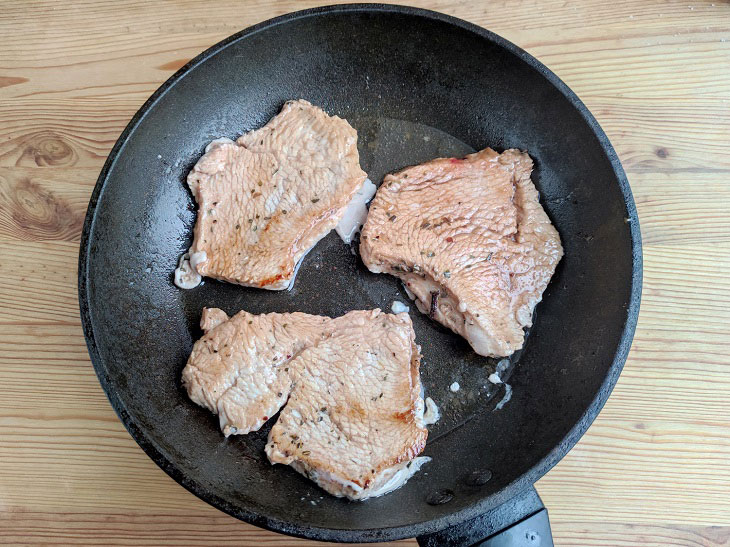 8. Place the turkey fillet in a baking dish. Add a couple of tablespoons of marinade. Cut the orange into semicircles and spread around the fillet. Cover the form with foil and bake in the oven at 200 degrees for 15 minutes. Remove the foil and continue cooking for another 15 minutes.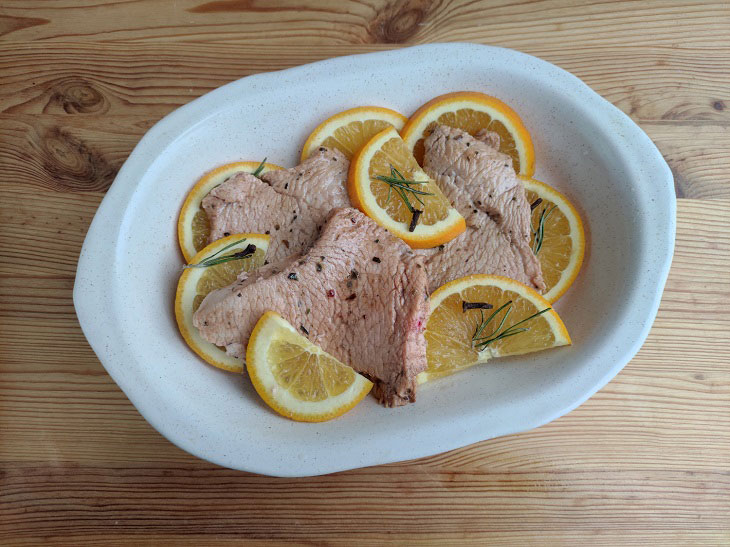 The fillet can be served in a baking dish or transferred to a serving plate. Top with a side dish or fresh vegetables and herbs. Delicious juicy turkey with oranges will surely please your loved ones. The dish is not stored and not prepared for the future.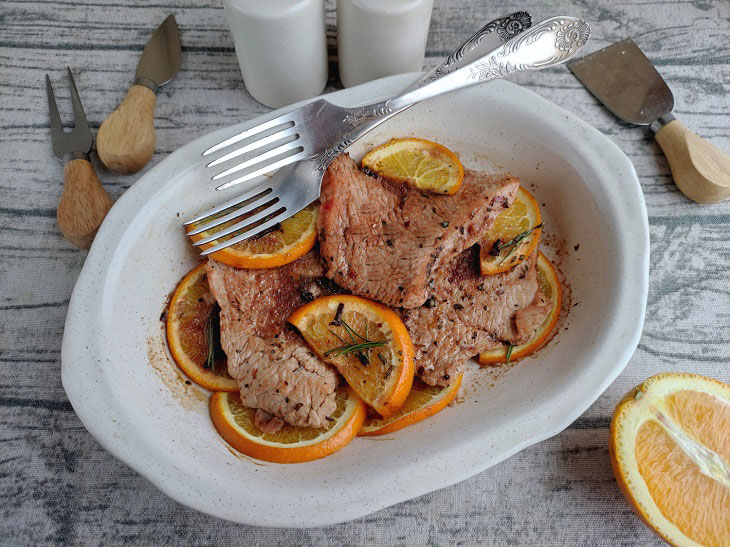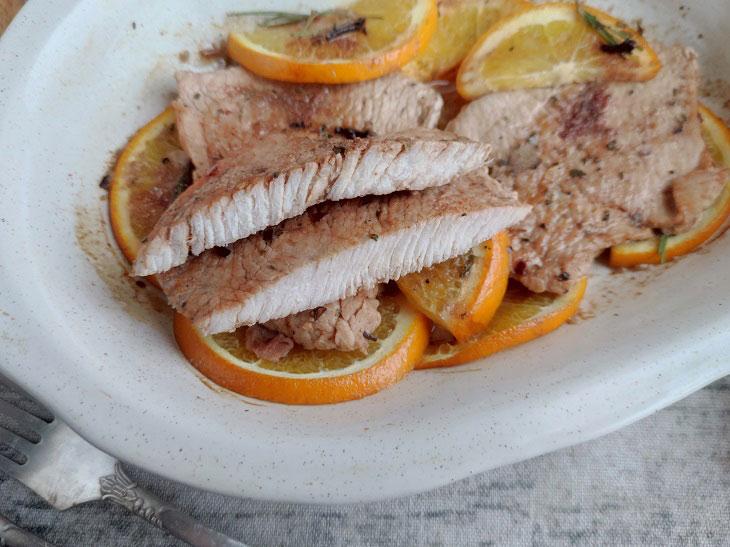 Bon appetit!